The US national airspace is well-known for having some of the strictest regulations. Through the years, even drone pilots have come to know and experience this. For those who fly their drones for commercial purposes, the FAA has implemented a licensing process through the Part 107 rules since 2016.
With more people worldwide starting to fly drones, it's only a matter of time before foreigners come to the US looking to get in on the commercial drone market. The question is – will the FAA allow them to? How can non-US citizens fly drones commercially in the US and are they also bound by Part 107 licensing requirements?
Can foreigners fly drones in the US commercially?
Yes, there are currently legal provisions that will allow non-US citizens to fly drones commercially. The usual Part 107 rules still apply which means that you will have to take and pass the standard Part 107 knowledge test. However, there is a major prerequisite step, as we shall outline below:
Get an Economic Authority
Foreigners who wish to fly a drone commercially in the US will need to secure an Economic Authority from the Department of Tourism. The applicable law in this situation is 14 CFR Part 375, titled 'Foreign Air Carrier Economic Licensing'.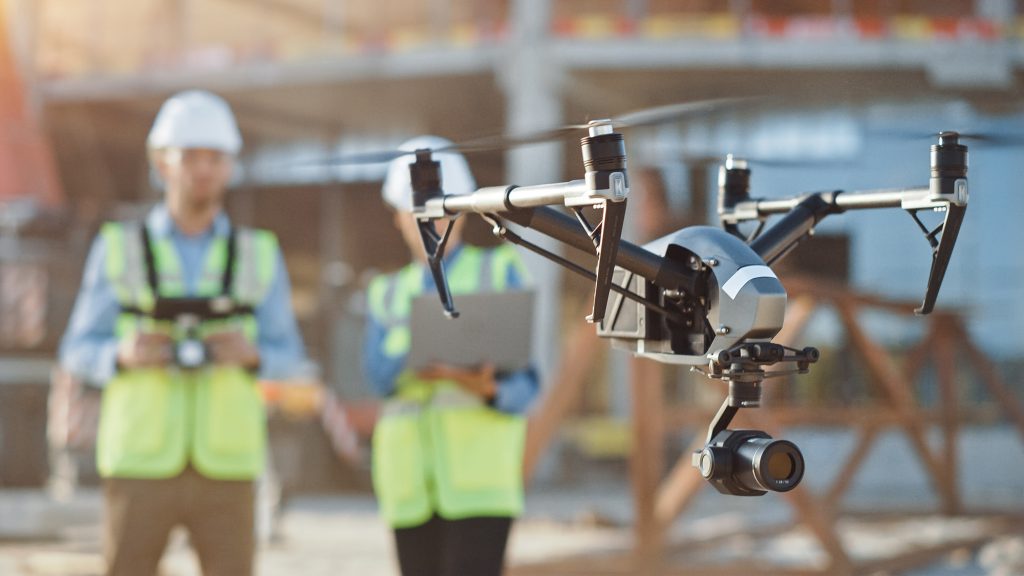 Notice that the law does not discriminate between different aircraft types – this applies both to drones and manned aircraft. That alone should tell you that it is going to be a fairly tedious process.
Applications for an Economic Authority must indicate the nature of the proposed operations, the type of drone that will be used, any drone licenses that you hold from your home country, your country of citizenship, and your personal details. Foreign applicants are advised to file the application electronically via www.regulations.gov. There may be a filing fee involved unless you are from a country that holds a waiver for such a fee.
Canadian and Mexican citizens can invoke the North American Free Trade Agreement (NAFTA) clause for flying a drone commercially without having to apply for an Economic Authority. However, the clause only covers limited types of commercial drone activities. For instance, you still cannot offer professional drone photography services. It would be best to do your research and check if the services you plan to offer will be covered by the exemption.
If you need to apply for an Economic Authority, the FAA recommends that you do so 15 days before your planned activity. We advise planning for an even longer lead time – 30 days or so. The Economic Authority should be valid for at least two years, so there's hardly any harm in applying for one earlier.
Register your drone
Just like all drones used in the US commercially, you will have to register your drone with the FAA. The process is easy and quick, so there should not be any problem doing this only once you have arrived in the US. Just go to the FAA DroneZone portal and follow the same procedure, making sure that you register under Part 107 rules.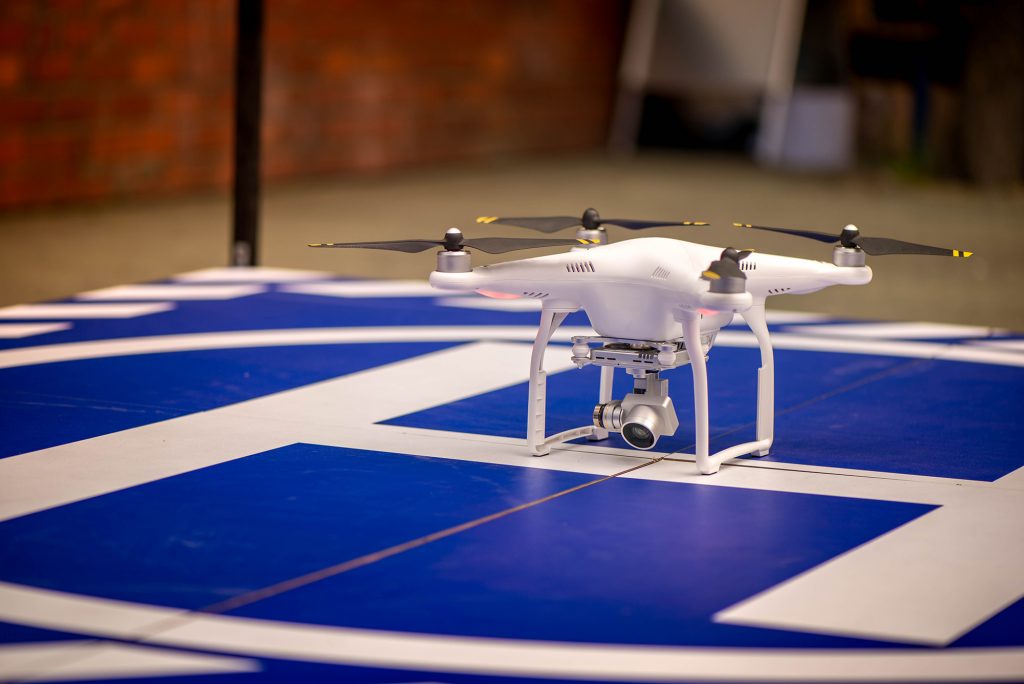 Once you've registered your drone (and paid the $5 registration fee), don't forget to mark your drone with the appropriate registration number according to FAA standards. The number must be immediately visible on the body of the drone upon visual inspection and marked legibly and permanently.
Those coming from countries with their own drone registration systems may see fit to mention this in their application for an Economic Authority. How this will help (if it does at all) is unclear, but it certainly cannot hurt.
Get your Part 107 license
The most crucial step before a foreigner can fly a drone commercially is the same one as that of US citizens – get a Part 107 license. This involves taking the standard Part 107 knowledge test.
The qualifications for a foreigner are the same. You have to be at least 16 years of age. You must be physically and mentally fit for drone flight. You must be able to read, write, speak, and understand English.
The Part 107 knowledge test is a 60-item, multiple-choice test that covers various topics related to aviation. Passing the test warrants quite a bit of preparation. If you're a foreigner coming to the US to fly drones commercially, you can prepare way ahead of time through any of a selection of excellent online courses.
Pilot Institute offers a Part 107 Made Easy course that will take you through everything you need to know to pass the Part 107 knowledge test. The course can be accessed anywhere, even on your mobile device. Best of all, you gain lifetime access to the course contents after paying the one-time fee. This is ideal, especially if you don't know exactly how long it will take to get your Economic Authority.
Between applying for the Economic Authority and preparing for the Part 107 knowledge test, you might be looking at 6 to 8 weeks of preparation before you can fly your drone commercially in the US. Is it worth the trouble? It will depend on what kind of business you're looking to do.
An easier alternative – hire a licensed drone pilot
Fortunately, there is a much easier way for you to do a commercial drone flight in the US. Under Part 107, a person without a drone license is allowed to fly commercially if it is done under the supervision of a certified US remote pilot. The details of this provision are provided in Part 107.12.
The only requirement, when operating in this setup, is that the certified remote pilot can immediately take direct control of the drone operations if necessary. This means that they must be physically present during the actual operations and located nearby.
Of course, this option is still going to cost you for the services of the licensed remote pilot. However, you won't need to bother with the lengthy process of securing an Economic Authority and applying for your own license. With hundreds of thousands of drone pilots licensed in the US, finding someone to supervise you while you fly should not be too hard.
If you're bringing your own drone, don't forget that it still has to be registered, regardless of whether or not you are licensed under Part 107.
What if you just want to fly for fun?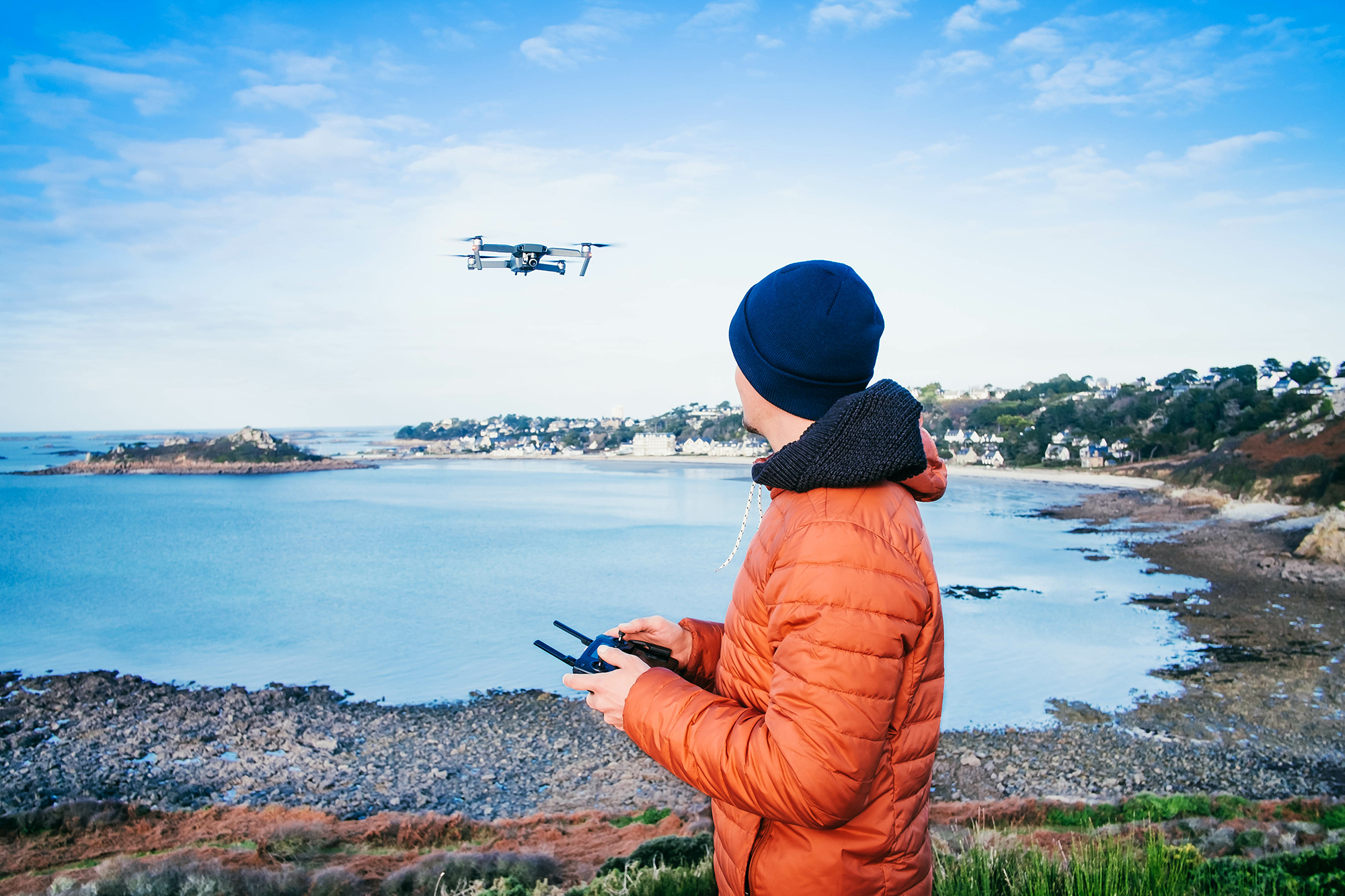 If you're a foreigner coming to the US to fly a drone just for fun, then you have much less to worry about. There is no special authority or permit needed to fly a drone recreationally, but you still need to register your drone under recreational rules. This involves paying a registration fee and marking your drone according to FAA standards as usual.
The rules for recreational drone flight in the US are covered by Section 44809. Make sure to read these rules before flying. Recreational flight rules are fairly basic and are similar to most standards for drone flight in other countries. Take special care not to fly into classified airspace without the proper authorization and to yield right of way to manned aircraft at all times.
A few other tips
Check your airline rules on drones
If you're bringing your drone on a plane trip, make sure to read up your airline's policies on drones and batteries. Some airlines only allow drones as carry-on baggage, while others will require them to be checked in. Countercheck your airline's rules on batteries versus the capacity of your batteries. You might not be able to bring all your spare batteries on this trip depending on their Watt-hour ratings.
Read up on sectional charts
Foreigners coming to the US are very likely to not know how to identify controlled airspace. This is perfectly understandable, as not even most US citizens know about them either. The FAA restricts all drone flight within controlled airspace unless the proper authorization has been granted.
The best way to know if you're flying at or near controlled airspace is by checking a sectional chart. You don't need to buy a manual, as these sectional charts can be viewed using popular drone flight planning apps like Airmap and KittyHawk. The advantage of these apps is that they also allow you to send waiver requests through LAANC – an automated centralized system for processing airspace authorization requests.
Research the local laws
Local policy on drone flight is something that even American drone pilots struggle with. There are simply way too many concerns about drone flight that cities and states have resorted to coming up with their own drone restrictions. This has made compliance difficult, as these policies can change from one city or state to the next.
If you're a foreigner wanting to fly a drone in the US, you have your work cut out for you. Not only do you have to read up on federal laws, but you'll also have to do a bit of research on the city or state you plan to operate in. This goes for both recreational and commercial drone operations.
Final thoughts
Coming to the US to fly a drone sounds like an exciting idea but it's also somewhat complicated. After all, there's a reason that the US national airspace is recognized as one of the safest in the world. Now that drones have been integrated into the national airspace, drone flight has also become subject to several FAA restrictions.
With rules that are still in a constant state of evolution, keeping up with drone-based policies is quite challenging even for US-based drone pilots. If you're coming to the US to fly a drone, we cannot stress enough how important it is to do your research. The worst thing that could happen is that you find yourself violating some local or federal law because of a lack of knowledge – which, of course, is not an excuse.