Federal Drone Laws in the United States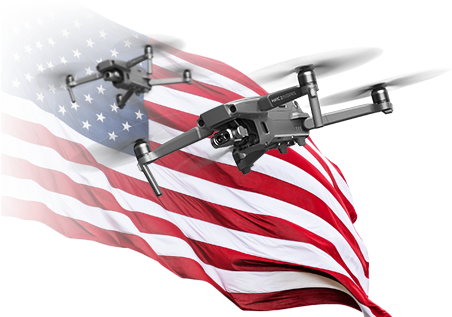 The Federal Aviation Administration (FAA) manages all of the airspace in the United States. They have rules that all drones pilots any where in the United States need to follow to fly legally.
Welcome! The goal of this wiki is to crowd-source drone information. Having said that, information may be inaccurate, out-of-date, and should not be relied upon for legal advice.
Are you flying for fun?
Yes

No
If you're flying for fun, you are flying under 44809 rules

Additional Rules for All Drone Pilots (44809 & Part 107)
You should stay below 400 feet at all times.
You should get authorization before flying in controlled airspace.
You must be physically and mentally able to fly an sUAS
You must fly within visual-line-of-sight, meaning that you or your visual observer can see your drone at all times.
Your drone must weigh under 55 pounds.
You need to give way and yield to manned aircraft.
You cannot fly your drone "recklessly" or "carelessly".
Part 107 vs 44809
44809 is an exemption from Part 107 drone laws. This means that drone pilots fly under Part 107 drone rules by default unless they meet all 9 of the requirements to fly under 44809, the exception for limited recreational operations of unmanned aircraft. You can read more about these requirements here.
You need to pass a comprehensive exam to get your Part 107 license. The exam is 60 questions and it covers airspace, regulations, charts, weather, and much more.
Part 107 licensed pilots also can do the following, which is not available to those flying under 44809:
Fly above LAANC grid numbers with authorization.
Fly over 400 feet when above buildings in uncontrolled airspace.
Fly a drone for compensation.
Request waivers from the FAA to allow them to override specific rules with conditions.
Fly over people and vehicles (with restrictions).
Additional Part 107 (Commercial Drone License) Rules:
You need to be at least 16 years old to get a Part 107 license.
You need to be able to read English.
You need to pass a TSA background check.
You must fly your drone 100 MPH or slower.
You must fly farther 500 feet horizontally from clouds.
You cannot fly from a moving vehicle unless you are in a sparsely populated area.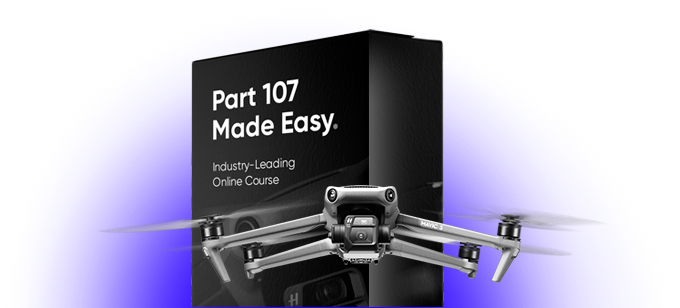 What are Community Based Organizations (CBOs)
Community Based Organizations (CBOs) are 501 (c3) non-profits that have a comprehensive set of safety guidelines for their members. The purpose behind Community Based Organizaions is to allow the UAS industry to self-regulate to a certain degree.
You do not need to be a member of a CBO to use their rules. You do need to choose CBO safety guidelines to operate under when you are flying your drone under 44809 rules.
FAA has started publishing the list of recognized CBOs as of November 2022. The updated list can be viewed at the official FAA CBO page.
Visual Observers and First Person View (FPV)
Both Part 107 and 44809 require that you maintain visual-line-of-sight when you are flying your drone. This means that you can see the drone at all times.
It is possible to use a visual observer to accomplish this. This means that you are allowed to fly using goggles with FPV, but you are supposed to have a visual observer to watch the drone while you fly.
44809 Rule:
"The aircraft is flown within the visual line of sight of the person operating the aircraft or a visual observer co-located and in direct communication with the operator."
Part 107.33:
"The remote pilot in command, the person manipulating the flight controls of the small unmanned aircraft system, and the visual observer must maintain effective communication with each other at all times."
Generally, these rules are interpreted to mean that the visual observer must be next to you and not using a radio to communicate from further distances.