Recreational Flying
Made Easy.
Know the rules and develop a strong foundation so you can be a safer recreational flyer.
2 hours of free content
An understanding of the regulations you need to follow to stay legal and safe
Access to an FAA Certified Flight Instructor and FAASTeam DronePro to answer any questions
A plan of action to safely conduct your first drone flight
Why Pilot Institute
Accurate Information
Mobile and Offline Access
Short Video Lessons
Let's meet your instructor
Taught by experts, focused on outcomes.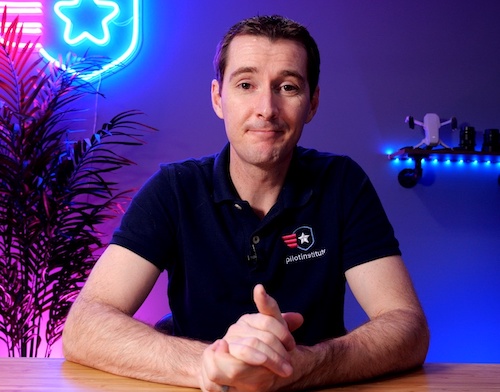 Greg Reverdiau
Join Over 200,000 Happy Pilots
FAQ
Have questions? Get the answer below. You can also contact us.
Why is this course free?
We offer numerous free courses to give back to the community. All we ask for is your name and email when you signup to track your progress. You can unsubscribe with one click.
Description
Recreational Flying Made Easy will provide you with all the information you need to safely fly your drone for recreational purposes.
From learning about the Federal Aviation Administration (FAA) regulation, discovering what airspace you are about to fly in, performing a preflight inspection on your drone, to completing your first flight, you will find everything in one location.
And the best part, it's all available for free.
Fly Knowing the Rules
Our goal with this course is to give you a good foundation of knowledge to fly safely as a recreational drone flyer. Learn how to identify where you can fly and what it takes to get airspace approval.
No credit card required. No tricks or gimmicks. 100% free.
2 hours of free instruction - skip the trial & error.