Drone flight is prohibited in all Wilderness Areas as designated by the National Wilderness Preservation System. This blanket prohibition comes from the Wilderness Act of 1964 that states that all mechanized equipment is prohibited from taking off landing in designated Wilderness areas. To check for the location of Wilderness areas, you may consult this interactive map from Wilderness Connect.
Bringing a drone on a vacation or a nature trek may sound like a good idea, but are you actually allowed to fly a drone in your destination? In this article, we will be discussing drone flight rules in congressionally designated Wilderness Areas.
What are Wilderness Areas?
Wilderness Areas are part of the National Wilderness Preservation System and are managed by four federal agencies – the National Parks Service, Bureau of Land Management, US Forest Service, and US Fish and Wildlife Service. These areas have been designated by Congress according to the Wilderness Act of 1964.
Contrary to common belief, Wilderness Areas are not just forests. These areas also include beaches, deserts, snow-capped peaks, and swamps. Back when the Wilderness Act was passed in 1964, there were only 54 areas designated as Wilderness Areas. That number has since grown to 803 and can be found in all but six states in the US covering more than 111 million acres of land.
Wilderness Areas are distinct from National Parks, National Forests, monuments, seashores, and conservation areas. Although the same agencies manage these areas, designating a Wilderness Area can be a long and tedious process. Determining the suitability of any location as a Wilderness Area needs to take into consideration factors such as the significance of the human presence or if the area has scientific, educational, or historical significance.
To emphasize how much work goes into designated Wilderness Areas, some recommendations have been pending in Congress since the 1970s. With a process that can span decades, it is apparent that assigning a Wilderness Area is not a task that Congress takes lightly.
Wilderness Areas are described as the most protected public lands in the US. They are meant to be self-sustaining and are allowed to thrive free from human intervention. Wilderness Areas provide value on multiple fronts including recreation, science, history and culture, education, and wildlife sanctuaries.
What are the rules on drone flight in Wilderness Areas?
Drone flight is completely prohibited in Wilderness Areas. There are some exemptions to the rule, but we do not imagine that these are accessible to the typical drone pilot.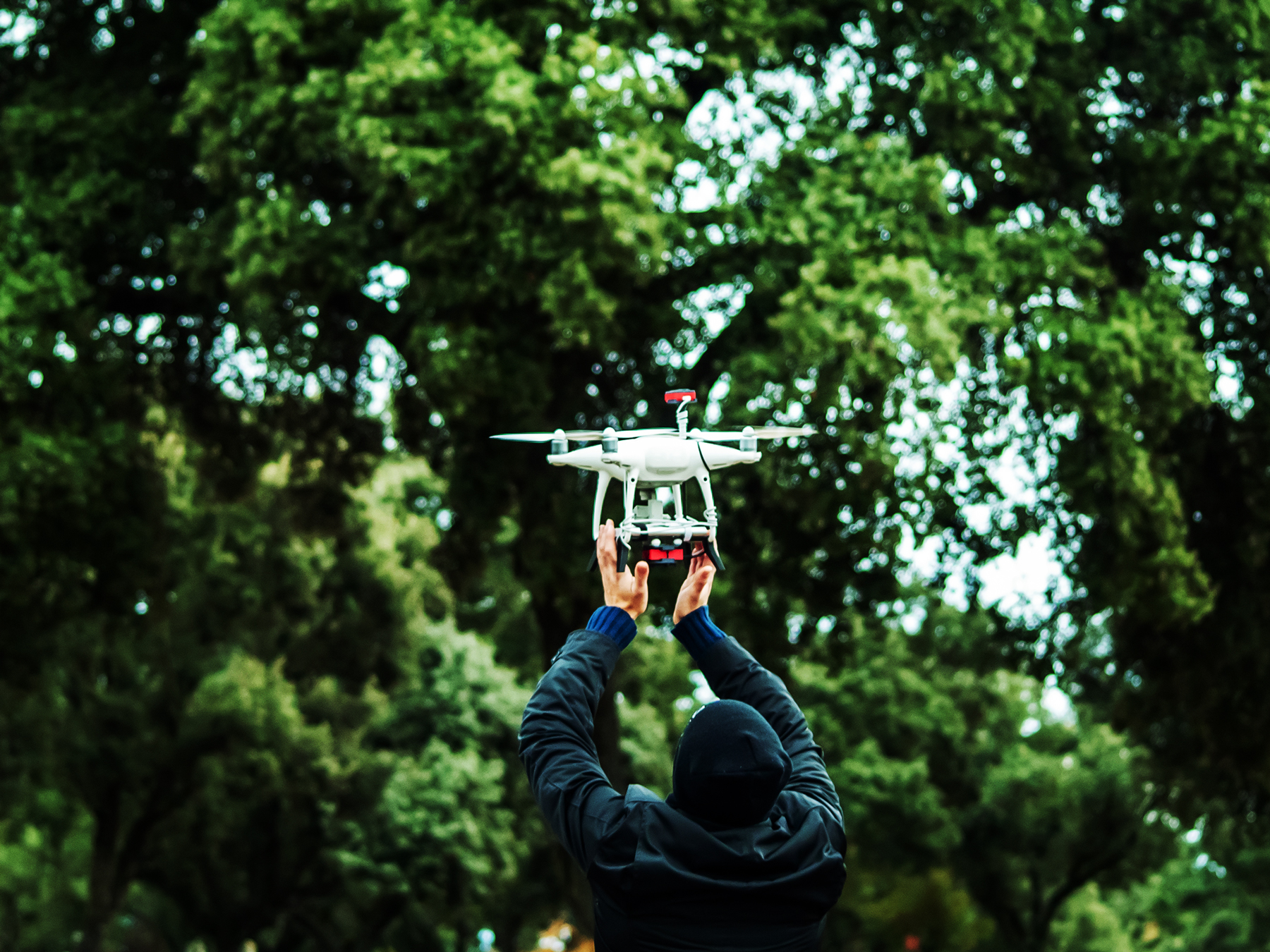 The Wilderness Act of 1964 provides the foundation for the prohibition of drones. According to Section C of the act ("Prohibition of Certain Uses"):
"…here shall be no temporary road, no use of motor vehicles, motorized equipment or motorboats, no landing of aircraft, no other form of mechanical transport, and no structure or installation within any such area."
The law goes on to state a few exceptions to this rule, such as the use of aircraft for control of fires or geological surveys subjects to restrictions as deemed necessary by the Secretary of Agriculture.
The Wilderness Act may not have specifically referred to drones under the category of motorized equipment – the law was written in 1964, after all. To clear up any ambiguity, the National Park Service announced back in 2014 that drones are indeed prohibited in both National Parks and Wilderness Areas. The same pronouncement was echoed by several other wilderness agencies.
Prohibiting drone operations in Wilderness Areas harkens back to the reason for establishing Wilderness Areas in the first place. When the Wilderness Act was created, its proponents advocated for these areas to be free from the effects of mechanization. It preserves the essence of these areas as a refuge for both people and animals away from an increasingly mechanized world.
Preserving the solitude of wilderness is not just for people – it's even more important for wildlife. Wilderness Areas provide habitats for animals, allowing them to exhibit natural behavior away from the influence of modern civilization. For all the fancy technology that goes into drones nowadays, they can still be infuriatingly noisy.
How to check for Wilderness Areas
With this knowledge, we now know to steer clear of Wilderness Areas when planning our drone operations. To do this, you can consult the interactive map hosted by the Wilderness Connect website. The map shows all the Wilderness Areas in the US and categorizes them based on which federal agency is managing them. Wilderness Areas that are no-fly zones are also indicated in sectional charts.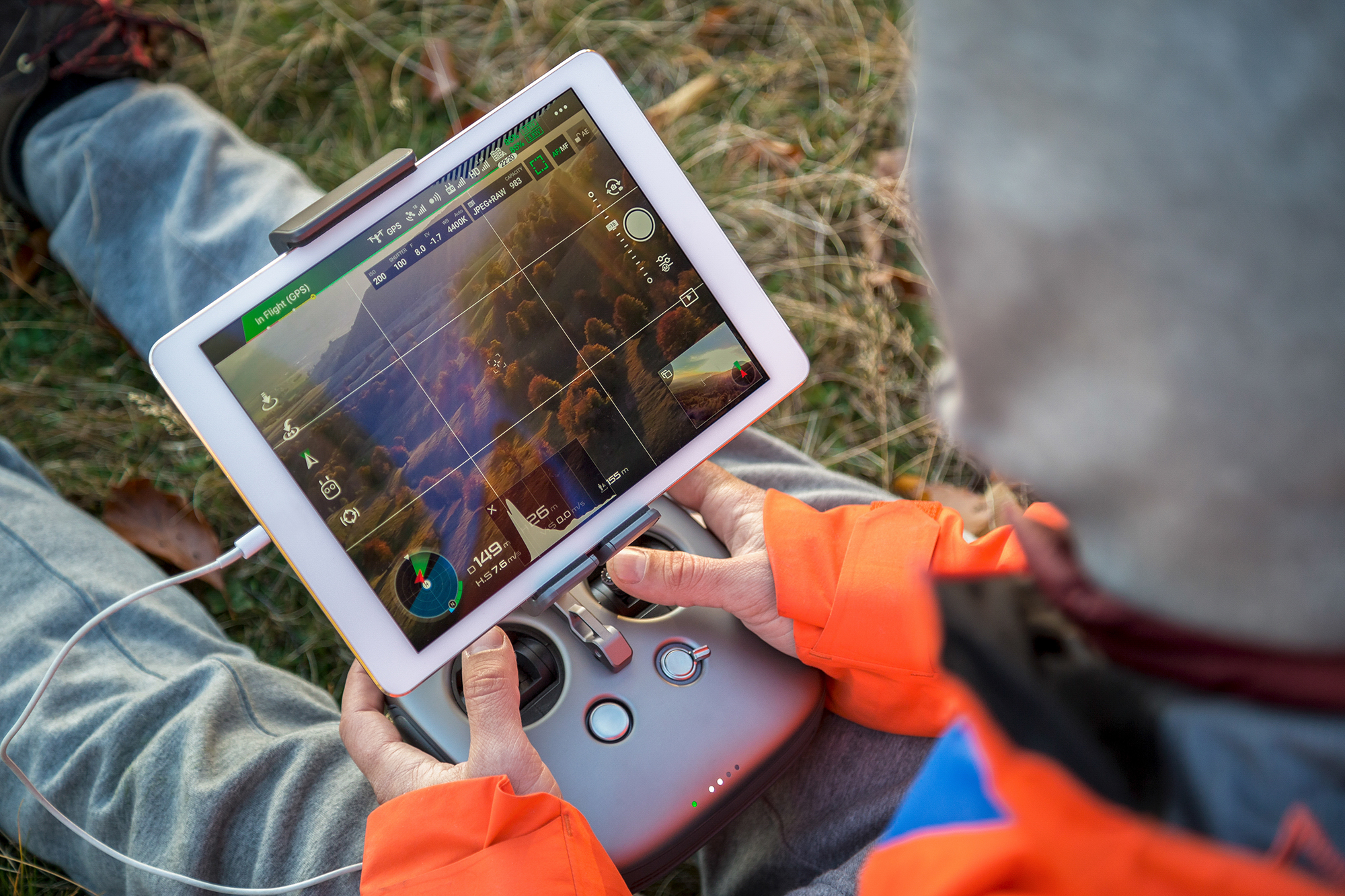 Conversely, you can use a drone flight planning app to check for Wilderness Areas. In 2020, AirMap partnered with Tread Lightly to integrate no-fly zones in public lands into the AirMap mobile and desktop applications. Tread Lightly is an organization that advocates for outdoor ethics and good stewardship in natural ecosystems.
Unfortunately, there are not many drone flight planning apps where Wilderness Areas are identified. This is currently a gap in the information that drone flight planning apps provide. Hopefully, initiatives like the partnership of AirMap and Tread Lightly become more common both for the sake of drone pilots and the Wilderness Areas.
Tips on flying drones near wildlife or forested areas
The extent of Wilderness Areas may seem large, but they really are just a small fraction of the country's National Forest land. If you want to take scenic photos using your drone, there are still lots of other options. Drone flight over National Forests is generally allowed except if prohibited by local guidelines or if there is an active Temporary Flight Restriction (TFR) over the area.
Should you decide to fly a drone in a National Forest where such activity is allowed, you will likely still be flying in an area that is rich with wildlife. This means that you are expected to observe certain precautionary measures. Here are some guidelines as provided by the Department of Agriculture:
Launch the drone no less than 100 feet from wildlife. Do not intentionally approach any animals or birds.
Avoid flying over or near any animals. This can stress the animals and cause them to change their behaviors. Stress can cause harm or even death to animals.
Do not deliberately chase, harass, or disturb animals. This act is prohibited by law unless it is approved for scientific studies or as a means of wildlife management.
Avoid flying in an area with animals during mating season. During this season, animals become exceptionally aggressive. Disruption of the behavior of animals during their mating season can also have far-reaching consequences that can affect their entire population.
It is best to use small drones equipped with propeller guards if you must fly your drone near animals. This makes them less noticeable, less disruptive, and less likely to cause injury.
Fly out immediately if nearby animals start exhibiting aggressive behavior. In the case of predatory birds, it is a better idea to gain altitude first before flying outside the area. Reducing altitude right away will make it more likely for the bird to attack your drone.
Keep in mind that your drone will always be disruptive, no matter how small or supposedly quiet it is. The danger that your drone poses to animals is not just in terms of physical injury, but also any alteration of their normal behaviors.
Final thoughts
The serenity of nature and the constant buzz of drone propellers is a combination that just does not work. This does not necessarily mean that you need to stay away from all forests, parks, and nature trails. However, there are certain locations – such as Wilderness Areas – where drone flight has been prohibited to preserve a sense of natural serenity.
Even in areas where it is legally permitted, you must be especially careful when flying drones near wildlife. Avoid causing any stress on animals that could potentially disrupt their natural behaviors. There is a delicate balance that is needed to maintain a healthy ecosystem, and drones generally are not part of this balance.