As more use cases are developed for drones, the technology used in drones also needs to be more sophisticated. We've already seen these through the years with drones that can avoid obstacles automatically or detect when there are nearby aircraft.
A fairly recent trend is drones having the ability to communicate via 5G networks. Although still quite rare, there are already many industries that have been eyeing this technology for its use. How does 5G connectivity affect the drone industry? Is it really such a huge advantage compared to the communication technologies that are more widely used nowadays?
What is 5G?
5G basically stands for the "fifth generation" of mobile internet standards. The infrastructure for 5G has been available in several countries since 2019 and is now becoming more common. Through the use of newer technologies, 5G connectivity offers faster data rates, higher reliability, lower latency, and reduced congestion.
Many in the drone industry expect 5G connectivity to open more opportunities for drone operations. 5G has also been hailed as one of the essential technologies for "Industry 4.0" – a buzzword that refers to the fourth Industrial Revolution as one that relies heavily on big data, machine learning, and other smart technologies.
What 5G brings to drones
Most of the drones used today are controlled using a combination of radiofrequency signals or Wi-Fi. This is standard radio communications technology that is available for civilian use. Radio signals have served well for the last couple of years as they can operate across wide areas reliably. However, the uplink and downlink data transfer rates through radio frequency are severely limited.
There is also another interesting point of discussion that must be tackled. If 5G connectivity was so great, why do we barely see any drones that use 4G connectivity? It is only recently that we have seen 4G-capable drones being pushed into the spotlight, such as the yet-to-be-launched Parrot Anafi Ai.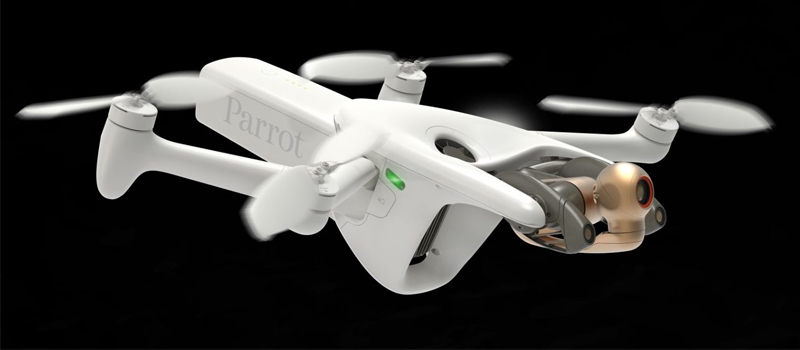 The biggest advantage of a 4G-capable drone over one that uses Wi-Fi or radio communications is that it can be operated across a wide range. A 4G-capable drone is no longer tied to the physical location of the controller. This has a lot of use cases such as long-distance drone delivery and other automated drone operations.
The problem with long-distance drone operation is that it is prohibited under current BVLOS rules. As stated in BVLOS, a drone can fly within the limits of visual contact, either by the drone pilot or a co-located visual observer. This effectively invalidates any advantage of 4G, at least until legislation is revised.
5G technology comes at a serendipitous time as the FAA seems to be relaxing its stance on BVLOS flight. Once Remote ID becomes a requirement, we may see BVLOS drone operations becoming more common. When this happens, a 5G-capable drone will offer not just an extended range but also much faster data transfer rates. This can have implications for professional drone uses as well as in the latency and quality of real-time video feeds.
Examples of drones that use 5G
Given how the drone market is only just coming to terms with 4G-capable drones, it's not surprising that there is only a very small selection of drones that can connect in 5G. Here is a list of the models that have been released or announced so far:
SkyDrone MK1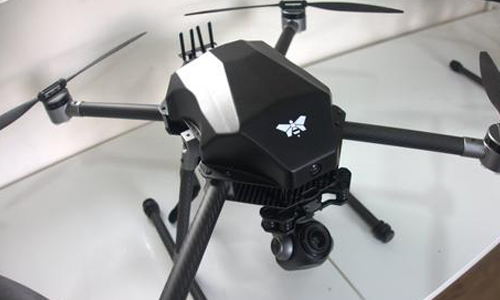 According to SkyDrone, the MK1 is the first ready-to-fly drone that is exclusively controlled via a 4G or 5G connection. It has global mobile network compatibility with major carriers in all countries. First announced in March 2021, it is now available for shipping via the SkyDrone website with a launch price of $9,500.
The SkyDrone MK1 was designed specifically for BVLOS operations. It can fly for up to 45 minutes with a standard camera payload and transmits real-time videos in Full HD resolution.
Magenta 5G
The recently announced Magenta 5G is a racing drone. That alone should tell you how different this drone takes advantage of 5G connectivity. Instead of banking on the range of 5G connectivity, the Magenta 5G leans on its very high data transfer rates.
In older racing drones, the resolution of the FPV video feed was typically downgraded to minimize the latency. This was, of course, necessary for FPV racers to react quickly to what is happening on the racetrack. This is no longer a limitation in the Magenta 5G.
The Magenta 5G was developed by T-Mobile in partnership with the Drone Racing League (DRL). It is expected to participate in the 2021-2022 season of the DRL as a showcase of the 5G network of T-Mobile.
An interesting benefit of flying in 5G is that its real-time data can be broadcast to anyone. This means that the audience of DRL, even those just watching online, can receive a live video feed of the drone's FPV camera through the race.
Use cases of 5G-capable drones
There have already been several flight demonstrations of drones using 5G connectivity. In Aldenhoven, Germany, Vodafone, and Ericsson have already successfully tested sky corridors for 5G drone flights. In Canada, drone R & D company InDro Robotics flew two standard quadcopters using the UBC 5G network. During the test, the drones were used to pick up and drop boxes in a simulation of medical first aid supplies delivery.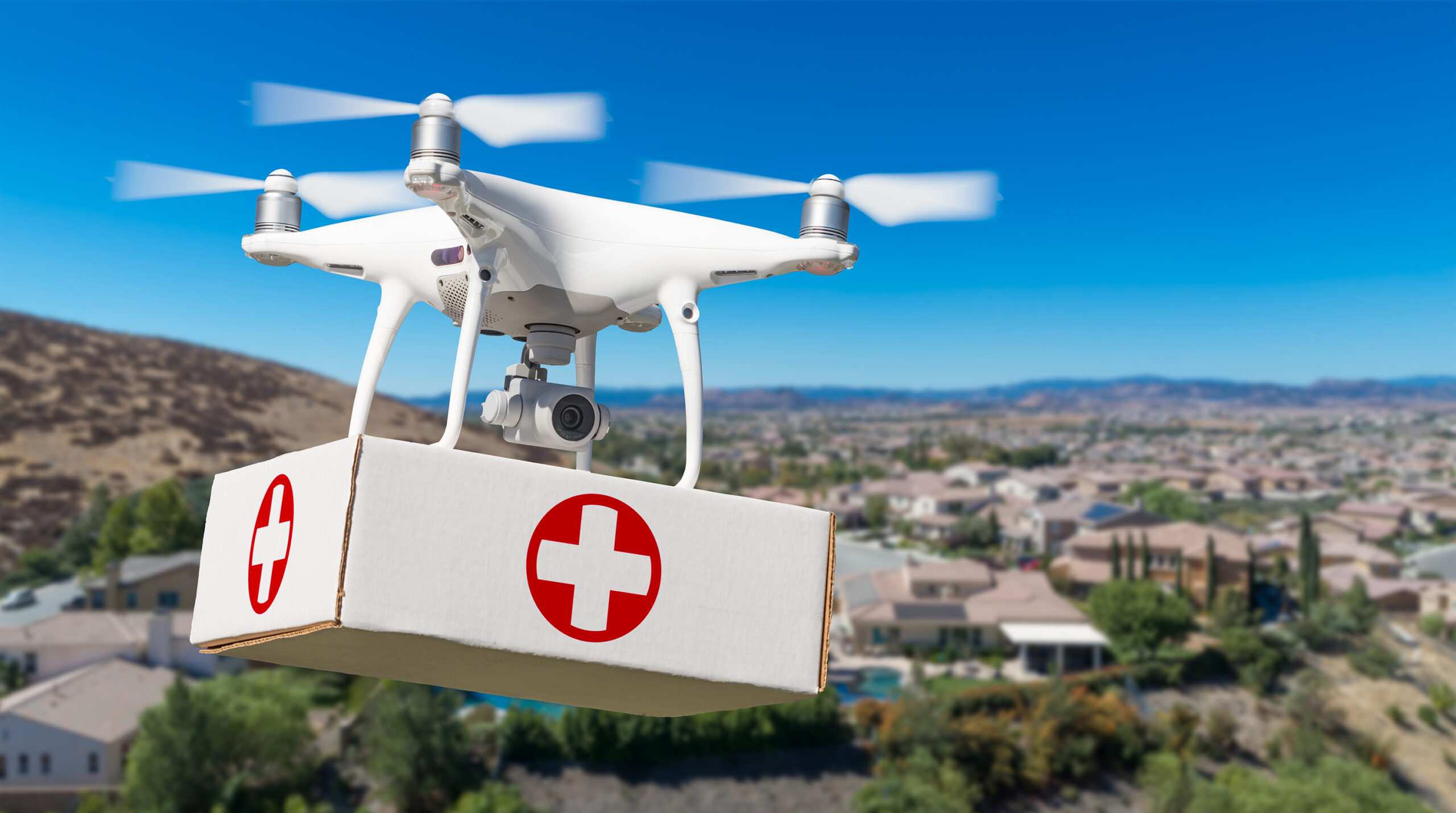 These test operations barely even scratch the surface of what is possible with 5G-capable drones. When signal range and stability are no longer limitations, drones can fly well beyond the limits of BVLOS without any latency or control response issues.
A project in Germany underscores one of these key benefits. The FreeRail project is funded by the German Federal Ministry of Transport and Digital Infrastructure. It aims to inspect the entire 34,000-kilometer rail network of DB AG using drones and to validate the data in real-time. In October 2020, a test run for this project was successfully done using Trinity F90+ drones with 5G capabilities.
Another movement worth mentioning is Project XCelerate, a UK-based partnership between BT, Altitude Angel, and other drone startups. The group will be a part of the UK's aim to develop their first commercial drone corridor in unrestricted airspace. When this happens, the 8-kilometer corridor will provide a testing environment for long-distance drone use cases, likely involving 5G connectivity.
When BVLOS drone operations become more common, 5G will undoubtedly be an essential component in its implementation. There is simply no way around it. If companies will attempt ambitious operations such as long-distance surveying and automated drone deliveries, they will have to rely on top-of-the-line connectivity. Even if 4G drones are still a relatively new thing, they may only have a small window of relevance.
Final Thoughts
We're barely into the generation of 4G-capable drones but talks of 5G connectivity have already gotten quite loud. Within a few years, we can expect 5G to replace 4G as the new standard of mobile data connectivity. When that happens, drone brands might have to start competing in the 5G arena.
5G connectivity and BVLOS operations appear to be in perfect sync to converge in a few years. This will open up a lot of new opportunities for drone operations. Will the vision of automated drones delivering our parcels finally come true? Trends seem to be pointed towards the affirmative.