There is a thriving market for used or second-hand drones out there. This is perhaps a result of new drone models being released multiple times a year. Nowadays, you don't have to wait a long time to buy an upgraded version of your drone. To save money, selling your used drone is always an option.
You will, of course, want to earn as much money from selling your used drone while still remaining fair to the buyer. Here is a list of the things you need to do before selling your drone and tips on making the most money from it.
Things to do before selling your drone
Format the SD card
Most drones only have a microSD card for local storage with the bulk of the data stored on the partnered mobile device. It would be a good idea to format this microSD card before selling it to protect your personal information.
Formatting your drone's SD card can be done easily with a computer. Make sure to set the file system to FAT32 if the SD card capacity is 32 GB or less, or EXFAT if the capacity is 64 GB or higher. Once you're done formatting, insert the microSD card back into the drone.
Unregister your drone and remove any marks
If you had registered your drone with the FAA under Part 107 rules, you will have to unregister it before selling. This can be done by logging into your FAA Drone Zone account and going into the "Manage sUAS Inventory" section. From there, you can choose to cancel any of the drones registered under your account.
This will not be as much of an issue if you had registered under recreational rules. Drones used for recreational purposes do not need to be registered individually. Instead, registration is done only for the drone pilot and only once, even if you own multiple drones.
In any case, make sure that all identifying marks have been removed from the drone before selling. You might need to be more prudent about how you mark your drone if you plan to sell it later on. A simple sticker works best.
Clean your drone and accessories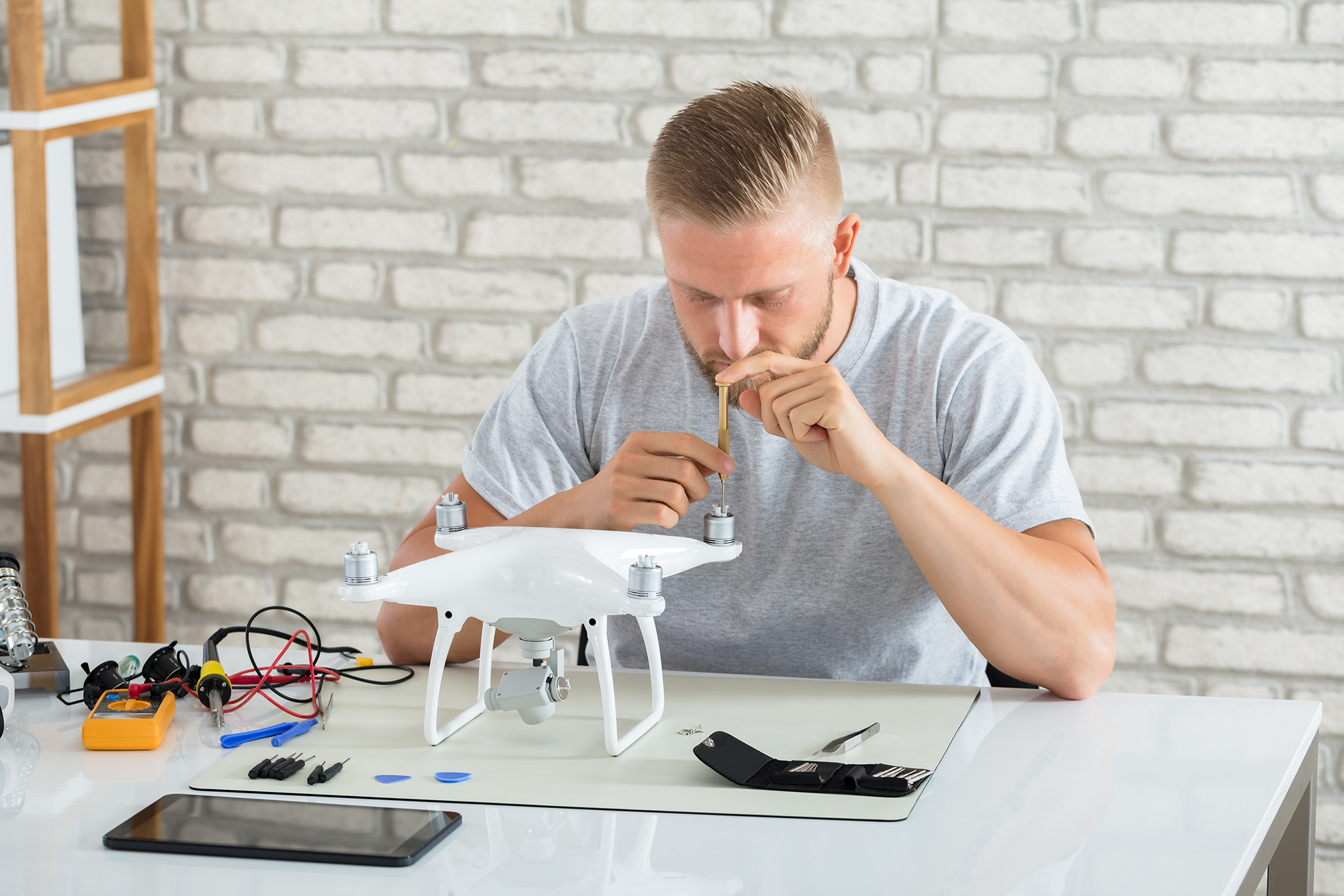 To make your drone more appealing to potential buyers, you may want to take some time to clean it up. Use canned air to get rid of any trapped dust in the internal components and a soft microfiber cloth for the external surface. Don't forget to clean the accessories as well.
The goal here should be to make the drone look as new as possible. However, it's not worth the trouble to remove scuff marks if there are any. It's a sign of good faith to be as transparent as possible in your product listing.
Upgrade to the latest firmware
Take note that there's a good chance that your drone will end up in the hands of a person who has never flown a drone before. A nice way to help them out would be to upgrade the firmware of your drone (and any accessories) to the latest version. This will make it easier for them to fly the drone right out of the box, perhaps even in your presence.
Tips on selling your drone
Make a list of everything included in the package
The key to making a good product listing is to be clear about exactly what you are selling. When it comes to drones, accessories like charging cables, spare batteries, and replacement propellers are almost as essential to the product as the drone itself.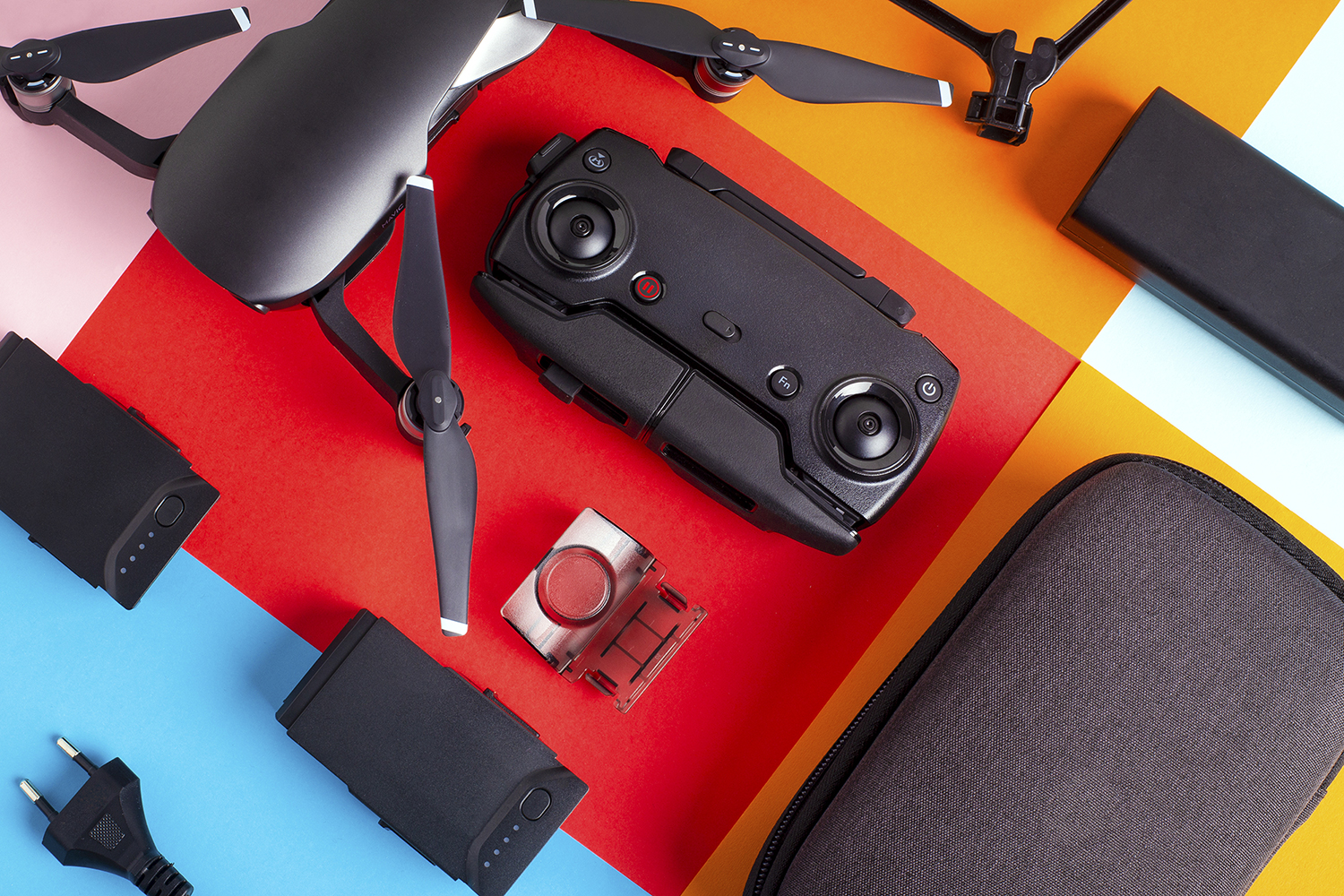 Offering a comprehensive drone bundle is also a great way to catch the attention of buyers in any online marketplace. If a buyer can use the drone without having to get additional accessories, then they would be more likely to get in touch with you. Naturally, you can also increase the offering price for your product by throwing in accessories that you will not be using anyway.
Set your prices realistically
A common question of people selling used drones is this – "How much can we get for a used drone?" There are several variables to consider here so there may not be a straightforward answer. You will have to do some research and look for three things:
The price of a brand-new version of the drone, if it is still being manufactured
The price of a factory refurbished version of the drone
The price of a newer model of the drone, if there is already one
If you want to get offers for your used drone, you should also put them up at realistic prices. It should cost at least 20% less than a brand-new alternative. It should also be at least $100 less than a similar drone that has been factory refurbished.
The availability of newer versions of a drone can severely affect the price of a used drone. For instance, the Mavic Air 2 launched at the same price as the original Mavic Air. This meant that used Mavic Air drones had to be sold at huge discounts – around 50% of the price of the newer Mavic Air 2.
You can add a bit of premium to your bundle by offering some accessories. However, the accessories must also be sold at a depreciated cost. About 50% of the original price for the accessories is realistic, although you may still need to go a bit lower.
Offer to show the original Bill of Sale
One major concern when buying any used item is how old the item is. This understandably also applies to drones. You have a great chance of selling a drone at a good price if it's under a year old. To convince your potential buyers, offer to show them the Bill of Sale for the drone to give them an idea of how long you've had it.
Provide cumulative flight data
Another approach is to offer to how potential buyers exactly how many hours the drone has flown. This is something that the more experienced drone pilots are likely to appreciate. This information is also crucial for setting the price – a drone that has been barely used can probably still be sold close to the original price.
Show lots of pictures
Who doesn't like looking at pictures of an item before buying? Take as many photos as you can of your drone and accessories, making sure to emphasize crucial parts such as the camera, gimbal, landing gear, propellers, and batteries. If there are any scuff marks in the drone, then it's better to show them in this listing rather than surprising your potential buyers further down the road.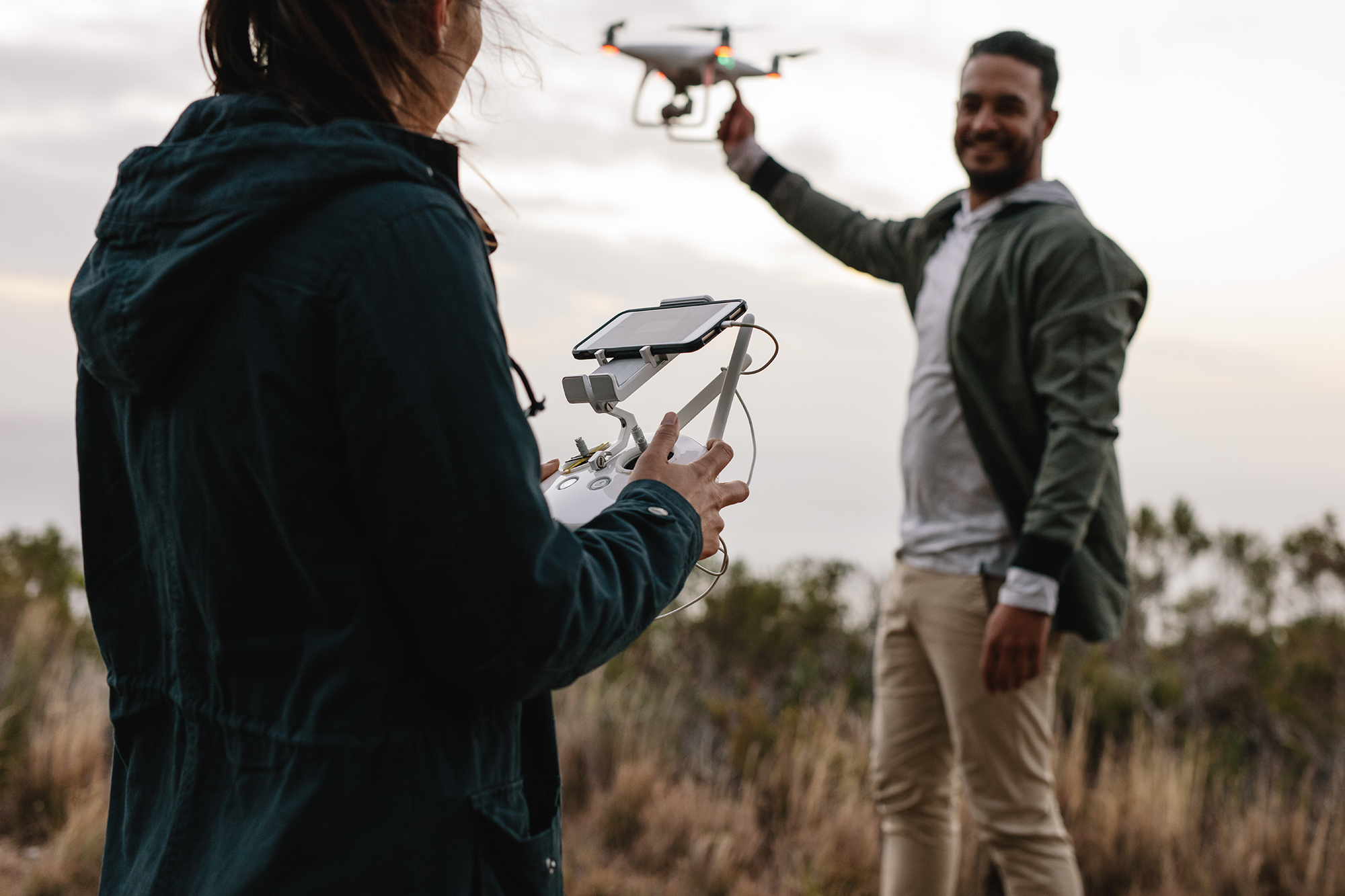 If possible, it would also be a good idea to record a short video of a functional test of the drone. This can go a long way towards building the confidence of potential buyers that your drone is actually working.
Offer to sell to friends and family
The instinct of most people is to put up the used drone for sale in an online marketplace. However, we recommend checking if you have friends or family members who are interested. If you have a good relationship with them, negotiations can proceed much smoother.
The good thing about selling to friends and family is that they are less likely to low-ball your offer. Knowing that they can always ask you for advice about the drone means that they are less likely to be concerned about the quality of the product. This can also be a great way to encourage friends or family to get into drone flight and to have something that you can bond about.
List your drone in online marketplaces
Of course, throwing out a listing on eBay or Craigslist is also a perfectly valid strategy. Depending on the type of drone you're selling and your asking price, you can sell your drone within a day or have to wait for several weeks. You likely will have to deal with inquiries that do not necessarily translate to a sale.
Outside of the general online marketplaces, you can also put your drone up for sale on websites created specifically for selling drones and drone accessories. Drone Trader and Expert Drones are some of the most popular options.
Some stores offer a trade-in for used drones and will pay you either in cash or store credit. You can consider this option if you're in a hurry and just want to earn from your used drone as quickly as possible.
Final thoughts
Selling your used drone is a great way to declutter your space and earn some extra cash. Drone pilots tend to do this when they upgrade to the newer version of a drone model, or if they simply want a more expensive and sophisticated drone. The good news is that there is a very active market for used drones.
As with the selling of any used item, transparency is the key. You will want to make your offer attractive as possible but not resort to hiding any flaws or signs of damage. A few hundred dollars is not worth screwing over your fellow drone pilot.