Free FAA Drone Registration Stickers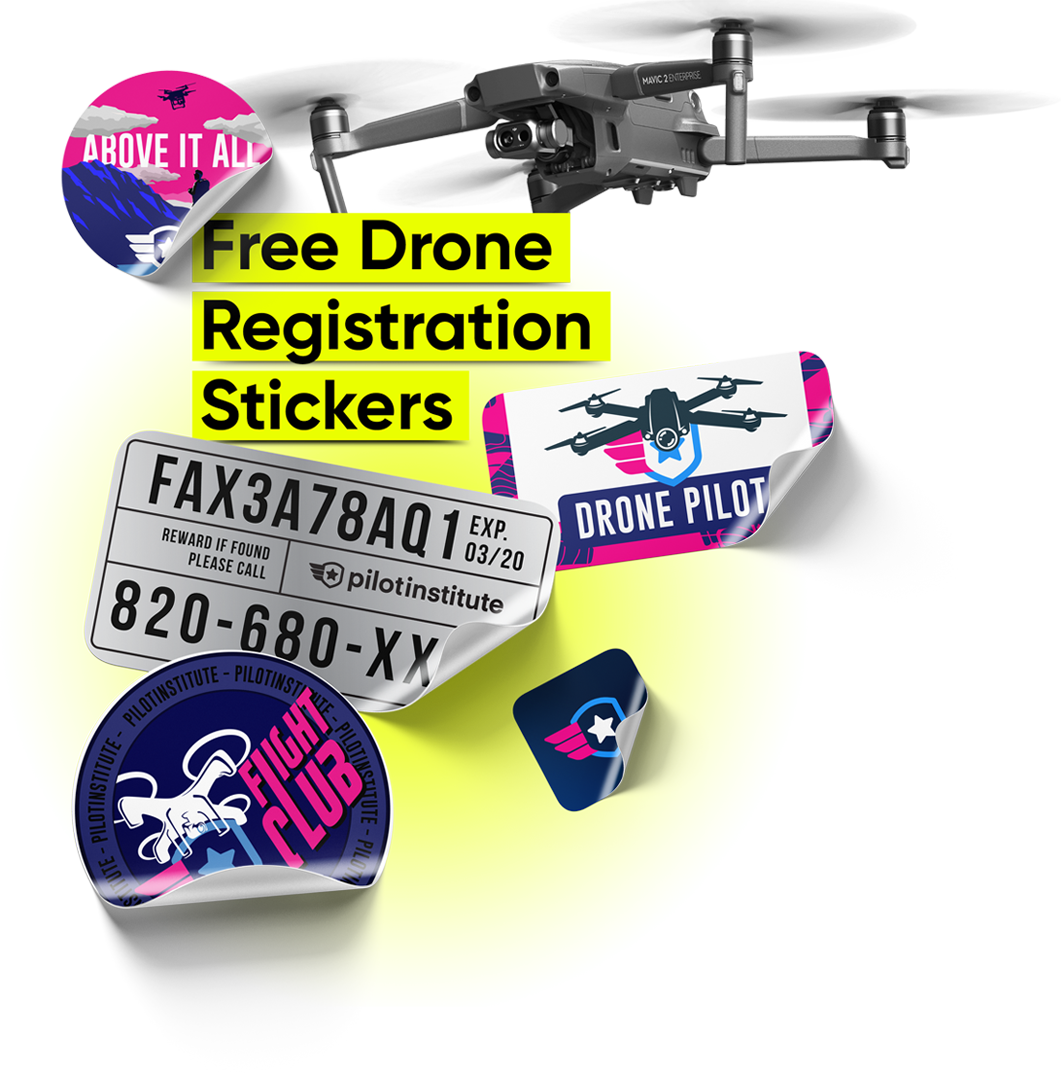 Free Drone Registration Labels - Why We're Doing It
When you search Google for drone registration, some companies are paying to rank at the top of the search results. They often use the FAA's name in their domain even though they are not affiliated with the government. The FAA issued a memo telling people to avoid drone registration "schemes".
These companies will register your drone on your behalf but they charge you extra money with optional things like stickers and lanyards. The price can exceed $40 depending on what you select on these websites.
You can save a ton of money by registering your drone with the FAA directly. It costs $5 to register your drone for 3 years.
We want to help educate the public and provide people with awesome free stickers at the same time.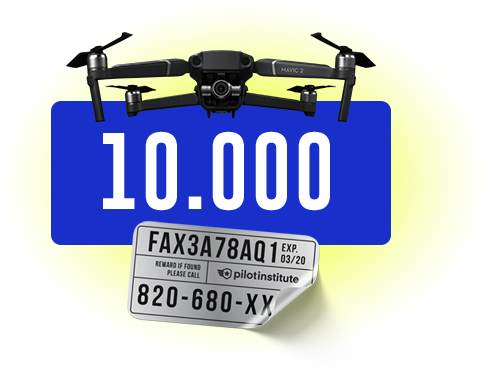 We are committing to make free drone registration stickers for 10,000 people.

We will also advertise our free stickers to people searching Google for "Drone Registration".


How to Register Your Drone
(Recreational and Part 107)
Why do you ask for my email?

We will send you shipping updates. We will also send you a few other emails but you can unsubscribe with 1 click and still get your stickers.

Why do you ask for my phone number?

Your phone number will be added to the sticker. This is beneficial because it can often help people return your drone to you if you lose it. We will never call or text you or sell your phone number.

I've already registered my drone. Can I still get stickers?

Absolutely! Just fill out the form and we will ship them to you. We can do stickers for up to 3 different registration numbers.

Do you guarantee my stickers?

We are guaranteeing stickers for 10,000 people. We may ship more but it's while supplies last.

The stickers may take a while to come depending on demand. Please be patient as we try to deliver as many stickers as possible.

The stickers are professionally printed and water-resistant.

I've ordered before, can I get another set?

Absolutely! If you want to order another set please send us the registration details to contact@pilotinstitute.com and we will ship them to you free of charge.
So, where should I place the stickers?
You need to find a visible place for your FAA stickers.
All drones that are more than 250 grams need to be registered with the FAA when flown recreationally. Every drone flown under Part 107 rules needs to be registered regardless of weight.
Fortunately, it's very easy to register your drone. You can do so directly at the FAA Drone Zone.
After you finish, you need to put the FAA provided number on your drone in a visible spot. Our free stickers will help you do this.
Please Note: Our stickers are optional. You need to display your FAA registration number on the outside of your drone and our free stickers can help you do that in a professional way. We are not affiliated with the FAA.