How to Start Your Own Drone Business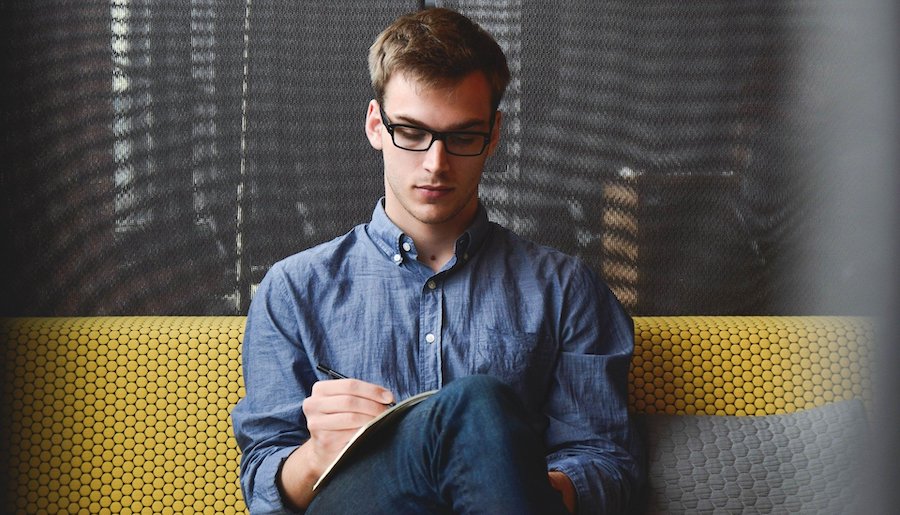 So, you want to use your drone to earn some cash? Our first piece of advice: don't quit your day job just yet. Commercial drone services may already be worth more than $13 billion worldwide, but there's no guarantee that your business idea will take off.
What's the best way to achieve some success as a commercial drone pilot? There are several elements to it, including preparation, knowing what you are good at, reaching out to clients, and protecting your financial assets. If it's more detailed advice you're looking for, then read on for our step-by-step guide to starting your own drone business.
Find your niche
The best way to make sure that you find success as a professional drone pilot is to pick one specialty and be really good at it. This could be something related to what you're already doing, or something you genuinely like. If you haven't operated a drone before, then your options might be limited.
1. Drone photography or filmmaking
Photography or filmmaking using drones may be incredibly common, but there's still a huge market for out there for this field of services. If you have any photography or filmmaking experience, then it's perfectly understandable if you're drawn to the idea of extending the scope of your capabilities. Just remember that there's going to be a whole lot of you other there so you're going to need to be really good to stand out.
As a professional drone photographer, you can either offer your services for on-site coverage or sell stock photos online. On-site projects pay really well but may require a bit of travel and work in a stressful environment. Selling stock photos is a bit more passive, but there's no guarantee of how well your photos will sell.
2. Real estate advertising
Real estate advertising using drones may seem like a sub-specialty of drone photography, but the potential of developing a career in this industry is big enough to warrant a special discussion. Over the last few years, real estate agents have started to recognize the value of taking drone photos or videos of the properties they are selling.
A good drone shot will show off a property at a scope that cannot be appreciated even with dozens of photos taken from the ground. It can show how the roof looks (apparently a major selling point in real estate) and the surrounding neighborhood. If you have an eye for photography and real estate agent contacts, then this might be an avenue worth exploring.
3. Industrial inspection
Industrial inspection certainly isn't a job that we would recommend for beginner drone pilots. This job will require flying near critical infrastructures such as power lines, communications towers, and large industrial equipment to check for damage. Some of this equipment, particularly electrically-powered ones, emit electromagnetic interference which may make the job even harder. However, if you're confident in your drone flight skills, then this can be a great way to earn a good amount of money pretty quickly.
Take note that the appropriate drone and payload may vary based on the type of job that needs to be done.  Flying near electrical wires will require a drone with interference shielding and sufficient flight stability. You may also need a thermal camera attachment to more easily check for damaged sections in long sections of pipelines or power wires. Inspection of industrial equipment is typically only done through photos and videos, so a good camera drone should be able to do the job.
4. Mapping
Aerial mapping is a service required by several different industries such as construction, mining, and urban planning. No matter the purpose, the objective is nearly always the same: to create a map of an area that would otherwise have been difficult to survey or access. Depending on the job, the output of a mapping survey can be a basic 2D map, a 3D topographic map, or a 3D orthomosaic map, among others.
Mapping requires skills beyond just being able to fly drones. You need to understand concepts like georeferencing, ground control points, precision and resolution in mapping, different map projections, and 3D modeling. Fortunately, these aren't new concepts – they've been around even before drones were a thing.
5. Precision agriculture
Precision agriculture is simply a sub-discipline of drone mapping that needs highly specialized sensors. The sensors in questions are called NDVI sensors and are sensitive to near-infrared (NIR) radiation. By flying over a farm and collecting NIR data, a drone-based precision agriculture survey can be done to quickly assess crop health and identify problem areas.
This remains a very immature field mostly because of how unfamiliar the technology is. However, precision agriculture can be highly beneficial to farmers in that it allows them to allocate resources to address problem areas in their farms. Thus, they can more optimally use fertilizers and pesticides exactly where they are needed, or to increase irrigation to specific crops. As a farm management tool, precision agriculture is a sure bet. As a drone service, this field is relatively new and ripe for the taking.
Buy your drone (and register it)
Once you've decided which service you intend to offer, it's time to pick the best drone for the job. You will remain spoiled for options even if you're just looking at drones that are suitable for your service. When you're starting out, it can also be tempting to pick more inexpensive models. This strategy is fine if you want to play it safe, but just keep in mind that you are going to need to upgrade to a higher-end model if you want to stay competitive in your field.
If you feel like there are way too many choices and you don't know which one to pick, then let us help you with a few recommendations. Again, there are dozens of choices outside of the ones we recommend, but these may be good starting points for your personal deliberation process.
1. Photography – DJI Mavic 2 Pro
There are a lot of really good camera drones out there, but we remain partial to the Mavic 2 Pro because of how conveniently portable it is. It's very light and folds up to a small bundle that can fit in a small bag, making it an excellent camera drone for jobs that require a lot of traveling. Despite the size, it has one of the best cameras in the drone market – a Hasselblad camera with a 1-inch CMOS sensor that can capture 20 MP stills and 4K video at 60 fps.
The Mavic 2 Pro is equipped with a six-axis gimbal stabilizer, an omnidirectional obstacle avoidance system, and a battery that gives it up to 31 minutes of flight time. The Mavic 2 Pro is a masterclass in packing in as much technology as possible in an ultra-portable drone. If you want to be a successful professional drone photographer, the Mavic 2 Pro is a reliable drone that you won't outgrow for a few years.
2. Industrial inspection – DJI Matrice 600
Industrial inspection is such a broad field that we're inclined to pick a drone that offers as much versatility as possible. In terms of both payload capacity and compatibility, the Matrice 600 certainly fits the bill. This enterprise-grade hexacopter can carry high-end cameras, thermal sensors, NDVI sensors, and other advanced payloads. With the custom SDK function, the Matrice 600 can even be programmed with automated commands that can aid in mapping and imaging.
The extra rotors of the Matrice 600 make it an exceptionally stable drone, which is important if you're flying near power lines. Equipped with DJI's trademark Lightbridge technology, the Matrice 600 can provide real-time video up to a range of five kilometers, which should be enough while doing inspection of large industrial equipment.
3. Mapping – Yuneec H520 RTK
Accuracy is absolutely critical when doing aerial mapping, so we're picking the Yuneec H520 that has been upgraded with an RTK module. RTK stands for Real-Time Kinematic, a mapping technology that compares the GPS location of each data point to the distance from a fixed ground station. Through this method, the GPS location can be adjusted to achieve higher accuracy.
Beyond the RTK module, one of the more distinct characteristics of the H520 is its interchangeable and hot-swappable payload. It can be outfitted with a high-end camera for photogrammetry or a thermal camera for thermal mapping. The characteristic six-rotor design also gives it an exceptional level of stability, which could come in handy when doing surveys in challenging weather conditions.
Another thing we like about the H520 RTK is that it's also compatible with the PPK workflow. PPK stands for Post-Processing Kinematic, which has the same objectives as RTK but does the correction step after all the data has been gathered. This is a good alternative if your survey area has too many obstacles to allow for real-time correction.
4. Precision agriculture – Parrot Bluegrass
While there are now several brands selling third-party accessories for doing precision agriculture surveys with common brand-name drones, we still appreciate how the Parrot Bluegrass was designed for this primary purpose.
The Parrot Bluegrass is rife with sensors. In addition to an optical sensor with a wide-angle lens that can capture 14 MP stills and 1080p videos, the Bluegrass has a five-sensor array for multispectral analysis. This isn't just your standard near-infrared NDVI sensor. The data collected by the five sensors can be combined and contrasted in a number of ways to infer conclusions about the crop health of your survey area.
With an integrated GPS and altimeter, all the data and images collected by Bluegrass are automatically geotagged. The Bluegrass can be easily programmed to follow automatic flight paths while doing a survey, making each survey easier to execute and consistently repeatable.
5. Real estate – DJI Mavic 2 Zoom
While the Mavic 2 Pro has a better camera, we think that the added photography opportunities that the Mavic 2 Zoom provides make it a better fit for real estate advertising. With the Mavic 2 Zoom, you can capture wide shots of the property and smoothly transition to zoomed-in shots of individual features you'd like to emphasize. Does your property have a beautifully manicured garden or a pristine swimming pool? Show it off without having to resort to a cut.
The benefit of using an ultra-portable drone like the Mavic 2 Zoom for real-estate photography is that it's perfectly capable of flying indoors. In the hands of a good drone pilot, this small drone can be used to craft a virtual tour of the property being sold. With such an immersive marketing video, it's hard to imagine a real estate agent not getting an increase in interested buyers.
No matter which drone you get, all drones that will be used for commercial operations need to be registered with the FAA. This is done through the FAA DroneZone website. Simply sign up for an account, provide your personal details, billing address, and a valid email address. You will also need to pay the $5 registration fee. You should receive an email confirming your drone registration with a unique serial number.
If you intend to use multiple drones for your commercial operations, you will be required to register them individually.
Once you have the serial number, you need to mark it somewhere on the corresponding drone. The mark must be immediately visible upon visual inspection of the drone. Any method which achieves this goal is acceptable, but the most common use stickers, markers, or engravers.
Get some training
There's no requirement to get any formal training to be an FAA-licensed drone pilot or to start your own drone business. However, even the most accomplished professional drone pilots won't argue that there's value in getting some formal training from the experts. Depending on what you need, there should be an expert trainer out there that can give you a lot of good pointers, whether you're looking for an FAA-certified flight instructor, thermal imaging expert, or a fellow successful entrepreneur.
You can take either an online training course, sign up to a drone flight school, or a course that combines both online modules and in-person flight training sessions. No matter which route you take, the hard truth is that you're going to need to spend a few hundred dollars (or a few thousand) for the training. It's not a small investment, but we've often said that the best investment you can make is that which goes toward your learning.
It's not all bad, though. Once your drone business is up and running, you can declare the costs of the training as a business expense which should make it tax-deductible.
If you can't decide which training course to get, then you can pick from any of the training courses being offered by PilotInstitute. Our courses cater to both beginners and seasoned drone pilots. Here is a quick summary of the best courses that you can get right here:
Part 107 Commercial Drone Pilot Course
Pilot Institute's very own test prep course for the Part 107 knowledge test was designed to be comprehensive, yet easy to follow. It has more than 12.5 hours of instructional videos that you can watch on mobile or even download to your device. The course also offers 20 quizzes, three practice exams, an 11-page illustrated cheat sheet, and a flashcard app compatible with both iPhone and Android devices.
Once you pay the one-time fee for the course, you are granted lifetime access to its contents. The course is continuously being reviewed and revised by the team at Pilot Institute, so you can come back to it anytime to bring yourself abreast with new updates in the industry. Best of all, the course offers a $150 money-back guarantee should you fail to pass the Part 107 knowledge test on your first try.
Drone Business Made Easy
This course was designed by an experienced aviation business owner for those who are yet to start their own drone businesses. Through more than a hundred video lectures spanning around 7 hours and 25 assignments, the course aims to teach you the fundamentals of coming up with a business plan and executing that plan to make your business a success.
If you do not have any business experience, then this course will hold your hand throughout the process. You will learn all the relevant business matters, basic financial concepts, how to market your business, and how to run the day-by-day operations of your business.
Drone Flying 101
This basic drone flight course was designed for those who haven't had any experience flying drones and would like to get started flying just for fun. Through 4.5 hours of video content, the course covers all of the fundamentals to get you started off on your journey: the parts of a drone and its functions, the basic regulations you need to know, relevant facts about the weather and how they affect your drone, and some basic drone photography tips. The course also includes a nice step-by-step guide on how to fly your drone for the first time.
Aviation/Weather for UAS/Drone Pilots
Weather is one of the major factors to consider whenever you take your drone out for a flight. You have to know when to call it a no-go based on weather conditions and how to understand standard aviation-related weather reports. This course was designed for both Part 107 and recreational drone pilots, although those taking the Part 107 knowledge test will benefit from it the most. Through three hours of videos, the course touches on weather patterns and how they develop, how the weather will affect the performance of your drone, how to read FAA charts, and how to interpret METAR and TAF advisories.
Drone Maneuvers Mastery
If you want to stand out as a professional drone pilot, the best way would be to let your flight skills do the talking. This course will take you through four progressing difficulty levels to increase your drone flight proficiency, allowing you to take better control of your drone and execute moves that you might have never done before. The course starts with a theoretical discussion on the aerodynamics of drone flight before setting off on a series of progressively more complicated flight maneuvers. Any drone can be used to complete this course, although getting one with GPS capability should make it a little easier.
It bears mentioning that none of these courses cost worth more than $200, with some even costing less than $100. All the courses provide lifetime access once you've signed up, so you're under no pressure to complete them quickly.
Get your Part 107 remote pilot certificate
In 2016, the FAA implement 14 CFR Part 107 which serves as the first legal framework for commercial drone regulations. Aside from a list of flight restrictions, one of the major provisions under Part 107 was the requirement for commercial drone pilots to secure a remote pilot certificate before they can operate legally.
The biggest hurdle to overcome before you can get the remote pilot certificate is passing the Part 107 knowledge test. This is a 60-item multiple-choice test that covers various aviation-related topics such as meteorology, sectional charts, radio communications, and pilot behavior. Other topics, such as how to do a pre-flight inspection and the various drone flight restrictions, are unique to drone flight.
Before you even think about taking the Part 107 knowledge test, you need to make sure that you comply with these three basic requirements:
Be at least 16 years of age
Be able to read, write, speak, and understand English
Be physically and mentally fit to fly a drone
Once you're sure that you satisfy the requirements, the first step to take would be to get an FAA Tracking Number (FTN). The FTN will be your unique identifier throughout your whole career in aviation. This can be acquired by simply signing up for an account in the Integrated Airman Certification and Rating Application (IACRA) website.
As you can tell, the topics go beyond the scope of common knowledge, so you'll need to devote some serious time to studying. Fortunately, there's a ton of available resources online on Part 107, whether free or paid. Whichever review material you use, we suggest setting aside at least two of your time to hunker down and focus on studying.
As we've mentioned, PilotInstitute offers a purely online Part 107 test prep course with instructional videos that you can view on a desktop or on mobile. This feature is a great time-saver, as it means that you can still continue studying even during your morning commute or over lunch break.
The Part 107 knowledge test is administered on behalf of the FAA by Computer Assisted Training Service, inc. (CATS). You can sign up for the knowledge test through CATS and take it at any of the more than 700 FAA-certified testing centers worldwide. You will need to provide your personal details, your FTN, and pay the non-refundable $160 testing fee.
Jumping ahead to the point where you have already passed the knowledge test, you can proceed to apply for the remote pilot certificate via the IACRA website. Before you can be granted the certificate, you will need to go through a vetting process by the TSA. This can take between a few days to a few weeks depending on how much backlog they have because of airmen applications. Once you pass TSA screening, you should receive your temporary license by email. While the temporary license remains valid, your permanent drone license should be making its way to you via regular mail.
Once you've earned your Part 107 remote pilot certificate, you agree to follow all the rules under Part 107. This includes not flying at night, over non-participating people, or in controlled airspace without the proper authorization, among several other flight restrictions. In the past few years, the FAA has been more open with accepting exceptions to these restrictions through the waiver system and the newly implemented LAANC system.
Get insurance
Before you start offering any drone insurance, it's generally a good idea to get some form of insurance. While this isn't required by the FAA for commercial drone operations, it is a heavily encouraged move that protects both your business and that of your clients. Drone flight is an inherently risky activity no matter how good you are, so some measures of protection will be needed for your peace of mind.
There are three typical types of insurance that drone pilots take: drone hull insurance, payload insurance, and liability insurance. You can sign up for any or all of these policies depending on the risk factor of the service you are offering.
1. Drone hull insurance
Drone hull insurance provides protection for your drone, arguably the most vital physical asset of your business. This type of policy will cover the expenses of having to repair or replace your drone should it get damaged. The cost of drone hull insurance will depend on the market value of your drone – the more expensive the drone, the larger coverage you're going to need, which also means you'll be paying a higher premium.
If you own a DJI drone, you have the option of signing up for DJI Care Refresh, which is DJI's unique drone hull insurance policy. Upon paying a one-time fee, the policy will allow you to claim a replacement drone should your drone get damaged beyond repair. The replacement drone will be new or equivalent to new subject to DJI's testing standards. This unique approach by DJI gives DJI drone owners a much cheaper option to get drone hull insurance.
2. Payload insurance
The second type of policy, called payload insurance, is applicable if you're using a particularly expensive payload, such as high-resolution cameras or multispectral sensors. In some cases, the payload can be just as expensive as the drone, which makes insuring it an equally practical move. Some insurance companies offer the option of bundling both the drone and payload in a single policy. As with drone hull, the coverage and premiums associated with payload insurance will depend on the market value of the payload.
3. Liability insurance
Perhaps the most important type of insurance policy you can get is liability insurance. This doesn't insure your assets but instead will cover any financial obligations that could be a result of a drone-related accident while you are doing your operations. This could include property damage or injury to a person. The cost of liability could be so big that most policies offer minimum coverage of $1 million.
The appropriate coverage in your situation will depend on the type of work you are doing. If you do industrial inspection by flying near critical infrastructures like power lines and large equipment, then you might need a larger coverage. Flying your drone above homes is a little less risky, but you still might need liability insurance in the million-dollar range. In any case, liability insurance is so crucial nowadays that potential clients might not hire you if you don't have one.
Drone-based businesses have earned some legitimacy in the last couple of years, which has paved the way for more insurance companies to offer products catering to professional drone pilots. Traditional insurance companies now offer drone insurance policies, while more forward-thinking companies have come up with "pay as you need" policies that are only active while you are flying your drone. The latter option is an excellent alternative for drone pilots who want to save a few bucks on insurance.
Set a price for your services
One of the hardest parts of starting a drone business is setting rates for your services, especially given how fast-paced and dynamic the industry is. Since the industry is still so young, there aren't really any standard rates to follow. Naturally, the rates can vary from one type of service to the other, but there are also variations per state. In any case, the strategy for pricing remains the same – you have to price your services competitively and earn enough profit to sustain your business. With these two goals, here are the different approaches you can take:
1. Set your price based on business costs
The easiest way to set the rates of your services is to take stock of all your business expenses and set a percentage profit. While this approach is simple, you have to take care to list down ALL of your expenses so that you don't end up operating at a loss. It should be hard to miss the price of your drone and accessories, any training courses you took, the cost of drone registration and Part 107 testing, and the regular premium payments for insurance.
What most drone pilots don't see initially are all the recurring business-related expenses that they rack up on while doing jobs. This could include the cost of traveling to on-site jobs, maintain your drone and replacing its parts and accessories, the power expenses of charging your drone batteries every day, subscription to the software you use to process your data, and the salary of any person you hire to help you during operations.
You might also be spending a good deal on marketing your services through paid hosting of your website, targeted ads in social media, or good old-fashioned business cards. You can even consider the cost of attending drone conferences if you consider it value-adding to your business.
Lastly, don't forget that your drone and payload, much like any other electronic device or equipment, depreciate in value over time. You need to factor in the cost of depreciation of your equipment in your recurring operational expenses, as you might need to replace them after three to five years of heavy use.
2. Set your price based on competitors
This technique requires a bit of research and snooping, but setting your prices based on the rates of your competitors is a viable strategy. You can identify your competitors as those that are offering the same type of services and are located in the geographic vicinity. You most likely still need to list down your business costs, though, just to make sure that you don't set your prices at a point where you are operating at a loss.
The most obvious strategy is to set your prices just a little lower than your competition. However, you don't have to do this if you believe that you are more experienced than your competitors or if you offer value-added services. For instance, you can offer more deliverables for a mapping project or provide video editing services on top of on-site drone video shoots. Instead of simply trying to undercut your competition, treat your competitor's rates as the baseline from which you set your own rates.
3. Set your price based on industry standards
This strategy will take the most amount of research, as there really is no "standard" rate for drone-based services. Instead, you'll have to look at what other drone pilots in the same field charge and what companies are willing to pay. It would be best to consider the rates for your immediate area, for the whole US, and for other countries. Take note that you'll have to be very skilled and experienced for you to set prices based on what the industry dictates.
Market your services
With your rates set, it's time to look for potential clients. If you're still new to the business, then you have to realize that getting your first few clients is going to be the toughest part of selling your services. You're lucky if you have contacts, but you're most likely going to start out with no portfolio of your previous work.
1. Drone photography and real estate photography
For aspiring professional drone photographers, you might want to start working on that portfolio as soon as possible. Even if you aren't flying for a job, you can still take a couple of nice aerial photos to show off your skill. Bring your drone on a hike, or on a trip to the beach. Pack your drone whenever you go on a vacation somewhere nice. Take note that you will still need to have earned your Part 107 license before you can take photos for your portfolio, as any activity that aids a business falls under the umbrella of commercial use.
Once you have a sizable portfolio, it's time to put them up on a professional website. Don't fret if you have no web development skills, as there are several web hosting solutions that offer easy to use photography portfolio templates. You can even build a website on WordPress and simply use a portfolio plugin like Envira Gallery.
Drone photography has a more casual clientele that can be easily reached via social media. Don't forget to put up versions of your portfolio (with the appropriate watermark) on Instagram, Twitter, or Tumblr. If you can get users to share your work out of their own accord, you can even get strangers to do marketing work for you.
2. Mapping and industrial inspection
The more industry-geared applications of drone services, such as mapping and inspection, are a bit harder to market. In most cases, you want to reach out to heads of companies, educational institutions, and corporations who aren't going to be looking for your services in social media. Since these services cost a lot, they also aren't likely to risk giving the job to someone with no experience.
If you want to strike out on your own, then your best bet would be to sign up for any training courses in your field. These courses will give you actual experience doing the service you're trying to offer so you can log those much-needed flight hours. It's also best to pick a training course that provides certification, as this document may be what it takes for clients to hire you.
Partnering up or being an apprentice of someone who has more experience in the field is also a good option. This is a great way to gain experience, build your portfolio, and generate some contacts in the industry. Depending on your arrangement, you can either head out on your own eventually or continue doing the business as partners.
Drone conferences are a great way to create networks with other drone pilots and potential clients. Constantly be in the lookout for conferences related to the industry you're targeting, or any drone conferences in your vicinity. You never know who you might bump into in these gatherings, so turn up your charm to eleven and be ready with your business card. It's old-fashioned, but it still works.
Final thoughts
Starting your own drone business is hard. There's no going around it. Aside from the usual hurdles of looking for clients and selling your services, you need to be constantly upgrading your skills. Drone flight is an incredibly technical and competitive field where other pilots could easily end up outclassing you if you're not on your toes. It's nowhere near enough to be good at flying your drone – you need to be able to work in challenging conditions, process data, and upgrade your deliverables.
Despite how long this guide is, it really only touches the surface of what it takes to start a drone business. If you still don't know where to start, then our best piece of advice is to buy a good drone and simply start flying it around. Try and discover if you're good at it, or what aspect of it you enjoy.
You might have an eye for good photography, or you can take those photography skills to the next level by studying up on photogrammetry. The field is still very young and is still open to a lot of possibilities. Many industry experts are predicting that the drone service industry will continue to grow beyond 2025, so there's still a lot of seats at the table.
What happens if you don't end up starting a drone business? At worst, you have a fun piece of technology. Drone flight is fun, first and foremost, even when you aren't earning cash from it.