In a recently released memorandum, the FAA expanded the scope of public air operations (PAO) to include training flights. This means that public safety agencies with an FAA Certificate of Approval (COA) can now do training flights subject to a few restrictions.
The FAA COA has been the main authorization used by public safety agencies (PSAs) to conduct drone operations related to their governmental functions. However, the training flights were not considered part of the privileges of a COA. This has seemingly changed with a memorandum that the FAA has published last month.
What the new memorandum states
The Memorandum, dated November 12, 2021, was sent by the FAA Office of the Chief Counsel (AGC) with the subject "Public Aircraft Training Flights". The document clarified certain provisions of 49 USC § 40125 or the "Restrictions on Operations" that defined what constitutes Public Aircraft Operations (PAO).
Paragraph B of 49 USC 40102(a)(41)(A) says that:
(B) An aircraft owned by the Government and operated by any person for purposes related to crew training, equipment development, or demonstration, except as provided in section 40125(b).
This is the only part of 49 USC § 40125 that explicitly states the word "training". However, the limitation of this statement is that it only pertains to aircraft owned by the Government. The capital G in this word implies that it was used by Congress to refer to only the Federal Government. This limits the applicability of Paragraph B to drone use by only the Federal Government and not by the units under it.
However, the AGC argues that the interpretation of the statute should focus not on the aircraft, but on the definition of the term "public aircraft operation". As long the operation qualifies under the condition of a "public aircraft operation", then all the provisions indicated in the statute should be applied.
Moreover, §40125(a)(2) gives the FAA the authority to define what may be accomplished under the term "governmental function." This is defined as:
The term "governmental function" means an activity undertaken by a government, such as national defense, intelligence missions, firefighting, search and rescue, law enforcement (including transport of prisoners, detainees, and illegal aliens), aeronautical research, or biological or geological resource management.
Since the term "such as" is included in the text, this means that this list of governmental functions is not necessarily exhaustive and can be expanded with other items as the FAA sees fit. With such a provision, the document argues that it is only reasonable to expand the list of PAOs to include training for PAO missions. However, this can only be done under limited circumstances.
As a policy matter, all entities or organizations that qualify to execute PAO are also qualified to do training flights. Any restriction to this does not serve the interests of safety and may force government entities to seek exemptions to do training flights that may not be at the same level of safety or public interest.
Restrictions on COA training flights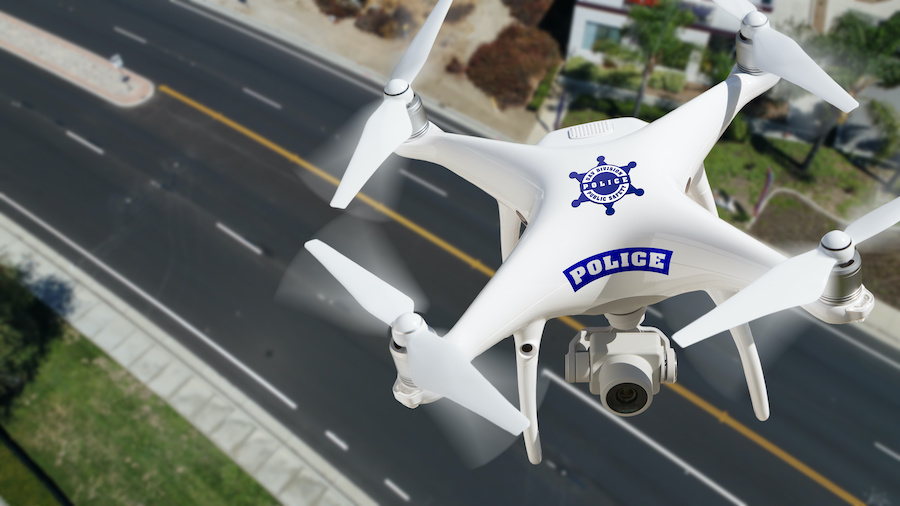 To define the applicability of the expanded privilege of training flights, the Memorandum goes back to the definition of an aircraft under the public aircraft authority under paragraph C:
(C) An aircraft owned and operated by the government of a State, the District of Columbia, or a territory or possession of the United States or a political subdivision of one of these governments, except as provided in section 40125(b).
This means that the aircraft must be under the ownership of the relevant government entity. Consequently, training flights can only be provided by a government entity for their own aircraft and crew. Government entities are also prohibited from providing training of other entities as a form of business according to §40102(a)(41)(B) and §40125.
The FAA recognizes that some operational scenarios may become restricted with such limitations. Revised guidance material on this matter may be published in the future by the Flight Standards Service and the Unmanned Aircraft Systems Integration Office.
Should public safety agencies still apply for Part 107?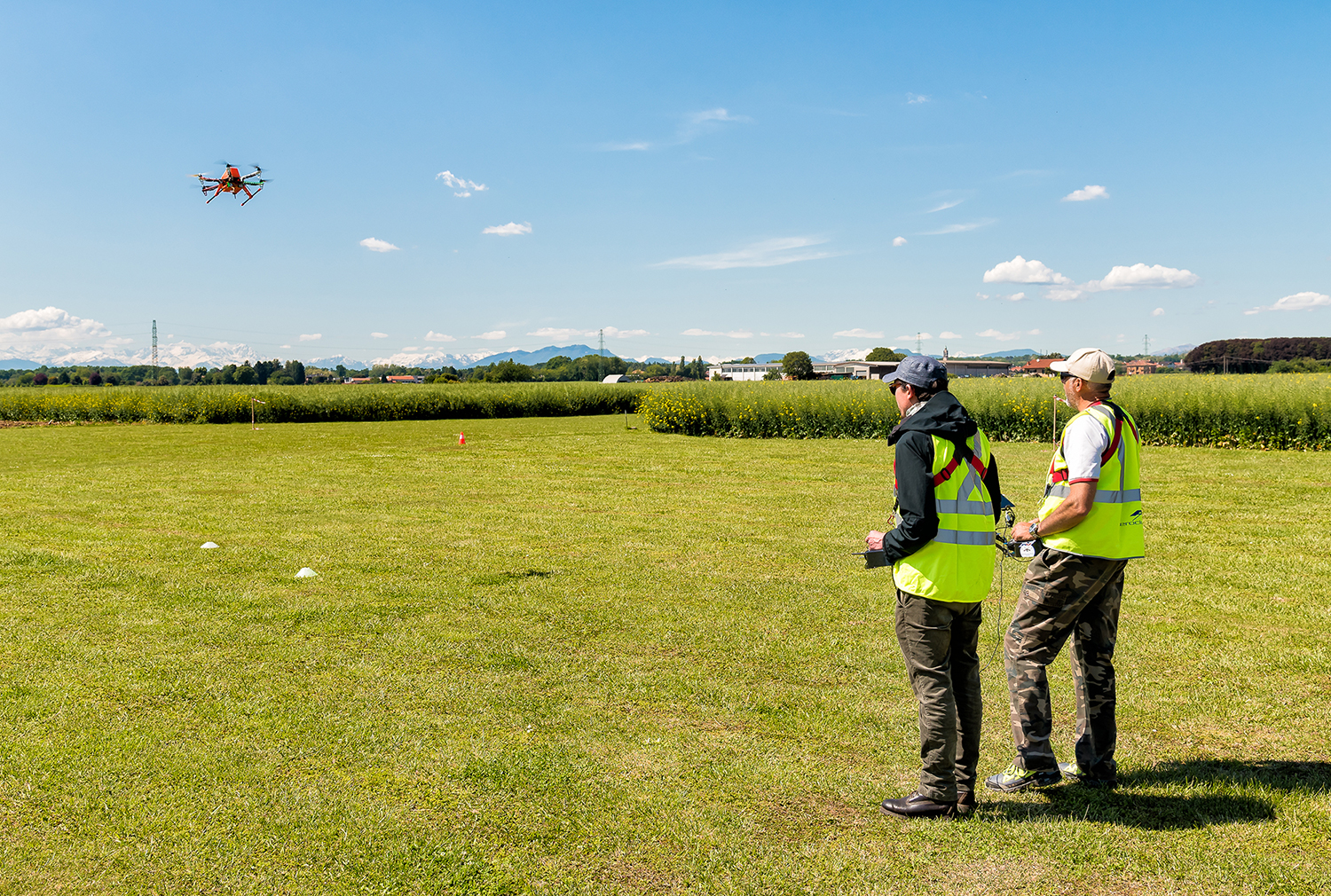 In the past, public safety agencies were advised to apply for an FAA COA while also having their pilots licensed under Part 107. This provided operational flexibility, especially when operations were no longer qualified under the definition of a "governmental function".
Being able to do training flights was one of the primary motivations for applying for a Part 107 drone license on top of an FAA COA. Now that a COA covers training flights, there is one less reason to work for the redundance that Part 107 provides.
However, this still leaves several other possible operations that are not allowed by a COA. Recall that a governmental function must fall within the purpose of the public agency as defined by the statute. Drone operations for tourism or public relations, flight demonstrations, an inspection of utilities, oversight of a project, or general photography may be "ad hoc" activities of a public agency that cannot be directly identified as their governmental function.
A COA also requires agencies to provide training to their drone pilots. Using Part 107 is a good way to offer standardized training and reduce liability.
For this reason, it is still a great idea for public safety agencies to have their drone pilots licensed under Part 107. The added operational flexibility is infinitely valuable. Another argument for this is the fact that earning a Part 107 license is fairly easy, quick, and inexpensive. Going through the Part 107 knowledge test is also a great way for drone pilots to learn about the basics of airspace safety, flight dynamics, and other aviation-related topics.
Final thoughts
This memorandum changing the current definition of Public Aircraft Operations is another great step for the FAA in showing that they listen to the invested parties in aviation. More specifically, this allows public safety agencies to conduct their own training flights without worrying about violating their COA provisions. This just makes sense in the context of safety as the ultimate goal of all these laws and statutes.
The FAA has expressed that these rules may still be revised and published in separate guidance material. For now, however, we still recommend that public safety agencies have their drone pilots licensed under Part 107. Considering how little work goes into Part 107 certification, the benefits of having a drone license are extremely valuable.