Drone Business Ideas You Can Explore in 2020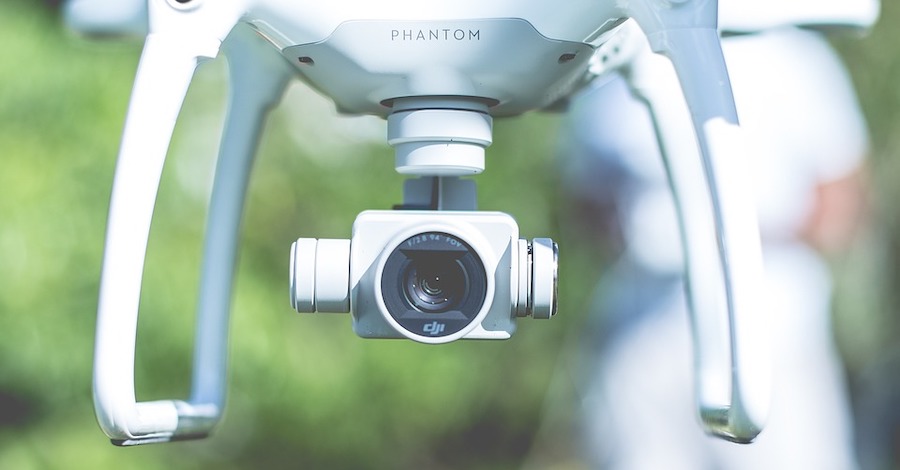 It's 2020, and drone-based businesses are no longer as uncommon or as novel as they used to be. If you're a newcomer to the industry, then this means that you are going to have to think more carefully about what kind of service you're going to offer. And if you're drone business is already up and running, then this year might be a good time to branch out into something different.
In this article, we look at the drone businesses that will put you in the best position to make 2020 a successful year. Not all of them may be new or massively innovative, but they are all good bets to play.
1. Stock photography
Aerial photography has become one of the primary uses of drones and one of its most common applications. Offering on-site drone photography services is good, but we think that you can cast a wider net by taking really good photos and selling them online. There is no shortage of clients who need nice aerial photos, especially for those who are into advertising and tourism.
The good thing about sticking to selling stock photography is that you can take photos pretty much whenever and wherever you want. Going on a hike? Pack an ultra-portable drone in your backpack and snap a few photos when you reach a particularly nice vantage point. Taking a vacation? Bring your drone with you, just in case you catch a lovely sunset against a nice beach or skyline.
Once you've built up a sizable portfolio, it's time to put your material out there for clients to see. Advertise in all social media channels and publish your photos on popular stock photography websites such as Shutterstock and Pixabay. An advantage of this approach is that you can earn repeatedly from the same photo, so you really only need a few good ones to make a tidy profit.
2. Drone filmmaking
Sweeping shots of landscape, cities, and crowds in movies have now become so much more common because of drones. A decade ago, such a shot would have required flying a helicopter over the scene with a professional photographer onboard with a handheld gimbal. Nowadays, all that work can be done by a drone piloted by a single person. Not only is this approach safer and logistically simpler, but it's also much cheaper. Drone technology has made aerial shots an option even for small filmmakers.
Admittedly, the hardest part of offering this service is getting a foot in the film industry. Filmmaking is very much still an "insider" industry since directors and producers like to work with people that they know can deliver good results. If you already have an "in," then that's great for you. Drone filmmaking is something that you should definitely explore.
If you're new to the film industry, then you could consider compiling a "sizzle reel" of aerial footage you've already captured. This can serve as an audition piece that you can submit to potential clients. Make sure to put your best foot forward with stable videos of creatively framed and good-looking subjects. Getting a start in the film industry may be difficult, but it gets easier once you gain momentum.
3. Roof inspection
Roof inspection may sound like a very unusual way to use your drone, but that's the beauty of it. By offering a niche service, you have the opportunity to corner a specific market segment. Roof inspection is something regularly done by repair service companies, solar panel installers, or insurance adjusters. As you can imagine, it's an inherently dangerous activity if actual people were to climb up a roof and personally snap photos and take measurements.
Drones are particularly suited to do this job because they reduce the hazard to virtually zero. Roof inspection jobs by drones are also faster and logistically simpler because there won't be a need to carry around ladders, harnesses, and measuring equipment.
To attract clients to such a service, you will need to augment your skillset with some 3D modeling. There's no need to get sophisticated equipment – a good camera drone will do. All you're going to need is some software for photogrammetry, which is a method of modeling that uses a series of overlapping photos of the subject. By just taking several photos of a rooftop, you can create a fully navigable 3D model that you can revisit anytime. With this capability, you can take clients on a virtual tour of their rooftops and take accurate and repeatable measurements.
4. Real estate photography
Standard aerial photography may seem like old hat, so how about focusing on just one industry? In recent years, real estate agents have become aware of how drone photography can help them market and sell their properties. Shots taken from the sky can accurately show the scale of a property better than any number of photos taken from the ground. They can also be used to show details that would otherwise have been less obvious, such as the quality of the neighborhood or the appearance of the roof of a house.
The good thing about offering real estate photography is that it's very easy to get in touch with real estate agents – they're everywhere, and they literally advertise themselves. A growing number of real estate agents have enjoyed improved sales performance by using aerial photos, so you might not even have to do a lot of convincing for an agent to take your service.
When it comes to real estate photography, camera quality is the key. It would be a good idea to get a drone with the highest-quality camera that you can afford. An ultra-portable drone could also be beneficial if your client requests to shoot immersive videos inside the house. Just be careful when flying indoors, as the loss of GPS stabilization can make it a little harder than usual.
5. Drone surveillance
More security agencies have started to embrace drone technology for automated surveillance and security response. Whether it's through the use of tethered or roving drones, security systems can be made more reliable with the judicious use of drones. The human element of security will always be there, but drones allow them to "enhance" their senses, so to speak.
Security services are a big business that can be employed by private corporations or organizers of events that draw huge crowds. Drones can be useful at any point during the preparation and execution of a security plan. In the initial stages, a drone can provide a bird's eye view of the venue, allowing the security agency to come up with a plan that's more comprehensive.
Even for regular security operations, a system augmented by drones allows for wider coverage of any area at a fraction of the time that it would take people to inspect it personally. Drones can also be used for a stealthier approach and can even be equipped with thermal cameras that make them effective for surveillance even in darkness.
Getting into drone surveillance is difficult because of how technically demanding it could be. A security agency would typically require a fleet of drones programmed with some level of autonomy. Sophisticated sensors, such as a thermal camera, would also require some technical skills to operate.
6. Mining and construction
We're lumping these two industries together since they use drones in similar ways. Mining and construction are both large-scale operations that could benefit from the perspective that drones can provide. At almost every stage of a project in mining and construction, drones can be used for better planning, improved safety, and more efficient operations.
In both mining and construction, creating a detailed map of the project site can greatly help during the planning phase. A drone equipped with a high-resolution camera or a LiDAR sensor can generate a high-resolution topographic model of the project site. The project can then use the model to plan for any necessary roads or excavation works. The mining industry greatly benefits from drone technology because their projects are typically located in areas where traversal by foot is both difficult and dangerous.
Drones are also used during operations for rapid monitoring, allowing management to see the status of projects even without being physically on the ground. Drones with mapping capabilities can be used for volumetric calculations of stockpiled materials, making inventory safer and more accurate. Finally, safety teams can do regular drone inspections to spot potential hazards that may not be so visible to people on the ground.
Both mining and construction are industries that find it difficult to deviate from the old-fashioned way of doing things. A proof of concept may be necessary to convince the management of firms in these industries that they stand to benefit from drone use.
7. Power line inspection
Power line inspection may be a niche application of drones, but it could be very lucrative if you can land this gig. Much like rooftop inspection, the old-fashioned way of inspecting power lines for signs of damage was both dangerous and time-consuming. Since power lines can stretch for miles, it can take several weeks to do a 100% inspection even for several teams of inspectors.
The same amount of work can be done by a drone in just a few hours or days. It's safer and ultimately cheaper for a utility company to use a drone since they won't be paying for a lot of manpower.
To be able to do a power line inspection, your drone must have a thermal camera. This is the fastest way to detect damages sections of a power line since these will be likely generating an unusual amount of heat. Since power lines are typically oriented along a narrow corridor, they can be inspected by simply flying along relatively straight flight paths.
However, doing a power line inspection isn't something a beginner drone pilot should be doing. Power lines are a very strong source of electromagnetic noise, which could interfere with the communication between your drone and the controller. If you fly too close to a power line or use a drone with no ferromagnetic shielding, then you can end up losing control over your drone. Crashing your drone when you're flying close to power lines cannot possibly be a good thing.
8. Industrial inspection
Industrial inspection is a catch-all term for the use of drones to inspect large-scale equipment and machinery. This could be a cell tower for a telecommunications company, the inside of a cooling tower of a power plant, or a pressure vessel of a manufacturing facility.
Before drones, doing an inspection at such a scale was either very dangerous and time-consuming or outright impossible.  Communication towers would have to be scaled for hours before any inspection can be done, while massive industrial equipment would require weeks of scaffolding work so that people can inspect every square inch of them. This, of course, means shutting down operations and absorbing the revenue loss.
Drones can simply fly up these structures and take videos systematically to make sure that nothing is missed. Depending on the scale of the equipment to be inspected, this could be finished in a few hours to a few days. The best thing about capturing photos and videos is that they can be revisited anytime, allowing for more detailed analysis. All this can be done without putting a single human life at risk and without mobilizing a large amount of equipment.
A drone pilot must be exceptionally skilled to offer such services. You will be flying very close to large equipment which will be quite costly to repair if they get damaged. Moreover, you will have to inspect hard-to-reach areas that will require you to fly your drone using FPV. Make sure that your drone has a very stable video transmission.
9. Precision agriculture
Agriculture and drone technologies are one of those unlikely pairings that surprisingly works. In particular, drones are used for a specific farm management tool called precision agriculture, which uses multispectral sensors as an indirect measurement of crop health.
Precision agriculture works a lot like drone mapping, except the sensors used are sensitive to non-visible light. These multispectral sensors can detect near-IR radiation among other frequencies, each data point of which is plotted according to their GPS location. The result is a map of geospatial data that farmers can use to allocate resources such as fertilizer and pesticides.
The multispectral sensor is the main hardware you'll need before you can offer this service.  The sensor itself is a substantial investment that could cost at least $1500. Thankfully, a multispectral sensor is quite small and can be retrofitted onto most drones.
Precision agriculture is still a new thing, and convincing farmers of its benefits can be difficult. The US, Canada, and Australia have been at the forefront of adopting this technology, while regions in greater Asia are significantly lagging. The service can also be quite expensive because of the significant investment it requires. If you want to offer precision agriculture surveys to farms around your neighborhood, then the best way to convince them might be to do a quick flight and show them a preview of what they stand to gain.
10. Drone delivery
This may be a peculiar thing to include in this list because drone delivery doesn't even exist yet. There are still a lot of regulatory and technological barriers that need to be overcome before drone delivery becomes a reality. Notable examples are the restriction against flying beyond visual line-of-sight and the fact that not many drones are designed to carry heavy payloads.
However, drone delivery is such an attractive prospect that large companies like Amazon and UPS are apparently actively exploring the idea. It's easy to see why – drone delivery can open the door to fast, automated, cheap, and reliable delivery alternatives. No longer do delivery trucks have to drive around cities at rates often limited by normal traffic.
Humanitarian organizations have also expressed a lot of interest in drone delivery, as it will allow them to deliver medical and essential supplies to hard-to-access areas.
Safety concerns still abound every time drone delivery is discussed. The recent Remote ID proposal of the FAA may be the first step to making drone delivery a reality, but it's only the first step in what will be a very long journey. However, the technology of drone delivery would certainly be revolutionary once it has matured. If you're counting on gaining the first-mover advantage, then drone delivery is something that you should be watching out for.
Before you start a drone business
Coming up with a business idea is one thing, but making sure that your drone is operating legally and sustainably is another. If you're just starting out, then here are the three most basic things you have to do before you start offering your services:
1. Register your drone
All drones that will be used commercially, regardless of size and weight, need to be registered with the FAA. This is a simple process that's done via the FAA DroneZone website. All you need to do is to provide a few personal details and pay the $5 registration fee. Your drone will then be assigned a unique serial number.
A secondary requirement of registration is that you need to mark your drone permanently and legibly with its serial number. This mark must be easily visible upon visual inspection just in case you get into a drone-related accident, and emergency responders spot your drone. You can do this with a permanent marker, a sticker, or by etching the serial number into the drone's body.
2. Get a Part 107 license
The 14 CFR Part 107 rules provide the legal framework that regulates commercial drone flight. Among its requirements is that commercial drone pilots secure the Part 107 remote pilot certificate before they can start doing any operations for profit. This involves passing a knowledge test, being physical and mentally fit to fly a drone, and going through a TSA security check. The process may seem intimidating, but hundreds of thousands of drone pilots have gone through it successfully.
Once you get your drone license, keep in mind that you'll need to follow the Part 107 rules every time you fly your drone commercially. These include not flying at night, over non-participating people, and away from controlled or restricted airspace, among others.
3. Get drone insurance
While getting drone insurance isn't a strict requirement for commercial drone pilots, it's something we strongly recommend. An insurance policy will protect you from unexpected financial obligations should you run into an accident that damages your drone, the property of others, or causes injury to another person. Much like how you would insure your assets, it simply makes sense to provide some financial safety net to your new business.
Final thoughts
Drone-based businesses have boomed in the last few years. Although the field has become more competitive, the diversification of drone-based services also means that there are more clients and industries that drone pilots can offer their services to. Yes, there are still seats on the bus for new commercial drone pilots and for those who would like to go into a new field.
Nowadays, the landscape of commercial drone services puts more premium on specialization. There are probably hundreds of thousands of drone photographers out there, but the number of drone surveyors and industrial inspectors is probably much smaller. How about getting ready for the inevitable rise of drone delivery? Fortune favors the brave, and what could be braver than investing in a field that doesn't exist yet?