Get your certificate.
Start a business.
Our best selling 'Part 107 Made Easy' course bundled with our 'Drone Business Made Easy' course.
Two awesome courses. Bundled for one low price.
Get access to our best selling 'Part 107 Made Easy' course and become a Commercial Drone Pilot.
Learn how to start a successful drone business with our 'Drone Business Made Easy' course.
20 hours of amazing videos to walk you through everything you need to become a proficient drone pilot AND business owner.
Get 4x the content from other schools for the same price.
Why Pilot Institute
Pass the Test the 1st Time - Guaranteed!
300+ Video Lectures
Lifetime Access
See Test-like Questions
Certificate of Completion
Mobile and Offline Access
Accurate Information
Study Groups & Support
Cheatsheet and Lesson Notes
Flashcard App
Exclusive
We are the only course to offer a flashcard app for iPhone and Android users – and best of all it's free for course subscribers.
There are 110 cards that will cement your knowledge in all test topics. You can also flag cards and come back to them. This will help you study on the go whenever you have a minute.
Enroll now and get the app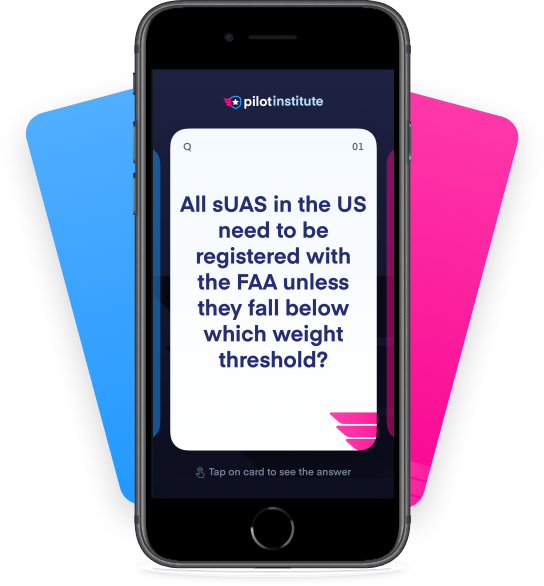 Thousands of Success Stories
Is yours next? See what our students have to say.
Greg is precise and steady with the lectures. He's easy to comprehend. Not too fast or slow. Just right for me. Just about everything one needs is provided in order to follow and understand. From the lecture notes and cheat sheets to the links to the FAA books and manuals.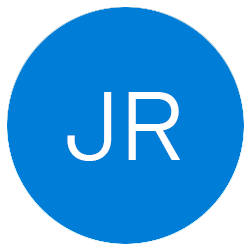 Jeff Roads
I'm loving this course. I take all types of online courses and I have to say that the instruction for each chapter is smooth, makes all necessary points, and the physical examples and diagrams really help the concepts sink in. I definitely feel as if I am learning the concepts very easily so far.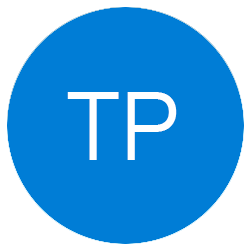 Terri Perry
As always PI delivered as advertised. The content was relevant and and useful. Anyone from any business background can benefit from this course. I manage a $20M PL in a different industry, and there were tips and tricks that will help me moving forward.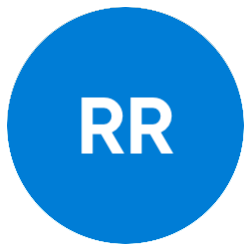 Raymund R
Let's meet your instructor
Taught by experts, focused on outcomes.
Greg Reverdiau
Join Over 250,000 Happy Pilots
FAQ
Have questions? Get the answers below. You can also contact us.
Description
Part 107 Made Easy
When you first come across Part 107 it probably seems like a foreign language to you. There are airspace classifications, NOTAM, regulations, and diagrams that you need to understand. We put this course together to make it all easy.
You won't feel overwhelmed – once you finish this course passing a test will never have been easier for you. Many people who take this course haven't taken an exam in 30 years or more.
This is not an overview course, this is a comprehensive class that encompasses everything you need to know to become a confident Remote Pilot.
We keep videos clear and concise and this course is mobile and user-friendly.
You will be able to spot the trick questions on the test and answer them right. You don't need any prior aviation experience.
This is the only resource that you will need to pass the test. Having everything in one structured place is efficient and it will take you less time to pass. If you need help, it's easy to get in contact with us.
This course includes over 15 hours of lessons, split between over 200 easy-to-follow videos organized in 10 chapters. The course covers all the subject areas highlighted by the FAA under 14 CFR Part 107.73:
(1)

Applicable regulations;

(2)

Airspace;

(3)

Aviation weather sources and effects of weather on small unmanned aircraft performance;

(4)

Small unmanned aircraft loading;

(5)

Emergency procedures;

(6)

Crew resource management;

(7)

Radio communication procedures;

(8)

Determining the performance of small unmanned aircraft;

(9)

Physiological effects of drugs and alcohol;

(10)

Aeronautical decision-making and judgment;

(11)

Airport operations;

(12)

Maintenance and preflight inspection procedures.
The course also contains 252 practice test questions spread over 20 quizzes (that's the entire FAA database of questions!). You will also be able to practice your knowledge using 3 FAA practice exams. Every chapter references a list of FAA documents that you can download for free online (links included).
Drone Business Made Easy
You love flying your drone and you think it would be great to take it to the next level by starting a drone business. But the idea might overwhelm you. Where do I start? How do I find customers? How much should I charge? Do I need a business plan? How much money will I make? This course will help you answer all these questions and many more.

Start a drone business on a solid foundation rather than on a whim. You will learn from someone who has created and managed successful businesses. In this course, you will:

learn how to successfully research potential drone business opportunities,
answer questions you should ask yourself before starting a drone business,
create a successful business plan,
learn the legalese involved in creating a business,
learn how to successfully market your business,
create important financial documents,
learn how to run the day-to-day operation of your business,
discover how to find customers and keep them,
complete assignments throughout the entire course so this is not passive learning.
This course is a realistic approach to building a drone business, we promise NOT to give you a rosy and unrealistic picture of the aviation industry in general. We will NOT make you a millionaire or promise that you will make $100, $200, $300 per hour flying your drone. We are NOT selling you a dream. This is designed to be a realistic drone business course.

Note that this course does NOT teach how to take better pictures, better videos, how to edit in Premiere, how to do roof inspections, etc… We assume you already have those skills if you are going to make money from it.
The Easiest Way to Pass the Exam and Start a Profitable Business
Some courses teach to the test. This leaves you with surface-level knowledge and it makes it harder to pass the test. We have a fresh approach. We also show you how to start a profitable business on a strong foundation.
Designed for visual, auditory, and reading learners.
Our course is built on strong foundations, not surface level knowledge.
Lifetime Access - Go at your own pace.
Become an FAA Certified Drone Pilot in no time and join the fast growing drone industry.
30-Day 100% Satisfaction Guarantee.
Taught by an experienced aviation professional