Drone delivery is one of the most exciting and potentially profitable applications of modern drone technology. Drones can deliver small parcels faster and more efficiently than any ground-based vehicle. Businesses will also benefit from reduced manpower costs and faster delivery times. It's a win-win for all parties, but only if it can be done safely.
Although there are still issues that need to be resolved before drone delivery can become a reality, there is already an existing legislative framework for the activity. What exactly does Part 107 say about drone delivery and how can businesses get certified under this set of rules?
What is Part 135?
14 CFR Part 135 is known as "Air Carrier and Operator Certification". Unlike Part 107, Part 135 was not created exclusively for drone flight. Instead, it is an already existing set of rules that govern interstate or intrastate air delivery of mail or any other goods.
According to the FAA, the Part 135 certification process will be modified to accommodate drone delivery by implementing exceptions to rules that do not apply to drones. The FAA website only cites the requirement to have a manual on board as an example, but we imagine there are several others.
Those who wish to become certified under Part 135 will need to comply with a long list of requirements. The list includes aircraft certification, maintenance standards, operations manuals, the establishment of training programs, an Economic Authority from the Department of Transportation, and insurance.
Types of Part 135 certificates
The FAA grants four types of certifications under Part 135. The major difference between these certificates is the scope of the authorization granted to the certificate holder.
135 Single Pilot
A single-pilot certificate is granted for Part 135 operations that are to be done using only one pilot. Under this certification, the specific pilot has to be listed by name and certificate number.
135 Single Pilot in Command
A Single Pilot in Command (PIC) certification extends the authority to one PIC and a maximum of three Second in Command (SIC) pilots. Again, all the pilots authorized under the certification must be identified by name and registration number. A Single PIC certificate may have other restrictions relating to aircraft size and scope of operations.
135 Basic
A Basic 135 certificate is granted for operations that are limited in size or scope. The certificate allows a maximum of five pilots, including both PIC and SIC roles. So far, the FAA has not granted a 135 Basic certification for drone delivery.
Standard Part 135
The Standard Part 135 certificate is most coveted as it places no restrictions on the size and scope of operations. However, this certificate has the highest number of documentary requirements including training programs, operations and maintenance manuals, and required management positions. Businesses are allowed to maintain a single Standard Part 135 certificate for each type of operation they wish to conduct.
The Part 135 certification process
Since Part 135 has long been established for cargo delivery, the FAA already has a comprehensive certification process. However, we do not yet know at this point how the process will be modified to adapt to the needs of drone delivery.
Just for our readers' benefit, the standard certification process for Part 135 has five steps:
Pre-application
Formal application
Design assessment
Performance assessment
Administrative functions
The certification process is designed to ensure that the applicant has the capabilities to conduct cargo delivery operations according to the FAA's standards of safety. This includes providing company manuals, training plans, documents for purchase or lease of aircraft, and other proposed operational parameters.
There are no publicly available guidelines on which of these requirements apply to drone operators. All we know so far is that Part 135 certification allows a drone operator to fly beyond the limits of visual line of sight.
Which companies have been certified under Part 135?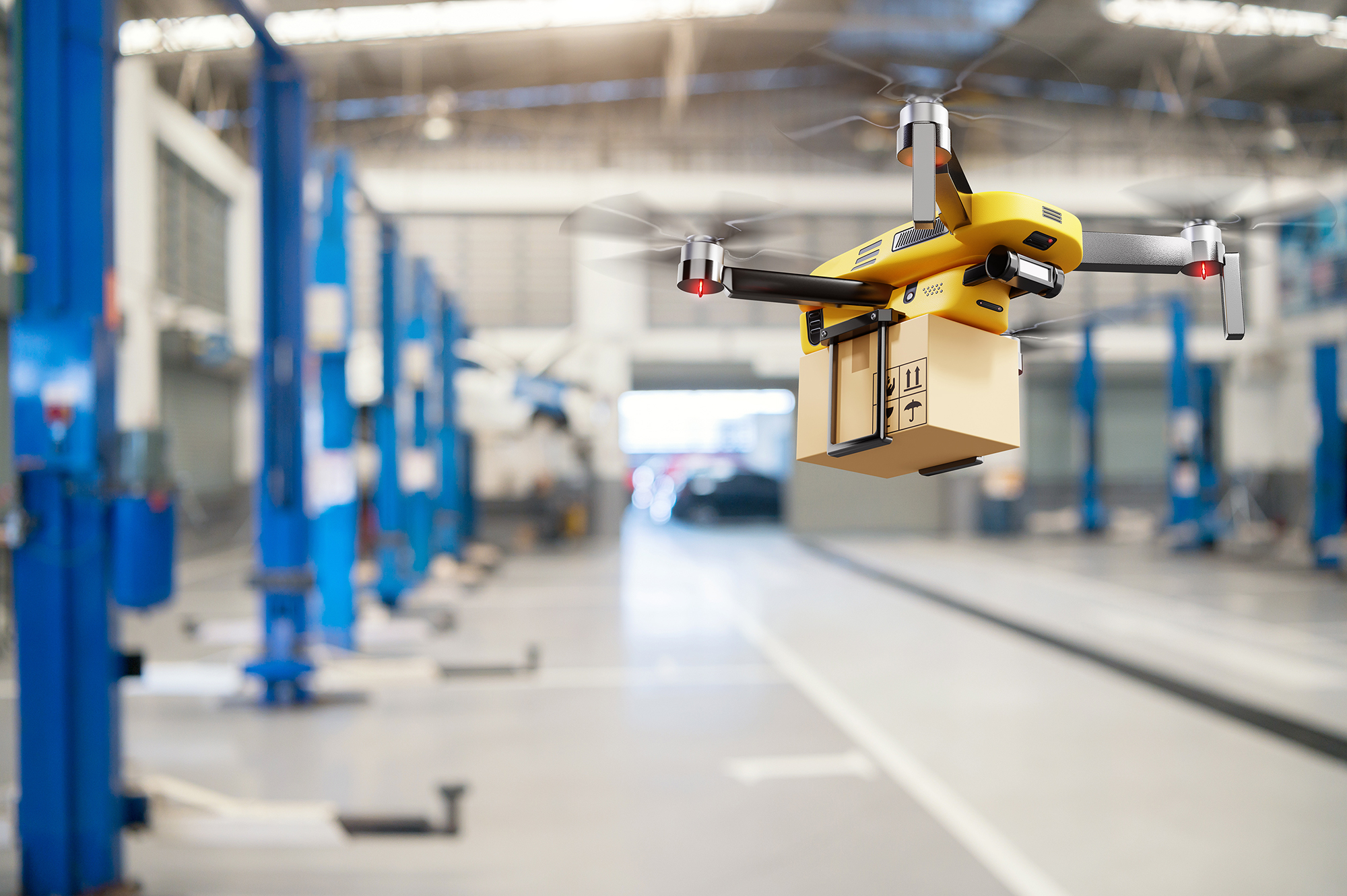 According to the FAA, only two companies have been certified under Part 135 so far to conduct drone deliveries – Wing Aviation LLC and UPS Flight Forward Inc. More recent news has indicated that Amazon Prime Air has become the third company to be granted a Part 135 certificate for drone delivery. There are currently six or seven more applications that are being processed.
Google-affiliated Wing Aviation holds the distinction of being the first business to be granted this type of Part 135 certification. They were initially granted a Single Pilot certificate but have since been upgraded to a Standard Part 135 certificate. Wing Aviation has participated in the Integration Pilot Program (IPP) where it delivered food and medicine via drones in a small area in Christiansburg, VA.
UPS has also been granted a Standard Part 135 certification, thanks in great part to their participation in the IPP. According to a press release by UPS, their airline expertise has been instrumental in their certification as it helped them prepare documentary requirements such as manuals and training programs. Unlike the initial Single Pilot certificate granted to Wing Aviation, the certificate that UPS received allowed them to operate in a manner that is more robust and scalable.
Amazon Prime Air received their Part 135 certification in late 2020. Strangely enough, there has been no mention of the type of Part 135 certificate that has been granted to Amazon. Given the target scope of operations of a company this big, there's a good chance that they have received (or applied for, at least) a Standard Part 135 certificate.
Other companies like DHL, FedEx, and Boeing have been heavily invested in drone delivery technology through the years. It's a safe assumption that these companies will similarly try to secure a Part 135 certification at some point.
Drone delivery during the pandemic
In early 2020, North Carolina-based Novant Health created a partnership with Zipline to deliver critical medical supplies using fully autonomous fixed wing drones. Instead of a Part 135 certification, Novant was instead granted a Part 107 waiver to allow for drone flight beyond visual line of sight and within controlled airspace.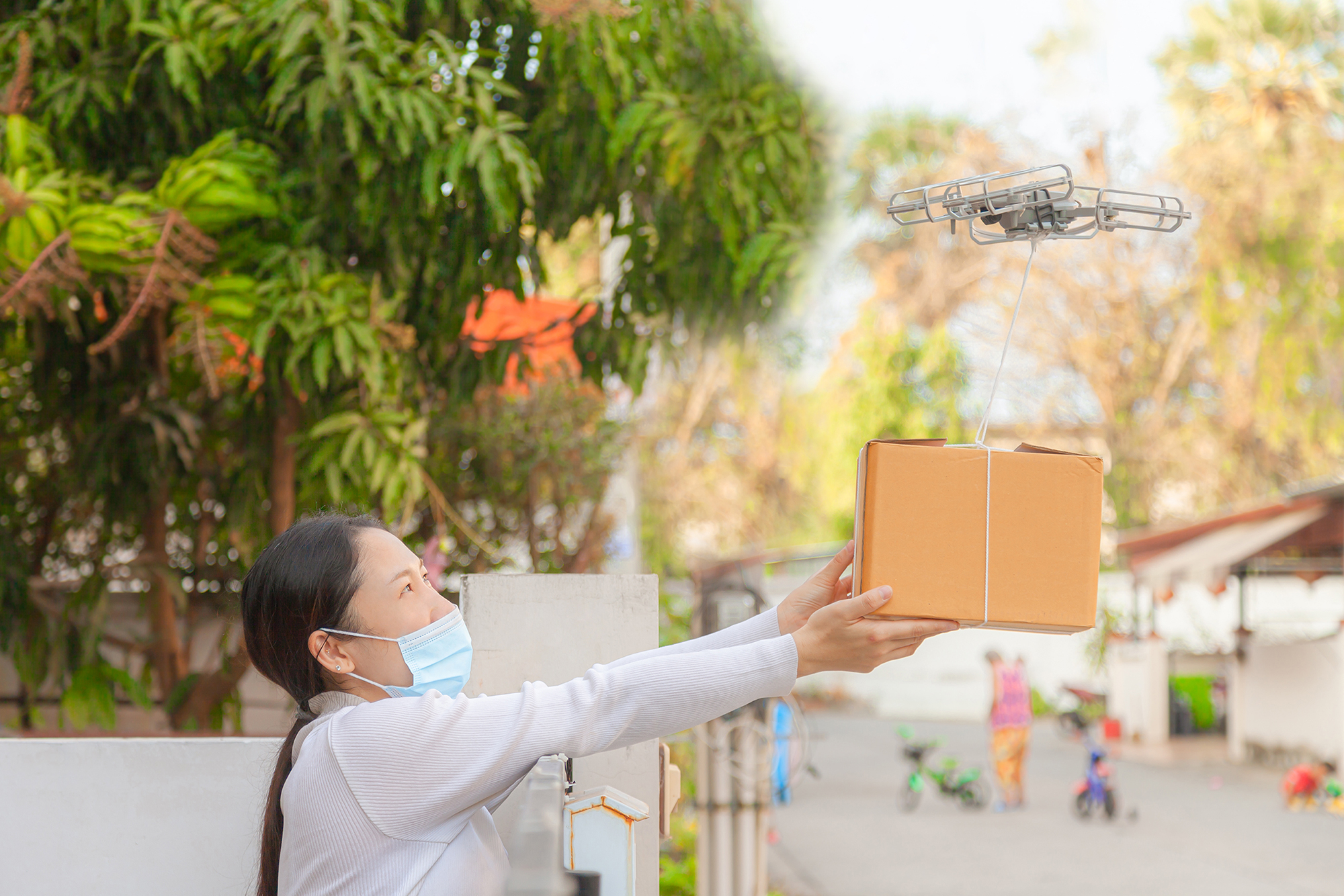 This was a special case because drone deliveries were done only along one pre-established flight route from the logistics center of Novant to the Hunterstville Medical Center. The humanitarian purpose of the operations was likely taken into consideration during waiver processing.
The Zipline drones were able to carry up to four pounds of cargo and maintain speeds of up to 80 miles an hour. The pre-determined flight path spanned close to 30 miles, much farther than any other drone delivery tests done by other companies. The drones do not land when they arrive at the destination. Instead, parcels are dropped by parachute.
This particular example highlights the potential of drone delivery. Zipline, despite not being a household name, has been in the drone delivery business for a long time. They have provided delivery of medical supplies to remote areas mostly in developing countries like Rwanda, Tanzania, India, and the Philippines.
Ironically enough, the drone delivery service provided by Zipline has become the best showcase of the benefits of drone delivery – more than the technical demonstrations done by Part 135-certified companies. Other businesses around the world are also at the forefront of drone delivery technology such as Aerodyne, Cyberhawk, and Terra Drone.
Final thoughts
Drone delivery is a relatively young branch of professional drone services that are still struggling to find its footing. Although the technology still needs further development, it's good that there is already an existing regulatory framework that can be modified for use in drone delivery.
As the pandemic has shown, there are certainly great benefits that can be reaped if drone delivery becomes common practice. However, we also recognize the inherent hazards of allowing autonomous drone flight beyond an operator's visual line of sight. Just like you, we are hopeful to one day receive a same-day parcel delivery from a drone.