The United States is home to some of the best flight training facilities in the world. Understandably, many flight training candidates from around the world choose to complete their flight training in the United States, and some non-US citizens that reside in the U.S. want to learn to fly as well. In addition, several Federal Aviation Administration (FAA) certified facilities around the world provide training toward FAA licenses.
With increasing security measures in the United States, many non-US citizens are unsure if they will even be allowed to pursue their dream of flying in the United States. Luckily, it is indeed possible!
As a non-US citizen, you may undergo flight training in the United States – but you require prior approval from the Transportation Security Agency (TSA).
Training is allowed under Title 49 of the Code of Federal Regulations (49 CFR), Part 1552.
The Alien Flight Student Program (AFSP)
The Alien Flight Student Program (AFSP), operated by the TSA, was created to ensure that individuals seeking flight training at FAA-approved flight schools do not pose a security risk.
To undergo flight training at an FAA-approved flight school, you will have to register at "flightschoolcandidates.gov", which is the official website for the AFSP. Once you have registered and applied, the TSA will review your application and grant (or deny) you permission to initiate your training.
You must apply to the AFSP before initiating flight training if:
You are an alien (non-US citizen) and:
You plan on undergoing flight training inside or outside the United States for a U.S. airman certificate under 14 CFR. This applies to flight training toward a recreational, sport, or private pilot certificate, multi-engine or instrument rating, or any initial U.S. airman certificate issued by FAA.
If you intend to undergo training in an aircraft exceeding 12,500 pounds, then the flight school must take additional steps:
The flight school must notify the TSA that you have requested the training.
You will need to submit additional information, such as birth and citizenship history and identification in the form of passport and visa information.
You are exempt from the AFSP if:
You plan on only undergoing recurrent training, such as a flight review, instrument proficiency check, or any training listed under 14 CFR 61.31 (Type rating requirements, additional training, and authorization requirements).
Your training only concerns airships, balloons, and gliders, which are exempt from the TSA security check.
You plan on only receiving ground training (sometimes referred to as "ground school").
You plan on only undertaking a "discovery flight", often referred to as an "introduction flight."
The Department of Defense (DoD) or United States Coast Guard (or a contractor on their behalf) is providing your training.
You have been endorsed by the United States Department of Defense (DoD).
Visa Requirements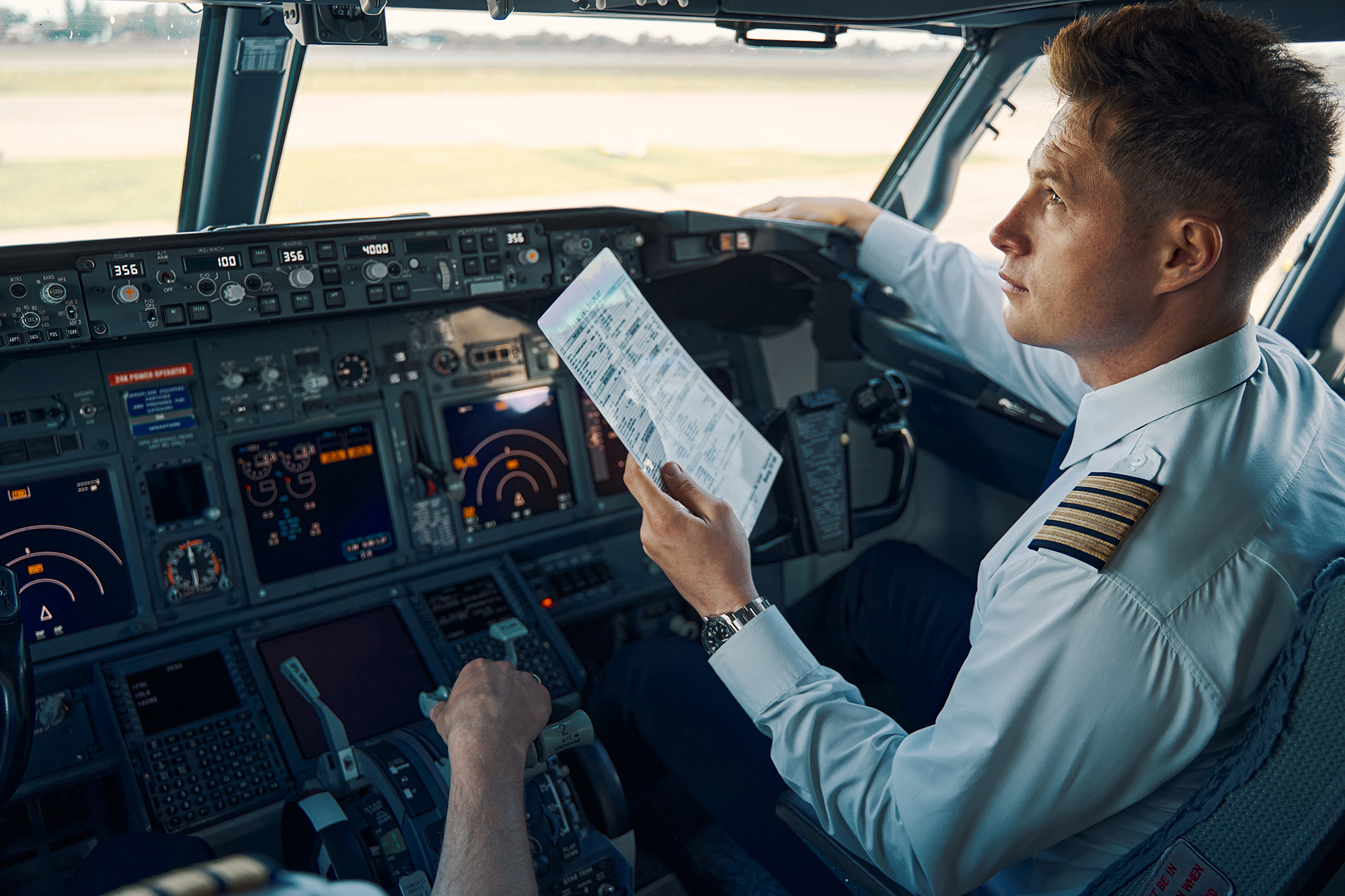 To undergo training in the United States, you will need to satisfy specific visa requirements that are separate from the TSA AFSP requirements.
According to the United States Immigration and Naturalization Service (INS), any alien (i.e., non-US citizen) who enters the United States on a B-1 or B-2 (visitor's) visa cannot undergo flight training (8 CFR 214.2(b)(7)).
To undergo flight training, you require either an F-1 or M-1 nonimmigrant visa and cannot enroll in a flight training course until your F-1 or M-1 nonimmigrant visa application is approved.
If you are already in the United States on a B-1 or B-2 visa and would like to undergo flight training, you must either leave the country and seek readmission on an F-1 or M-1 nonimmigrant visa or apply for and obtain a change of status (8 CFR 248).
Remember that undergoing flight training with an incorrect visa is a violation of your immigration status and could result in your arrest and deportation.
It is recommended that you contact the flight school that you would like to undergo training at in order to receive more detailed information regarding the application process – they will likely be able to assist with your application.
What If I Already Have an ICAO License?
If you already have an ICAO (International Civil Aviation Organization) license, you can obtain a U.S. (FAA) Private Pilot Certificate without undergoing any additional testing. The Airman Certification Branch of the FAA will verify the validity and currency of the foreign license with the applicable National Aviation Authority (more commonly referred to as a Civil Aviation Authority). Verification takes approximately 45 to 90 days to complete.
You can only directly convert your ICAO license to a Private Pilot License without additional testing. For example, your ICAO Commercial Pilot License can only be directly converted to an FAA Private Pilot License.
Commercial or ATP license conversions have significantly more requirements.
You can find more information on the conversion process on the FAA's website at "faa.gov".
Application Categories
There are four categories that apply to the Alien Flight Student Program (AFSP).
Category 4
Your application will be in category 4 if you intend on undergoing recurrent training in an aircraft with a Maximum Takeoff Weight (MTOW) of more than 12,500 pounds. In addition, you must be current and qualified on the aircraft you intend to fly.
Category 3
If you intend on undergoing training in an aircraft with a Maximum Takeoff Weight (MTOW) of 12,500 pounds or less, your application will be in category 3.
The following training events fall under category 3:
An initial certificate, including a private, recreational, or sport pilot certificate. If the private or commercial license you intend to obtain is your first FAA license, it is considered an initial airman's certificate.
An Instrument Rating (I.R.)
A Multi-Engine Rating (MEL)
If you intend to undergo more than one of these training events, you will require separate training requests. For example, a Private Pilot Certificate with an Instrument Rating will require two training requests.
Category 2
Category 2 applies to candidates who intend to undergo training regarding an aircraft with a Maximum Takeoff Weight (MTOW) of greater than 12,500 pounds.
In addition, you must be employed by a foreign air carrier that operates under 14 CFR part 1546 (foreign air carrier security) or hold an FAA or U.S. military agency recognized airman's certificate, with a type rating for a multi-engine aircraft with an MTOW of 12,500 pounds or more.
Category 1
Category 1 applies to candidates who intend to undergo training regarding an aircraft with an MTOW of greater than 12,500 pounds but do not apply to category 2.
Processing Fees
Category 1, 2, and 3 applications each carry a processing fee of $130. Category 4 applications are $70.
A Step-By-Step Guide to Obtaining Your Pilot Certificate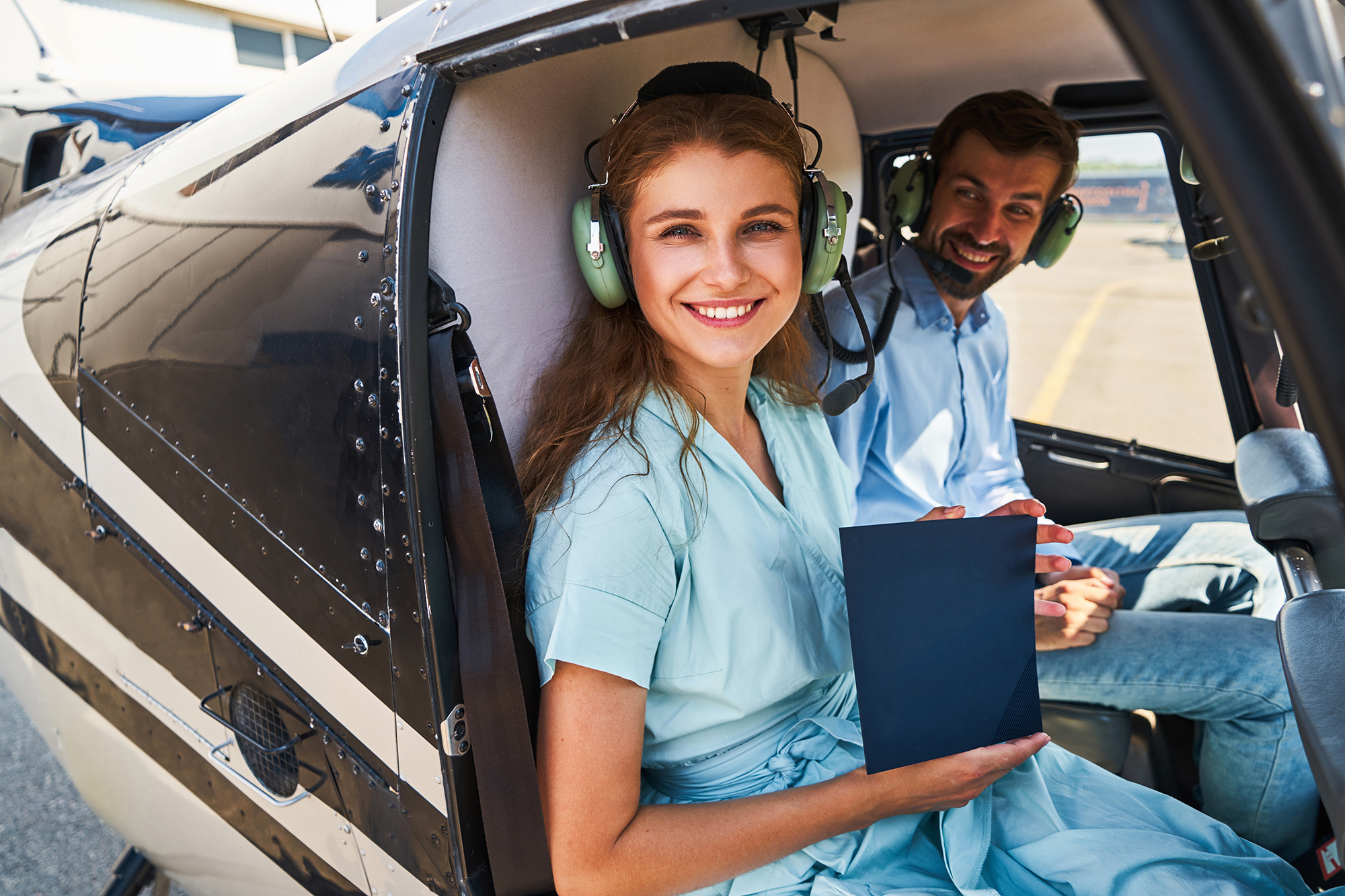 There is a lot of information concerning how to obtain your pilot certificate if you are a non-US citizen, and it can quickly become confusing. Below, we'll lay out the steps needed to ensure you can begin your training towards an FAA certificate or rating.
Step 1 – Check Your Visa
Before any of your training can even commence, you will need a visa that will allow you to undergo flight training in the United States. If you are a Lawful Permanent Resident (LPR) of the United States, you do not require a visa.
Contact the flight school you intend to undergo training at or the Department of Homeland Security if you are unsure about the visa requirements for flight training.
Step 2 – Notify Your Flight School
Notifying the flight school that you intend to undergo flight training with them is crucial, as the flight school will have to register with the TSA (if it has not done so already), and they will have to complete paperwork on their side regarding your application.
Step 3 – Register at the TSA's AFSP Website
Visit the Flight Training Security Program website and create an account. You will receive a user I.D. immediately after registering, and a password will be sent via email.
If you already have an account from the Flight Training Candidate Checks Program (FTCCP), you do not need to create another one.
After creating an account, you can continue the application process. Once you have completed the application, your training request status will be available on the AFSP candidate home page.
You can only cancel a training request if it is in "draft" status.
Step 4 – Wait for Your Flight School
Your flight school must acknowledge the training request before your application is sent to the TSA. Your flight school will receive an email prompting them to confirm the training request.
Step 5 – Pay the Processing Fee
After your flight school confirms your training request, you will receive an email asking you to pay the processing fee via the AFSP website. The processing fee is non-refundable, meaning you will not receive a refund of the processing fee if your application is denied.
Step 6 – Receive Preliminary Approval
Once the TSA has received the payment, they will notify you and your flight school of your "Preliminary Approval". This preliminary approval only confirms that the TSA has successfully received your application and processing fee – this does not grant you permission to receive training.
The preliminary approval confirmation should not take more than seven business days. Contact the TSA help desk at "[email protected]" if you have not received preliminary approval within seven days.
Step 7 – Submit Fingerprints
The next step after receiving preliminary approval is submitting your fingerprints. Do not submit fingerprints before receiving an email with the subject "Fingerprint Instructions".
You do not have to resubmit your fingerprints if you have submitted your fingerprints for a previous AFSP training request.
At an international or domestic fingerprinting location, your fingerprints will be collected by or under the supervision of one of the following:
An entity approved by the Federal Bureau of Investigation (FBI) or the Transportation Security Administration (TSA), including airports that possess appropriate fingerprint collection equipment and personnel certified to capture fingerprints such as NFCC Certified Fingerprint Technicians.
A State, Federal, or Local Law Enforcement Agency of the United States.
You can find a local or international Fingerprint Collection Agency at "secure.natacs.aero/afsp/registration/index.asp".
You will have to bring a copy of the "Fingerprint Instructions" email and your passport, residential alien card, or U.S. driver's license.
Step 8 – Start Your Flight Training!
Once you have received approval to begin your training, you have 180 days to commence and 365 days to complete the approved training. Both of these periods start on the day you receive approval.
You will also have to take a photo when you arrive at your flight school, and they will upload this photo to the AFSP website.
The amount of time the processing of your application takes depends on many factors. You can expect category 1 applications to take approximately 30 calendar days, and category 2 applications will take around 5 business days.
Conclusion
Being approved by the TSA to undergo training may seem cumbersome, but it is a vital security check that keeps our skies safe. Choosing a flight school with prior experience in training international students will benefit you greatly during this process.