It has been a very active season for recreational drone pilots. Just recently, the FAA launched the TRUST test that drone pilots need to complete before they can fly recreationally. Those who wish to take the TRUST test can do so right here at Pilot Institute.
The TRUST test is only one of the provisions listed under Section 44809 or the "Exception for the limited recreational operations of unmanned aircraft". Related to the same law, the FAA recently released Advisory Circular 91.57C. What do recreational drone pilots need to know about this document?
What is Advisory Circular 91.57C?
Advisory Circular 91.57C is available on the FAA website only as a draft as of the time of writing. This means that anything written in the AC is not yet final and is now open to the public for comments. The deadline for comments is on August 9, 2021.
The AC provides guidelines for pilots flying under Section 44809. Some of these have already been covered by the previous AC (Advisory Circular 91.57B). However, the latest version of the AC introduces new recommendations for CBOs requesting FAA recognition and for entities who wish to establish fixed sites for recreational flight. AC 91.57C is a massive expansion of the previous Advisory Circular and should be read by all recreational drone pilots.
The role of Community Based Organizations
The concept of Community-Based Organizations or CBOs is not new or unique to drone flight. Long before drones were popular, there were already several well-established clubs of people who flew model airplanes for fun. Among the most popular ones are the Academy of Model Aeronautics (AMA) and the FliteTest Community Association.
Even before Section 44809 became law, CBOs have provided a venue for recreational drone pilots to learn about the finer points of aviation, connect with a community of experts, and fly in FAA-sanctioned flight areas. Section 44809 seeks to formalize the standards of CBO recognition through a set of qualifications.
Now, here is the disappointing part of this discussion – as of the moment, the FAA has not yet released any standards for CBO recognition for drone flight. Thus, there are no officially recognized CBOs under Section 44809. This seems like a wasted opportunity given how CBOs can augment the safety and education efforts of the FAA.
What the new AC says about CBOs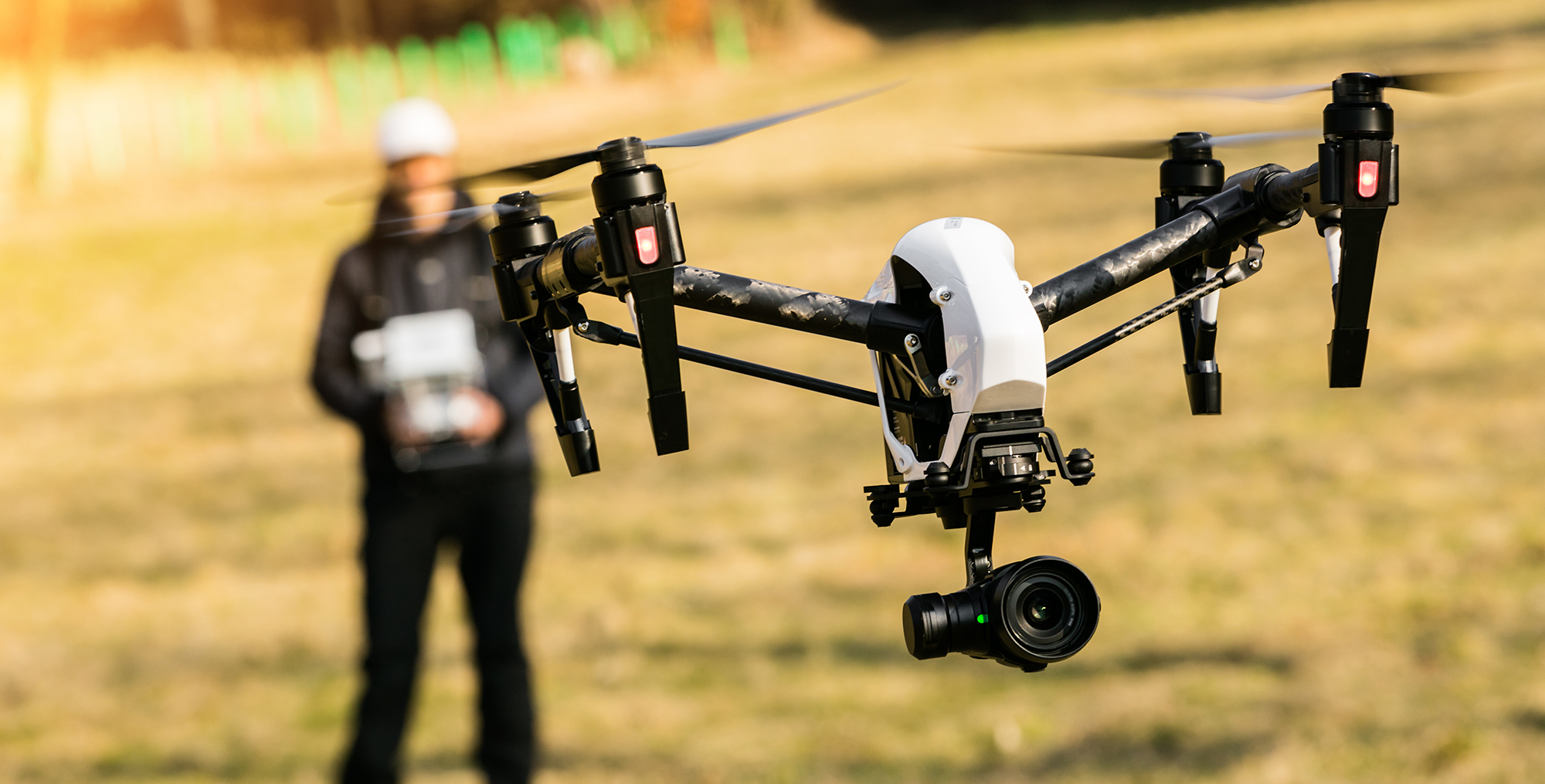 While the AC still does not set concrete standards on the recognition of CBOs, it does have a section called "Recommended Safety Procedures" for CBOs. This implies that the FAA strongly suggests that a CBO have at least these items in their safety guidelines if they wish to be recognized. These are the items listed under this section of the AC:
Adequate protections and mitigations to prevent the UAS from causing harm to any person
The FAA recommends that CBOs come up with guidelines to mitigate the risk of drone flight to people who are not participating directly in the activity. This can include restricting flight over people, restricting bystander access to established flight areas, or implementing a buffer between a pre-planned flight path and the location of the people on the ground.
Prohibition on modifying UAS and the carriage of hazardous materials or weapons
There are already laws that prohibit the installation of dangerous weapons on drones. They should also not be used to lift or transport any hazardous material.
Prohibition on engaging in careless or reckless behavior
CBOs are encouraged to educate their members about the signs of reckless behavior and how they can be avoided. The five hazardous attitudes as described in the Pilot's Handbook or Aeronautical Knowledge can be used as a guide for crafting specific rules.
Preflight safety
CBOs should encourage their members to do preflight safety checks. Possible screening methods include hazard identification, flight planning, and scanning the flight area for people and other aircraft. The use of a Preflight Assessment and Inspection Checklist is also recommended.
In-flight safety
Members of CBOs should watch out for performance and safety parameters over the course of drone flight. These include the strength of control links, remaining battery power, and weather conditions. CBOs should also encourage members to become familiar with the automated safety features of their drones, particularly those that are related to return to home functions.
Post-flight safety
After drone flight has been completed, CBO members are enjoined to go through a post-flight review of their operations. If there were any unplanned events during the flight, these can be analyzed for lessons that can help improve the overall safety of the next drone flight missions.
Other safety procedures in the new AC
Aside from guidelines that are strongly recommended for CBOs, AC 91.57C also includes recommended procedures for recreational drone pilots in several different scenarios. Again, these guidelines are recommended but not necessarily required. However, we do not know how this language may change in the final copy of the AC, so we might as well look at these guidelines now.
FPV procedures
When flying using FPV goggles, the requirements for visual line of sight can no longer be satisfied as far as the drone pilot is concerned. To comply with VLOS rules, the drone pilots must have a visual observer to keep watch over the drone.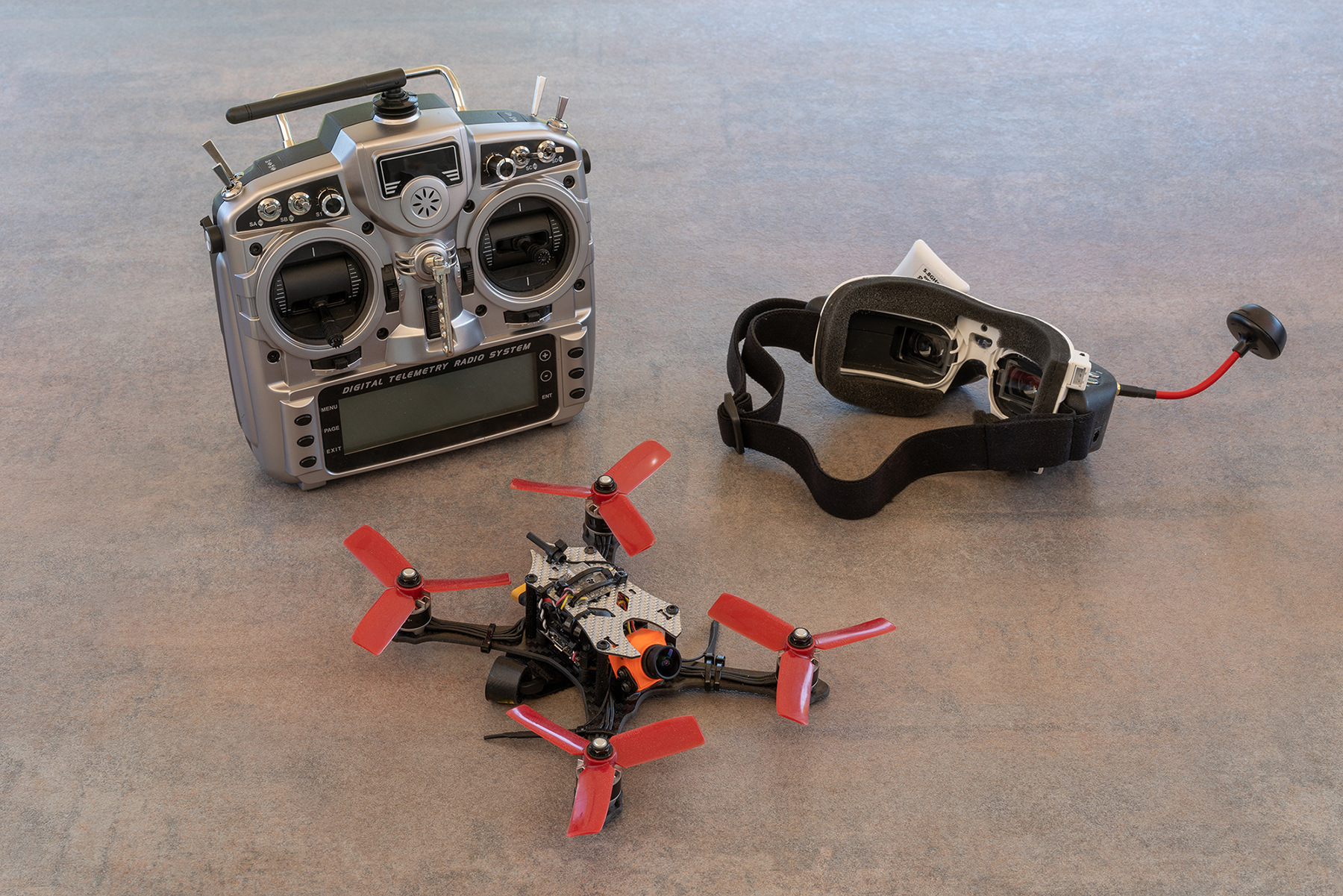 The AC states that the visual observer must be co-located with the drone pilot and must be able to directly communicate without the use of any device. This eliminates the possibility of the visual observer being remotely located from the drone pilot in an effort to increase the range of VLOS.
Another restriction is that the drone pilot must be able to see the drone immediately once they have removed the FPV device. This is consistent with the requirement for the visual observer to be co-located with the pilot.
These rules on FPV drone flight are not new – they are practically the same restrictions found in Part 107. The rule on maintaining VLOS or having a visual observer is actually already included in the basic restrictions of Section 44809. However, the new AC provides more detailed guidance on how FPV flight can be more safely done. The AC also emphasizes the importance of having a pre-established communications procedure between the drone pilot and the visual observer.
Flying at night guidelines
Unlike Part 107 pilots, there has never been any rule that prohibits recreational drone flight during the night. Night flight is still allowed under Section 44809, but the new AC provides additional guidance.
The FAA recommends the CBOs require the use of lights that are visible at least 3 statute miles away for drones that fly at night. However, CBO members may be allowed to fly without drone lighting if the area has enough illumination to establish constant visual contact with the drone, as well as to identify any hazards on the ground or in the air.
Drone maintenance and inspection
The AC provides guidelines on how CBOs can help their members make sure that their drones are in acceptable conditions whenever they decide to fly. The guidelines written on the AC are quite basic such as doing routine checks and ensuring that firmware is upgraded to the latest versions.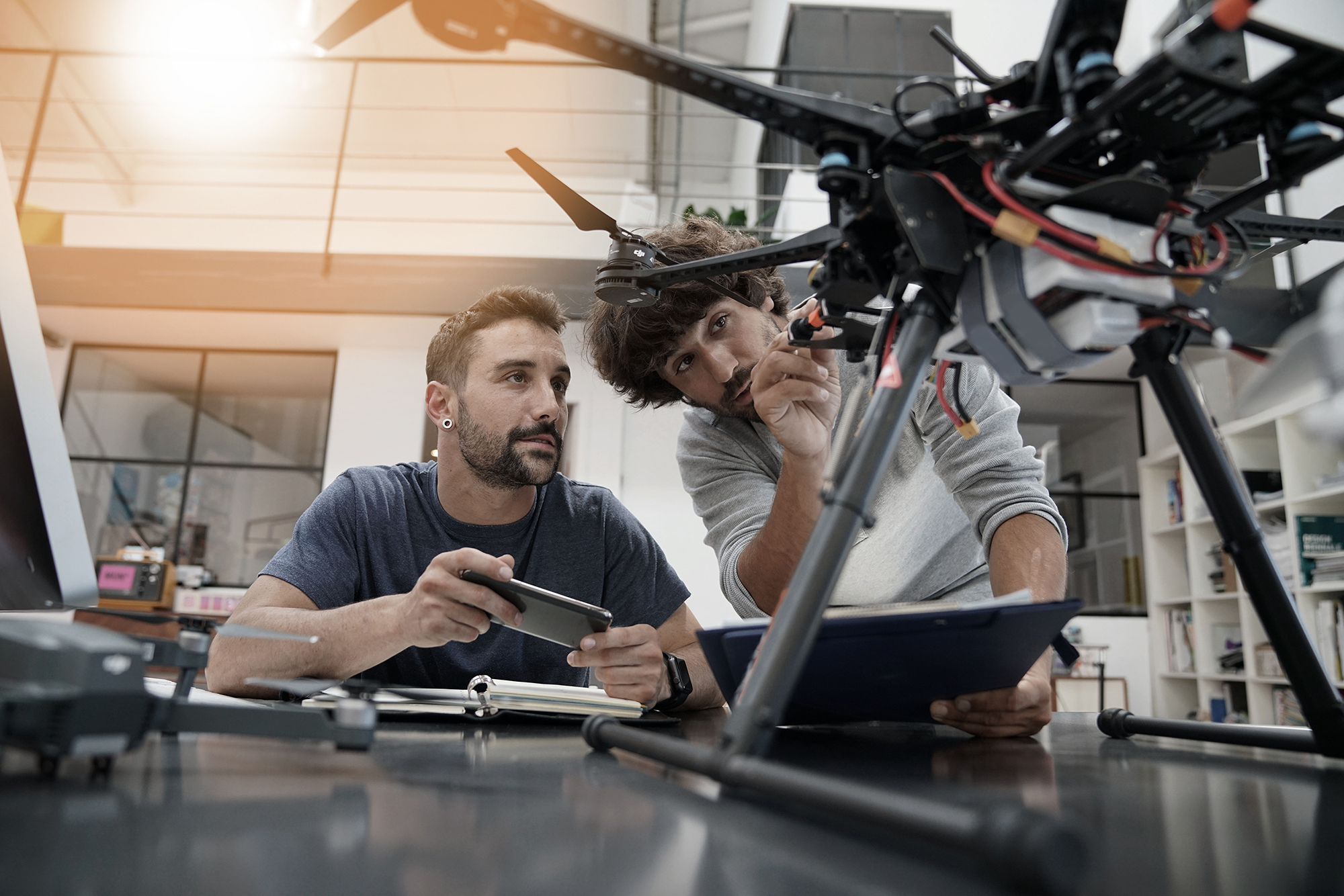 Notable is the suggestion of the FAA for CBOs to craft safety guidelines that build on those recommended by the manufacturer, rather than just replacing them completely. This gives CBOs some leeway on crafting their own maintenance and inspection standards but requires that they still be grounded on the ones set by the drone manufacturer.
Medical conditions
CBOs are encouraged to create minimum health standards before their members can be cleared for drone flight. These standards can also apply to visual observers or any other crew member. The FAA recommends the use of the IMSAFE checklist for a quick health assessment.
As expected, people who are under the influence of drugs or alcohol are prohibited from flying drones.
Safety reporting
The FAA recommends that CBOs implement safety reporting standards for their members. Not only will this encourage a culture of safety but analyzing accidents can help CBOs improve their safety standards and identify previously unknown hazards. The FAA has provided a list of qualifiers for events that warrant reporting, as well as the parameters that each event report should include. Again, these criteria are recommendations and not requirements.
Emergency procedures
The FAA recommends that CBOs craft guidelines for drone pilots in case of in-flight emergencies. According to the AC, conducting a hazard identification or risk assessment can be helpful but is not necessary. CBOs may use the recommended methods for assessing hazards and planning emergency procedures as outline in Part 107.
This section of the AC merely expands on the guidelines of Section 44809. Quite noticeable is the fact that many recommendations are vague and lack any comprehensive definition. However, as the AC repeatedly states, the guidelines mentioned here are only recommendations for CBOs to help them come up with their own safety standards.
Information for CBOs who wish to establish fixed flying sites
Another privilege granted to CBOs is that they can develop and operate "fixed sites" or "fixed flying sites". Within these fixed sites, drone flight restrictions can be more relaxed. Some benefits of flying on fixed sites may include flying above 400 feet AGL or flying drones that weigh more than 55 pounds. However, it is also possible for a CBO to exist without a fixed site – it is not a requirement for the CBO recognition process.
CBOs who wish to apply for fixed sites can do so via the FAA Drone Zone website. Each application should include information on the boundaries of the site, the maximum altitude requested, hours of operation, and a description of the operations that will take place in the proposed fixed site. If there are any unusual operations in the proposal, they must come with appropriate safety guidelines to mitigate any unique risks.
Sanctioned events in controlled airspace
Recreational drone flight events, such as races and exhibitions, that take place in Class B, C, D, or E airspace must be sanctioned by the FAA. These events must comply with Section 44809 restrictions and the safety guidelines of a CBO. There should also be measures in place to ensure the safety of any bystanders, as well as a list of people identified to make sure that these measures are being implemented.
Any person or organization who seeks approval for such an event can apply through the FAA Drone Zone website. The date and duration of the event must be clearly stated in the application. The FAA recommends planning for a lead time of at least 90 days for the approval of the event.
Is CBO membership a requirement for recreational drone flight?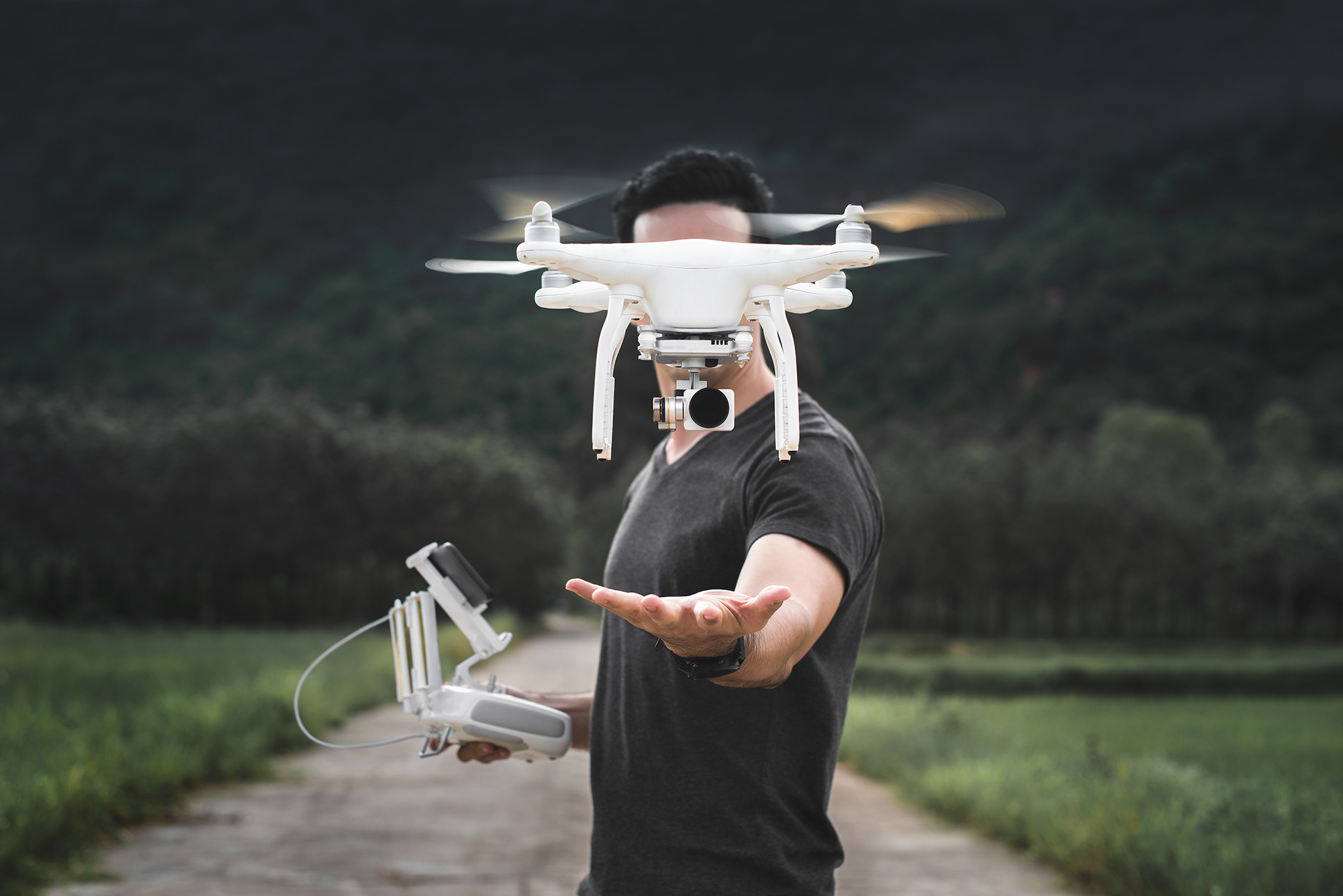 According to Section 44809, a recreational drone pilot must be able to identify which CBO's safety guidelines they are operating under should they be asked by an FAA representative or law enforcement officer. However, there is no need for any pilot to be a member of the CBO they are using as a basis for their safety guidelines. This only means that recreational drone pilots will not be forced to be a member of any CBO or to pay their membership dues.
How to send your comments about AC 91.57C
As of writing, Advisory Circular 91.57C is still in "draft" status. The FAA encourages the public to make comments on the AC. If you wish to do so, make sure to use the comment grid format that the FAA has already provided. All comments must be e-mailed to Emily Rogers ([email protected]). The deadline for comments will be on August 9, 2021.
Technically, most of the additions introduced in AC 91.57C are not laws. They are merely guidelines that CBOs may or may not choose to adopt. However, these recommendations will likely become the foundation of safety standards of CBOs as they work towards being recognized by the FAA. If there are any recommendations in AC 91.57C that you do not agree with, the time to speak up is now.
Final thoughts
It's quite disappointing that Advisory Circular 91.57C was released without fanfare. Considering how it can affect recreational drone flight, this draft document should be promoted and discussed more than it is currently.
AC 91.57C reinforces just how huge a role CBOs will play in the future of recreational drone flight. When they become recognized, CBOs will become partners of the FAA in ensuring that safety standards are implemented at the scope and level that they are needed.
We encourage all drone pilots who fly for fun (basically ALL drone pilots) to review the document and send in their comments. The FAA is actively asking for feedback so this is a great opportunity for them to hear from the community.