The geofencing feature that comes with all modern DJI drones is certainly one of the more controversial parts of flying a DJI drone. Although this is a safety measure, it also means having to take extra steps before you can fly in areas that require authorization.
The unlocking procedure for DJI drones has recently changed, so we have come up with this updated guide. We will also discuss briefly the difference between the approvals granted by DJI, and those granted by the FAA.
DJI Fly Safe – how it works
The geo-fencing restrictions of DJI have now been rebranded under the DJI Fly Safe program. The DJI Fly Safe website summarizes how the system works, the different types of GEO Zones, and the relevant policies and regulations that serve as the basis for the system. Unlock requests are also done through this website.
The 2.0 version of the Geospatial Environment Online (GEO) references the Obstacle Limitation Surface section of ICAO ANNEX 14. This is an international standard that classifies airports into one of three risk categories – low, medium, or high. This risk categorization determines the size and shape of the GEO Zone surrounding each airport.
GEO 2.0 also makes flight restrictions more precise in Restricted Areas. It is decidedly less prohibitive compared to previous iterations of the system.
Much like the old system, GEO Zones are classified into four types:
Restricted Zones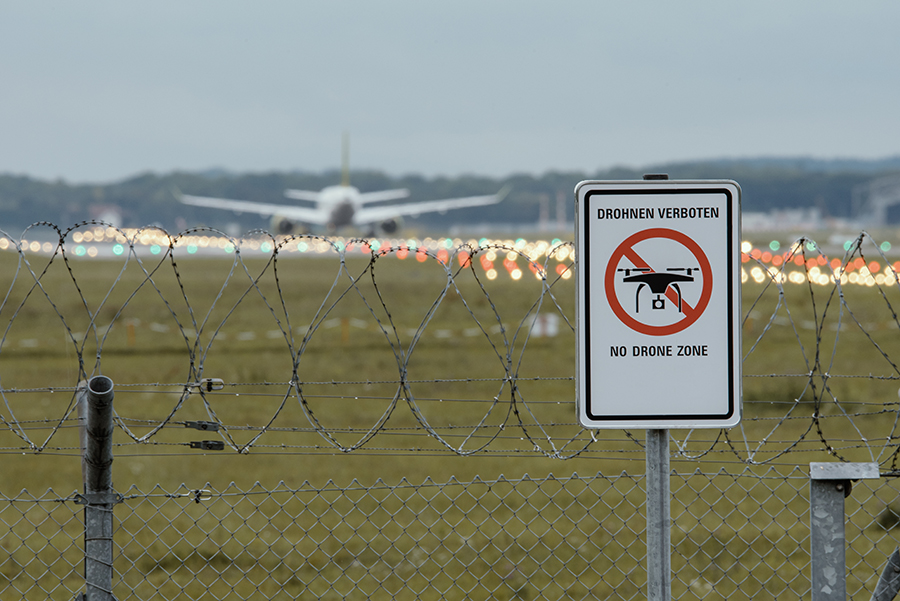 These are zones where no drone flight whatsoever is permitted. These typically cover airport runways but can also apply to correctional facilities and other critical infrastructure. It is still possible to fly a DJI drone, but you will need to present written approval from the proper authority.
Altitude Zones
These pertain to areas that have altitude restrictions. Part one of an altitude zone is a 60-meter height-restricted area that extends 3.6 kilometers from a Restricted Zone. Outside of part one is part two, an area that extends 8.4 kilometers from part one and has a height restriction of 150 meters.
Authorization Zones
Flight is restricted by default in these zones. However, DJI drone owners with verified accounts can apply for a self-unlock by making a request through the DJI Fly Safe website. These are typically oval-shaped areas consisting of two 4-kilometer semicircles placed on each end of an airport runway and connect in the middle.
Enhanced Warning Zones
Drone pilots will receive a warning notification when flying in these zones which they will have to acknowledge. However, there are no restrictions that will prevent a DJI drone from flying within these zones. These zones extend 2 kilometers from the borders of Authorization Zones.
All these GEO Zones are represented in an airspace map that is also viewable on the DJI Fly Safe website.
How to unlock using DJI Fly Safe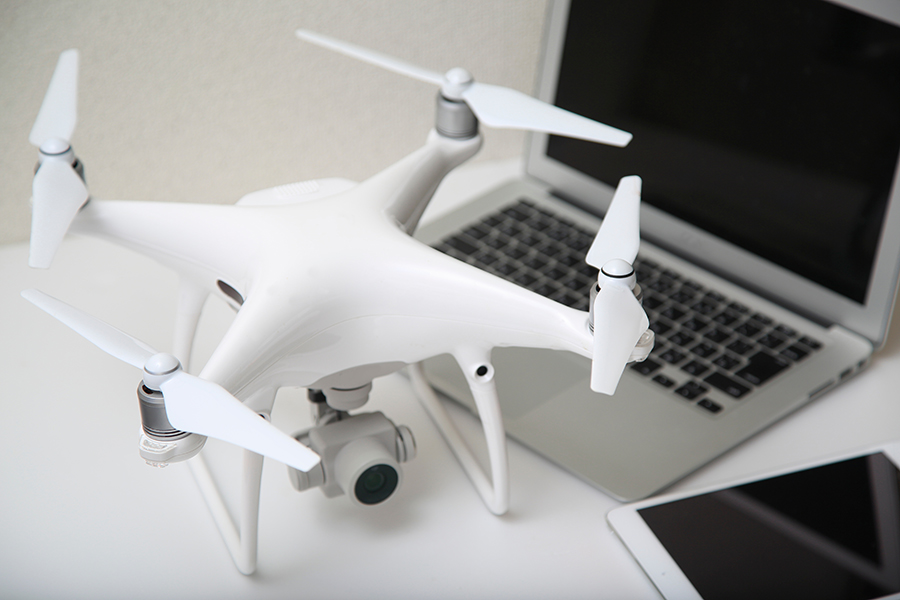 The first thing you need to know is that these unlock requests will have to be done on a desktop or laptop computer. There are no mobile app versions of the DJI Fly Safe platform. With that in mind, unlocking GEO Zones is something you will want to plan for and do a day or at least a few hours before your planned flight.
The following procedure will take you through the first-time registration of a new account at the DJI Fly Safe website. If you already have a verified account, then you can just skip the first few steps.
1. Register an account on DJI Fly Safe
To start, go to the DJI Fly Safe website and click the option to register an account. You only need to provide a valid e-mail address and password.
2. Authenticate your account
Before you can proceed to an unlock request, you will have to go through an authentication application. This option should be available when you first click the unlock request option.
At the start of authentication, you will need to confirm whether the account is personal or if it will be used by an organization or a government entity. Authenticating a personal account is typically easier. Organization and government accounts require more background documents but are also more likely to get unlock licenses. Organization and government accounts also make it possible for several drone pilots to be authenticated under the same account.
3. Provide personal and contact details
Once you have selected the type of account you're registering, you will need to provide a few pieces of basic information. These will include the name and contact details of the person in charge of the account. If you're part of an organization, you will need to provide the name of the organization and a document that states if the drone will be used for commercial purposes.
For government accounts, you will need to provide some form of proof of identity as verification that you are part of the government organization.
4. Device management
In the next section, you will make a list of all the drones that are part of your fleet. For each aircraft, you have to indicate the Flight Controller Serial Number, the aircraft model, and the type of operation it will be used for. You can also assign a custom name for each aircraft.
This step can be time-consuming at first, especially if you have lots of drones in your fleet. You can make things a bit easier by downloading an Excel template that you can fill in and upload instead. Once the list has been generated, you can just pick the drone in your fleet for which you are applying an unlock.
5. Pilot management
In this section, you will need to generate a list of all the pilots under your organization. This only requires the basic name and email information.
6. Unlock request
As long as you have at least one entry under device and pilot management, you should be able to proceed to make an unlock request.
At the onset, there will be a series of warnings that you just need to read through and acknowledge. You will then have the option of choosing between two unlock modes – Custom Unlocking and Zone Unlocking. Zone Unlocking is applicable for applying for an unlock in an entire GEO Zone. In Custom Unlocking, you can draw a specific shape for which the unlock will be applied.
Regardless of which unlock option you choose, the first thing you have to do is to pick which device and pilot you are requesting an unlock for. You can also add a new device or pilot on this screen if needed.
The next screen will show you an airspace map where GEO Zones are highlighted. There is a search bar here to help you narrow down to your desired location. From here, you can choose the GEO Zone you're getting the unlock request for. If you chose the Custom Unlock option, this is also the screen where you will draw the perimeter of your desired area.
Don't forget to indicate the date of your proposed operations and your reason for the application. You can then submit the request. If you have provided all the necessary details, the request should be automatically accepted.
7. Download the approval to your drone
With the approval now in your account, the last step is to download it from the DJI server to your drone. This is done using the remote controller.
On the controller, just go to the settings area of the app and scroll down until you see the Unlock GEO Zone button. This should bring you to a screen that shows the approved unlock request that is associated with the serial number of your flight controller. From here, it's just a matter of importing the unlock license to the aircraft.
Your DJI drone should now be able to take off in the specific Authorization Zone you applied for within the valid duration.
DJI Authorization vs. FAA Airspace Approval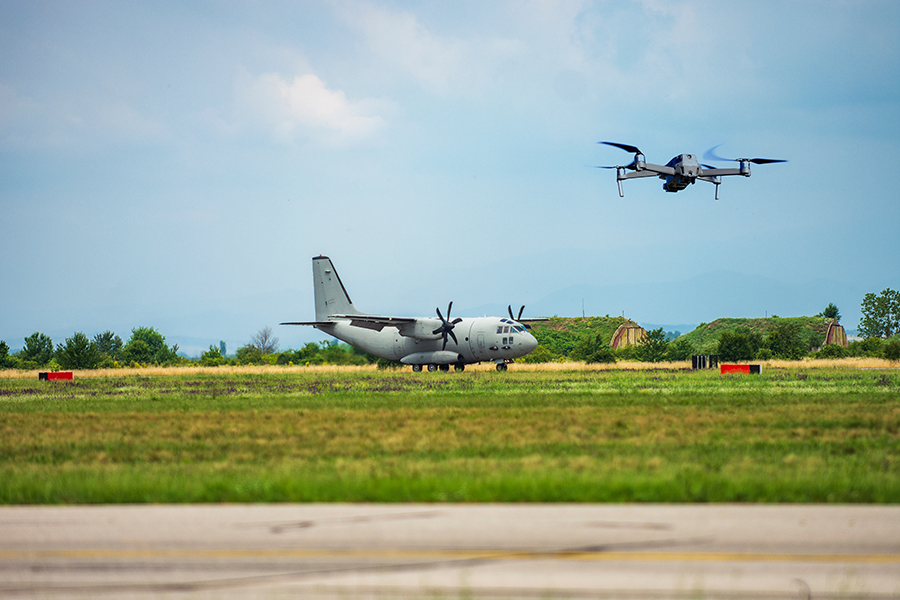 As a postscript to this guide, it is worth defining the difference between the authorization that DJI grants for the GEO Zones and the approval that you need to get from FAA for controlled airspace. If you own a DJI drone, there may be cases when you need to request both. These are two completely separate processes.
DJI Authorization
As we had already defined in detail, DJI authorization applies to the GEO Zones that have been pre-defined in the DJI Fly Safe system. This lifts the geo-fencing restrictions that are activated by default in all modern DJI drones. Take note that unlocks requests through DJI to provide no direct compliance to federal restrictions on drone flight.
FAA approval
FAA approval is needed for drone flight in controlled airspace. The UAS Facility Maps (which can be viewed online) serve as the basis for the location, extent, and altitude limitations for which these restrictions apply. This is a federal requirement that applies to both commercial and recreational drone flights.
FAA approval can be granted through LAANC, a system that allows for near-instant approval of airspace authorization requests. This can be accessed through many of the popular drone flight planning apps. In most situations, it takes less work to get FAA approval than a DJI authorization.
These are two different authorization systems that are completely independent of each other. This does increase the work that has to go into preparations, especially if you're planning to fly within controlled airspace.
One of the more controversial aspects of having two separate systems for airspace authorization is that they don't fully align with each other. This is mainly because the FAA and DJI have to separate maps as the basis for their systems. There may be situations where FAA restrictions should not allow you to fly your drone, but there are no DJI restrictions in place for the exact same location. The reverse can also be true – DJI preventing your drone from taking off in a spot where the FAA deems it perfectly legal to do so.
Instances of conflict between the DJI and FAA systems are rare, but they happen often enough that it's always a good idea to double-check your plans a day or two before the scheduled flight. There is no word on whether these two authorization systems will ever work seamlessly in the future, but this tediousness has certainly led some drone pilots to look for drone brands that have no built-in geofencing features.
Final thoughts
The DJI Fly Safe system was developed as a deterrent to unchecked drone flight in areas of controlled airspace. This is certainly an admirable goal and one that has been made necessary by the ever-increasing number of drones that are being flown nowadays.
There are certain instances when it can be problematic, especially since the system prevents you from launching a drone even indoors or just a foot off the ground. The DJI maintaining a different airspace map from the FAA also creates come conflict. These are kinks that have to be ironed out eventually. With the impending implementation of Remote ID, we can only hope that geo-fencing restrictions can be more relaxed in the coming years.