How to Get A Drone License: Easy Step-by-Step Guide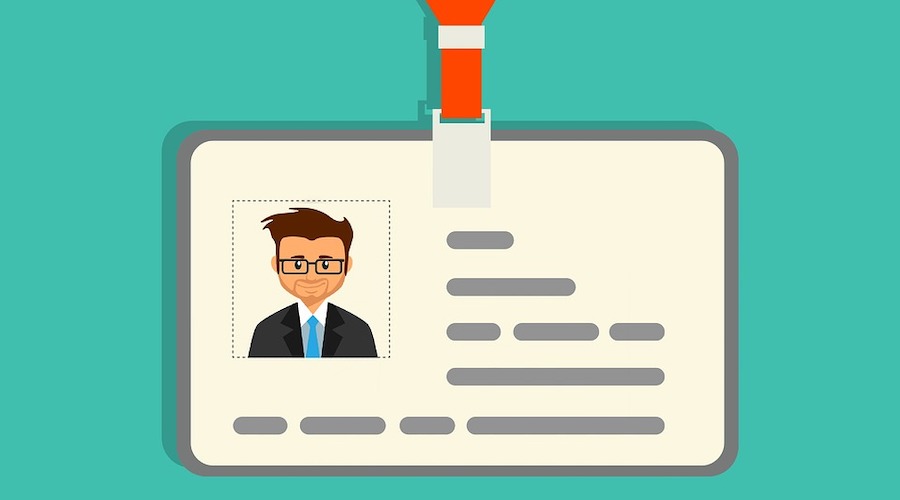 If you want to become a professional drone pilot, then there is no document more important than the 14 CFR Part 107 rules. This is the legal framework formulated by the FAA for all commercial drone services and has been implemented since 2016.
One of the most important parts of the part 107 rules is that all commercial drone pilots need to secure a Part 107 remote pilot certificate (more commonly known as the 'drone license') before they can operate legally. It's also one of the more intimidating and work-intensive steps of the process. To help you earn your drone license, then check out our guide below:
Determine if you need a drone license
The first question you should ask is: do you really need to get a drone license? The amount of work you'll need to put in and the possible financial investment are quite significant, so you'll need to make sure that it's all worth it.
The drone license is a requirement by the FAA for drone pilots who will conduct any type of commercial drone-based operations. The most obvious example is any type of service where the drone pilot receives financial remuneration. However, this also covers any type of drone activity done to advance a business, even if no actual payments were made. This includes the use of any drone photos as advertisement, the inclusion of drone photos in publications, or the use of drones for equipment maintenance of management of crop health in farms.
This means that only drone pilots who fly drones for fun are exempted from the drone license requirement. The line between fun and profit is one that is easily blurred. Even if you were only sharing drone videos online for fun, it may lead to a potential business opportunity if the right person sees it. If you find yourself in such a circumstance, you may wish that you had applied for a Part 107 drone license in the first place.
Check the minimum qualifications
There are only three basic qualifications you'll need to satisfy before you can start the process of earning your drone license, as follows:
Be at least 16 years of age
Be able to read, write, speak, and understand English
Be physically and mentally fit to fly a drone
The first two bullet points are straightforward and easy to determine. However, the last item relies on you doing a self-assessment of your physical and mental status. Unlike other airmen certification standards, Part 107 does not require that you provide a medical certificate. If you have a condition that hampers your senses or impedes your decision-making skills, you may want to consult a physician before you go ahead with the rest of the certification process.
Secure your unique FTN
A newly added step to the process, the FAA Tracking Number (FTN) is a means for the FAA to keep track of all certified airmen and applicants for a certification in a manner that is more streamlined and less prone to errors. Once you sign up for an FTN, it will be associated with you throughout your whole career in aviation, including all airmen certifications you earn or apply to.
To get your FTN, simply sign up for an account in the Integrated Airman Certification and Rating Application (IACRA) website. You should receive your unique FTN shortly after account creation. You will be needing the FTN for the later parts of the certification process, so we suggest writing it down somewhere.
Sign up for the knowledge test
The main requirement before you can earn your drone license is to pass the Part 107 knowledge test. This is a 60-item multiple-choice test that will determine your knowledge on various aviation-related topics. You will need to answer 70% of the questions correctly within the 2-hour time limit to pass the test.
The test is administered on behalf of the FAA by Computerized Assisted Training Services, Inc (CATS). Through CATS, you can take the Part 107 knowledge test in any of the more than 700 FAA-certified testing centers located across the US.
The best way to find the training center closest to you is to use the map or search function on the website of CATS. Simply click on your state on the map or search for your city to see the list of the available testing centers. Open the page for the testing center you're interested in to check out their schedules for the Part 107 knowledge test. If any of these schedules work for you, just get in touch with the testing center to set an appointment.
You'll need to provide your details and FTN to sign up for the knowledge test. You will also need to pay the $160 non-refundable testing fee.
When should you schedule your knowledge test? That depends on your pace for studying, but most people recommend a minimum two-week period for preparation. Your measures may vary, of course, but two to three weeks should be a safe assumption.
Prepare for the knowledge test
To improve your chances of passing the knowledge test, you need to use your time efficiently for preparation. As many drone pilots will tell you, the topics covered in the test go beyond what is considered common knowledge. After all, not many people know how to read sectional charts, interpret METAR weather reports, troubleshoot drone-related problems, and identify how weather conditions will affect drone performance.
The FAA has published a breakdown of how the different topics are distributed across the knowledge test, which you can use as a reference for how much time you can dedicate to each topic. For instance, you may want to dedicate a huge bulk of your preparation time to Aircraft Operations since it takes up 35% to 45% of the test. In contrast, Loading and Performance only account for 7% to 11% of the test, so committing too much time on it seems impractical.
What material should you use to prepare for the knowledge test? The good news is that there are now a lot of online resources, both free and paid, that can be used as study materials. Even a cursory search on YouTube will reveal a list of instructional videos on Part 107, some stretching to more than two hours. These free videos and podcasts are excellent options if you're not eager to spend more cash to prepare for the knowledge test.
However, you have a much wider range of reference options if you're willing to fork out of a few hundred dollars to improve your chances of passing the test. Case in point is the Part 107 Made Easy training course by PilotInstitute.
This course consists of 12.5 hours of video lectures, more than 250 practice questions, an illustrated cheat, and a flashcard app. All the material can be accessed through a computer or a mobile device, so you can continue studying practically anywhere. For even more value for money, all the course's content can be accessed indefinitely once you pay the course fee. PilotInstitute even offers a money-back guarantee in case you don't pass the knowledge test on your first try.
For just a small additional amount, you can opt instead for the Commercial Drone Pilot Bundle, which includes additional content on how you can successfully start and run your own drone business. This should be worth considering for those who have no idea how to start being a business owner.
In any case, you'll need to exercise some focus during the preparation period. Not even the best study materials would be effective without any dedication on your part. You can get some assurance that hundreds of thousands of drone pilots have already passed the knowledge test, but that's no reason to be complacent.
Take (and pass) the knowledge test
Make sure to show up on time on the day of your appointment. Bring a valid government-issued photo ID as proof of your identity. You are also allowed to bring a basic calculator and a magnifying glass to help look at the sectional charts. The testing center will provide you with a pencil, several sheets of paper, and a copy of the Airman Knowledge Testing Supplement Book. You will not be allowed to bring your phone into the testing center, so it's best to just leave it in your car.
You will be taking the knowledge test inside a room monitored by security cameras. The test will be given using a dedicated computer. All 60 questions of the knowledge test will be randomly picked from a much larger pool of questions, ensuring that each set of questions is unique.
Although you are given two hours to complete the knowledge test, most people have been able to finish it in about an hour. There's no pressure to comply with anyone's standard pace but it's an assurance that you will have more than enough time to go through the exam and review your answers multiple times. There's no need to rush.
After the test, your results will be uploaded to the FAA website in 24 to 48 hours. If you passed, then you can move on to the next step of applying for the drone license. If you failed, then don't feel too bad: the FAA will allow you to retake the knowledge test after 14 calendar days. The FAA will also send you a report of your score, including highlights on which subject areas you could improve on.
Apply for the drone license
Congratulations on passing the Part 107 knowledge test! You should receive a copy of the Airman Knowledge Testing Report (AKTR) showing your score. Check the AKTR for your FTN and confirm that it matches yours.
At this point, all you need to do is to go to the IACRA website, log in to your account, and apply for the Part 107 remote pilot certification. Just fill in the online form with your personal details and file the application.
Go through a TSA background check
You're not out of the woods yet! Before the FAA grants you your drone license, you will have to go through a background check by the TSA. Unsurprisingly, nobody can say for certain what the TSA is looking for during the background check and on what grounds do they determine who does or does not receive the Part 107 certification.
According to the TSA, the background check protocols for Part 107 are the same ones used for all airmen certification applications. As long as you don't have any aviation-related felonies, you should be fine.
The time it takes for the TSA to complete the background check varies widely, according to the experience of a lot of commercial drone pilots. You could receive your approval in less than a week, but there are also cases when it took up to two months. This probably depends on how much backlog the TSA has on airmen certificate applications. Just be patient – all you can do is wait.
Receive your temporary and permanent license
Once the TSA finished with the background check, you should receive your temporary license by e-mail. Print this out, keep the printed copy with you at all times, and you're good to go for commercial drone operations.
The temporary certificate is only valid for 120 days. However, you should receive your permanent certificate, which will be sent by regular mail, before the 120-day period expires. Remember that you are required to bring the drone license with you whenever you undertake any commercial drone operations. You may be asked to present the drone license by local law enforcement or representatives from the TSA or FAA.
Renew the license after 24 months
The drone license technically does not have an expiration date. However, the privileges of commercial drone flight granted to you by the fact that you passed the Pat 107 knowledge test are only valid for 24 months. To exercise these privileges again, you will need to take and pass a recurrent knowledge test.
The process of signing up and taking the recurrent knowledge test is pretty much similar to the knowledge test needed for certification. It's also administered and by CATS and you can simply get in touch with them to set an appointment.
Thankfully, the recurrent knowledge test is a shorter version of the original certification test with a smaller scope of topics. If you have study materials or access to a training course that you signed up for in the past, then those will be enough to help you prepare.
The FAA will not be issuing a new license when you pass the recurrent knowledge test. Instead, you need to keep a copy of the AKTR for the recurrent test as proof that your drone license is current.
BONUS TIP: Don't forget to register your drone
The FAA requires that all drones used for commercial operations be registered, regardless of weight. This is done through the FAA DroneZone portal. Just sign up for an account and make sure to indicate that you are registering your drone under Part 107 rules. You will have to provide a few personal details, details on your drone's make and model, and pay a $5 registration fee.
Commercial drone operators are required to register their drones individually if they intend to use multiple drones for their operations. This means paying the registration fee multiple times.
Each registered drone will be assigned a unique serial number that needs to be marked on the drone in a permanent and legible manner. The easiest way to do this would be by using a permanent marker or stickers. The serial number must be easily visible when the drone is visually inspected.
Final thoughts
Getting the Part 107 drone license is the first and most important step you need to take towards building your career as a professional drone pilot. Not only does it serve as proof that you are legally allowed to fly commercially, but the certification process itself was designed to build a standard level of knowledge and proficiency you in matters related to aviation.
The most important part of the Part 107 certification process is the knowledge test. The amount of information you need to learn to pass the test may seem overwhelming, but online training courses like PilotInstitute's Part 107 Made Easy should be a great help in getting your prepared. Ultimately, it's your level of dedication and focus that will get you through, regardless of what study materials you have.