Becoming an airline pilot is a dream for many people. It offers excellent pay and benefits, as well as a chance to travel the world. FedEx is a major cargo airline in the United States, and you may be wondering if flying for them is the right choice for you.
This article will dive into every detail you need to know before applying for a job as a pilot at FedEx.
What is FedEx, and What Do They Do?
FedEx Express is a cargo airline division of the FedEx Corporation that offers shipping services to businesses and consumers around the world. They have a network of more than 600 aircraft, and their services include domestic as well as international shipping.
The company was founded in 1971 and has its headquarters in Memphis, Tennessee. FedEx Express employs more than 270,000 people worldwide, and it is one of the largest cargo airlines in the world.
Minimum Requirements to Become a FedEx Pilot
FedEx has general, flight hours, and regulatory requirements that must be met in order to be eligible for employment.
General:
Bachelor's Degree from an accredited college or university
English language proficiency
Proven leadership ability
Excellent communications skills
Accurate and timely decision-making, including threat and error mitigation strategies
Close attention to detail
Ability to work during the day or night, including weekends and holidays
Punctual and reliable regular attendance
A current valid passport and any other necessary travel documentation
Regulatory (FAA, FCC, TSA, and DOT):
Airline Transport Pilot (ATP) Certificate
Current First-Class Medical Certificate
Radiotelephone Operators Permit
Secure Identification Display Area (SIDA) Badge eligibility
Successful completion of pre-employment drug test
Successful completion of the Pilot Records Improvement Act (PRIA) evaluation
Flight Hours:
1500 hours total fixed wing
1000 hours PIC in jet aircraft is preferred; multi-engine turboprop aircraft, 12,500 pounds or greater; certain single-engine turboprop aircraft, or a combination thereof. A minimum of 500 hours PIC as described is required.
When evaluating flight hours, FedEx considers several factors, including:
The complexity of aircraft flown
Nature and type of flight operations
Recency, quality, quantity, and verifiability of flight time and associated logs
Hours have flown as PIC
Hours have flown as instructor/evaluator
How to Become a FedEx Pilot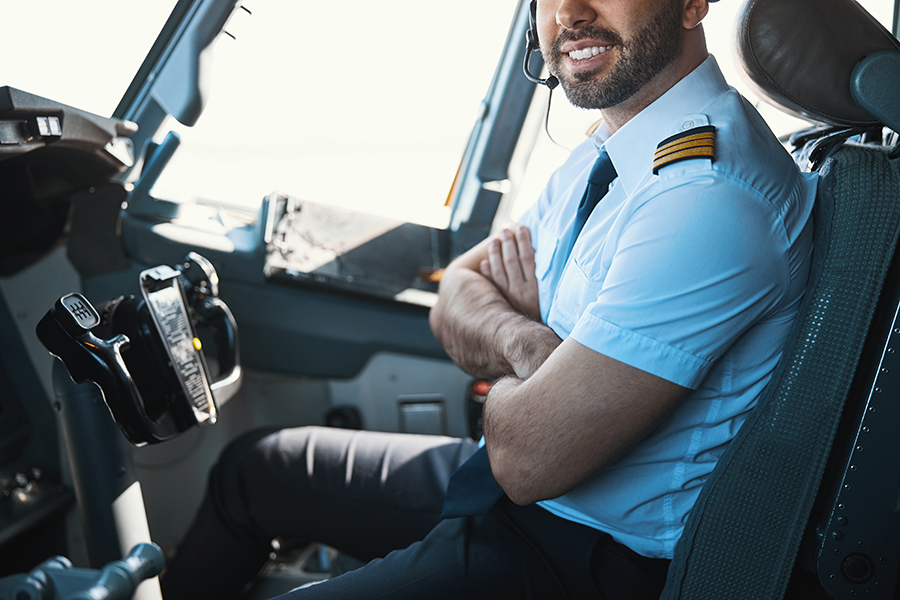 So, how do you become a FedEx pilot? The process is quite simple. You can either apply for a job directly on the FedEx website, where your details will be saved, or submit your resume to one of their recruitment partners.
The company is always looking for qualified pilots, so don't hesitate to apply if you meet the eligibility requirements. Make sure to keep your qualifications and experience up to date on their website.
How Much Do FedEx Pilots Make?
The average salary for a FedEx pilot is $146,283 per year. However, salaries can vary greatly depending on the number of hours and the routes you fly.
The following is an estimate of what you may receive as a FedEx pilot:
FedEx First Officer Pay:
Year 1: $75,000
Year 5: $165,000
Year 15: $203,000
FedEx Captain Pay:
Year 1: $227,000
Year 5: $257,000
Year 15: $280,000
FedEx offers competitive salaries and benefits packages, which can include bonuses. Pilots are also eligible for per diem pay when away from home base and reimbursement for certain expenses.
The FedEx Aircraft Fleet
FedEx currently (2022) operates the following fleet of aircraft:
51 Boeing B777-200LRF Freighters
57 McDonnell Douglas MD-11 Freighters
7 McDonnell Douglas MD-10-30 Freighters
115 Boeing B767-300ERF Freighters
115 Boeing B757-200SF Freighters
5 Airbus A300-600 Freighters
Additionally, FedEx Feeders operated by contract carriers include the following fleet:
26 ATR 42-300/320 Cargo Turboprops
21 ATR 72-200 Cargo Turboprops
6 CE408 – Cessna 408 SkyCourier Twin Turboprops
245 Cessna C208B Caravan Cargo Turboprops
FedEx also has the following aircraft on order:
7 Boeing B777F Freighters,
37 Boeing B767-300F Freighters (50 Options),
21 Boeing B757-200SF Freighters,
30 ATR72-600F Turboprops (operated by contract carriers).
Which Cargo Airline Pays the Most?
Two of the United States' biggest cargo airlines are FedEx and UPS. They both offer great benefits like 401(k) plans and vacation time. Many pilots for these companies who have the right experience could earn more than $300 per hour! Other cargo airlines, like Kalitta Air, actually pay their pilots more per mile flown than others, such as Atlas or Air Transat.
When it comes to total compensation, FedEx is the top-paying cargo airline in the U.S. They offer their pilots an average salary of $146,283 per year. UPS is not far behind, with an average pilot salary of $123,565.
Why Cargo Airline Salaries Don't Matter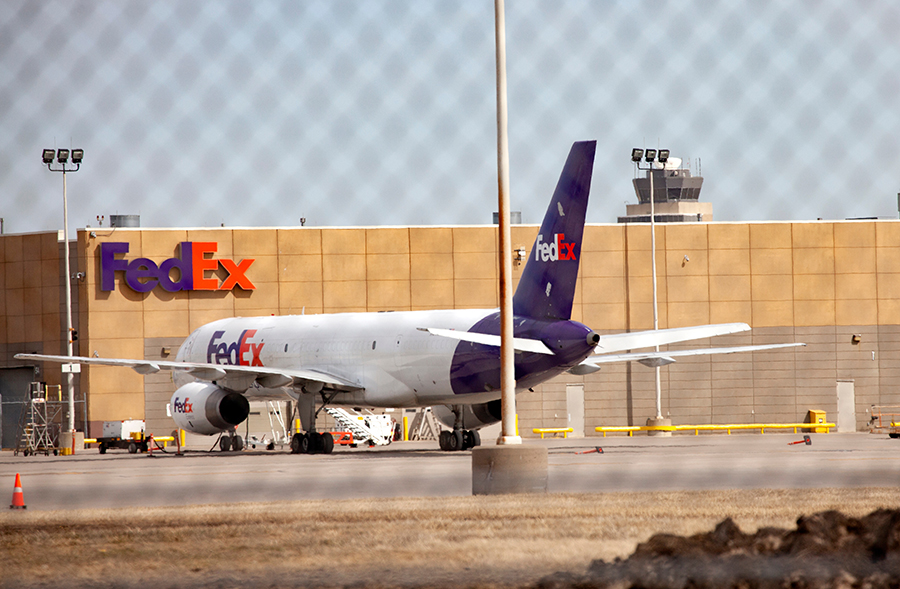 There are many factors to consider when choosing which airline to fly for, and salary should not be the only one. Here are four reasons why:
1) The cost of living varies significantly from city to city, so what may seem like a high salary in one place may not go as far in another.
2) Some airlines offer better benefits than others, such as 401(k) plans, health insurance, and travel perks.
3) Some cargo airlines offer greater location or time freedom.
What Are the Hours Like for Cargo Pilots?
Cargo pilots typically fly during the night when air traffic is lighter. This can be a great schedule for those who want to have more time during the day for other commitments. However, it's important to note that night flying can be more challenging long-term, and rest periods are crucial.
Some cargo airlines, like Atlas Air, operate 24/7, which means there are always pilots needed. This can be an excellent option for those who want to fly as much as possible.
Conclusion
Becoming a FedEx pilot is a great career move for anyone looking to fly for a reputable company with competitive salaries and excellent benefits. As one of the top-paying cargo airlines in the United States, FedEx offers pilots an excellent salary and benefits package that rivals those of other major carriers.
Pilots who fly for FedEx also enjoy location and time freedom, as well as the opportunity to fly some of the most advanced aircraft in the world. So, if you're looking for a challenging and rewarding career as a commercial airline pilot, consider becoming a FedEx pilot.