Drone videos and livestreaming seem like the perfect combination of different technologies. On one hand, you have the unparalleled freedom of drone flight that allows for perspectives that can make even mundane views interesting. On the other is the technology to stream videos in real-time to an audience as wide as you desire. Combining them together certainly makes for a compelling concept and one that is rife with possibilities.
If livestreaming your drone videos is something you're interested in doing, then let's look at all the possible ways that it can be pulled off.
Streaming from your native drone flight app
If you're extremely lucky, then the companion mobile app of your drone model may support livestreaming. BY far, this is the most convenient livestreaming solution. The bad news is that it's still quite a rare feature, even for recently released drones.
The DJI GO 4 app is an excellent example of a companion flight app that was designed for easy live streaming. All you need to do is to make sure that the app is connected to a mobile 4G network and enable live broadcast. This will bring you to a window where you can select between five live broadcast platforms:
YouTube
Facebook Live
WeiBo
QQ Zone
Custom RTMP
QQ Zone and WeiBo are Chinese social media platforms, so we won't bother delving into those. For those flying in the US, drone pilots should have sufficient options between just YouTube and Facebook Live. To broadcast in any of these platforms, simply click the appropriate options, log in to your account, and give the app permission to broadcast on your profile. You can also choose if you want to broadcast publicly, only to your contacts, or to keep the video feed completely private.
RTMP stands for "Real-Time Messaging Protocol" and is a more generic method for delivering livestreams. It was once a proprietary format accessible only through the Adobe Flash Player but can now be openly used in any platform. Nowadays, a stream encoded through RTMP can be played back through popular platforms like Facebook, YouTube, and Twitch.
Livestreaming through the mobile app is the most convenient option, especially for those who are on the go or don't have special streaming equipment. The biggest limitation of the approach is that the livestream video resolution is often restricted to only 720p.
The problem with this approach is that not all drone flight apps have native support for livestreaming. A particularly interesting case is the new DJI Fly app which was designed for the newly released Mavic Mini and Mavic Air 2 drones. Right now, DJI Fly does not have any sort of live streaming features, although there's always the possibility of it being included in firmware updates.
Stream through a capture card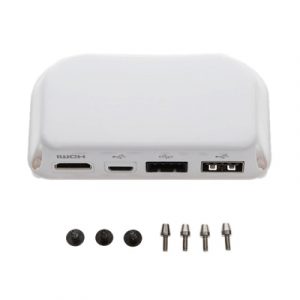 If your remote controller has HDMI output, then you can use it to stream via a capture card and streaming software. You can also upgrade your controller with an HDMI module, such as this module designed by DJI for the Phantom series.
This is how it's going to work. The remote controller will output a live video feed via HDMI to the capture card. The capture card then receives the input data and transmits it to a PC for encoding. The streaming software will take of encoding the video for streaming, or you may stream directly to sites like Twitch.
Obviously, such a setup would not be practical if you wanted to stream videos from the beach or up a mountain. This is a much more logistically complicated solution. Not only do you need to bring along a capture card and a laptop, but you will also need to be tethered to the capture card for the whole duration of the drone operations.
The benefit of this approach is that it gives you more options for streaming. You can choose to stream through popular streaming platforms or a private channel with a link that only you can distribute. The use of a capture card also makes it possible to switch between different cameras so that you're not restricted to streaming exclusively from your drone's camera. For professional coverage of large events, this streaming setup seems like the most appropriate.
Stream from multiple sources
For a whole new level of professional drone work, it's possible to broadcast a livestream from multiple drones through a multi-channel video encoder like this one from OriVision. With a maximum of four HDMI inputs, the stream can be switched between any of the four channels smoothly. Another benefit of this method is that it supports just about all of the major streaming protocols including RTMP, RTSP, and HTTP.
Logistics is still a huge challenge with this setup. To be able to pull off such as feat, all four remote controllers will have to be tethered to the video encoder. A PC or laptop will also be needed to control and customize the feed. There's also the matter of cost – a multi-channel video encoder is much more expensive than a simple capture card.
In terms of versatility, speed of response, and stream quality, a multi-video encoder is hard to beat. The specific video encoder we mentioned above supports streaming of 4K video at 30 fps and 1080p video at 60 fps. This is so much better than what's possible with a native drone flight app. This technology has been used to great success for live streams of drone races.
Possible application of drone video livestreaming
As you can see, livestreaming from drones is fun but it certainly does not seem easy. This is especially true if you want to stream at a high resolution and not the 720p that drone flight apps limit you to. Is there a point to going through all that bother? Here are just some of the more compelling reasons for a drone pilot to get into livestreaming.
Events coverage
This is probably the best use case of livestreaming with drones. This is probably something that you've already seen in action if you've watched concerts or sports events on TV in the last few years. These large broadcasting companies probably use multi-channel video encoders to switch between drone cameras and other cameras on the ground.
With the proper equipment, even an independent professional drone pilot can offer the same type of service. How about covering a wedding and providing live streaming to guests who couldn't make it? Or flying a drone over a party while letting the people on the ground see what the drone sees through a private streaming link? There are a lot of possibilities for events coverage with live streaming, and we may see it being part of the norm moving forward.
Industrial inspection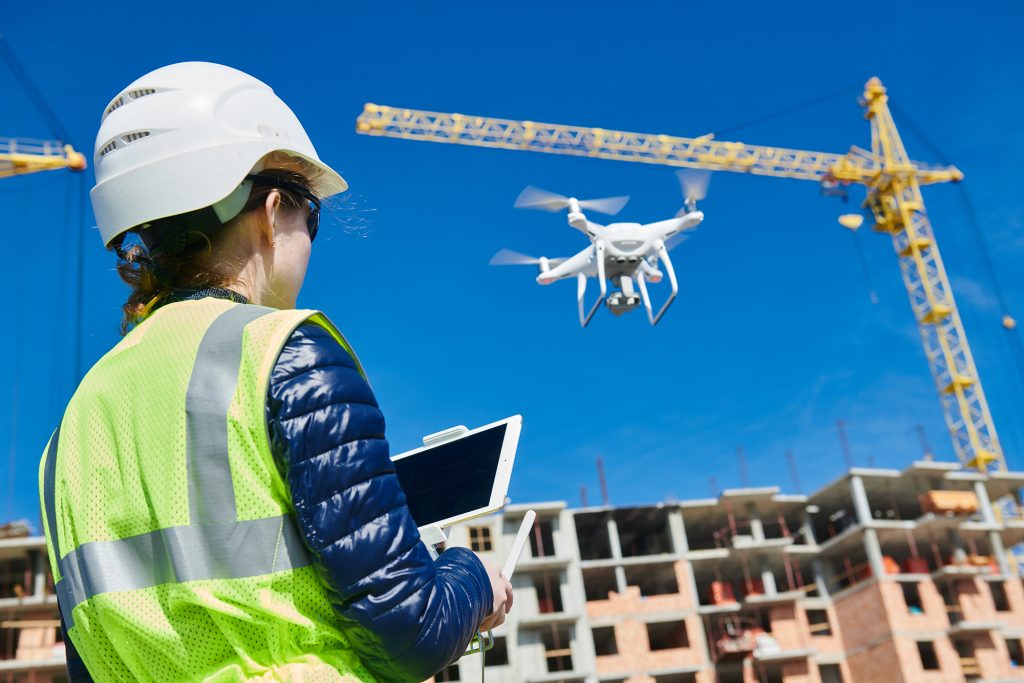 An industrial inspection job usually has a drone pilot flying near large equipment while showing a live video feed to a group of experts and maintenance personnel who can identify possible areas of damage. This is simple enough to pull off with a remote controller with an HDMI output to a TV or monitor.
However, streaming technology may make it possible for people that are off-site to get involved in the inspection job as well. This could be useful if a critical resource person is not on the premises, or if the management team wants to see the state of their facilities' equipment. Under these circumstances, a drone pilot will probably be broadcasting on a private channel, making a capture card using generic protocols necessary.
Search and rescue operations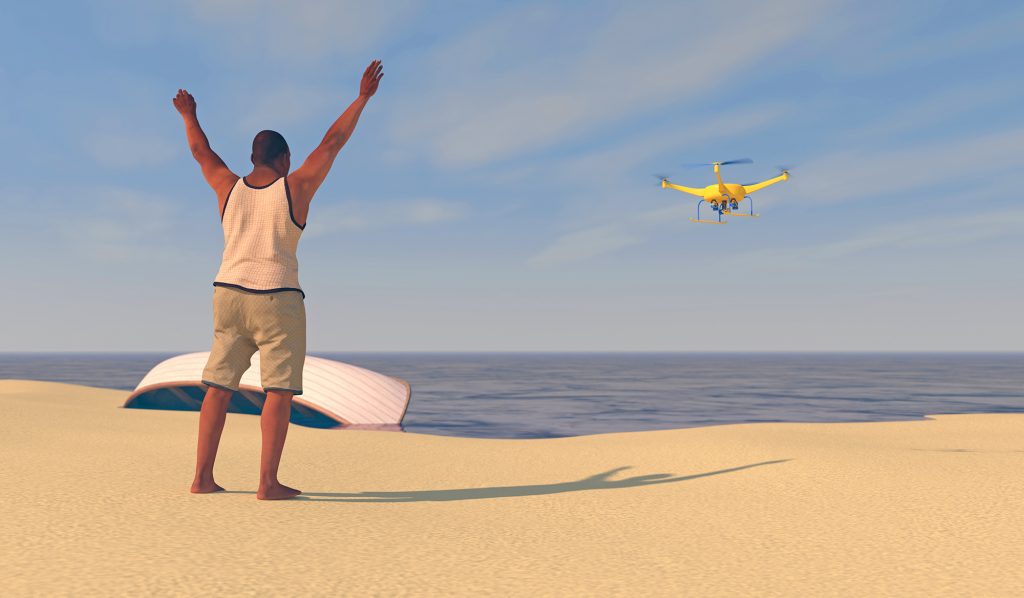 It's no longer a surprise to see drones being heavily used for search and rescue operations. Drones can cover a lot of ground much quicker than personnel on foot and can even access areas that would have been difficult or dangerous for the people on the field.
While it's possible for a search and rescue operation to be done successfully with just the drone pilot scanning the drone's live video feed, it might be more efficient to have more eyes on the job. Some other interested parties may also be interested in viewing the live video feed, such as law enforcement or the immediate family of the missing parties.
Streaming via a private channel allows a drone pilot to share the video feed to those who may be able to help in the operations or those who are particularly concerned. More pairs of eyes can never hurt, especially when the welfare of a person hangs on every second.
Live vlogging
Whether people do it for fun or for profit, it's clear that the concept of vlogging is here to stay. Amateur content creators have greatly benefitted from inexpensive camera equipment and the ease with which videos can be shared among an audience of millions. It's also not uncommon for vloggers to hold live sessions through platforms like Facebook Live or Instagram TV.
As an extension of this concept, it could also be a good idea for vloggers to use their drone cameras to create some live content. This is probably far less common than the live videos that people usually see and should help a vlogger easily stand out. App-based streaming might be more practical for this use case, as vloggers tend to always be moving around and traveling.
Final thoughts
Livestreaming is definitely an exciting prospect for drone videos. There's always a certain novelty about live videos and their unpredictability, so we can imagine how compelling it would be to watch a live video shot from a drone. We've listed a few of the possible use cases of drone livestreaming, but we can imagine that there will be more in the next few years.
Selecting a workflow for livestreaming from your drone is an exercise in effort versus quality. Streaming through the app is easy but streaming through capture cards makes the resulting video look better. In any case, the mere novelty of the concept should have more than a handful of people tuning in to your stream.
Note: Pilot Institute is part of the Amazon Associates program. We may earn a commission on sales, although this does not increase the cost for you.