5 Best Drone Flight Simulators in 2020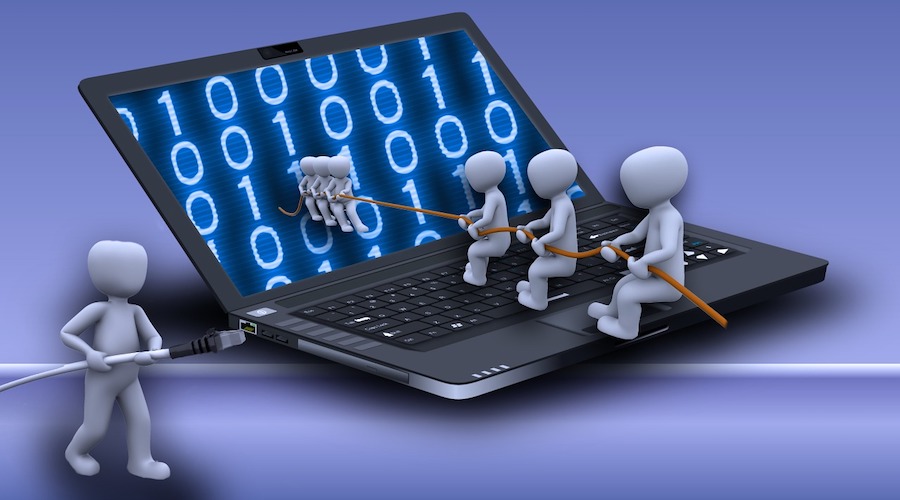 The best way to learn anything is by doing. When it comes to drone flight, however, the mere act of practicing can quickly result in a bad crash which will render your drone damaged beyond repair. When flying with a real drone, there really is no such thing as a risk-free environment considering factors you can't control such as the wind, rain, or a bird swooping in out of nowhere.
How about practicing your drone flight skills in a virtual environment? It's not quite the same as flying a real drone, but you have the peace of mind that your beginner drone skills will not damage anything or injure anybody. If this sounds interesting, then here are our top five recommendations for drone flight simulators.
What to look for in a drone flight simulator
Isn't a drone flight simulator just a flight simulator game? Yes, it kind of is, but it does teach you useful skills that you can use when flying a real drone. After all, that's the point of a flight simulator. That being said, you might want to think about the following factors when choosing a drone flight simulator:
1. Price
You've probably already spent several hundred to more than a thousand dollars on your new drone, so having to spend a little more might not sound like such an exciting prospect. The good news is that there a few options that are free (which we've included in the list below).
Even if you do need to spend a few dollars on a drone flight simulator, don't you think that the peace of mind is worth the investment? Practicing on a simulator means that you're likely to have an accident when the time comes for you to fly a drone for real.
Some simulators even offer simulations of scenarios that commercial drone pilots can encounter, such as tower or power line inspection. If you're worried about the cost of the simulator, then it might be a good idea to put the price into the context of how much you can spend if your drone gets into an accident.
2. Controller compatibility
If you already have a drone, then the best drone simulator option would be one that allows you to hook up your actual remote controller. This is just about as hands-on as a flight simulator could get, as you can get an actual feel for how a drone responds to your commands. If you don't have a remote controller yet, then the standard keyboard controls will also work.
3. Available drone models
Many drone simulators offer the option of letting you fly with some of the most popular drone models in the market. This is a great exercise, even if you're still shopping for a drone. The feature will let you experience the performance of particular drone models. Ultra-portable drones might be more prone to drifting, while larger drones may not be as maneuverable. You'll never know unless you try them!
4. Exercises and scenarios
While most drone flight simulators will give you an open world where you can freely fly around, we are partial to those that offer actual flight exercises and scenarios where you can practice your skills. From basic maneuvers to simulations of actual scenarios, a good drone flight simulator should offer a learning experience for both beginners and experienced drone pilots.
Top 5 best drone flight simulators
The droneSimPro Drone Flight Simulator is an excellent default low-cost option for any drone pilot. At only $29.99, this simulator gives you enough training exercises to learn the basics of drone flight. That said, the development of this flight simulator seems to have stagnated since 2016 so it's no longer as sophisticated as it was back when it was first released.
The training exercises offered by droneSimPro start with a test of basic flight skills in an open field before graduating to a simple obstacle course. As a culmination, you will be tasked with responding to a house fire with your virtual drone, which will test your drone flight instincts and familiarity with the controls.
The flight simulator only the outdated Phantom Vision 2+ as the virtual drone. Compatible controllers include most of the popular game controllers, including those for the Xbox and PlayStation. You can also use a keyboard. Unfortunately, droneSimPro isn't compatible with any real remote controllers for drones.
The flight physics of droneSimPro as satisfyingly realistic. The graphical features, such as the lighting effects and geological features, look as good as a game from 2016 can be – pretty, but most definitely outdated. The HUD while you fly the drone is a pretty good simulation with its detailed telemetry data.
The droneSimPro Drone Flight Simulator is still a very good option, mainly because of how cheap it is. However, it's certainly showing signs of age. If you can afford to spend a bit more, other options have more up-to-date features.
If you want to learn how to fly your DJI drone, then there's hardly anything that can compare with the DJI Flight Simulator. You can use the simulator's Free Trial version as long as you have a DJI account.
One of the best things about the DJI Flight Simulator is that it's compatible with just about all DJI drone models available today, including those from the Mavic series, Phantom series, Inspire series, and the Matrice 200 series. You can connect your drone's flight remote controller to your computer to use with the simulator using a standard USB cable.
The physics engine behind the drone simulator is impressive. Flying different drone models offers vastly different experiences, especially when switching from the diminutive Mavic Air to the large Inspire 2 drone. You can also change flight conditions from morning to night, and even call in rains and winds at different speeds and directions.
The Free Trial only offers a Free Flight mode. As the name suggests, this mode lets you fly around any of the simulator's lush environments, allowing you to interact with atmospheric conditions and the different obstacles. Enterprise and Customized versions, which can be accessed for a fee, provide two additional flight modes – Skills Training and Application Training.
Skills Training mode takes you on an organized series of basic drone flight exercises, ranging from taking off to flying along pre-determined paths. Application Training is a very good feature for commercial drone pilots, as it puts you in industry-specific scenarios such as search and rescue and powerline inspection.
The rates for the paid versions of the DJI Flight Simulator aren't published. Instead, interested users will have to get in touch with DJI to receive a quote. If you have a DJI drone, then trying out the trial version is something we strongly recommend.
The Zephyr Drone Simulator is a learning-focused simulator that even comes with an online classroom for training evaluation. The software is offered for both individual and training institutions, with the latter option providing access to their Learning Management System. They also offer a 30-day risk-free trial.
The list of drone models available to fly in Zephyr is short but has a more widespread representation of today's popular brands including DJI, Autel, Parrot, and Syma.          The list of compatible controllers includes mostly third-party models and game controllers, although the developers of Zephyr are willing to accommodate other controllers for their users.
The training modules offered by Zephyr range from basic flight training to more advanced scenario-based training. After each module, your performance is assessed and assigned a grade. Training institutes can use the data collection and reporting feature to keep track of their students. Zephyr flight modules are conducted in the context of current FAA flight rules, so the simulator will let you know if you've violated any of them.
Zephyr is constantly kept up-to-date and their support is superb. They have promised upcoming features such as mission planning during a simulator run and are planning to offer certifications in partnership with universities and training institutes. It does seem like the team behind Zephyr knows what they are doing, and we like how focused they are on developing a quality learning experience
In terms of the polish and sheer variety of content, it would be hard to find a drone simulator that can rival the RealFlight RF8 Drone Simulator. With more than 150 different vehicles and 40 flight scenarios, this simulator is useful for pilots of all types of drones – fixed-wing, helicopters, or quadcopters.
To be honest, though, most of the aircraft available in the drone simulator are fixed-wing. If you're looking for a specific popular quadcopter model, then you probably won't find it in their library. They do have generic tricopter, quadcopter, hexacopter, and octocopter options.
On the other hand, the selection of flight scenarios is really good. You can go flying outdoors in different weather conditions, go through an obstacle course, fly at night, or even practice indoor drone flight. There are also customization options for changing up your drone's hardware, adding or removing obstacles from the environment, setting wind speed and direction, and flying while enduring the effect of thermals on performance.
RealFlight promotes the InterLink-X RC controller for use with their flight simulator, although you can also use any remote controller found in their shortlist of compatible models. A unique feature of RealFlight is that it's compatible with VR headsets like the Oculus Rift or HTC Vive, making it possible to fly using FPV.
At around $200, the RealFlight simulator is one of the most expensive drone simulators and the most expensive in this list. It offers a lot of content, so it's really up to you to decide if you need to fly using all the different drone models and training scenarios. If not, there are cheaper options that you may be able to use more optimally.
Rounding up this list is the super inexpensive Drone Racing Simulator, the official drone flight simulator of the Drone Racing League (DRL). The fact that it's available on Steam should already tell you that it's more of a game than a training tool. However, it has one of the most active communities and development teams and is one of the most fun ways to brush up on your drone flight skills.
As its name implies, this simulator's main focus is speed. Being an official DRL simulator, it features courses model after actual courses used in their competitions. You can pick your drone, customize its components, and compare your best times with other players. Who knows? You might have the skills to beat the pros in their game.
The DRL simulator is a great way to experience what it feels like to fly drones that are meant to fly at great speeds. You are going to crash often – don't worry, though, as you'll simply reset back in position. The simulator doesn't exactly provide an environment for flight practice, so it's not best for beginners or for those want to learn how to fly commercially. Since the simulator is very cheap, it's not a huge investment to take it for a spin.
Final thoughts
Aside from the cost of drones, the biggest intimidating factor to beginner drone pilots is whether they can a fly drone well or not. Even practicing to fly is scary, as crashing your new drone can lead to your thousands of dollars going to waste.
A drone flight simulator is an excellent solution to providing a risk-free environment for beginner drone pilots. Fortunately, there's a host of them out there ranging from free versions to those that cost a couple of hundred dollars. The best one for you will depend on what type of drone you'd like to fly, or if there's a particular scenario you want to train for. Drone simulators may cost a small amount but they are well worth the investment to help you practice your skills at zero risk.