Aviation can be a prohibitively expensive industry. Some of this cost comes from the high quality, and reliability manufacturers must build into every component. Most of the cost comes from the excessive liability insurance aviation manufacturers must carry in the US. Buying a new aircraft today is simply out of the reach of many.
When Piper sold the first J-3 Cub in the late 1930s, its price was around $1,000, measured against an average annual wage of around $2,000. Today's average annual US salary is $83,000, with the most typical salary at $52,000. Today, buying the smallest and least advanced LSA costs multiples of the average salary, while forking out for the latest Cessna 172 starts at around $300,000 and is closer to $400,000.
However, if you're keen to get into the air in your own aircraft, there are still a few affordable second-hand planes. I realize the term affordable is a relative term, yet if we stick to the J-3 Cub example, you can find a few used two-seaters that cost half of the average annual salary. You'll also find some used four-seaters costing the equivalent of 12 to 18 months' salary.
Let's look at these different categories to see what your money can buy you.
Affordable Used Two Seat Aircraft
If you're not seeking speed and outrageous performance but wish to build flying hours and do some short cross-country excursions, the following aircraft are just perfect.
Piper PA-22-108 Colt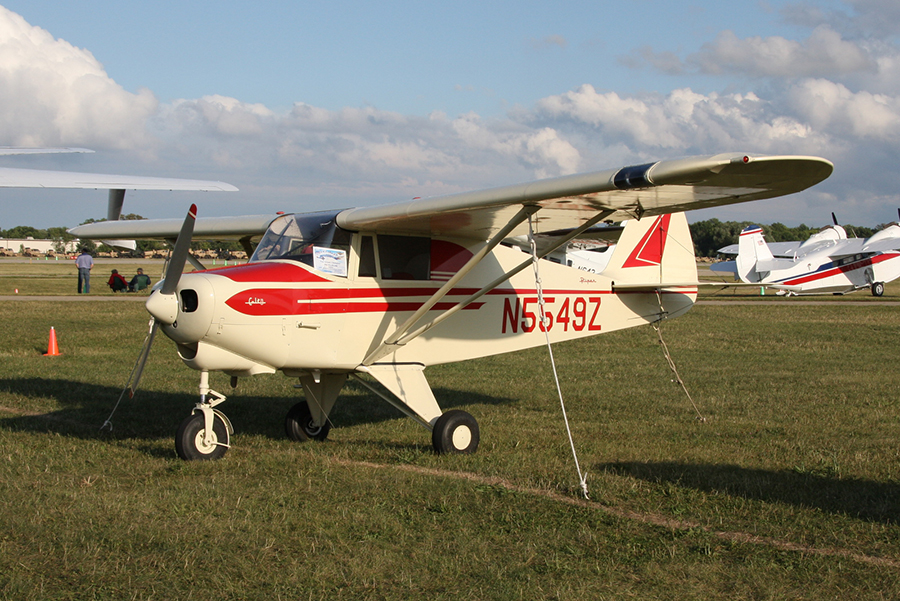 Manufactured between 1960 and 1964, the Colt was a two-seat cut-down version of the popular Piper Tri-Pacer, designed to compete with the new Cessna 150. The flaps and one fuel tank were removed, as were the rear windows and doors. A 108-horsepower Lycoming O-235-C replaced the larger Tri-Pacer engine.
The Colt cruises at 95 knots at 75% power and climbs at 610 feet per minute. Making up for the leisurely performance is the miserly fuel bill. The Colt sips 6 gallons per hour with a range of 415 nautical miles. Their owners love these aircraft due to their good handling characteristics, better load carrying capabilities than a comparable age Cessna 150, and low operating costs.
You can currently buy a Colt for $20,000 to $25,000, with total airframe hours ranging between 2,000 and 6,000.
Cessna 120/140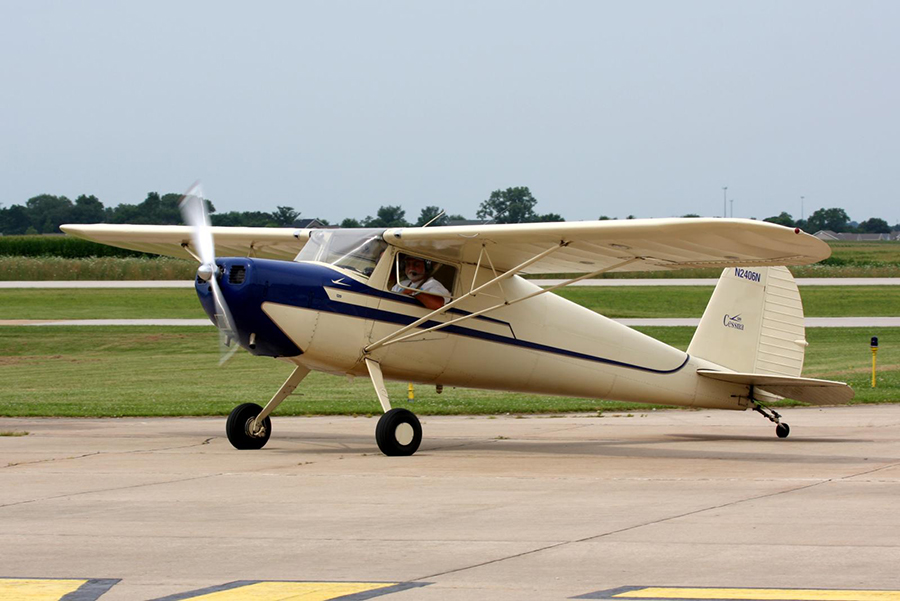 The Cessna 120/140 series was the precursor to Cessna's famous 150, consisting of a two-seat aluminum fuselage with fabric-covered wings and conventional landing gear. The main differentiator between the two models was that the 140 had flaps while the 120 didn't. The engine used was the 85 horsepower Continental C-85-12. Over 6,500 Cessna 120 and 140 aircraft were manufactured between 1946 and 1951.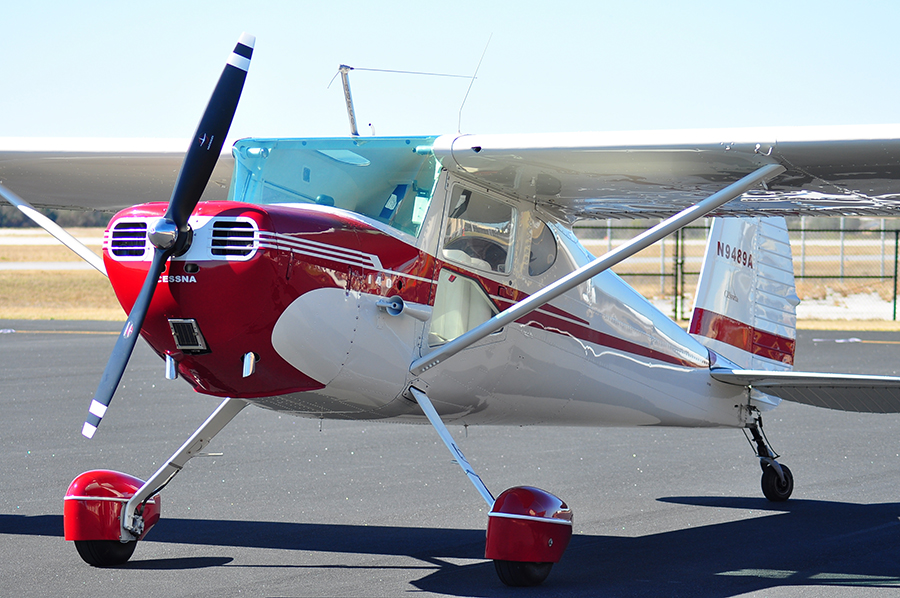 The performance specs match the Piper Colts, with a 95-knot cruise at 75% power and a climb rate of 640 feet per minute. The Cessna 120/140 series sips less fuel at 5.4 gallons per hour; however, they don't have Colt's load-carrying abilities. You can carry fuel or luggage, not both.
Handling is great, with light pitch characteristics and crisp roll capability. Visibility forward is first class while being non-existent to the rear. You can buy older Cessna 120 or 140s at prices ranging between $23,000 and $28,000, with total airframe hours ranging from 1,800 to 6,000.
1946 Ercoupe 415-C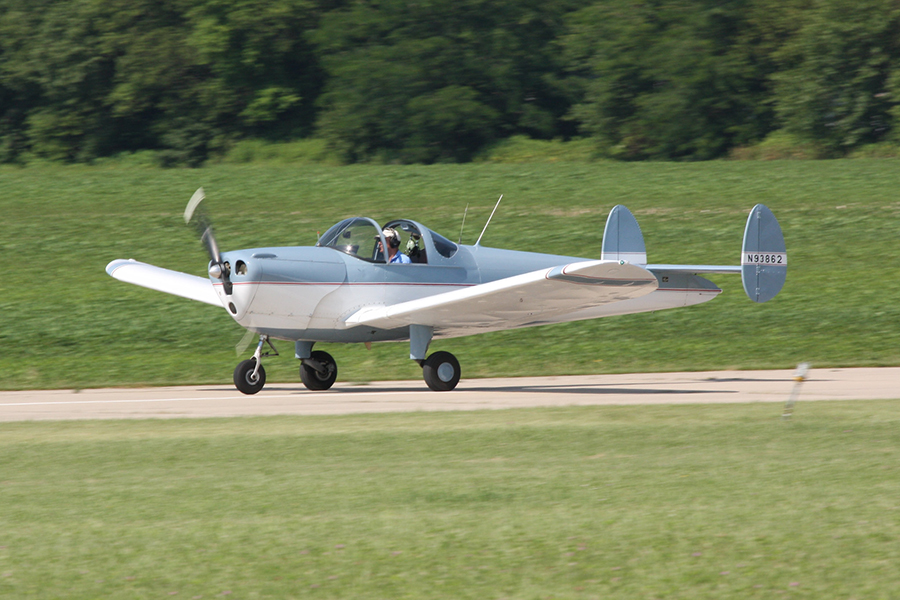 The Ercoupe 415-C is an interesting-looking aircraft with a meandering and complicated history. However, the Ercoupe 415-C is a great favorite amongst its owners. Powered by a 75-horsepower Continental engine, the two-seat aircraft is a low-wing monoplane with tricycle landing gear and twin rudders.
The aircraft's claim to fame was its stated inability to spin due to the absence of rudder pedals, using interconnects between the aileron and rudder system. Cruising at 83 knots, the Ercoupe climbs at 550 feet per minute and has a range of 260 nautical miles.
Owners describe the aircraft as a delight to fly, with the large spherical canopy allowing great visibility. Like many low horsepower aircraft, they can develop a high sink rate at low power and airspeed settings requiring you to keep your speed up on final. That aside, you're flying a piece of aviation history, and at prices ranging between $24,000 to $30,000, you can't go too wrong.
Affordable Used Four Seat Aircraft
Two-seater aircraft are fun, cheap, and great for building time. Yet, there comes a time when you'd like to go further, faster, or take some friends and family for a ride. You're buying a lot more aircraft, a larger engine, and a few more systems, so you can expect to pay more. However, you can pick up older four-seaters in good condition at affordable prices.
Piper Comanche Pa-24-180
The 180-horsepower Pa-24 is a four-seat, low-wing, retractable gear aircraft. The entire Comanche series was manufactured between 1957 and 1972, with over 4,800 built. While engine sizes ranged from 180 to 400 horsepower, Piper built over 1,100 of the 180 horsepower models between 1957 and 1964.
The 180 horsepower Lycoming O-360-A1A engine powered the early Comanches, with the aircraft boasting a laminar flow wing and an all-flying stabilator. This nicely streamlined aircraft cruises at 139 knots using 9.5 gallons per hour and has a huge range of 800 nautical miles. Its rate of climb is 910 feet per minute.
These older Comanches have acceptable load carrying capabilities but fill up those fuel tanks, and you can expect to carry only three people. It has a nice size cabin and is a stable and comfortable ride. You can pick up nice examples of the early 180s at prices between $42,000 and $80,000, with airframe hours in the region of 4,000 to 4,500.
Cessna 172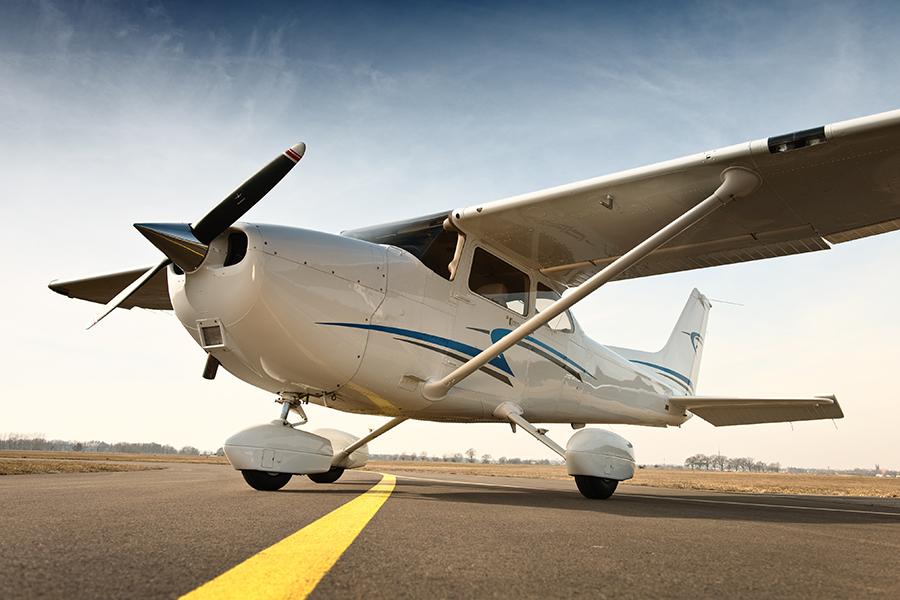 Cessna started building the 172 models in 1956 and continues to manufacture them today. The only break in manufacture was a 10-year hiatus between 1986 and 1996 when production stopped due to soaring liability costs. Over 44,000 Cessna 172 have been built.
The Cessna 172 is an all-metal, high wing, fixed gear four-seater. The robust, reliable, and practical aircraft has good load carrying capabilities and reasonable cross-country performance. Performance specs of a 1966 172G are useful for what you can expect from an older machine. The aircraft has a 145-horsepower Continental O-300 and cruises at 114 knots using 7 gallons per hour. The climb rate is 645 feet per minute, and the aircraft range is 515 nautical miles.
Older models of the 172 manufactured between 1956 and 1975 can be purchased at reasonable prices today, as can newer models with high airframe hours. If the aircraft was manufactured before 1975 and has 3,000 to 5,000 hours, you can find some nice examples for $60,000 to $80,000. You'll also find newer models in the same price band with double those airframe hours, but be wary. The cost of maintenance, mods, and repairs on such a high-hour aircraft may be greater.
Bellanca Viking 17-30/31, or Super Viking 17-30A/31A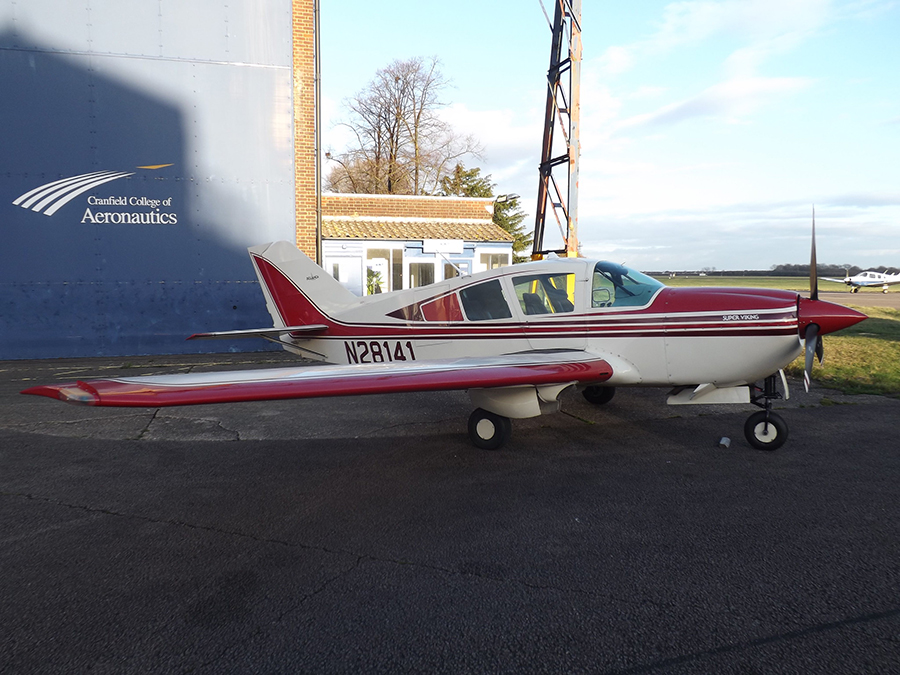 If you're a bit of a maverick and want to spoil yourself, look at an older Bellanca Viking. We're not sure how Giuseppe Mario Bellanca managed it, but his Viking series is pure magic. Bellanca manufactured over 1,340 aircraft from the late 1960s until the 1970s. The Viking is a high-performance single with retractable gear, wooden wings, and a tube and fabric fuselage.
Engines on these early models are either Lycoming IO-540 or Continental IO-520, rated at 300 horsepower. With that size engine, you'll be spending more on fuel at 16 gallons per hour or 12 when leaned at cruise altitude. However, you'll climb at 1,170 feet per minute, cruise at 165 knots, and with full tanks, you'll get four hours of flying plus reserves.
If you crave but can't afford a Bonanza, the Viking is your aircraft. Snug to get into, the aircraft has a light, crisp roll and is stable in pitch. Get some training on fuel management to ensure you're all over the five fuel tanks! You can pick up early Vikings for between $60,000 and $80,000 if you search, or one with a high-time engine in the low $40,000 range. Total airframe hours are between 2,500 and 4,500 hours. Given its performance, the Viking is well underpriced.
Conclusion
When you start talking to people about buying an older aircraft, you'll be deluged with maintenance horror stories and cautions about how expensive older aircraft are to run. Ignore these people.
Yes, there is no such thing as a free lunch in aviation, as in life. However, if you choose carefully and do your due diligence, you might have a higher maintenance bill than the guy who just bought a new Cessna 172, but his aircraft cost $400,000, and yours cost $70,000.
That $330,000 differential will pay for quite a bit of maintenance, and you get to amortize it over many years rather than paying for it upfront. Older aircraft also have the benefit of years of operation. Modifications, experience, and airworthiness directives exist to guide you in the safe operation of your machine, with parts usually easy to obtain.
Aviation is not a cheap industry, but you still can find some great used aircraft at prices that don't make your eyes water. Good luck in your search.