Aerial filmmaking is not only one of the most fun things that you can do with drones, but it's also one of the most profitable. Aerial shots have been staples of professionally produced videos for decades but never have they become so accessible than through the use of drones.
If you have a Part 107 license, the good news is that you don't even need to actively look for clients who are willing to pay for your drone footage. There are sites made specifically for collating media content and selling them openly to customers, thus acting as "marketplaces" for clients and content creators to meet. Listed below are some of the best sites for exposing your drone footage to exactly the types of clients you need.
What type of drone footage sells well?
Uploading your aerial video clips to any of these sites is no assurance that you'll have a line of clients interested in buying them. First, you'll need to make sure that they are good. These sites take pride in the fact that the content they sell has been carefully curated. This means that they have quality standards to maintain.
This means that before you can focus on content, you need your videos to be of acceptable quality. Your best bet would be to use a drone with a 4K camera, although videos shot at 2.7K or 1080p might still be acceptable. You will also need a drone that comes with a mechanical stabilizing gimbal. Beyond those requirements, standing out in a competitive field will depend on the level of your creativity and technical skill.
Another strategy is to create content that your potential clients will specifically be looking for. Most o these shots are considered generic, but there's no doubt that they sell really well. If this is your first foray into selling aerial footage, then here are the kinds of shots you can start your portfolio with.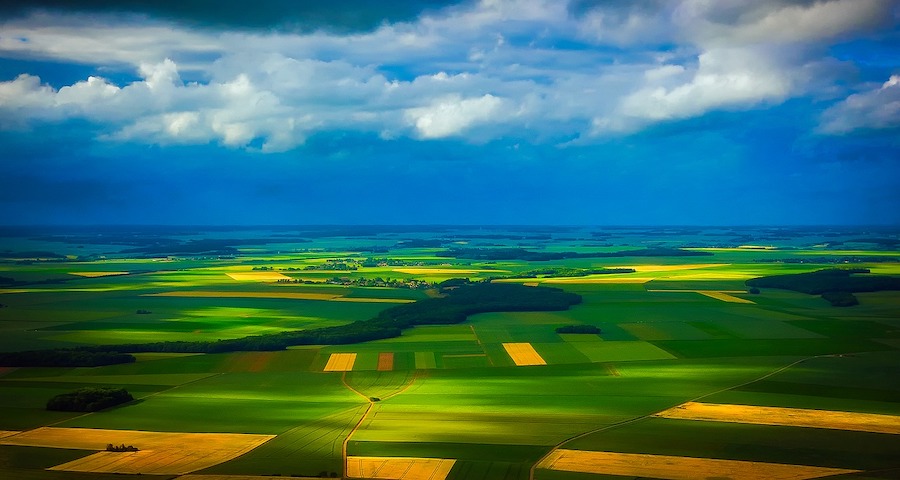 Nature shots
The safest and easiest to sell aerial videos are those that focus on nature. They are also easy to do because there are a ton of subjects out there to capture. From beaches and oceans to deserts and forests, there are practically limitless options for you to capture nature-oriented aerial videos. Clients look for nature shots because they are very versatile and can be spliced seamlessly into tourism videos, advertisements, or even on feature films.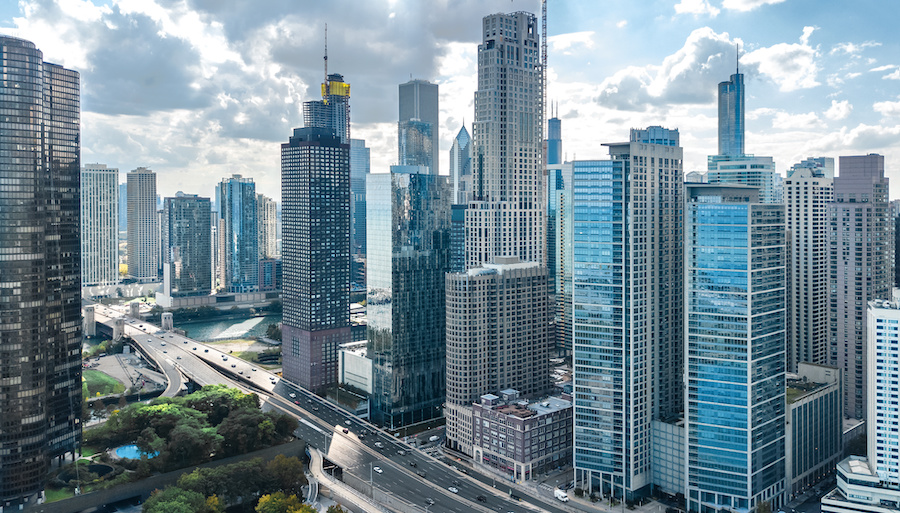 Urban landscapes
To provide balance to nature shots, it would be a good idea to populate your portfolio with shots of urban landscapes. Just as with the previous item, there are a lot of opportunities for this kind of shots and you are really only limited by your imagination.
When choosing subjects for urban landscape shots, take note that different subjects may convey different moods. A modern landscape with tall buildings is vastly different from that of a small quaint town. You can also focus on marvels of modern engineering like trains, shipyards, or a highway full of cars. In any case, be wary of flying over crowds and moving vehicles. Take care not to have any recognizable people in the video, especially if there's no way for you to secure their permission to be included in your commercial shots.
Unique or recognizable infrastructure
Certain pieces of infrastructure are unique or historically significant enough to be elevated to the status of being landmarks. These are great subjects for drone shots they are usually scenic and very useful for video produces to establish the settings of their scenes. Such iconic places probably come up a lot in these sites, so it's going to be particularly challenging to capture them through an angle or style that is truly unique.
The challenge of filming in these locations is that they typically draw huge crowds. Flying over crowds is normally restricted under Part 107 rules, so you'll have to go around this particular problem. You can either fly when crowds are thin or fly under a Part 107 waiver. In any case, the safety of the people on the ground is of paramount importance.
Time-lapse videos
Some drones are capable of shooting time-lapse videos, a video technique where a series of photos taken over a period of time are compressed to a very short interval, thus creating a sense of fluid motion. This is tough to pull off with a drone because time-lapse videos require perfect stabilization. If you think that the conditions are right to capture a time-lapse video and that you have an interesting subject, we suggest grabbing the chance.
Drone time-lapse videos are particularly interesting because of the large scope that drones can capture. This means that you can include more moving subjects on a single frame, whether that includes the sun setting, moving traffic, or people walking along the streets. The rarity of time-lapse videos makes them sell really well and command prices that are higher than usual.
Top 5 sites to sell your drone footage
For drone pilots, the best site to sell videos is one that specializes specifically in drone videos. This is the value proposition of Drone Stock, one of the most popular marketplaces that connect drone-based content creators and buyers. As one of the first websites to offer exclusive drone footage, they are often the go-to of content creators who are looking for aerial videos and do not want to sift through other unnecessary media.
Another great thing about Drone Stock is the fact that they have already established a pretty solid name and a loyal clientele of some very big names in TV and movie production. Even with a footing in Hollywood, Drone Stock still places a lot of focus on social media ads, further widening their footprint in the industry.
Drone Stock is also one of the best-paying marketplaces for contributing drone pilots. If you agree to host your drone videos exclusively with them, you get to earn 50% of all sales from your content. On the other hand, non-exclusive hosting will provide you 30% of the sales. Drone Stock does not require a minimum number of sales for you to earn your royalty – you get your cut from each and every transaction.
Being well-established works well for Drone Stock and their exclusive contributors. They typically field requests from filmmakers, directors, and producers for specific shots. These requests are then sent out to their pool of contributors, thus providing them opportunities that otherwise would not have been available.
While sites that sell exclusively aerial videos are great for filmmakers who don't want to search through distracting content, they still aren't as popular as standard stock media sites. In this field, few names are as recognizable as Getty Images.
A favorite of produces and filmmakers worldwide, Getty Images is more popularly known as a site for stock images. What most people don't know is that they also sell stock videos. Their video gallery is much smaller than their image gallery, so drone pilots have the chance to quickly stake their claim over a huge potential market.
Applying as a contributor to Getty Images is surprisingly simple. All you need to do is to submit YouTube links via the Getty Images smartphone app to have their team of editors review your contributions. Upon approval, you will be free to upload any content as long they comply with the site's standards.
All drone videos submitted to Getty Images become exclusive to them, which means you can no longer submit them to other stock sites. For royalty-free video clips, contributors will get a 25% cut of total sales.
The terms of Getty Images may seem unattractive at first glance, but they have a couple of things working for them. The first is that their brand commands higher than usual prices. For instance, this 12-second time-lapse video of drifting clouds commands a price of $450 for 4K resolution.
There's also the fact that Getty Images is one of the most recognized stock media sites. If you can come up with a really great stock video, it's not inconceivable for it to have hundreds of buyers. It only takes basic math to figure out how much you can possibly earn by hosting your content with Getty Images.
Shutterstock is another big name in the stock media industry. Their system works a lot like Getty Images but is a bit simpler so you can better forecast how much you can possibly earn.
Again, Shutterstock is more well-known as a stock photo site. Their marketing is still more slanted towards this reputation, to the point where finding the videos section on there is a bit too complicated for our liking. However, they do have an expansive selection and even have a gallery that is dedicated to aerial videos.
The incentives that Shutterstock offers to contributors are a bit more appealing. All videos, regardless of price, fetch a price of $400. Contributors earn a fixed rate of 30% of all stock video sales. You can also submit aerial photos for hosting on their site, although their pricing scheme for stock photos is a lot more complicated.
Shutterstock empowers their contributors and helps develop their skills through their content. They run a blog that's exclusively accessible to contributors that are meant to inspire them and get their creative juices flowing. They also provide a 'shot list' of the most demanded content to help their content creators gain more sales. For filmmakers, Shutterstock provides a Video Workshop hosted by a group of experts.
In a way, joining Shutterstock feels like being a part of a real community. This community is something that Shutterstock actively tries to grow with their contributor referral program which incentivizes contributors who can refer either buyers or other contributors.
BlackBox is a unique site that doesn't provide hosting to stock media but, instead, forwards them to sites such as Shutterstock, Vimeostock, and Pond5. This is a great platform for immediately expanding the reach of your content without having to upload them to multiple sites.
The vision of BlackBox is to free up the time of creatives so that they have more time for content creation. Membership with BlackBox does not cost anything – all you need to do is to sign up for an account and upload photos to their portal. Right now, they only accept stock videos, so their clientele is a bit more focused.
A unique thing that BlackBox offers is that they can double as a collaboration platform. For instance, a drone pilot can upload an aerial video for an editor to cut or color grade. The finished video is then submitted to BlackBox for hosting on stock media sites. All the people involved in the production get a cut from any earnings from the video sales. This allows for collaboration even for remotely located content creators, which seems to be more and more relevant nowadays.
Through Blackbox, filmmakers can even get in touch with talent, studios, or location owners. The goal of Blackbox is to connect all the people who can become involved with the creative process so that content creators will not have to do all the legwork themselves.
A downside of going through a "middle-man" like BlackBox instead of uploading directly to stock media sites is that they also get a cut from the transaction. For every sale, the stock media site gets 60% of the earnings, while Blackbox gets 15%, leaving 25% for the content creator.
Build your own website with Squarespace
As a parting suggestion, you don't necessarily need to stick with stock media sites – there's always the choice of striking out on your own. If you truly believe that you can draw clients in on the strength of your content alone, then you can just build your own professional website for hosting your drone videos.
You don't necessarily need advanced coding skills to build your own website. Squarespace is a web hosting that provides professional-looking templates that you can easily customize to suit your content and sense of style. Should you still need more help, Squarespace frequently hosts webinars for website creation and maintains a forum of active users and professionals who will be more than happy to give advice.
One benefit of this approach is that you are in full control of your branding. From the design of the interface to the background images, being able to create your own website means that you can craft your image based on how you want to appear to your potential clients. Of course, you'll have to do all the marketing yourself, but that's part and parcel of running your own business.
The biggest advantage, of course, is that you get to keep all the earnings from any sales. Based on our other suggestions, stock media sites get to keep up to 75% of earnings if you choose to host your videos on their site. By selling on your own website, you're also in full control of the licenses of your content – no longer do you need to agree for your content to hosted exclusively on any single site.
Final thoughts
Since drones became a thing, drone filmmaking has always been one of the more profitable avenues for drone pilots. Nowadays, selling drones videos has become easier than ever. You won't even need to actively seek out clients who want to buy your aerial videos – you can simply upload them on any of these websites.
The advantage of hosting your content on these sites is that they have well-established reputations that can draw in potential clients. The clientele of these sites includes both amateur and professional directors and filmmakers, so there's even a chance for you to get connected with big-shot Hollywood producers.
Again, we have to stress that quality is the key. No extent of marketing can make up for shaky footage, poor resolution, or bad framing. If you're confident in the quality of your drone videos, then give these sites a shot.