Kneeboards were used almost as soon as flight itself was invented. Today, while the traditional kneeboard strapped to a pilot's leg is less common, you will find some form of the kneeboard in every cockpit.
Kneeboards come in many shapes and sizes, with various features – some very useful, some less. With so many options to choose from, finding a kneeboard that is value for money, comfortable, and useful can be a challenge. We're here to help.
We've put together the ultimate list of pilot kneeboards in 2022. Strap in and make notes.
This article will be divided into three sections:
General Kneeboards
Tablet (iPad) Kneeboards
If you're looking for the best general kneeboard, the FlyBoys Reversible Kneeboard is your best option, but you will have to purchase an iPad adapter to use it with your tablet.
For a tablet-specific option, the MyClipMulti Kneeboard is the most practical and affordable choice.
The Best Standard Pilot Kneeboards
Durable, versatile, combat tested.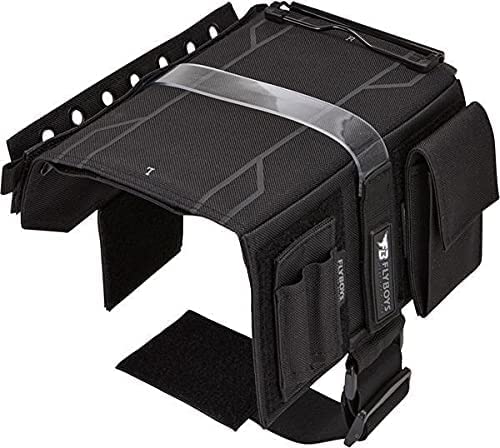 PROS
Durable
Versatile
Ambidextrous
iPad adapter available
CONS
Accessories sold separately
The FlyBoys Reversible kneeboard does everything a pilot dreams their kneeboard could do. And it does it well.
The FlyBoys reversible kneeboard is slimmer than most and designed to fit your leg for maximum comfort. Due to this design, the FlyBoys Reversible kneeboard is usable but remains clear of the controls.
The real beauty of the FlyBoys Reversible kneeboard is its versatility. The kneeboard can be configured using removable Velcro sections in addition to other accessories, such as an iPad adapter.
The kneeboard can also be fully configured for left-hand or right-hand use.
You can purchase various accessories for the FlyBoys kneeboard, the most popular being the iPad adapter, which turns the FlyBoys kneeboard into a powerful and versatile kneeboard.
Reliable, affordable, and with no fuss.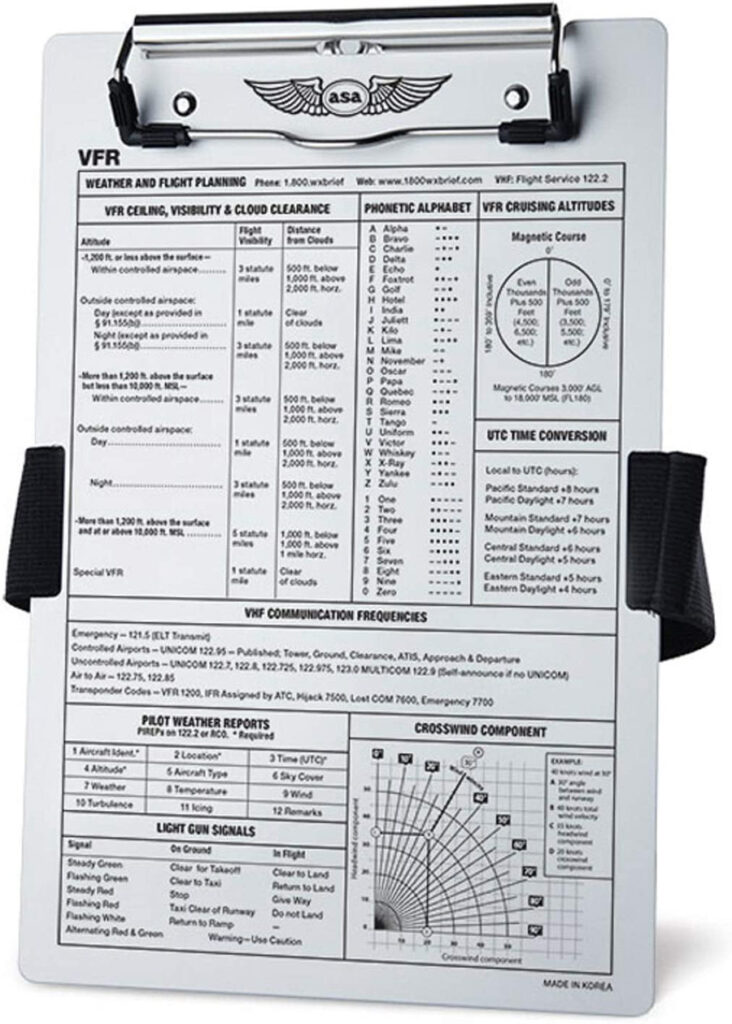 PROS
Affordable
Quick reference information included
CONS
The ASA KB-1-A is the updated version of ASA's classic KB-1 aluminum kneeboard. The new KB-1-A features updated VFR quick reference information.
The KB-1-A has everything you need, from a pilot kneeboard, durable aluminum construction, Velcro straps, and a pen holder. Perfect.
It's not built for comfort, however, so you may find it annoying after a few hours of continuous use. The Velcro strap may also tend to stretch over time, which means you may have to adjust it with age or buy a new strap eventually.
If you're looking for a no-fuss, reliable kneeboard at a great price point, the KB-1-A is your best bet.
A more versatile version of ASA's classic design.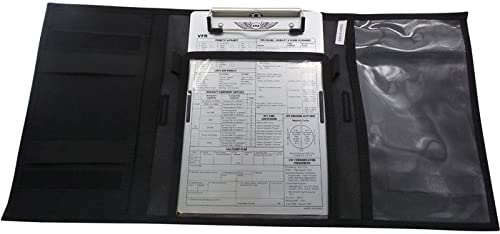 PROS
CONS
If you need a bit more storage space than the KB-1-A provides but don't want to break the bank, the ASA KB-3 will serve you well.
Featuring a tri-fold design, the KB-3 is large enough to hold almost anything you'd like quick access to. The clear right panel is a particularly useful place to keep your map.
The KB-3 is not as intuitive to use as its smaller counterparts, so keep in mind that it may be overkill for your needs.
The Best iPad/Tablet Pilot Kneeboards
Simple, affordable, and effective.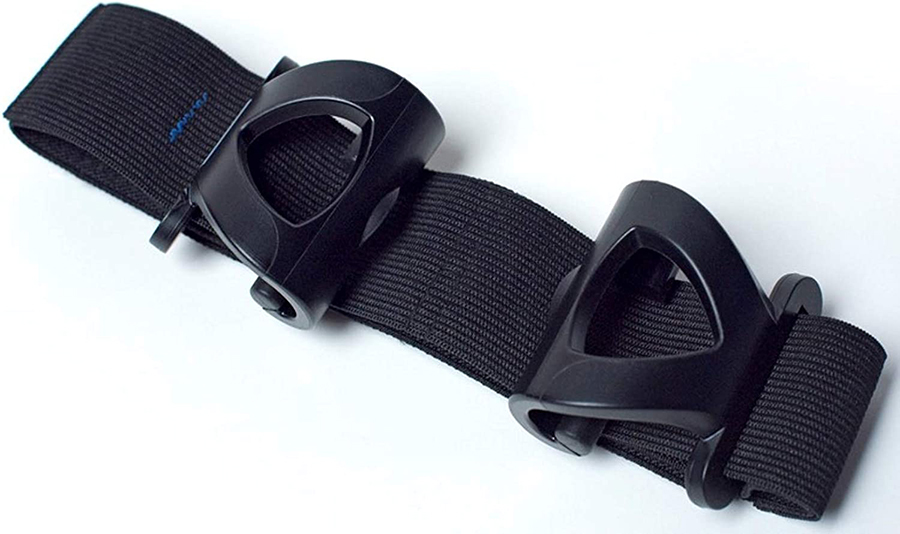 PROS
Affordable
Ambidextrous
Works with a wide range of devices
CONS
May obstruct the Apple Pencil magnet
Often in life, you may find that less is more. The MyClipMulti is the ultimate example of this.
This simple and effective design uses two large clips to hold your device securely in place.
It can accommodate a wide range of tablets as long as they are less than .45 inches in thickness and smartphones that are at least 3 inches wide.
The large clips may obstruct the Apple Pencil magnet, so be sure to test it out within the return policy time frame.
A premium option.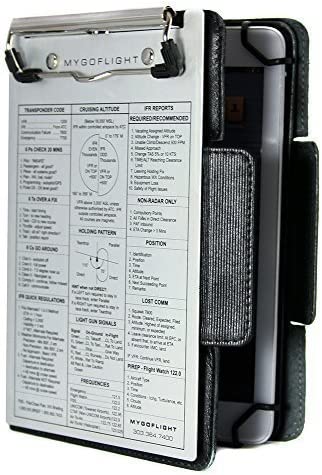 PROS
Includes an actual kneeboard
Durable
Allows portrait and landscape usage
CONS
An exceptional kneeboard for pilots looking to fly without compromise, the MYGOFLIGHT Pilot Kneeboard doesn't come cheap but serves as a great investment.
With an integrated kneeboard and lapboard for notes and tablets, the MYGOFLIGHT can be used as a kneeboard or folded out as a lapboard.
The kneeboard also doubles as an iPad case that is made out of leather and features a built-in stand.
It fits all iPad Mini and 7-inch tablets.
Holds your tablet in place with a bit of extra storage.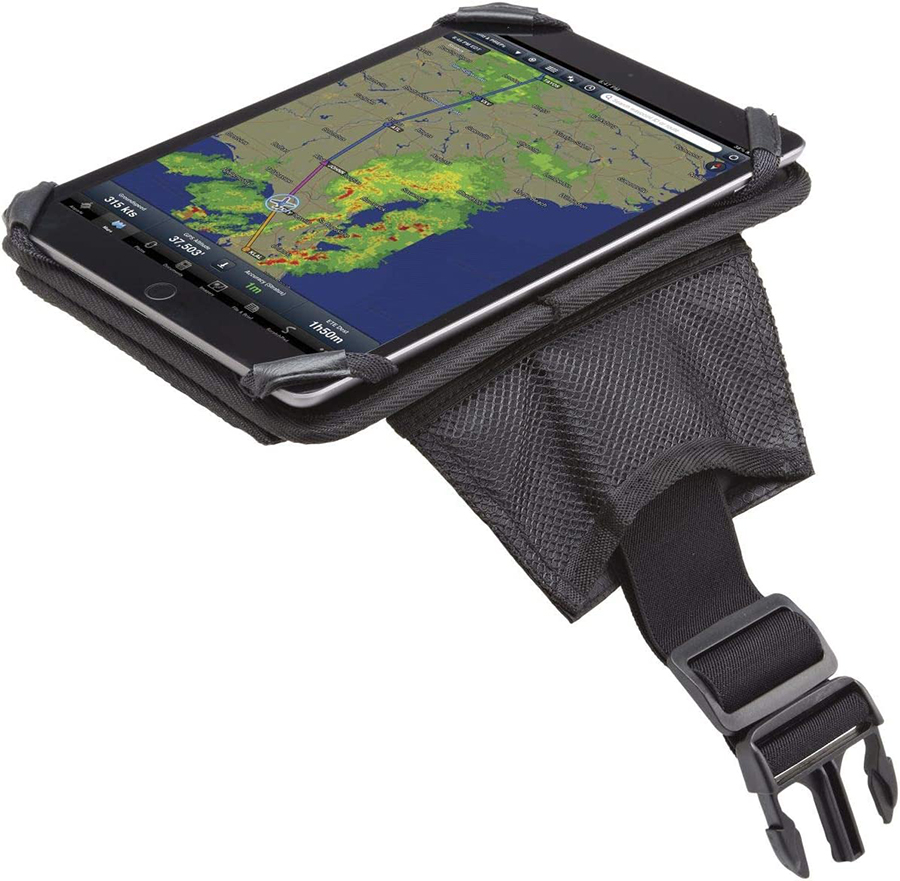 PROS
CONS
The small version does not fit the 6th-generation iPad Mini
The Flight Outfitters iPad Kneeboard offers a compact design for cockpits where space is at a premium. This kneeboard provides a sturdy mounting bracket and uses expandable loops to securely hold your device in place while you fly.
The unique reversible construction allows it to be used on either leg, and the mounting bracket allows for landscape or portrait tablet orientation.
Plus, two mesh pockets offer handy storage without taking up too much space.
The Flight Outfitters Kneeboard is available in two sizes – small and large.
A classic brand's venture into the modern age.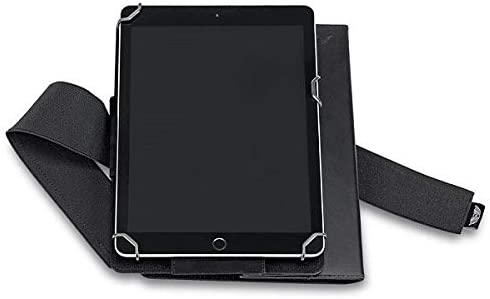 PROS
CONS
Does not fit larger tablets
The ASA iPad Kneeboard is a dependable, well-crafted companion that will keep your tablet safe and sound in any environment.
Made from eco-friendly leather with an adjustable strap to fit 9" tablets, this kneeboard has everything you need. The ASA iPad Kneeboard features a clip for notepads & documents as well as a soft microfiber cloth protective inner coating.
The kneeboard can be tilted while keeping the ports easily accessible.
Is a Pilot Kneeboard Necessary?
A pilot kneeboard can be a helpful tool for any pilot, whether flying a small airplane or a large commercial jet. A kneeboard ( or lapboard) provides a place to keep important information within easy reach and view, freeing up cockpit space for other tasks. But is a kneeboard necessary? The answer may depend on the type of flying you do and your personal preferences.
If you fly primarily for recreational purposes, you may not need a kneeboard. If you fly mostly in good weather conditions and don't often have to refer to charts or other reference materials, you may be fine without one. You will likely benefit from some method of note-taking, however.
On the other hand, if you regularly fly in adverse weather or terrain or if you frequently have to consult reference materials while flying, a kneeboard can be a real asset. A kneeboard is particularly helpful when flying IFR, even in VFR conditions.
Another consideration is the type of aircraft you fly. In a small plane with limited cockpit space, a kneeboard can help keep things organized and within easy reach. In a larger aircraft, you may have more room to spread out charts and other materials, making a kneeboard less essential. Some larger aircraft even feature built-in kneeboards or lapboards.
Finally, if you use a tablet in the cockpit, you may benefit from using a kneeboard that will allow you to mount your device to your leg. Whether you prefer a kneeboard or cockpit-mounted tablet position is a matter of personal preference.
Ultimately, whether or not you use a kneeboard is up to you. If you find it helpful, by all means, make use of one. If not, there's no need to purchase one. Keep in mind that a kneeboard can be a valuable tool for any pilot who wants to stay organized and prepared while flying, and it may be better to have one and not need one than not have one at all.
A Few Important Factors to Consider
There are a few crucial factors to consider when purchasing a pilot kneeboard.
First, and arguably most importantly, consider the size and weight of the kneeboard. Choosing a kneeboard that is large enough to support your device or notepad comfortably but not large enough to obstruct your movement or cockpit controls is essential.
Second, consider the type of material the kneeboard is made from. Some kneeboards are made from cheaper plastic, while others are made from metal or lighter aluminum. Each type of material has its advantages and disadvantages, particularly regarding price. You may want to pay a little extra for a more lightweight and durable kneeboard if you are going to use it regularly.
Third, consider the price of the kneeboard. Kneeboards can range in price from a few dozen dollars to several hundred dollars. Decide on a reasonable budget based on your use case, and work backward.
Finally, consider the warranty and return policy of the retailer before making your purchase. This will ensure that you can return or exchange the board if it is not what you expected. Pilot kneeboards are notorious for being incompatible with specific tablet models or simply not fitting certain leg shapes.
Conclusion
To find the best kneeboard for you, you must consider what your needs are and what features are most important to you.
Be sure to check the return policy before purchasing a kneeboard so that you can get your money back if it does not suit your tablet, cockpit, or leg.