10 Tips for Passing the Part 107 Knowledge Test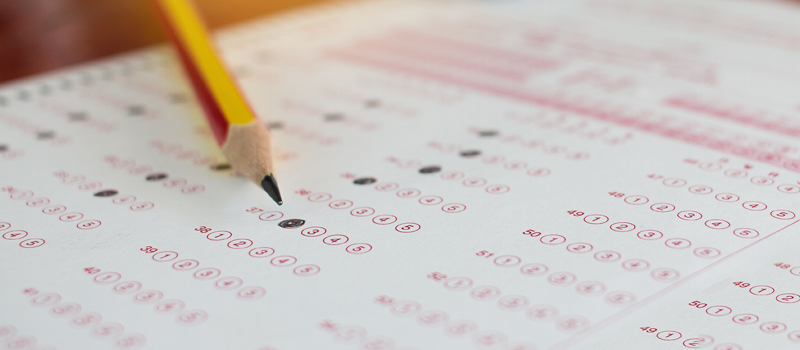 With drone technology continuing to evolve and more institutions recognizing how useful drones can be, it is no longer surprising that professional drone services are considered one of the fastest rising industries today. In an effort to maintain the safety of national airspace, the FAA had to enforce regulations on commercial drone flight.
Aspiring commercial drone pilots will need to secure a Part 107 remote pilot certificate before they can operate legally. This requires passing a 60-item knowledge test on various aviation-related topics. If you have a Part 107 knowledge test coming up, here are some basic tips that should help you get that passing score:
1. Prepare early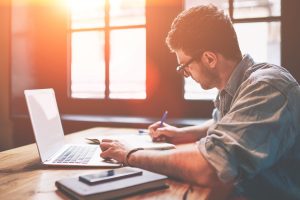 Preparation is key to just about any huge undertaking. This applies just as well to the Part 107 knowledge test. You can pick any appointment schedule when you sign up for the test, which means that you can decide just how long you will have to study.
Most people recommend dedicating at least two weeks of study before the knowledge test. You can stretch this up to a month or two, but we don't advise waiting too long. A little bit of pressure helps in making sure that you commit to a study schedule.
Of course, the time that you have to study isn't as important as what you do with that time. Resources for learning isn't a problem, as there are hundreds of them online, both free and paid. Find what works for you, commit to a schedule, and make the best of the time that you have.
2. Know which areas to prioritize
Working smart is always a better alternative to working hard. In the case of the Part 107 knowledge test, some areas tend to be more emphasized in terms of the number of questions compared to others. This means that you may want to prioritize these areas accordingly during your preparation.
According to the experience of those who have taken the knowledge test, about a third to half of the questions are about aircraft operations. These include the specific restrictions listed under the Part 107 rules, airspace classifications, and readings sectional charts, among a few other topics.
Other topics worth dedicating ample study time to include weather, interpreting METAR and TAF reports, how weather affects aircraft operations, radio communication standards, and aircraft maintenance.
This does not mean that you'll get by ignoring other study topics, but allocating a bulk of your time to the topics mentioned above should cover more than half of the questions on your knowledge test.
3. Practice, practice, practice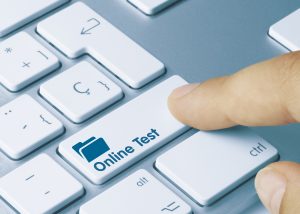 One thing you need to know about the Part 107 knowledge test is that no single person takes the same set of questions. This is because the FAA pulls 60 questions randomly from a pool of around 300. With so many possible combinations, it is virtually impossible for any two people to take the same knowledge test.
This means that there is simply no way for you to anticipate what questions you will see on your test. How can you prepare for such unpredictability? Aside from simply reading up on the topics, it's also a good idea to take as many practice tests as possible.
Taking a practice test is a great way for you to know the kind of questions that the FAA asks on the actual knowledge test. If you're lucky, you might even stumble upon questions in your knowledge test that are virtually identical to those you've already encountered in your practice sessions.
The thing about the 300 questions is that they are just variations of questions on the same body of knowledge. By tackling practice tests, you develop the skill to anticipate the real questions and get a perspective on how the FAA develops the knowledge test.
4. Know the reference materials
Reading sectional charts and understanding its symbols is a huge part of the Part 107 knowledge test. Sectional charts are used by just about all aviation professionals, acting as a sort of map for delineating different airspace sections, understanding specific communication standards, and identifying airspace hazards.
When you take the knowledge test, you will be given a copy of the Airman Knowledge Testing Supplement book where you can look up the sectional charts. The book also contains a list of the common map symbols and legend, which means that you will not have to memorize them.
Even though you will have the book during the test, not knowing how to navigate your way across the charts can be a huge problem. You will also want to be familiar enough with the common map symbols that you will not have to spend so much time looking them up on the legend every time.
5. Take a paid training course, if you can
There is certainly no shortage of learning resources available online that can be used to prepare for the Part 107 knowledge test. If you're on a budget, then you can even study using just free resources – a combination of online sample tests, YouTube videos, and podcasts have proven to be effective enough for some people.
The problem with settling for free online resources is that they do not offer any sort of organized learning experience. Making sense of all the knowledge will be all up to you. While not wholly ineffective, this is a less than optimal way to approach the whole preparation step for the Part 107 knowledge test.
If you can afford it, we definitely recommend going for a paid training course. Pilot Institute offers a Part 107 Made Easy online course that provides more than 200 video lessons, an 11-page illustrated cheat sheet, unlimited practice tests, and lifetime access for a discounted price of $149.
The benefit of a paid training course is that it presents the knowledge in an organized manner and provides sample questions that are well-curated. All the material can be accessed either via desktop or mobile, making it easy to sneak in a few minutes of learning even while you take your lunch break. Best of all, Pilot Institute will reimburse you the $150 testing fee should you fail the knowledge test on your first try.
6. Make a cram sheet
The body of knowledge you'll need to go through for the knowledge test is huge. Inevitably, you're not going to remember all of the facts that you've read up on, which means you'll have to go back to them every now and then. This can be problematic if you rely on long reading materials or video lessons.
A smart strategy is to take notes while you go through the lessons and consolidate all of then on a "cram sheet". This should ideally be contained in just a few pages and should serve only as a summary of the most important point that you have studied.
The Pilot Institute provides an 11-page cheat sheet when you sign up for the Part 107 training course, which is a good model to pattern your cram sheet after. We still advise writing down your own notes – this has been proven to be an excellent way of retaining knowledge. This will also force you to organize all of the knowledge as you write them down, therefore also helping to organize them in your memory.
Lastly, a cram sheet can be a useful tool in cramming, as its name implies. You might want to do some last-minute studying on the hours leading up to your exam. This is when a cram sheet will truly come in handy.
7. Know what to bring and NOT to bring
Taking the Part 107 knowledge test is already plenty stressful. To not add to your stress, make sure that you are well-prepared with all of the essential things to bring when the day of the test comes. The most important is a valid government-issued photo ID which bears the same mailing address that you indicated in your application. This will be used by the testing center to verify your identity.
Aside from that, all other items are optional but useful. You can bring a basic calculator to help with calculations during the test, although none of them are particularly difficult. You can also bring a magnifying glass and light source if you have vision difficulties. This could come in handy when looking at the sectional charts – some of those symbols can be pretty hard to see.
The testing center will provide you with a few sheets of paper and a pencil to do long-hand calculations, so don't worry about those.
When you head to the testing center, it would be best to leave behind stuff that is outright prohibited – your phone, and any other review materials you might want to hold on to for last-minute reading. You don't need the added stress of having to figure out where to leave them while you take the test.
8. Double-check your photo ID and your IACRA application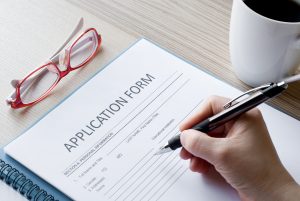 As we've mentioned, a government-issued photo ID is essential because the testing center will be using it to verify your identity. This means that you'll have to ensure that the details on your photo ID are consistent with the ones you have provided in your Part 107 license application.
The most important detail to check is that the name that appears on your photo ID is exactly the sameas the one in your application. This includes the middle name. Although the testing center may exercise some discretion in allowing you to take the test despite minor inconsistencies, you might still encounter some delays in the issuance of your drone license.
One other thing to note is if there are differences in the address stated in your photo ID and the mailing address you specified in the IACRA application. This is a little easier to solve – just bring a recent utility bill that reflects your current mailing address.
9. Take your time
You will be given two hours to finish the knowledge test. Based on the experience of people who have taken it, this allowance is more than enough to answer all 60 questions and do a review through all of them.
If you catch yourself stressing out over a particularly difficult question, just take a deep breath and keep in mind that you have time to go back to it later. We don't think we've heard of an account of a drone pilot saying that they did not have enough time to finish the knowledge test. The best strategy will be to take it slow and give each question as much deliberation as needed – there is virtually no time pressure here.
10. Don't freak out!
As long as you're well-prepared, the biggest hurdle that remains between you and that drone license is you losing your nerves during the knowledge test. Getting too stressed can lead you to forget what you've studied and make careless decisions. Just take it easy – you've got this.
If you need a more comforting thought, then you might be glad to know that the FAA has already certified more than a hundred thousand drone pilots under Part 107. While you may not be taking the exact same test that all those drone pilots did, the fundamentals are all intact for every set of the knowledge test. If all those drone pilots were able to pass the test, then there's no reason why you should not be able to do the same.
Final thoughts
The Part 107 knowledge test may be the single biggest hurdle for a drone pilot to be given the privilege to operate commercially. Here's the thing about it, though – it's not particularly difficult. With just a few weeks of preparation, any drone pilot worth their salt should be able to be good enough to pass the knowledge test.
We hope that these tips can help any drone pilot out there who is preparing or just about to take the knowledge test. As one last tip, we would like to say that what you do after you earn your license is more important than the knowledge test. The drone community isn't exactly the best when it comes to social acceptance. By making sure that you always fly by the rules while also considering the safety and privacy of the people around you, you can be an instrument in boosting the reputation of drone flight.