A Step-by-Step Guide to Taking the Part 107 Knowledge Test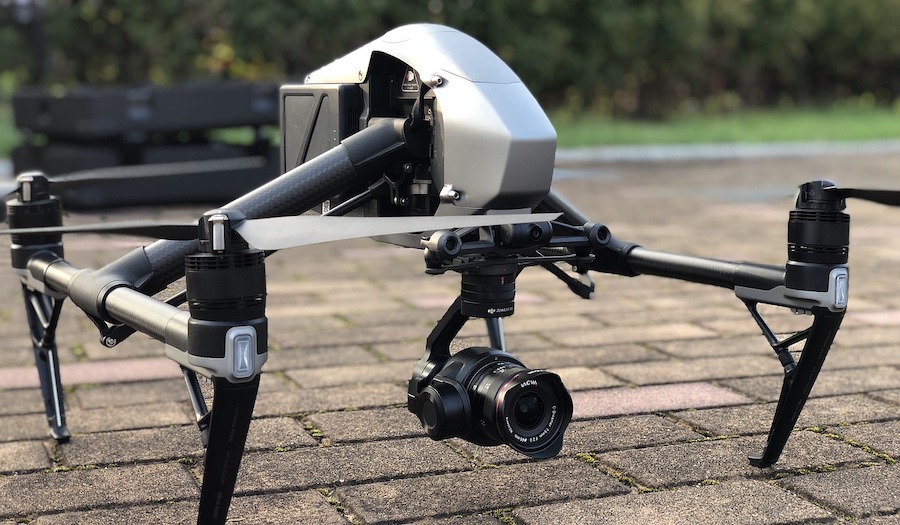 Since the Part 107 rules were implemented back in 2016, all commercial drone pilots have been required to get a remote pilot certificate before they can operate their drones for profit. This has served two major purposes for the FAA: as a means to document all the commercial drone pilots in the US, and to impose a minimum level of knowledge before they can operate.
The major requirement before anyone can be granted a remote pilot certificate is to pass the Part 107 knowledge test. If you've never heard about this knowledge test before, then this article is perfect for you. Read on as we go over the process of taking the Part 107 knowledge test, from qualifications to earning your drone license.
1. Determine if you really need the remote pilot certificate
The Part 107 remote pilot certificate, more commonly known as the "drone license", is a requirement of the FAA if you want to fly your drone while earning cash. If you have no plans of doing so and intend to fly purely for fun, then there's no need for you to go through the complex and time-consuming process of getting the drone license.
On the other hand, there are also a lot of drone pilots who have gone ahead and acquired the drone license even if they don't intend to start a drone business or a career as a professional drone pilot. It's nice to have the option anyway, and many drone pilots find themselves realizing that they can make a quick buck as soon as they reach a certain level of expertise.
It can also be very easy to inadvertently get into commercial drone flight if you fly your drone frequently enough. You may take some nice photos, post them online, and end up with offers from marketers who want to buy them. Your neighbor may ask you to take an aerial photo of their house or backyard, which they may use to sell their property.
Take note that you don't have to be directly compensated for your work for it be considered commercial use. As long as the output of your work from drone flight is used to further a business, then the FAA considers it as commercial drone operations.
2. Check the qualifications
Whether you're going into the certification process with the full intention of being a professional drone pilot or you just want to keep it in your back pocket in case you might need it, the first step is to check that you satisfy the FAA's basic qualification for those who want to take the knowledge test. There are only three qualifications:
Be at least 16 years of age
Be able to read, write, speak, and understand English
Be physically and mentally fit to fly a drone
Take note that you do not need a medical certificate to prove your physical and mental fitness. Instead, the FAA relies on the candidates doing a self-assessment.
3. Sign up for an FAA Tracking Number
As of January 2020, all candidates for the Part 107 knowledge test are required to acquire an FAA Tracking Number (FTN) before signing up for the test. Your FTN will be used as your unique identifier and will be associated with you throughout your whole career in aviation. This move also streamlines many of the FAA's processes so transactions should now proceed faster and with fewer errors.
To get your FTN, simply sign up for an account in the Integrated Airman Certification and Rating (IACRA) website. Your FTN should be generated and assigned to you upon successful registration. Take note of this number, as you'll be referring to it a few times throughout this whole process.
4. Look for a testing center
The FAA has delegated administration of the knowledge test to a company called Computer Assisted Training Service, Inc. (CATS). Through this partnership, the Part 107 knowledge test (among other FAA certification tests) can be taken in any of the more than 700 FAA-certified testing centers nationwide. This should make it easy to find a testing center that's just a short drive away from you.
To look for a testing center, simply go to the CATS website where they have helpfully embedded a map of the testing centers. You can also do a search by state.
5. Set a testing schedule with CATS
Once you've identified a testing center on the CATS website, click its link to check out more details. The individual pages should show the testing schedules for that center, as well as the center's contact details. If you've decided on a schedule that works for you, you may get in touch directly with the testing center to set an appointment.
As an aside, you will want to schedule your knowledge test in a manner that gives you ample time for preparation. How much time you actually need may vary, but most people we've talked to believe that two weeks is just enough if you commit yourself to the cause. Make sure to put this into consideration when you pick a schedule.
6. Pay the testing fee
A $160 testing fee will have to be paid to CATS for the administration of the test. This is non-refundable, even if you end up failing. This testing fee pays only for the costs of test administration and none of it goes to the FAA.
7. Prepare for the test
It bears repeating again and again: the Part 107 knowledge test isn't something that you can breeze through with minimal preparation. With special topics on aviation such as how to read sectional charts, interpret weather reports, and predict the effects of weather and loading on performance, you will certainly have your work cut out for you.
You will need to answer at least 70% of the 60 multiple-choice items correctly to pass the knowledge test. While it's true that hundreds of thousands of drone pilots have already passed the test, it's also true that there's a small percentage who have failed in their first attempts. If you don't want your testing fee to go to waste, then it's worth the time to prepare and pass the test on your first try.
Most people prefer to sign up for a paid training course to prepare for the knowledge test, such as the Part 107 course offered by Pilot Institute. While free study materials are also available, paid training courses provide value by organizing ideas in a coherent manner that makes them easier to understand. The content is also presented in a more engaging format to maintain your attention and maximize learning.
Pilot Institute's Part 107 Made Easy course consists of more than 200 video lessons, totaling about 2.5 hours of easy to understand instructional videos. To build your confidence, you can go through the three practice exams and twenty quizzes at the end of the lessons. All the content can be viewed on a desktop or on mobile, so you can even continue preparing for the knowledge test while you're on the go.
The course includes a few bonus materials, including an 11-page illustrated cheat sheet and a Flashcard mobile app which should help you sneak in a few quick review sessions. Only a one-time fee needs to be paid for the course, after which all the course contents (which gets continuously reviewed and revised) will be available for you for life. Best of all, PilotInstitute offers a $150 cash-back guarantee if you don't pass the Part 107 knowledge test on your first try.
Whether you sign up for a paid training course or make do with free resources, what matters is that you commit your time and focus on studying. We know many drone pilots who have passed the knowledge test with much fewer study materials or time to study. This emphasizes the role that dedication plays in determining whether or not you pass the test.
More than passing the test, keep in mind that everything you learn during preparations can very well come in handy once you start your career as a professional drone pilot. A lot of these rules and restrictions will be coming up very frequently and knowing them is essential for compliance. Deep knowledge of the rules could also be useful if you need to apply for Part 107 waivers which are essentially requested to operate beyond the default Part 107 restrictions.
8. Take the test
Make sure to come to the testing center a few minutes before your scheduled appointment on the day of your test. You may be required to show a valid photo ID as proof of identity. You will be allowed to bring a calculator and a magnifying glass, and the testing center will provide a pencil and sheets of paper to do long-hand calculations.
You will also be provided with the Airman Knowledge Testing Supplement Book, which will serve as your reference for sectional charts and map legends. However, you may not bring your mobile phone inside the testing center, so it's best to leave it in your car or at home.
You will be taken to a room where you will be taking the test on a dedicated computer. The room will be monitored by security cameras. You will be given two hours to complete the test, although most drone pilots have said that the time allowance is more than enough.
9. Wait for the results to be released
Depending on the testing center, you may receive instant feedback on whether you passed the
be any. Unfortunately, you cannot claim a refund on the testing fee if you failed the test. test or not. However, these are unofficial results. The official version will only be available once the results have been uploaded on the FAA website.
The Airman Knowledge Testing Report (AKTR) will serve as your documentary proof that you passed the test. Your FTN should be reflected in your AKTR, so just quickly check if it has quoted the right number.
If you failed the test, you should still receive a report that summarizes the knowledge areas where you can still improve. The incorrect responses will have codes from the Airman Certification Standard (ACS) indicated in them. These codes allow you to quickly check for the knowledge areas according to standards so you can focus more on them during studying for your next attempt, should there
10. Apply for the remote pilot certificate
With the successful test results on hand, you can proceed to apply for the Part 107 Remote Certificate through the IACRA website. With the recent FTN provision, this process should now be seamless as the IACRA website should already reflect your test results.
11. Wait for TSA screening results
Before you can be granted the drone license, you will have to go through a vetting process by the TSA. We can't say for certain what the TSA is looking for during the screening process, but the FAA has assured that this is the process that all airmen candidates go through. We've heard of accounts of people with past felonies or DUIs who have still managed to earn their drone licenses. As long as you don't have any aviation-related offenses, you should be fine.
There's no way to say how long it will take for the TSA screening step to be completed. It will likely depend on how many pending airmen applications the FAA has ongoing. Some candidates have said that it took less than a week, while others have had to wait almost two months. There isn't much you can do anyway. Just be patient.
12. Check for the temporary license
After the TSA has vetted you, you should receive your temporary license by email. This is an electronic document that you can print out and bring with you whenever you fly your drone commercially. You may exercise your privileges as a Part 107-licensed drone pilot at this point, but the temporary certificate is only valid for 120 days.
13. Wait for the permanent license
While your temporary license is still valid, your permanent license should be making its way to you via regular mail. Once you receive the permanent license, keep a digital copy of it, and make sure to always bring it with you whenever you fly your drone commercially. You may need to present the drone license to the appropriate authorities upon request, such as the representatives of the TSA, FAA, or local law enforcement.
Other Tips
1. Don't forget to register your drone
All drones to be used for commercial applications regardless of weight or size need to be registered with the FAA. This is a quick process that can be done completely on the FAA DroneZone website. Just sign up for an account if you don't have one yet and choose the option to register a drone under Part 107 rules.
You will be prompted to provide your personal details, the make and model of your drone, a billing address, and a valid email address. You will also have to pay a $5 registration fee. You should receive a unique serial number by email shortly after a successful registration.
If you intend to use multiple drones for commercial use, then you will have to register them individually. Each drone will have a unique serial number, and you will have to pay the registration fee multiple times.
More recently, the FAA has required that registered drones be visibly marked with their serial numbers for the safety of law enforcement and first responders. The marking must be done in a manner that is permanent, legible, and easily visible upon visual inspection. You can simply write the serial number on the body of your drone using a permanent marker or have the serial number printed on a sticker.
2. Renew your license after two years
While the drone license itself does not expire, the privileges that were granted to you when you passed the Part 107 knowledge test are only valid for 24 months. To allow you to exercise these privileges again, you will need to take a recurrent knowledge test.
The FAA recommends that you take the recurrent knowledge test before the 24-month validity period passes. However, you can still take the recurrent knowledge test after your privileges have expired without any consequence, aside from the period when you cannot operate your drone commercially.
Thankfully, the recurrent knowledge test is a little shorter and has a smaller scope of subjects compared to the initial certification test. If you still have access to your old study materials, then a few days of going over them should be enough preparation.
You will be issued a new AKTR once you pass the recurrent knowledge test. Keep a copy of the AKTR with you whenever you fly commercially, as the FAA is not going to issue a new drone license. Like we've said, it's the same drone license because it technically doesn't expire.
3. Keep a drone flight logbook
One of the topics tackled in the Part 107 test is how a drone pilot can maintain a flight logbook. While this is not explicitly required by the FAA for licensed drone pilots, it's a highly encouraged practice. We also recommend keeping a drone flight logbook, whether manually or digitally, mostly because it will also benefit you and your career.
A drone flight logbook is a good way of keeping track of your flight hours, the conditions of your flight missions, any maintenance you have done, issues you've encountered, and how often you do a pre-flight inspection. This could be a good way of keeping track of your progress as a drone pilot and could serve as a good showcase of your skills when you're talking to potential clients.
More importantly, a drone flight logbook could prove to be instrumental when you're applying for a Part 107 waiver. This is a provision that was built into the Part 107 rules that allow licensed drone pilots to apply for authorization to operate outside of the usual Part 107 restrictions. Approval is, of course, upon the discretion of the FAA.
The burden of proving that you can fly in challenging conditions falls to the drone pilot who is applying for the Part 107 waiver. If you have records that you've operated hundreds of hours at night, or that you do your drone maintenance regularly, then those records could work as a bargaining chip with the FAA. There's no guarantee that it will work, but the FAA favors drone pilots who have shown behavior that puts safety and security as their priorities.
Final thoughts
The Part 107 knowledge test has been around for more than two years, but many drone pilots still find taking it to be an intimidating matter. While it's certainly no walk in the park, hundreds of thousands of drone pilots have proven that it's perfectly doable with just a little preparation. As long as you dedicate some time and focus, and that you find the perfect study materials, then you should be good.
The rewards of applying for a drone license are well worth it. Do you want to start selling drone photos online? Or do you want to use aerial shots as marketing materials for your next business? The commercial drone services market is expected to grow well until 2025, so it would be best for you to get a piece of the action as early as possible.