One of the best things about drones is that they can make light works of tasks that would otherwise take a lot of time or be very dangerous if done by people. With drones, there's no longer any need to climb up the sides of tall buildings to do inspections or to get up close and personal with power lines to check for damage.
One such example is the use of drones for roof inspection. This is a bit closer to home and more relatable than power lines and communication towers. What's a roof inspection for? And which drones are best equipped to handle this job?
Why do a roof inspection?
Going up the home of your own roof may sound like such a simple thing that using a drone doesn't seem necessary, but things are different when doing a roof inspection is part of your job. Depending on what line of work you're in, you might have to do dozens of roof inspections in a single day. Not only do you put human life at risk whenever you inspect a roof the old-fashioned way, but it's also very time-consuming.
Here are just some examples of why professionals and homeowners have to do roof inspection: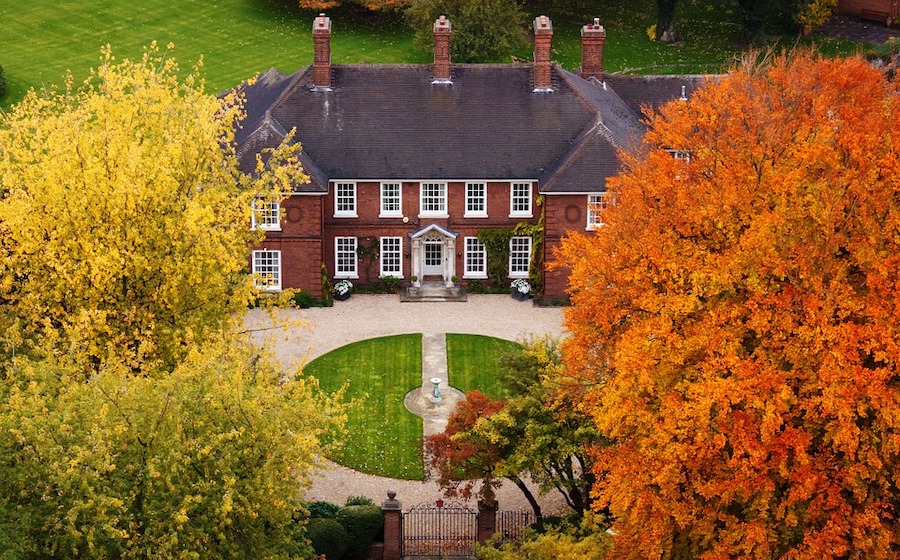 1. To assess the value of real estate
Real estate agents have to look at the conditions of a property before they can estimate a fair selling price. This includes the interiors, the surrounding neighborhood, and yes – the roof. A detailed roof inspection can reveal damaged areas that a homeowner may want to repair to boost the selling price of a property. Using sophisticated methods, real estate agents may even be able to estimate how long a roof will last before it needs to be repaired. The state of the roof plays a huge part in determining the commercial value of any property.
2. To estimate roof repair costs
For professional roof repair services, having to physically climb up a roof is not a problem. However, the risk and effort might not be worth it if they are still in the phase of negotiating prices with the clients. For them to provide an accurate estimate of the costs of roof repair, a roof inspection will be in order. In the hands of a good drone pilot, a camera drone can be used to craft a highly detailed roof inspection report – something that could certainly impress more than a few potential clients.
3. To confirm insurance claims
When a natural disaster happens, like a tornado or a typhoon, the roof of a home takes the brunt of the punishment. For this reason, homeowners will typically make insurance claims on the roof damage. When this happens, it is up to insurance adjusters to physically visit these homes, assess the damage, and determine a fair insurance claim.
Of course, in such an event, there will probably be multiple homeowners making the same insurance claims. It would be simply impractical for an insurance adjuster to spend the time climbing up each house. With a drone, the inspection of several houses can be done in a single day. Not only do drones make the job safer, but also much more efficient.
4. To prepare for solar panel installation
A relatively new field where roof inspections can come in handy is solar panel installation. Nowadays, homeowners are slowly realizing the value of going sustainable and having their houses, even partially, powered by solar energy. Companies that offer solar panel installation services need to do a detailed roof inspection before they step in so that they'll know what tools and equipment to prepare. A roof inspection report will also allow service providers to clients with detailed proposals that walk them through the scope of work that can be done and the corresponding costs.
5. As part of home maintenance
Even in the absence of a natural disaster, regular homeowners would still benefit from doing regular roof inspections. There's no telling how regular wear and tear can slowly cause your roof to deteriorate if you don't inspect it regularly. In the case of prolonged cold weather, you might even detect moss growth in your roof, which could get worse if unchecked.
Yes, it's possible to inspect your own roof without a drone, but you'll me more pre-disposed to do it regularly if you didn't have to climb all the way up there yourself. Keep in mind that making minor repairs, even multiple ones, is still cheaper than doing a major repair when your roof gets so heavily damaged because you've never inspected it.
Is it a good idea to use a drone for roof inspection?
Using a drone to do a job that's been done for years through old-fashioned "boots on the ground" will seem like a stretch, but it can hardly be argued that it's the better alternative. Here are just some of the best reasons to do a roof inspection job with a drone:
1. Safer
The number one reason to use a drone is that it no longer makes it necessary to put human lives in peril to do a roof inspection. Surveys have shown that a huge majority of injuries and deaths suffered in the roof inspection industry happens because of falls (no surprise there). By using drones instead, roof inspectors can reduce the risk to human life to virtually zero.
2. More efficient
If you were an insurance adjuster who had to visit ten homes in a single day and inspect each roof manually, then you might not even enough time. Aside from the time and effort spent to climb a roof, you will have to make lots of manual measurements and snap several photos – all with the tentativeness of someone walking in a high-altitude, possibly damaged, roof.
According to roof inspection companies, using a drone allows them to finish jobs three times faster than if they did them using traditional methods. This capability also lets them offer more premium services because they can commit to shorter turnover times and more detailed roof inspections reports.
3. Can inspect inaccessible areas
Another disadvantage of walking around on top of a roof while taking measurements is that there are simply areas that cannot be accessed by people. Whether it's an overhanging feature or a small recessed section, drones are more equipped to get up close and personal with these inaccessible areas. If you've been having your roof inspected the old-fashioned way for years, then these areas might have been neglected for the longest time.
4. Less equipment and manpower needed
A professional roof inspection crew will come with a van full of ladders, cameras, ropes, harnesses, and measuring tapes to do a detailed inspection job. A drone-based roof inspector will arrive on-site with just the drone – nothing else. Doing a roof inspection using a drone is logistically simpler. In turn, it is also faster and cheaper. Even an ultra-portable drone that fits in a small backpack can do a roof inspection job according to professional standards.
5. Can create 3D models
The level of sophistication of modern drone technology is also one of the advantages of using a drone for roof inspection. Camera drones aren't just for capturing high-definition photographs of the condition of your roof, but the aerial photos can also be combined to create a 3D model. This is done through a method called photogrammetry – a technique of 3D modelling that uses multiple photos of a single object.
The benefit of being able to create a 3D model from a roof is that you can virtually revisit the site anytime. You can also take length, area, and volume measurements from the 3D model. With a 3D model, there's no detail on the inspection job that you can miss, as you can simply review the model anytime.
6. Automated process and cloud-based data
Drone-based aerial surveys are done via specially designed mobile apps that can automate almost the entire process. This leaves no room for human error and ensures that the drone captures shots from all the essential angles. Moreover, all the shots can be automatically synced to a cloud server where they can be processed quickly to create 3D models or downloaded to a remote workstation. This is a great way to streamline post-processing so you can deliver results faster.
What to look for in a drone for roof inspection
Professional roof inspection calls for a professional-grade drone. While the job isn't all that demanding technically, you'll still want to make sure that your drone comes with a suitable set of features.
1. High-resolution camera
When you do a roof inspection job, you would want your photos and videos to be as detailed as possible. This is where a high-quality camera comes in. Nowadays, recording videos for professional use at a resolution below 4K is already unacceptable. For still photos, 12 MP is usually satisfactory, but you can create much better 3D models if you can get a drone that can capture 20 MP photos. A couple of good examples are the DJI Mavic 2 Pro and the DJI Phantom 4 Pro V2.0. Of
2. Flight stability
Although it should only take a few minutes of flight to finish a roof inspection job, your drone still needs to be well-equipped to handle adverse weather conditions. It would be terrible to have to cancel a quick inspection job just because of strong winds. If your drone can maintain a hover, whether through GPS or optical sensors, even in strong winds, then you should be good.
3. Obstacle avoidance systems
If you want to capture details shots of a roof you're inspecting, then you most likely have to fly close and low. This is much more dangerous than flying high because of all the possible obstacles that you could be flying near to, such as trees or the neighboring houses. In fact, this is so dangerous that we don't recommend allowing a drone to fly autonomously if it doesn't come equipped with a good obstacle avoidance system.
For maximum safety, we suggest getting a drone with an obstacle avoidance system that can detect objects in all directions. Only a few drones can manage this, including the DJI Mavic 2 Pro and the Yuneec Typhoon H Pro.
4. GPS guidance
The basic requirement for a drone to be capable of automated flight is a GPS receiver. How this works is that the survey software creates a flight path for the drone to follow, all the while snapping photos and recording videos from all the essential angles. GPS guidance is a pretty standard feature in modern drones, particularly those that are designed for professional work.
5. Long battery life
Roof inspection jobs are usually quick and easy as long you've done your preparations, so it would be great if you can finish a complete flight around the property without having to retrieve your drone to swap batteries. Any drone that can fly for 25 minutes or more on a single battery cycle should do. However, it would still be wise to have a spare battery or two on hand just in case things don't work out on the initial flight.
6. Portability
Any job that has you travel around with your drone will benefit from a drone that is as portable as possible. As great as a DJI Phantom 4 Pro V2.0 or a Yuneec Typhoon H Pro is, we can't imagine that it would be comfortable to be walking around with these drones strapped to our back.
Fortunately, the new generation of ultra-portable drones is capable enough for professional work. Just one look at the specs of the Mavic 2 Pro or the Mavic 2 Zoom (or the upcoming Autel Evo 2) and you'll know that they can handle roof inspection jobs. When you need to be on the move, you can just keep them in a small bag strapped to your shoulders or throw them in a regular backpack with all their accessories.
Software for drone-based roof inspection
While it's possible to snap several aerial photos of a roof and say that you did roof inspection, this does not make full use of the capabilities of modern drones. A good drone, paired with the proper software, can take roof inspection jobs to a whole new level. The companion mobile app of your drone also won't do – you'll need software that's been specially made for roof inspection
Pix4D is an all-around drone mapping application that offers modules for specific uses. For roof inspection, you'll need a combination of the Pix4Dcapture to conduct automated drone flights and the Pix4Dmapper software to create a 3D model from the shots. Pix4Dmapper also allows you to take apart and navigate models and to create precise measurements on any of its elements.
This sort of end-to-end solution is something that not many software platforms can offer – probably one of the reasons why Pix4D is so popular among the professional drone community. Pix4Dmapper is only one component of the massive ecosystem of modules and applications that Pix4D has developed over the years.
Roof Report is another specialty software platform created by the DroneDeploy group. This end-to-end software solution provides a module for automated mission execution, all the data from which are uploaded to cloud servers. From the data on the cloud, Roof Report takes over to create high-definition 3D models.
One thing we like about Roof Report is that you can save snapshots of the 3D model and create detailed roof reports in PDF format. This makes it easier to share the results of your inspection to clients without having to resort to walking them through the entire model. You can also export the models as DXF files and edit them with the usual CAD platforms.
Like the other two entries in this list, EZ3D is a software platform that provides end-to-end solutions for drone roof inspection jobs. It also has a mobile app, compatible with both Android and iOS, that can be used to automated flight missions to capture all the necessary shots of a property.
What sets EZ3D apart is that it's uniquely designed to be used to estimate insurance claims. The EZRoof module generates ESX claim files, a standard of the property insurance industry. With an easy to use platform and a very fast inspection and estimation process, EZ3D will prove to be a useful tool for insurance adjusters.
Final thoughts
Roof inspection may sound like a mundane job, but it can be a pretty lucrative venture for a drone pilot. Drones can totally change up the way that roof inspection jobs are done. They're safer, more efficient, and require much less equipment. Best of all, there's potential for you to come up with much more detailed inspection reports and 3D models when you use drones.
To produce results of professional quality, you'll need a combination of the right drone and a good roof inspection software. There are a host of them out there – roof top inspection isn't the most technically demanding use of drones, after all.