It is often said that the drone industry is still very young. With only five years since the enactment of the landmark Part 107 laws for commercial drone flight, the legislative landscape regulating drone operations in the U.S. is still at a rapid stage of growth.
The year 2022 feels a bit more monumental than the previous years. A lot has happened this year that is building up to even bigger things when 2023 comes along. To help us all keep pace with these changes, here is a recap of the biggest drone regulation stories of 2022.
Remote ID starts to roll out
Remote ID remains to be the biggest up-and-coming thing in the drone industry. On this front, a lot has happened this year, not the least of which is the announcement of drone models that have been approved by the FAA for Remote ID.
At the start of the year, a major deadline was looming for drone manufacturers to start complying with Remote ID requirements. The original deadline was on September 16, 2022. Starting this day, all drones manufactured and sold in the U.S. must comply with Remote ID.
This deadline has since been moved to December 16, 2022. Between September and December, the FAA started publishing the list of drone models that have received approval for Remote ID. As of December 14, 2022, the list includes:
Autel Evo Lite+ MDXM2
Autel Evo Lite MDXM
Autel Evo II
Autel Dragonfish Standard
Autel Dragonfish Pro
DJI Matrice 300 RTK
DJI Mavic 3 Thermal
DJI Mavic 3 Enterprise
Sony ARS-S1
DJI Matrice 30 Thermal
DJI Matrice 30
DJI Mavic 3 Cine
DJI Mavic 3
DJI Mini 3
DJI M3M
DJI Avata
DJI Air 2S
DJI Mini 3 Pro
DJI Agras T40
DJI Agras T30
Wingtra WingtraOne Gen II
Microdrones md4-3000
Microdrones md4-1000
Parrot Anafi
Parrot Anafi USA
eBee AgEagle (senseFly)
Zephyr Systems ARK-350
Zephyr Systems OKO-250
Inspired Flight IF1200A
A few Remote ID broadcast modules have also received approval:
Dronetag Mini
Dronetag Beacon
BlueMark db100
BlueMark db120
Drone Defence AeroPing
Zephyr Systems Module 100
We expect this list to continue to expand even well beyond the December 16 deadline.
As for drone pilots, the original deadline for compliance will be on September 16, 2023. After this day, Remote ID implementation will be in full swing. This means that all drones operating in U.S. airspace must have Remote ID unless you are flying in an FRIA or your drone is covered by the few exceptions to the rule.
BVLOS flight is on the horizon
Beyond Visual Line of Sight (BVLOS) is a dimension of drone operations that will vastly change the game if it becomes legal. This will pave the way for long-distance drone operations and multi-drone fleet management. There has been a lot of work done in this field by various stakeholders, notably retailers who wish to explore the prospect of automated parcel delivery using drones.
To this end, the FAA has formed an Aviation Rulemaking Committee (ARC) that will help in developing regulations for routine BVLOS operations. On March 2022, the ARC produced a Final Report detailing their recommendations for the policy.
The report produced by the ARC is a comprehensive, 380-page document detailing recommendations that will help make BVLOS operations safer. The recommendations include the use of 'detect and avoid' systems that integrated additional sensing systems on top of conspicuity requirements, giving right-of-way to drones at low altitudes, and establishing type certification standards for drones designed for BVLOS operations.
With the Final Report now published, it is up to the FAA to listen to the recommendations and use them as aids for policymaking. There is no concrete timeline yet for BVLOS regulations – just like Part 107, this is a process that can take several years. However, having the recommendations from the ARC is a step in the right direction.
FAA starts CBO approval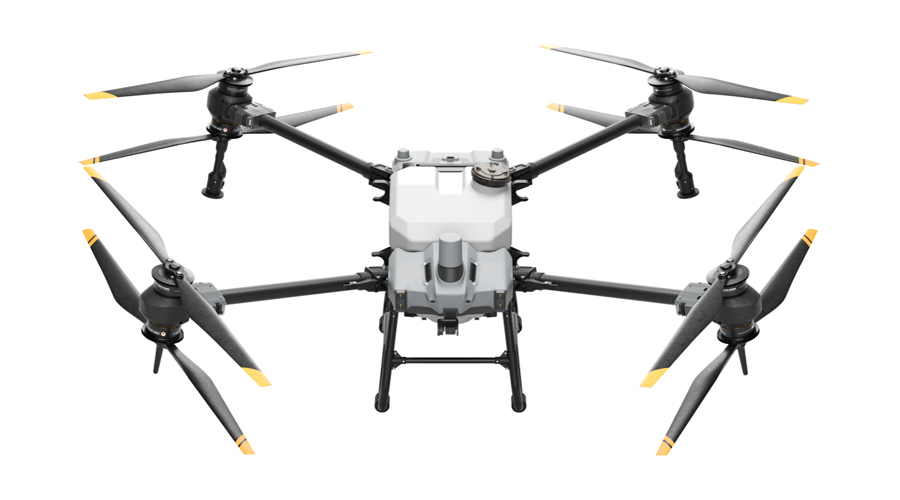 In the realm of recreational drone flight, FAA published Section 44809 or the "Exception for limited recreational operations of unmanned aircraft." This is a set of rules that apply only to recreational drone flights.
Section 44809 is the definition of a Community-Based Organization or CBO. CBOs play a vital role in recreational drone flight regulation, as they can formulate safety guidelines that recreational drone pilots can comply with.
CBOs also have the privilege to apply for "fixed sites." These are pre-defined sites where recreational drone pilots may operate within controlled airspace without having to apply for airspace authorization. There are already a lot of fixed sites in the U.S., most of which are operated by the AMA. With Section 44809, the privilege is extended to all recognized CBOs.
In late 2022, the FAA published an Advisory Circular detailing the guidelines and standards for the recognition of CBOs. Not long after, the first CBO was officially recognized. Unsurprisingly, the first approval was granted to the Academy of Model Aeronautics (AMA).
Since then, two more entities have joined the list – the First person View Freedom Coalition and the Flite Test Community Association. This is a list that will continue to grow in the coming months. With a long list, the role that CBOs play in the recreational drone flight community will become more prominent.
FAA grants type certification
On July 2021, the FAA released a memo clarifying the approval process for the Type Certification of Unmanned Aircraft Systems. However, it took more than a year for the first drone to receive this Type of Certification. The Matternet M2 was the recipient of this historic certification.
The Matternet M2 becomes the first non-military unmanned aircraft to receive Type Certification in the U.S. Prior to this, the Matternet M2 had already been operating for on-demand air carrier applications under Part 135 for the past four years. The Type Certification should then simplify the implementation of new networks and streamline the process of setting up commercial delivery operations.
The landmark approval is a major milestone that indicates the maturing of the drone industry. Moving forward, there should be more drones that can comply with the safety and documentation standards required by the FAA. This will open the doors to more extensive drone operations, such as those beyond visual line of sight, or over people.
New drones launched
As with any other year, there were lots of new drone models launched in 2022 that have been massively successful.
The sub-250 drone market continued to grow with the DJI Mini 3 Pro. This new ultralight drone is the first Mini to have full obstacle avoidance and a suite of Intelligent Flight Modes. It also has a larger camera sensor and was launched with a new RC controller. The redesign of the body of the Mini 3 Pro gives it more lift, a longer flight time, and improved flight performance.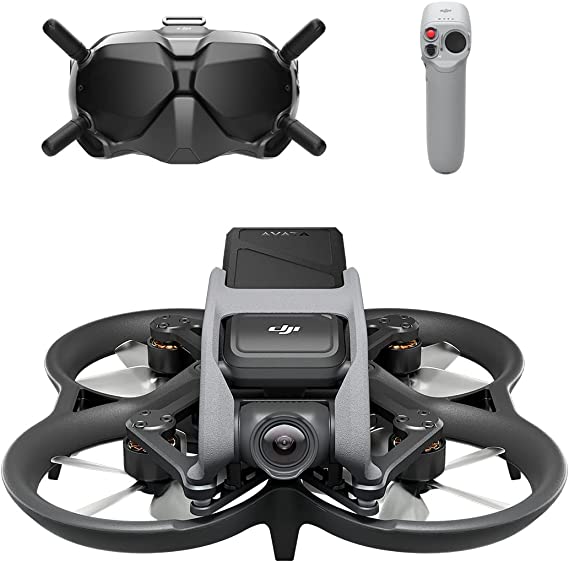 The DJI Avata is a bit of a departure from DJI's usual camera drones. It is a CineWhoop drone with ducted propellers that give it more maneuverability and make it safer to fly indoors. It was launched with a new set of FPV goggles with high-resolution OLED screens, although the old DJI FPV goggles are also still compatible with the Avata. This agile drone offers a brand-new drone flight experience, especially for those who have become quite skilled with their camera drones.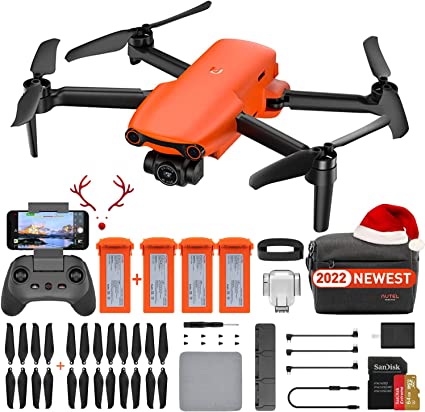 While the Autel EVO Nano and EVO Lite drones were originally scheduled for launch in 2021, unavoidable delays pushed the release to 2022. Both these drones also have "Plus" versions with upgraded cameras.
Before the Mini 3 Pro, the EVO Nano was the first sub-250 drone to come with obstacle avoidance. It can also capture 4K videos with a camera that rivals that of the DJI Mini 2. With the Nano as the drone geared toward beginners, the Lite version is more appropriate for professional or experienced users. With a 1-inch CMOS sensor, the EVO Lite can capture 20 MP stills and videos up to 6K/30 fps resolution. Both of these ultraportable drones are very powerful and are worthy alternatives to the DJI Mini line.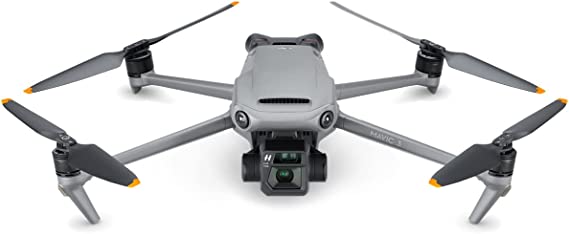 Earlier in the year, DJI released a new follow-up to the line of professional-grade Mavic drones with the DJI Mavic 3. With a dual-lens camera and the ability to capture 5.1K video capture and RAW stills, the Mavic 3 is an extremely capable photography and filmmaking tool. It also comes with omnidirectional obstacle avoidance and all the best Intelligent Flight Modes that DJI has to offer. The Mavic 3 is also expectedly expensive – it starts at more than $2000 and can cost up to $5000 for the Cine edition.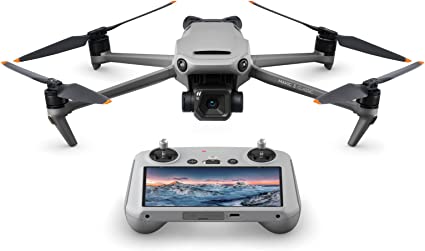 To close the year, DJI launched the DJI Mavic 3 Classic – a stripped-down and more affordable version of the Mavic 3. At about half the price, the Mavic 3 Classic still comes with an impressive 20-MP 4/3" image sensor, Intelligent Flight Modes, and an obstacle avoidance system. It perfectly fills the gap between casual drone cameras and high-end professional camera drones.
Final thoughts
A lot has happened in the drone industry in 2022 – from new drone regulations, steps to a wider range of drone applications, and game-changing drone models. It is indeed a very exciting time for the drone industry, for better or for worse.
As 2023 comes in, we still expect Remote ID to be the hot topic. Hopefully, this does not always lean on developments that may lead to pessimistic projections. The developments happening right now can lead to big things in terms of BVLOS operations, drone fleet management, and drone flight over people. With advances in technology and proper regulation, these types of drone applications can be done in a manner that is both productive and safe for everyone.