DJI released its first sub-250g drone, the Mavic Mini, in October 2019. A successor to the now-discontinued Spark, this compact and lightweight foldable drone, with a Type 1/2.3 sensor and the most basic features, ushered in a new era of flight for recreational and commercial pilots alike.
Since then, 'Mavic' has been dropped from the naming convention and DJI has come out with six new models. The Mini 4 Pro is the latest iteration in a line of consistent releases. So, what is the big deal? Why is DJI hyper-focused on putting out at least one update per year with this series – especially while others have experienced as much as a six-year hiatus between new models, such as the Inspire?
For one, the Federal Aviation Administration (FAA) does not require registration for any drone under 250g – so long as you're operating it recreationally and not commercially. Remote ID will be implemented in March. If you don't need to register your drone, Remote ID is not a requirement. That said, Remote ID will benefit commercial operators in the long run. It will be easier to get approval for flights beyond visual line of sight and over people. A sub-250g Mini model is especially useful for the latter use case.
DJI has given the Mini 4 Pro a few features and updates, including omnidirectional obstacle detection, found on its pricier and more sophisticated drones such as the Air 3 and Mavic 3. As impressive as these developments are, it's worth mentioning that the least expensive Mini 4 Pro bundle costs more than twice as much as the basic Mini SE.
The Mini 3 Pro was released almost a year and a half ago. For those who purchased this more sophisticated model, is it worth upgrading? If you're a first-time drone owner looking to get started, is the Mini 4 Pro worth the investment? Let's find out.
Compared to
The Mini 4 Pro fills a gap between the Mavic 3 Pro and the Air 3. The Air 3 has a 70mm tele camera with 3X optical zoom that's capable of 48MP imagery. The Mini 4 Pro can only take 2X zoomed-in images at 12MP. At 720g, the Air 3 is larger and can hold up better in higher winds (think a coastline, beach, or urban environment). All three of these drones use cameras with Type 1/1.3 CMOS sensors.
The Mini 3 Pro does not have omnidirectional obstacle avoidance and it is missing some of the more sophisticated Intelligent features including Waypoint Flight and Cruise Control. Which one is best? These are priced out as Fly More combos.
 

Mini 4 Pro

Air 3

Mini 3 Pro

Price

$1,099 with RC-N2

$1,159 with RC 2

$1,349 with RC-N2

$1,549 with RC 2

$759 with RC-N1

$909 with DJI RC

(Fly More Kit is $249)

Camera

12MP (AEB 5/7, 2X zoom)

48MP (AEB 3)




1-4X Digital Zoom

Dual-camera

12MP (AEB 5/7)

48MP (AEB 3, 3X Zoom)




1-9X Digital Zoom

12MP (AEB 3/5)

48MP Single Shot, Jpeg





Video Transmission

OcuSync 4, 20km

OcuSync 4, 20km

OcuSync 3, 12km

Max Video Resolution

4K/60p HDR

4K/60p HDR

4K/60p

Flight Time

Up to 34 minutes or 45 minutes*

Up to 46 minutes

Up to 34 minutes or 47 minutes*

Obstacle Avoidance

360º Omnidirectional

360º Omnidirectional

Forward, Backward, Downward

Intelligent Flight Modes

Waypoints

Cruise Control

FocusTrack

MasterShots

QuickShots

Waypoints

Cruise Control

FocusTrack

MasterShots

QuickShots

FocusTrack

MasterShots

QuickShots

Video Profile

D-Log M

Night Mode

D-Log M

Night Mode

D-Cinelike

Dimensions

148×94×64 mm

207×100.5×91.1 mm

145×90×62 mm

Weight

249g

720g

249g

 

*Up to 45 minutes flight time with the Intelligent Flight Plus battery, which puts it over 250g

 

*Up to 47 minutes flight time with the Intelligent Flight Plus battery, which puts it over 250g
You will need to purchase either an RC-N2 or RC 2 remote in order to operate the Mini 4 Pro. The most basic package, which includes the RC-N2, which also needs a smartphone to operate the drone, and one battery is $759. A Mini SE drone currently retails for $299. How much you want to spend on a drone depends on what your budget is and which features are most important.
It is worth pointing out that the Mini 3 Pro and Mini 4 Pro cost the same for the most part when you add in the former model's Fly More Kit for an additional $249. If you don't own the former yet, it's worth forgoing it, altogether, and getting the Mini 4 Pro.
The Mini 4 Pro aircraft and remote
At 148×94×64 mm, the Mini 4 Pro is slightly longer, wider, and taller than the Mini 3 Pro at 145×90×62 mm. The bodies look similar but the main difference is that the Mini 4 Pro is equipped with fisheye sensors directly behind those placed on the front of the aircraft. The final two found on the bottom of the aircraft give it omnidirectional obstacle detection and avoidance. DJI also added an auxiliary light at the bottom. It ignites in low-light conditions as the drone is launching or landing.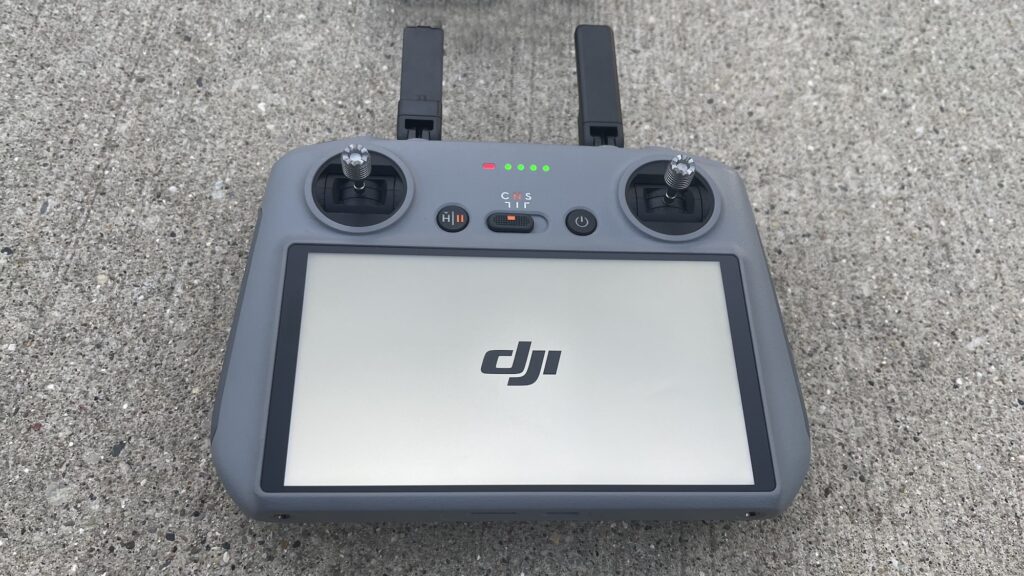 The Intelligent Flight battery gives the Mini 4 Pro up to 34 minutes of battery life while the Intelligent Flight Plus battery can keep it in the air for up to 45 minutes. Fortunately, the batteries that work with the Mini 3 series of drones are compatible with the Mini 4 Pro. This is great news for those who already own the Pro or the standard Mini 3.
One thing to remember is that an Intelligent Flight Plus battery will put the Mini 4 Pro over 250g at takeoff. This will eliminate some of the benefits that come with operating a sub-250g drone. The charging station that comes with a Fly More Combo is identical to its predecessor as well. This will eliminate the need for a combo package if you've already invested in any Mini 3 series model.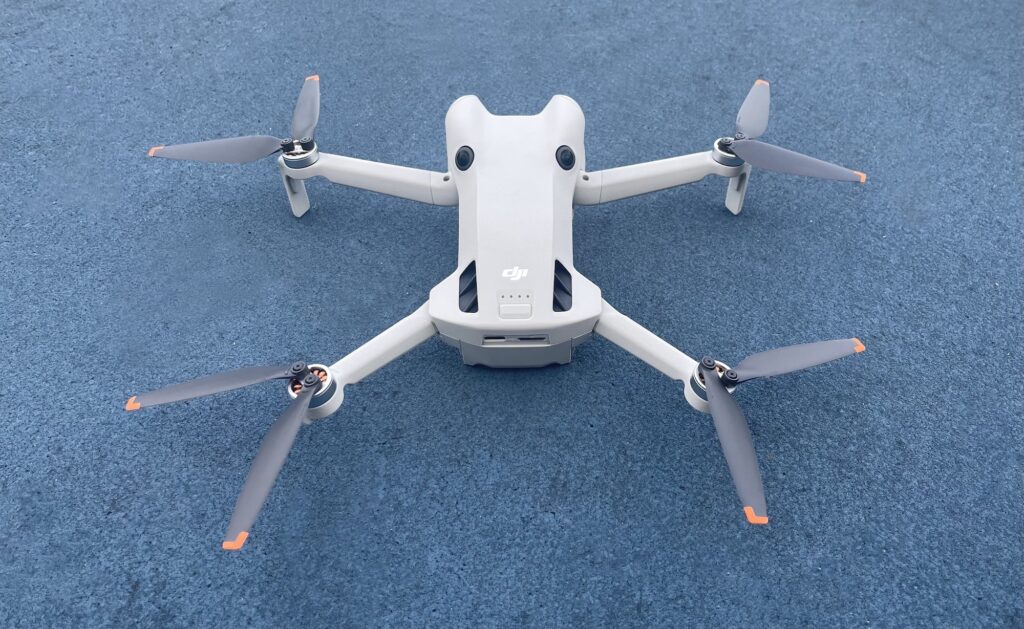 The RC-N2 and RC 2 remote controllers were introduced with the Air 3. Once again, DJI sent me the RC 2 Fly More combo. The RC 2 remote has a 5.5-inch screen with 700 nits of brightness. It's almost identical to the original RC as far as features and functionality are concerned but it's slightly heavier at 420g, compared to the RC's 385g.
It has 32 GB of internal storage for screen recordings or snapshots from the remote and can also house a microSD memory card. The RC-N2 and RC 2 remotes both have DJI's O4 (OcuSync) transmission built-in. This gives the drone a range of 20km (12.4 miles) and a 1080p/60p FHD video feed.
The camera
Like the Mini 3 Pro, the Mini 4 Pro has a Type 1/1.3 CMOS sensor with a 24mm equivalent lens and a fixed F1.7 aperture. It also supports True Vertical Shooting for social media-ready content. While the Mini 3 Pro can also capture 48MP imagery, it's limited to Single shots and the RAW file format is not as prevalent. It can only shoot 12MP photos in Auto Exposure Bracketing (AEB) and Burst Mode.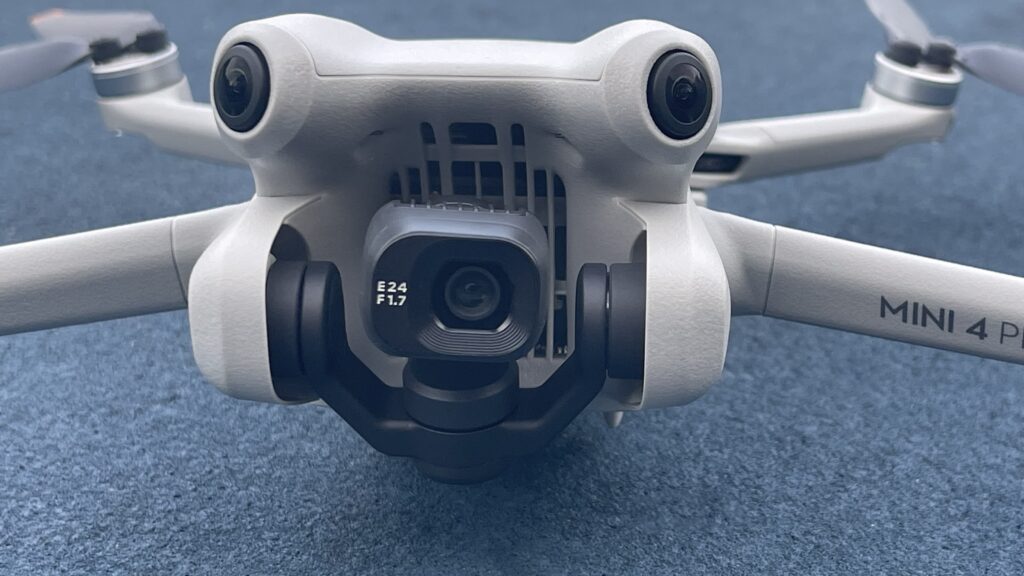 The Mini 4 Pro can capture 48MP images in both Jpeg and RAW format using AEB (3 different exposures for 48MP and up to 5 or 7 frames with 12MP), Timed Shots, and Burst Mode. The camera can also zoom in 2X, but only when shooting 12MP images. Digital zoom is available at 1-3X when shooting 4K video and up to 4X for 1080p. The 3-axis mechanical gimbal can pitch 90º downward and 60º upward.
Video clips can be captured in resolutions up to 4K/60p in HDR (High Dynamic Range) and 4K/100p in SloMo. While 4K/60p is available on the Mini 3, there isn't HDR. DJI has included its D-Log M color profile, which can produce over 1 billion colors, along with Night Mode. First introduced with the Mavic 3 series, Night Mode allows you to crank the ISO up to 12800. DJI says 2.4μm pixels allow for cleaner footage in low-light conditions. It is worth noting that D-Log M is unavailable in Night Mode.
Intelligent features
Like the Mini 3 Pro, the Mini 4 Pro offers a variety of creative automated features. The ability to capture 180°, Wide Angle, and Vertical panoramas, Hyperlapse clips, QuickShots (Dronie, Circle, Helix, Rocket, Boomerang, and Asteroid modes) are all included. The Mini 4 Pro has MasterShots, a feature that has the drone shoot a variety of automated QuickShots and then stitches the clips together in app for a 'cinematic-looking' and instantly shareable final product.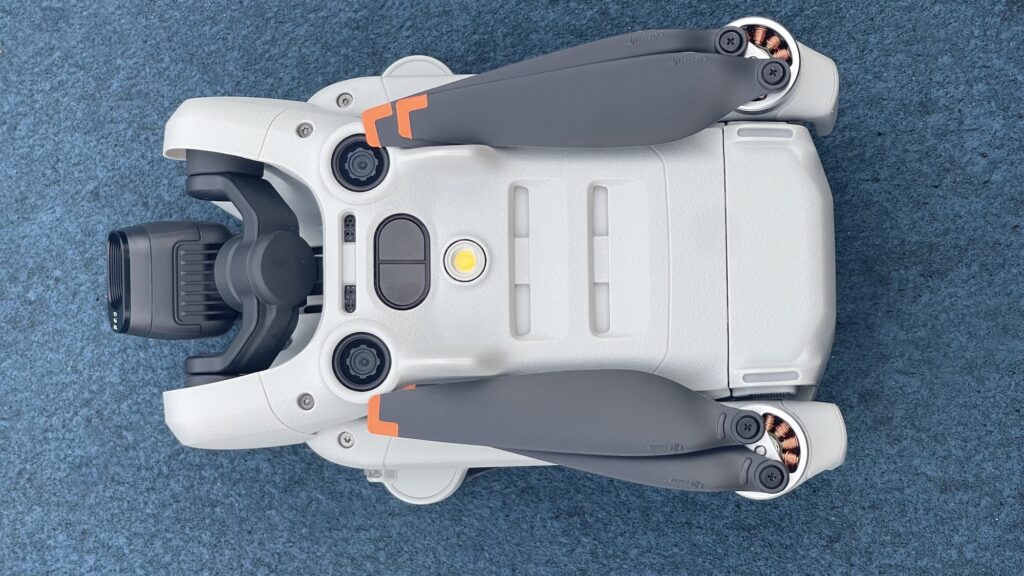 FocusTrack, which allows you to designate a subject and track it, is available in three modes – Spotlight, Point of Interest, and ActiveTrack 360°. What's notable, and makes it worthwhile for users to upgrade or purchase a Mini 4 Pro, however, is the inclusion of the Waypoints Flight function.
Waypoints, which is available on the Mavic 2 Pro, Mavic 3 series, Inspire 3, and Air 3, allows you to pre-plan a mission, determine the drone's altitude and speed, along with the pitch of the camera, and set each point for a mission. You can decide to start in reverse order or have the drone return to the starting point before proceeding. Each mission can be saved and repeated in the future. This is especially useful if you want to capture footage during the day versus the evening, or compare seasons using the same flight sequence.
Cruise Control is another addition to the Mini 4 Pro that hasn't been seen before on prior sub-250g models. First introduced around the time the Mavic 3 Classic was released, you simply fly at a certain speed and hit C1 or C2, whichever button you designated to activate the feature, on the back of your remote. The drone will consistently fly at that exact speed while you maneuver it, and the camera, however you see fit.
The Mini 4 Pro runs on DJI's Fly app, which was introduced with the original Mavic Mini. It still looks and functions the same but now there are subfolders added in. It took me one extra step to customize the C2 button for Cruise Control. Needless to say, DJI is gradually building it up and making the interface more sophisticated. Thanks to built-in AI, you can now see a clear path to your home point outlined in green.
What's it like to fly?
Because there are so many Mini drones to choose from, I recently authored an article on which one is right for you. A lot of choosing the right model comes down to your budget and what you're looking for, feature-wise, from a compact and foldable drone. Almost immediately, as I was simultaneously operating the original Mavic Mini, the Mini 2, up to the Mini 3 Pro, I could tell how far DJI has come with their engineering and craftsmanship.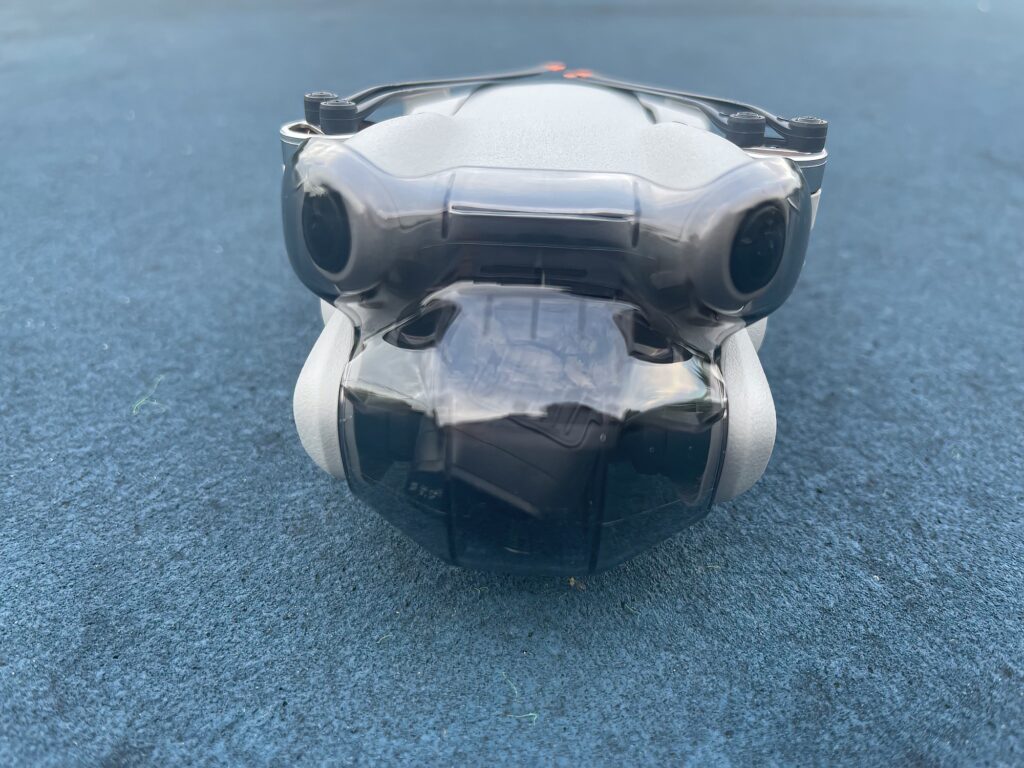 The Mini 4 Pro is quiet and it flies and handles maneuvers the best out of any of the Mini models I've operated. I've flown them all extensively. DJI continues to innovate on its offerings, and it shows here. The gimbal, which mimics the design ascribed to the Air 3, moves fluidly as well and it is easy to get smooth and polished-looking footage.
What would make this drone near-perfect is if the camera had a variable aperture. DJI, however, is unlikely to do something of that nature any time soon. It would almost eliminate the need for a pricier and more advanced Mavic 3 drone and DJI isn't one to cannibalize its product line. While an F1.7 aperture will ensure that the Type 1/1.3 sensor can pick up enough detail in low-light conditions, you will need an ND filter if you're shooting during broad daylight – especially if you're shooting video.
DJI also created a wide-angle lens for this model. While it looks like it could potentially weigh down the camera, once the drone is powered on, it performs just fine. There is a tendency for a bit of distortion with this type of lens, so those who don't mind a bit of post-processing would benefit most from this additional option.
The big game-changer here, and the justification for upgrading if you have a Mini 3 Pro, in my opinion, is the inclusion of Waypoints. DJI keeps tinkering with the interface for this useful feature, but it is still one of the most beneficial modes around. If you use it on a more advanced drone such as the Mavic 3 series, or Inspire 3, you'll walk through a few more steps and know, ahead of time, how long your pre-planned Waypoints flight will last plus what your course looks like beforehand.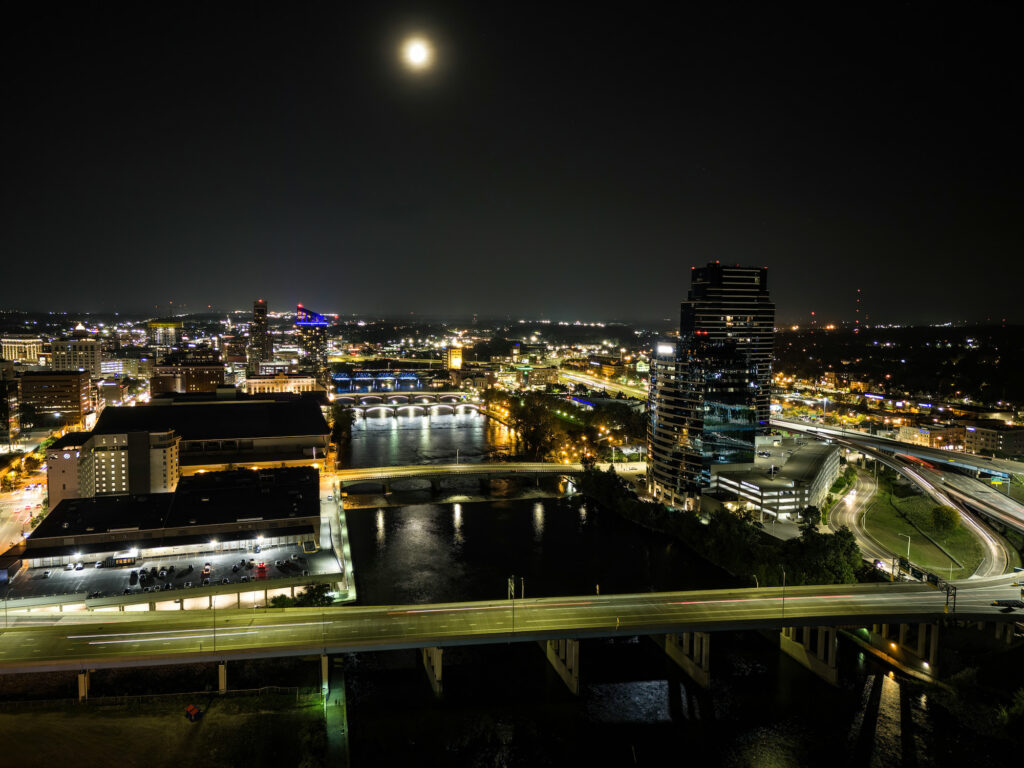 With the Mini 4 Pro, you select each Waypoint using the C1 button on the back of the remote and then select the speed. Once you hit 'Next' on the app's screen, the drone will fly back to the starting point and proceed with the mission. I accidentally shut down my remote and switched out batteries before realizing I forgot to save my course. Surprisingly enough, the mission had saved itself already and I was able to repeat it.
The Mini 3 Pro offers FocusTrack features, as well, but not omnidirectional obstacle avoidance. This time around I felt a bit more confident following subjects, knowing that it would bypass a tree from the side for example. The Mini 4 Pro is the first DJI drone to feature ActiveTrack 360. A large focus wheel will appear at the bottom left-hand side of your app's screen. You can position the drone in the front, back, left, or to the right of your subject.
There are two wheels where you can move the drone closer in or further away from the subject you're tracking. All you need to do is trace your finger in the direction you want the drone to position itself next. What I find odd is that ActiveTrack, in general, does not work on boats, even large ones. The app will tell you that it only identifies cars and people when you try and focus on anything else.
Overall, it tracked cars quite well and when it lost track of one, the drone was able to relocate the subject almost instantly and continue on the course. I did not have as much luck tracking people from the same distance as cars and had to move in quite a bit closer. What was more perplexing is that people riding bikes couldn't be identified by ActiveTrack at all. People riding scooters and skateboards worked fine, though.
Maybe it's because a Type 1/1.3 sensor is smaller but it can be difficult to use ActiveTrack to its fullest extent on a smaller camera compared to one with a larger sensor. This observation is based on my personal experience operating a variety of DJI models. Point of Interest and Spotlight worked flawlessly, regardless of the subject. I am also impressed with the clarity and detail captured in imagery taken at night.
Starting with the Mavic 3 series, which was first released in November 2021, DJI has made an effort to construct more aerodynamic machines. This drone is no exception and was a delight to operate. It maneuvers fluidly and the whole experience, from launching it, to activating any features it offers, is incredibly user-friendly.
Who it's for and final thoughts
I've seen quite a bit of breathless commentary proclaiming the Mini 4 Pro a "perfect beginner's drone." I beg to differ. Sure, it has omnidirectional obstacle detection, automatic Return to Home, and a superior transmission system between the remote and drone with OcuSync 4 (O4). However, as I mentioned earlier, the most basic package is close to three times the price of the pared-down Mini SE.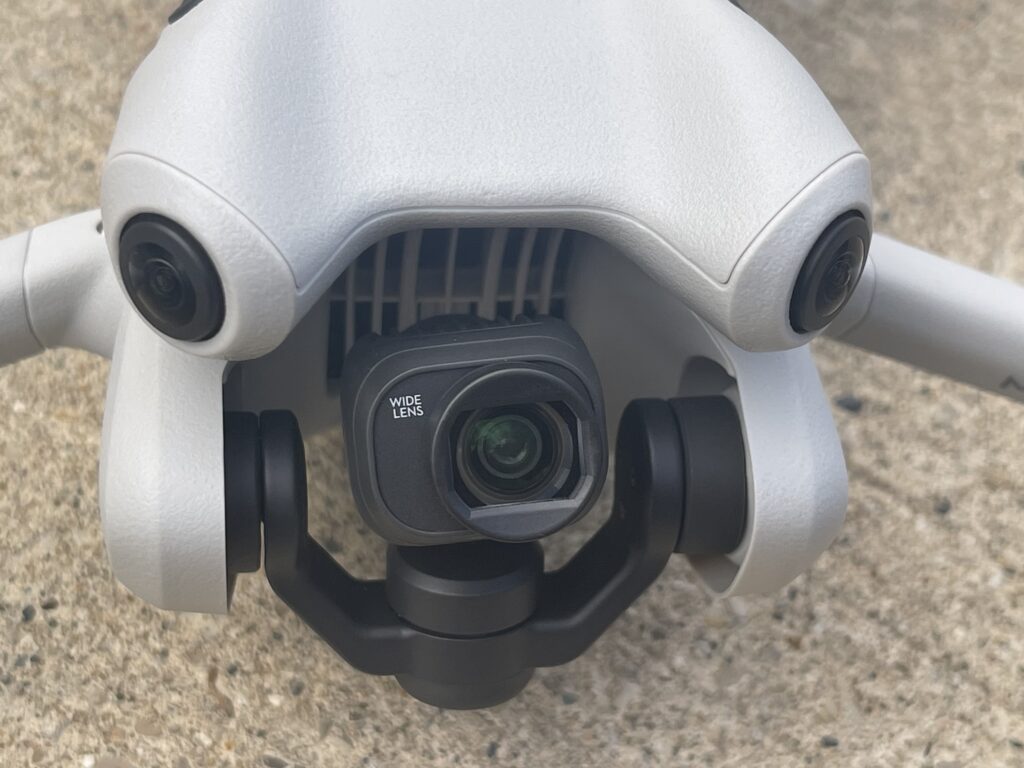 If I were a beginner, starting out, I'd want to learn how to maneuver a drone and operate it without so many failsafes in place. And, I wouldn't want to spend close to $1,000, at the least, to get started – especially if I wasn't sure I'd enjoy operating a drone in the long term.
I always recommend purchasing a Fly More Combo because if you're out in a remote area, or on a hike in a scenic area, for example, where there isn't a power supply nearby, you're going to want more than one battery. I always carry three, if not four, when I'm out on a shoot. A Mini 4 Pro Fly More combo starts above $1,000 making it a significant investment for most people.
The Mini 4 Pro is ideal for established content creators who want something portable, lightweight, and easy to transport. They may not want to concern themselves with Remote ID and let's face it, many people may still not even be aware of it when it finally arrives.
Since this drone gives you true vertical shooting abilities, creating near-instant reels for TikTok or Instagram is possible without having to open up any editing software program. WayPoints, FocusTrack, and Cruise Control are all useful Intelligent Flight features for those who want to create more polished and professional-looking content without constantly having to maneuver the joysticks and stare at the screen the whole time.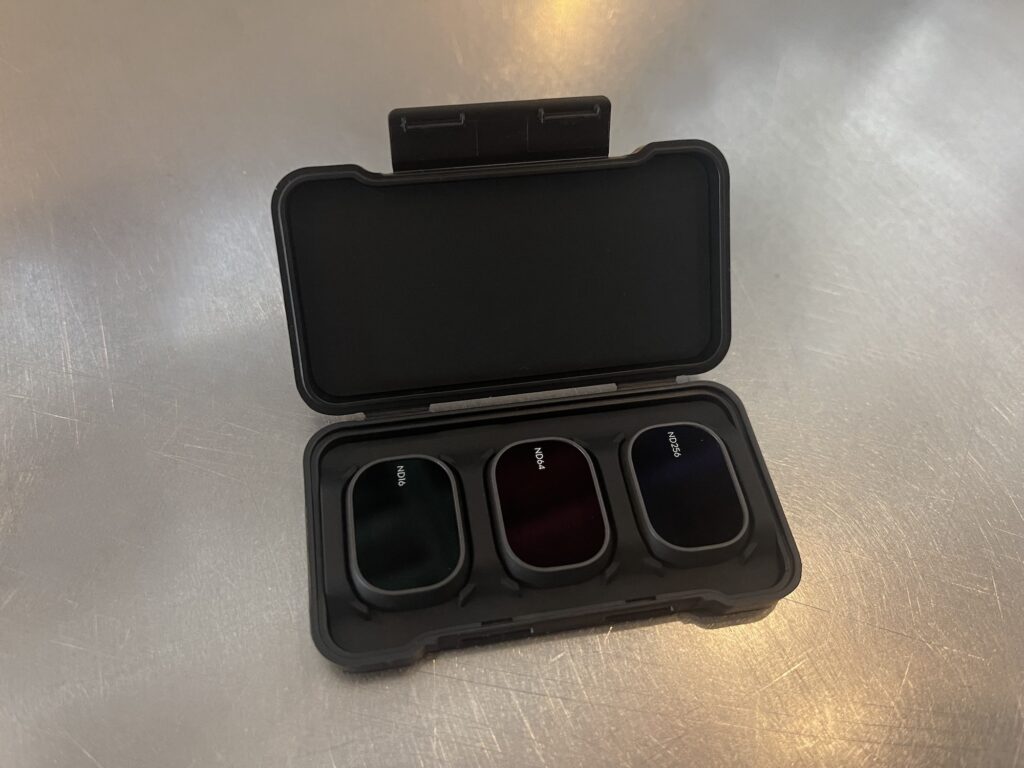 All in all, this is something I'd add to my arsenal as something to bring along on casual or fun shoots. If I want to maneuver between tighter spaces or not worry about lugging a bigger drone around, like a Mavic 3 Pro, this fills a gap. I can do without a larger sensor or variable aperture for creating content I'm likely not going to print out on a large canvas. Speaking of tighter spaces, this is an ideal drone for those wanting to practice their flight skills indoors. DJI makes a propeller guard for all of its Mini models and it's fun to fly as a lightweight drone will bounce off anything it collides with when this cage is attached.
As of this writing, only the RC-N2 and RC 2 remote controllers are compatible with both the Mini 4 Pro and Air 3. This is because they're the first drones to have DJI's improved OcuSync 4 (O4) transmission system. Anyone wanting the brighter screen an RC Pro remote provides may need to wait. The fact that the batteries are compatible relieves some burden for anyone who purchased a Mini 3 and has now decided they want benefits including full obstacle avoidance and more sophisticated features.
Overall, this is the compact and lightweight drone to own if you already know you love to fly. I can see myself owning one of these for when I want to keep things casual. There is an uproar about the height limit of 120 meters (400 feet) AGL being imposed with this drone in some regions of the world. To be clear, if you plan on flying at higher elevations or decide to scale a tall structure, a heavier and sturdier drone is going to serve you far more than a Mini. This limitation should not deter anyone.
I give this drone 4.5 out of 5 stars and deem it a must-have for most of us established recreational and commercial pilots, alike.