DJI Added to US Trade Blacklist – What This Means for Drone Pilots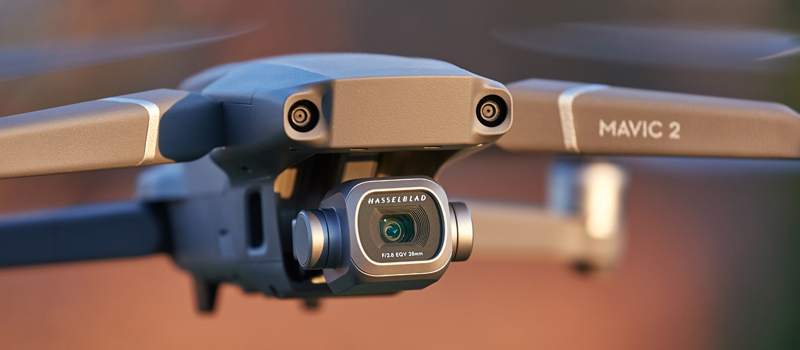 The big news coming out of last week is that global drone brand DJI has been added to the US Department of Commerce's Entity List. In simple terms, this means that the US will cease to export any technology to the company over issues related to national security.
Being the most popular drone brand in the world, this trade ban certainly made waves in the global drone community. What exactly are the terms of the ban and how will it affect drone pilots? Does it mean that we can no longer buy DJI products?
Why was DJI banned?
The trade ban on DJI has been officially implemented as of 11:15 AM ET on December 18, 2020. This coincides with the filing of the updated Entity List of the US Department of Commerce to the Federal Register. Along with DJI, included in the list are several dozen Chinese companies including SMIC, the country's biggest manufacturer of integrated circuits.
As many may recall, a similar crackdown last year resulted in a trade ban with tech brand Huawei. This meant that they were unable to work with US-based companies like Google, Intel, and Qualcomm. There have been a few revisions to the terms of the ban since then, but most of them have stayed in place.

Although the Huawei ban was made due to security issues and concerns over surveillance, the Department of Commerce makes no such claim for DJI. Instead, the registry filing cites that the trade ban on DJI was because of "enabled wide-scale human rights abuses within China through abusive genetic collection and analysis or high-technology surveillance".
While it's surprising not to see any surveillance-related citations in the finding, given how many people are concerned about how drones can be used to violate their privacy. Instead, the justification for the ban likely refers to the use of DJI drones for surveillance of alleged Muslim detention camps in the Xinjiang province in China. Thus, they are treated as enablers of decidedly non-democratic practices that violate basic human rights.
It's easy to imagine why the US would not want technology from the country to be used for practices that they do not agree with. In fact, the proposal to ban Chinese-made drones is not new – the Department of Defense had previously issued a ban on buying foreign-made drones for their activities using agency funds over security issues. Considering how hard DJI fought allegations of cyberattacks and security concerns in the past, there's no downplaying the fact that this trade ban will have major implications on their business.
What are the terms of the ban?
The Entity List is maintained by the Bureau of Industry and Security of the Department of Commerce and includes "businesses, research institutions, government and private organizations, individuals, and other types of legal persons" that are subject to tighter scrutiny for the export and transfer of particular items, mostly pertaining to technology.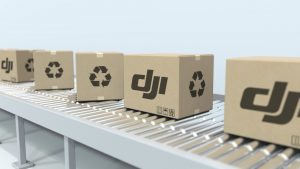 Under the trade ban, US companies can no longer provide parts, components, or services to DJI. This means that DJI will need to look into other suppliers for parts that can no longer be provided by American companies.
However, the filing mentions a provision that will allow for "case-to-case review for items necessary to detect, identify, and treat infectious diseases; presumption of denial for all other items". How this applies to DJI's products is still unknown. We presume this was included to not undermine any of DJI's efforts to combat disease, especially in our present pandemic-stricken era. It is not clear yet if there are any such projects in the pipeline of DJI.
Can we still buy DJI products?
In response to the trade ban, DJI issued a very diplomatic statement:
"DJI is disappointed in the U.S. Department of Commerce's decision. Customers in America can continue to buy and use DJI products normally."
In no uncertain terms, this means that Americans can still continue to buy DJI products. This does not discount the fact that circumstances may change in the future. Considering the dynamic nature of international relations, it won't be incredibly surprising if China retaliates with their own trade restrictions. If you've been hell-bent on buying a DJI drone, it might not be wise to wait any longer.
Implications for drone pilots
In terms of the availability of DJI drones, the trade ban does not seem to have any major implications on American consumers right now. We also expect drone pilots who already own DJI drones to receive the usual support in terms of technical assistance and software updates.
With a need to look for replacements for their American suppliers, there will likely be some disruption in the supply chain of DJI for the next several months. If there are any plans for DJI to co-develop products with American companies, those will likely get scrapped. This was the case for Huawei, who revealed that they had to cancel plans to launch a smart speaker in collaboration with Google.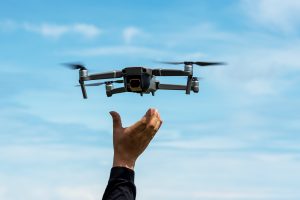 Moving forward, this trade ban will likely accelerate a divergence of the drone industries in the China and US. Collaborative efforts will cease to exist – we can already see this in action in the newly announced DJI Mavic 2 Enterprise Advanced (M2EA) which comes with a thermal camera that was not developed by FLIR Systems. While this matter is entirely unrelated to the trade ban, we will likely see this trend continue.
It would be foolish to think that this trade ban would not affect the sales performance of DJI products in the American market due to public perception. This was the case for Huawei, who expected an up to 20% drop in sales for their smartphones in early 2020. This was despite the fact that Huawei phones continued to be sold as normal. More importantly, the weakening of the sales performance wasn't just for the US market – it was also the case for the European and other foreign markets.
This concept of "public perception" is something that commercial drone pilots may want to keep watch over. Although the trade ban makes no mention of data compromise in DJI drones, it's almost unavoidable for the public to think that it is one of the reasons for the trade ban. Thus, there may be commercial clients who will refuse to take on the service of a professional drone pilot if the only drone they have available comes from DJI.
A crippled supply chain might also be the biggest threat to the leadership position of the DJI in the drone market, which is a position it has held for a really long time. It will be a struggle for them to keep their drones at the same price points and maintain their rapid pace of innovation.
Will this be the opportunity that other drone brands have been waiting for? US-based companies like Skydio and Autel and European Parrot seem to be poised for a breakout because of this new development. If they can leverage the trade ban to their advantage and prove that their drones can rival the quality, innovativeness, and cost-effectiveness of the DJI drones, we see no reason for them not to become bigger names in 2021.
Final thoughts
The trade ban on DJI is a recent development and nobody really knows for sure how it will pan out. For their part, DJI has been diplomatic with their response and has shown dedication to their current clientele. However, we cannot discount the possibility of a more serious retort in the coming months.
This situation echoes what happened with Huawei just a little more than a year back. There is one major difference, though – unlike Huawei, DJI is the undisputed market leader in the consumer or "pro-sumer" drone industry. This gives them a bit more power over how the situation will pan out.
We'll be keeping our eyes peeled for developments on this matter and will update our readers as they come. In the meantime, drone pilots should be able to fly their DJI drones without any concern.