Public safety agencies often need to use drones to respond to emergencies quickly or to simply gain a tactical advantage over any situation. However, their need to use drones does not always perfectly align with the drone regulations of the FAA.
To give public agencies some leeway, they can apply for a Certificate of Approval (COA). This will allow them to operate drones under conditions that would otherwise have been prohibited. Getting a COA can be a long and tedious process so here's a quick "roadmap" for agencies who would like to go down this path.
The content in this article is also covered by the Public Safety COA Made Easy course that Pilot Institute offers for free.
FAA COA vs. Part 107 license
Most drone pilots would be more familiar with 14 CFR Part 107 or the FAA's Small UAS Rule. This rule applies to practically all commercial uses of drones but also comes with several limitations. An FAA COA, on the other hand, allows a wider range of drone operations but is an option that may not be available to many. To help distinguish between the two, we have summarized the essential points in the table below:
Part 107
COA (Part 91)
Public Aircraft Operations
Yes
Non-Public Aircraft Operations
Yes
No
Waivers
Yes, but difficult
Yes, easier than under Part 107
Flying over people
Requires waiver or proper equipment
Included
Tactical Beyond Visual Line of Sight
Not possible
Possible
NOTAMs in emergency
Difficult
Much easier
Night flight
Possible without waiver but not easy to accomplish
Much easier
Who can apply for an FAA COA?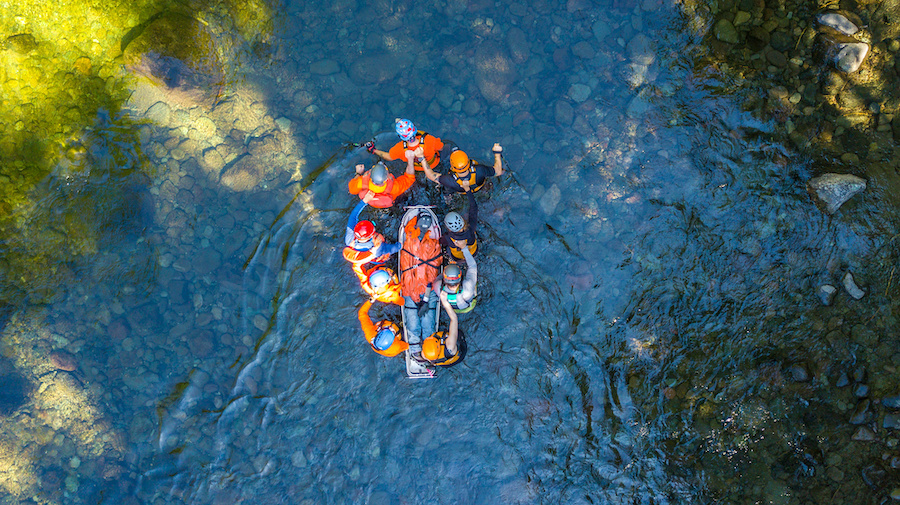 The first thing you need to know is that the COA provision falls under Part 91, which is a completely different set of rules. COAs are typically granted only government agencies or other agencies that use drones as part of their routine public operations. These can include lawn enforcement, firefighters, emergency response units, local municipalities, or public schools.
These agencies are also not prevented from securing Part 107 licenses for their pilots. In fact, it is a common strategy to have both. On the flip side, professional drone pilots who fly their drones mainly for commercial or recreational uses are NOT eligible to apply for a COA.
However, a public entity may not always be granted a COA. To be truly eligible, the drone must be used for Public Operations according to the definition of Advisory Circular 00-1.1B. To be considered a Public Operation, the drone must be serving a function that only the government will do. This includes any police, firefighting, or lifesaving operations.
Benefits and limitations of an FAA COA
Increased autonomy is one of the main benefits of securing a COA. As we can see from the table, it is much easier for COA holders to fly over crowds, in BVLOS range, or at night. Part 107-licensed pilots will have to apply for these rules to be waived via the FAADroneZone website, which is a much longer and more complex process.
Organizations that hold a COA also have the privilege of self-certifying their own drone pilots. However, the stipulation here is that the training provided by the organization is at least equivalent to that needed to earn a Part 107 license.
As mentioned, public agencies may not always use the FAA COA for all their operations. For this reason, the common strategy is to have all the drone pilots in the agency apply for a Part 107 license while the agency itself applies for a COA. This eliminates the need for self-certification of pilots and ensures that the agency is operating under the proper regulations regardless of the nature of the operations.
Part 107 certification was deliberately designed to be easy. Compared to an FAA COA, a Part 107 drone license can be secured quickly and has fewer reporting and documentation requirements. An FAA COA is granted through a longer and more stringent process. It also often involves sending a monthly report to the FAA detailing the operations of the agency.
What qualifies as Public Operations?
The first qualifies for drone operations to be considered under Public Operations is that they must be done by a duly recognized Public Agency as defined by 49 USC § 40102(a)(41)(c). This states that a Public Agency must be annuity of a state government, a political subdivision of a state government, or another government.
The Public Operations must involve an aircraft that is either owned or leased to the Public Agency. Moreover, the operations must be conducted by the Public Agency as part of a governmental function. The scope of Public Aircraft Operations (PAO) is defined by 49 USC § 40125 or the "Restrictions on Operations." According to the code, each PAU must have a governmental function defined by the statute. These include operations concerning national defense, intelligence, search and rescue, law enforcement, or firefighting.
To further eliminate the confusion about what qualifies as a PAO, it is also a good idea to list down the activities that do NOT qualify. An FAA COA cannot be cited when doing any sort of education or training about UAS operations, even if it is being done as preparation for a PAO. Doing aeronautical research also does not qualify as a PAO, and neither does the use of a drone to oversee a construction project even if the project is sanctioned by the government.
Other common examples of operations that cannot be covered by a COA are operations for tourism or public relations, flight demonstrations (even if done by a Public Agency), inspection of utility facilities (even if the facilities are state-owned), and general photography.
With such exacting requirements, many Public Agencies have resorted to certifying their pilots under Part 107 while the application for a COA is ongoing. All the operations we have listed above that cannot be covered by a COA can be covered by a Part 107 remote pilot certificate.
How to apply for a COA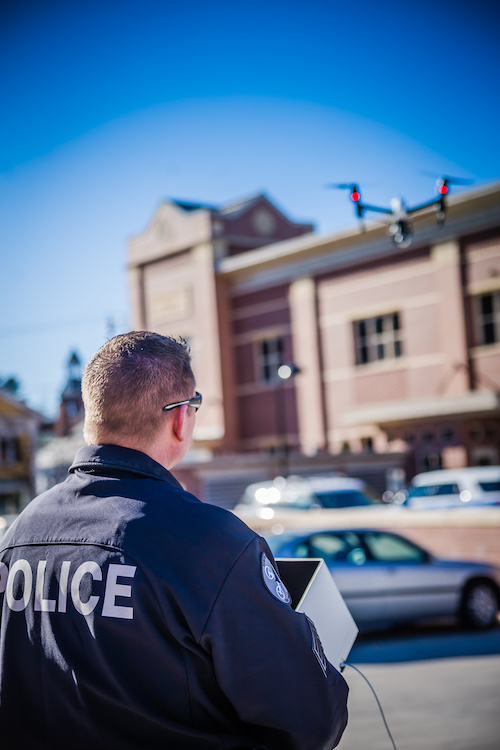 All COA applications are processed through the COA Online Application System (CAPS). However, not just anyone can create an account through the CAPS website. The FAA requires that agencies submit a Public Declaration Letter as a means of pre-screening the potential applicants. Only after the FAA'S approval will you be able to access the CAPS website.
Submit a Public Declaration Letter
The Public Declaration Letter (PDL) is a letter addressed to the FAA Acting Air Traffic Manager stating that your agency or organization is a political subdivision based on the constitution of your state or city. Of course, the letter needs to start by identifying the agency, the local government it is attached to, as well as the intention to apply for a COA.
It is also crucial to state in the letter the scope of jurisdiction of the agency, as well as the nature of the work that they are doing. This can have an effect on the scope of the COA that will be granted to the agency.
Equally important is that the letter states the specific laws or constitutional provisions that identify the organization or agency as a Public Agency. Ideally, the PDL must be written and signed by the agency's attorney.
The PDL needs to be submitted by e-mail to [email protected]. Once the FAA reviews and approves of the PDL, they will reply with a CAPS Access Request Form. This will have to be filled out and returned to the FAA before access to CAPS can be granted.
Submit a Public COA application
Once you have received the log-in credentials for your CAPS account, you can then go ahead and access log-in to the website. This will open a fairly simple dashboard that will allow you to submit a COA application, renew any existing COAs, or submit reports as required by a COA.
For your first COA, simply click the Submit Public COA link. This will lead to an electronic form with an auto-generated draft number. Filling out the form can take a long time, so take note that you can save your responses as a draft at any point.
The form is very long but quite straightforward and should be easy to follow. To simplify the discussion, here are the sections of the form with some pointers on how each one should be filled out:
Proponent Information
In the Proponent section, identify the local government (state or city) as the sponsor. The assigned person to the 'Attention of' field should ideally be the person who will be overseeing or administering all COAs for the organization. Provide all the required contact information. It is possible to save the Proponent information so that it can be reused for future COA applications.
Declarations
These are mostly just a series of Yes or No questions. Just go through each item carefully and make sure to select the appropriate option for your agency. In this section, you will also need to upload a copy of the Public Declaration Letter that your agency has submitted previously.
Point of Contact Information
Simply provide the name and contact details of the person who will be the point of contact of your agency with the FAA. The entry in this section may be reused for succeeding COA applications.
Operational Description
The bulk of the work needed to fill out this section involves describing the proposed operations for the COA. This includes crafting both an executive summary and an operational summary. Make sure to include critical information such as the objectives of your operation, the location of any nearby airport, and your proposed maximum altitude in AGL.
You will also need to specify if you will be flying using VFR or IFR, or if you will be flying at day or at night. The type of airspace covered by the jurisdiction will have to be indicated. The start date and end date will be provided by the FAA upon COA approval. Leave the fields blank for now.
UAS Platform
This is the longest subsection of a COA application. The good news is that you can create an entry for each UAS your agency uses and just recall the same information for succeeding applications.
First off, you will need to describe the specific UAS you will be using. Most of the basic information needed in the first sub-section can be extracted from the spec sheet of your drone. You might have to do some research to determine the Avionics equipment of your specific drone, but a vast majority of drones used by public agencies use the X system.
Create an official letter (on agency overhead) stating that all the drones or UAS of your agency have been found to be airworthy based on the tests and maintenance checks that the agency has done. Make sure that such a claim can be supported by the appropriate records. This letter will be uploaded as part of the COA application process.
There are two sections dedicated to providing the agency's emergency procedures in lost link and lost communication. Such procedures will need to be recorded as official documents that also need to be uploaded. The required fields in these sections should give some guidance on the type of procedures that the FAA is looking for.
There is a special section for UAS operations that use a tool for spectrum analysis. If so, make sure that your agency has the appropriate authorization from the NTIA or FCC. The authorization document will need to be uploaded.
One section will ask for any procedures that your agency will adopt for communication with air traffic control (ATC). Not many drone operations have the FCC permit to communicate with ATC, so you will likely just select all the 'No' options in this section.
Visual surveillance
Under visual surveillance, specify the maximum bounds in which the UAS will fly away from any ground-based visual observer. You can also indicate if you are planning to designate multiple visual observers across different ground-based locations.
Flight Operations Area
In this section, you will specify the specific area for the proposed operations under the COA. At the minimum, you need to specify the coordinates of the area, the proposed maximum speed, and the proposed AGL altitude. You will also have to indicate location state and county, as well as the name of the nearest airport.
If applicable, you can also attach more detailed files describing the proposed area of operations. This can include a map with clearly defined boundaries. However, not all COA applications require this especially those that are valid under pre-defined jurisdictions.
Flight Crew Qualifications
In the next section, you will need to specify how your organization plans to self-certify your own UAS pilots or visual observers. Conversely, you can also state that all the UAS pilots will be certified under Part 107.
Most agencies find it easier to have their pilots certified under Part 107 even if they intend to apply for a COA. This eliminates the need to come up with certification procedures and lessens the liability of the agency with regard to pilot training. As already mentioned, having both Part 107 and COA allows an agency to participate in a wide range of drone activities.
Make sure to indicate 'Yes' on the item pertaining to Part 91 Training. This simply attests that pilots and visual observers know the regulations of Part 91, which is the relevant law for the COA.
In any case, all UAS pilots and visual observers must be guaranteed to be in proper physical and mental health to fulfill their responsibilities. No medical certificate will be necessary as per Part 107 qualifications. You can simply refer to agency policy regarding Duty Time Restrictions.
Review Documents and Preview COA
At the end of the application, you will be given a chance to review all of your responses and the documents that you have uploaded. Once you have confirmed that everything is satisfactory, you can ahead and submit the application.
In some cases, the FAA reviewers can get in touch with the proponents to ask for clarifications or additional documents. This will show up as comments in the CAPS form. Simply make the adjustments as needed and re-submit the application.
Take note that the procedure outlined above is only for the application of a Blanket Class G COA. This is the most basic COA that the FAA will grant. As the name implies, this COA can only be used for operations that take place in Class G airspace. If you're applying for another COA type, then don't worry – the process is almost exactly the same.
Types of COA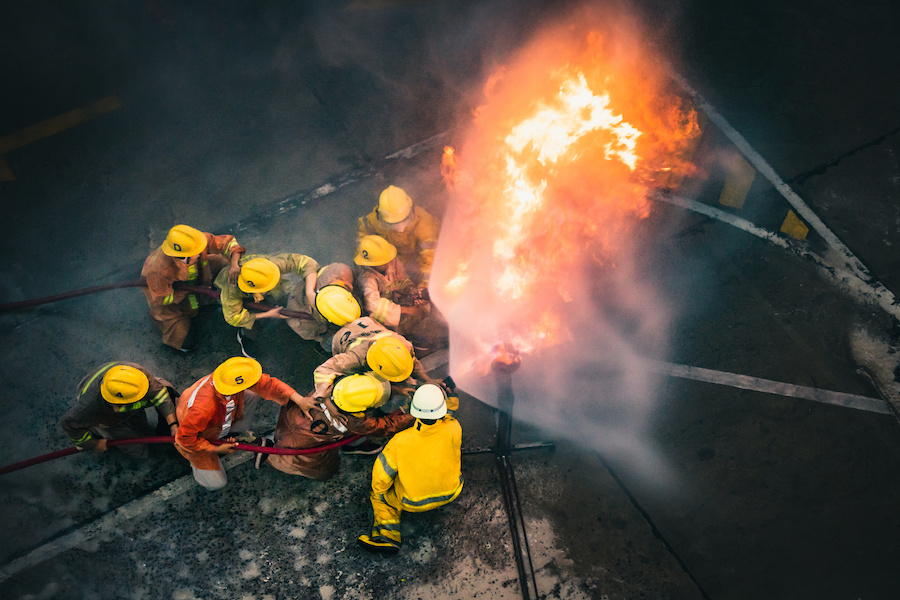 A Public Agency has the option of applying for different types of COAs according to their needs. Each COA type has a different scope, but the application processes are very similar.
Blanket Class G COA
The Blanket Class G COA is the most basic COA type. This type of COA will allow the agency to fly in Class G airspace at a maximum altitude of 400 feet AGL. Another huge privilege of having this COA is that the agency can fly at night without having to apply for a waiver.
Agencies with Blanket COAs can choose to self-certify their pilots or have them certified under Part 107. If an agency goes for self-certification, the training and certification process should be equivalent to what Part 107 requires. Blanket COA holders can also apply for Emergency of Special Government Interest (SGI) COAs if necessary.
Jurisdictional COA
A Jurisdictional COA will be necessary for agencies who wish to operate their drones in controlled airspace (Class B, C, D, or the lateral boundaries of Class E). Take note that UAS operations in controlled airspace still have altitude limitations as indicated in the FAA's UAS Facilities Map.
In most cases, agencies will need to have been previously granted a Blanket COA before they can apply for a Jurisdictional COA. However, there are some exceptions to this rule. Applying for a Jurisdictional COA is very similar to the process of applying for a Blanket COA. If you've already gone through the COA application process we have outlined above, here are some of the major differences:
Declarations
If your agency has a regional jurisdiction, you will need to submit documentation that the agency is a deployable asset for the region. This will allow you to apply for a COA with a larger scope than a Blanket COA.
Operational Description
The purpose of this section is still to provide the FAA with a brief description of the proposed operations. The main difference here is that you need to articulate your plans of flying in controller airspace and the appropriate airspace classifications. This needs to be indicated in both the executive summary and operational summary. There is also a series of checkboxes at the bottom of the page related to categories of controlled airspace.
Flight Operations Area
In this section, you will still need to designate a latitude-longitude location for the operations as well as a proposed maximum radius and altitude ceiling. However, the actual boundaries of the operations area may have to be more precisely defined.
You will need to support the application by attaching an official Jurisdictional Operations Area Plan document. This should include a map of the area of the proposed operation including clearly delineated boundaries. The coordinates of the corners of these boundaries need to be clearly identified.
It is also important to state the classifications of controlled airspace within the proposed operations area, as well as the operating altitudes for each airspace classification.
For all the other steps of the application process, a Jurisdictional COA is no different from a Blanket COA. Being able to reuse some of the information from previous applications should make applying for a Jurisdictional COA much faster.
Emergency or SGI COA
First responders or any other Public Agency that offers emergency response services have the option of bypassing the normal cycle of COA approval. This can be done through the Special Government Interest (SGI) process.
The privilege to request for an Emergency COA is available only to organizations that respond to emergencies or natural disasters. However, it can only be granted to drone pilots who hold Part 107 licenses or organizations with existing COAs. An application for an Emergency COA can be processed in as little as an hour.
An Emergency COA can be either for a Preplanned Event or a Non-preplanned Event. There are differences in the application processes between the two scenarios.
Preplanned Event
An Emergency COA for a Preplanned Event is applicable for drone operations that can aid in public safety for events that will take place within several days of the COA application. Common examples include large-scale crowd events or protests.
To request for this type of Emergency COA, the Emergency Operation Request Form must be filled out and sent by email to the FAA's System Operations Support Center (SOSC) at [email protected]. Operators also have the option to amend their requests even after submission.
If the request is approved, an amendment will be added to the relevant COA or Part 107 certificate. This amendment should state the conditions under which you are allowed to operate a drone.
Non-preplanned Event
A Non-preplanned Event is something spontaneous such as a vehicular accident, a missing person case, or an active shooting incident. To request an Emergency COA in this scenario, the drone operator only needs to call (202) 267-8276. For Public Agencies, a dispatch officer can do this step while the team prepares to respond to the emergency. Make sure to provide all the necessary information during the call.
Depending on the situation, the SOSC may authorize the operations right away or require that the Emergency Operation Request Form be submitted before authorization.
Reporting requirements under an FAA COA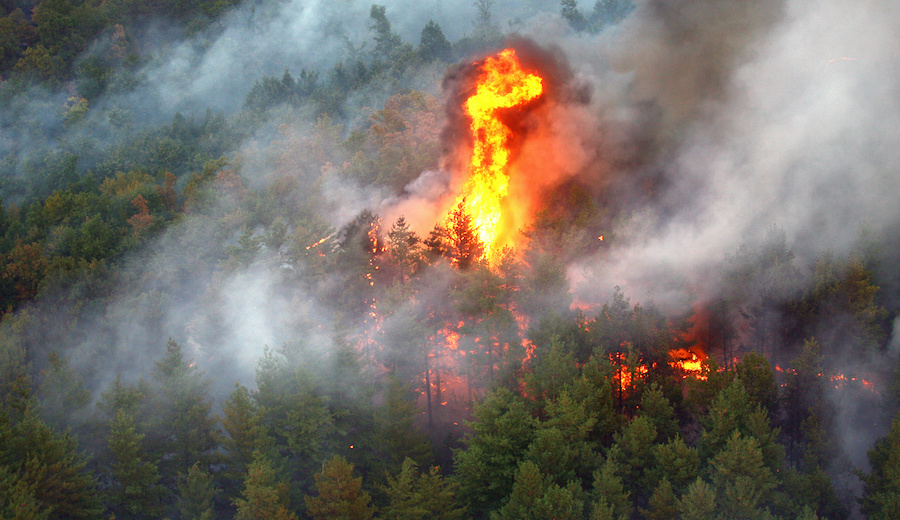 One of the major conditions for agencies who are granted a COA is that they need to submit a monthly report to the FAA. These reports must include any information on missions flown under the COA. The agency must still submit a monthly report even in months when there were no drone operations.
Monthly reports are submitted through the CAPS website. Just log in to your account and click the link to 'Create Report for Public COA.' This should bring you to a page that lists down all existing COAs for your agency. Navigate to the COA you want to make a report for and click the 'Submit Monthly Report' button.
This will bring you to another page where you can submit all the necessary information. Start by setting a report date that is within the month for which you are submitting the report. You will then need to select the aircraft used to fly the missions under the COA.
At this point, head down to the Flight Information section and start by adding a flight. This will create a column in the Flight Information Table where you can input information such as the date of the flight, location, number of operational hours, and the number of flights done at the location. Keep on populating this list as necessary.
Below this section is another table where you can list down any incidences of lost communication. Again, you need to indicate the date of the event and the duration of the communication loss. There are more fields below this table where you can list down the number of times when operations were less than ideal – equipment malfunctions, lost link events, and times when the mission deviated from the instructions of an ATC or the COA.
Coming up with the monthly reports can get very tedious because of how the online system is set up. Typing all the data manually can take a long time, especially if you have done a lot of drone operations within the month. There is also no way to save the report as a draft, so any website crash can potentially force you to start over. This is certainly one area of COA compliance that could use some improvement.
Tactical BVLOS waivers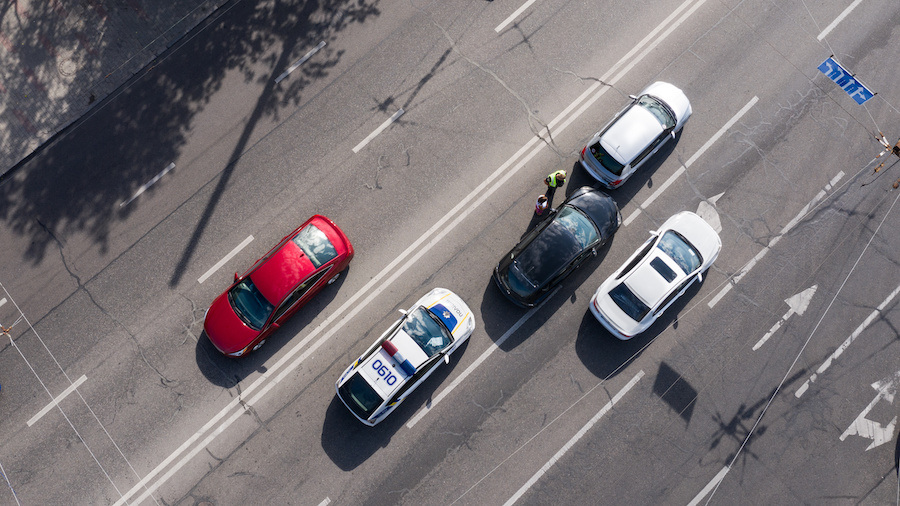 Under normal circumstances, drone flight beyond visual line of sight (BVLOS) is prohibited because of how severely it diminishes an operator's environmental awareness. However, such a restriction can be waived by a Public Safety Agency in the event of an emergency through the First Responder Tactical Beyond Visual Line of Sight (TBVLOS) waiver.
TBVLOS waivers are only granted to agencies that hold an existing COA. This is a fairly new waiver type that the FAA had launched in August 2020.
Conditions for TBVLOS waivers
TBVLOS waivers serve a very special purpose – to aid first responders in responding to an emergency. That said, it is not meant to allow operators to fly drones very far from the ground station. Instead, it only allows operators to fly around obstacles so that operations do not have to be moved.
Aside from fulfilling the intention of the waiver, operators are expected to remain within these operational parameters:
The drone must stay within 1500 feet of the remote pilot-in-command
The drone can fly 50 feet around a structure to avoid encounters with manned aircraft
The drone must stay within 400 feet altitude or the allowable altitude based on the facility map
No LAANC approval is needed if operations will not exceed the maximum altitude indicated in the UAS Facility Map
The operator is expected to maneuver the drone back to VLOS as soon as possible
Right now, there is interest in expanding the capabilities of a drone pilot that will be allowed under a TBVLOS waiver. However, this will likely involve collecting data from various public agencies that have been operating under TBVLOS.
Applying for a TBVLOS waiver
TBVLOS waiver applications are sent by email to an address that you can see when you log in to your CAPS account. The actual documentary requirements are very context-specific, though – the content you need to prepare will depend heavily on the needs of your agency.
While there is no one-size-fits-all template that can guarantee that your application will be approved, here are some talking points that we suggest you cover:
Overview of the agency
Start off by describing the public agency submitting the application. Make sure to mention the role that the agency plays in ensuring public safety as well as the types of events that the agency typically responds to. It is also worth mentioning in this section the justification for the agency's adoption of a UAS program and how the agency (and the immediate community) has benefitted from the program so far.
More importantly, describe the skills and qualifications of the people who will actually be operating the UAVs. How much flight experience do they have and what type of training have they received? Do these operators receive periodic retraining? What makes them qualified to fly drones in BVLOS? The goal here should be to convince the FAA reviewers that your agency's UAS operators are skilled enough to handle BVLOS operations.
Concept of operations
In this section, you will be presenting justification for why your agency needs a TBVLOS waiver. What are the agency's routine operations that can be aided by BVLOS flight? What sort of problems does BVLOS solve?
It's also important to emphasize why going through the SGI process is not practical – this can be due to time constraints, or because the operations take place in remote locations with poor cellular service.
Description of the airspace
Describe the airspace types and altitude ceilings in which your agency anticipates having to operate in BVLOS conditions. Mention any nearby airports and make sure that you maintain close coordination with the ATCs. It certainly helps if the proposed area for potential BVLOS operations falls within an existing Jurisdictional COA that the agency is holding.
Equipment
Enumerate all the equipment that the agency will be using to safely conduct BVLOS operations. This includes the UAVs, payload options, cameras and sensors, obstacle avoidance systems, and communication devices.
Keep in mind that safe BVLOS operations do not just involve flying the UAV – communication with ATCs and the ground-based personnel is also just as important. Do you have a system to detect any nearby aircraft? Would it be possible to set up other visual observers who can scan the surroundings for potential hazards?
Other mitigating measures
The agency will need to identify potential risks of BVLOS operations and come up with measures to mitigate such risks. Again, this relies heavily on the context of the actual operations.
Standard risks include the presence of a nearby manned aircraft or loss of communication between the UAV and the ground station. There can also be risks unique to the operational conditions as determined by the agency. Will the UAV be flying near power lines or over crowds of people? Is there any chance that the drone will be shot down by hostile parties? The FAA will need these kinds of risks to be addressed before an agency can be granted a TBVLOS waiver.
After the FAA has reviewed the application documents submitted by email, they will arrange a presentation phase. This involves conducting a virtual presentation with FAA representatives. The presentation phase is an opportunity for the agency to further expound on the details of their TBVLOS application.
The bulk of the presentation should focus on the content that is also in the document that has been submitted to the FAA. Essential information such as the qualifications of the team, the equipment to be used, and a description of the airspace need to be included. It would also be a good idea to take this chance to present the FAA reviewers with actual scenarios where BVLOS operations would have been useful.
Some of the reviewers may ask for clarifications right after the presentation. However, you can expect most of the comments to come during the Review and Response phase. After the presentation, the participants will be advised to send in their comments and concerns within a prescribed number of days. These comments will then be collated in a spreadsheet and sent to your agency. You will then have to address these comments and make the necessary adjustments to the application.
The Review and Response phase can repeat until the participants no longer have any comments. You should then receive a message that states whether the application has been approved or denied.
If your application has been removed, you will need to file a COA application through CAPS with a 91.113 waiver request. Send the reviewers the COA application number so that the waiver request can be approved.
Take note that this process is only a general guideline for a TBVLOS application of a Public Agency. The specific details will depend largely on the needs of the agency and the nature of UAV operations. For further guidance, you may check out this sample Concept of Operations prepared by our friends at DRONERESPONDERS.
Final thoughts
An FAA COA is a way to give Public Agencies more autonomy in using their UAVs for routine operations. Applying for one is a very long and selective process. However, the FAA is very helpful in making sure that Public Agencies earn their COAs in a manner that allows them to use UAVs safely and effectively.
If you're looking for more material on what COAs are and how the application process goes, don't forget that our Public Safety COA Made Easy online course is free for all Pilot Institute users.