Pilot Institute for Teams
Are you looking to train a team of drone pilots?

Pilot Institute has trained more than 250,000 people with industry-leading results. We offer the most comprehensive program available.

We strive to provide world-class training that results in better prepared drone pilots. This can reduce risk and result in better decision making. Pilot Institute is unique in that our lead instructor is an FAA Certified Flight Instructor with 20 years of aviation experience. He is also a professor at a leading aviation university.

We have worked with companies of all sizes. We've worked with real estate agents, government agencies, roofers, photographers, police, fire departments, mappers, and much more.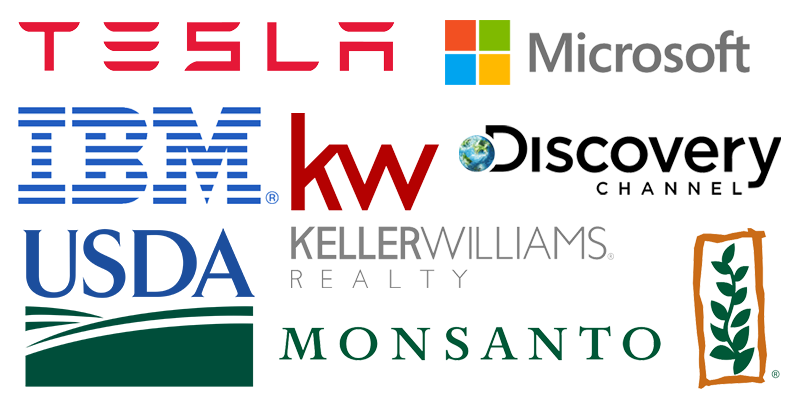 Part 107 Made Easy
Ace the FAA's commercial drone license exam with our flagship online course. It offers 13 hours of short, easy to watch videos with everything you need to pass the test. It also comes with lifetime access, which is important because certificates need renewed every two years.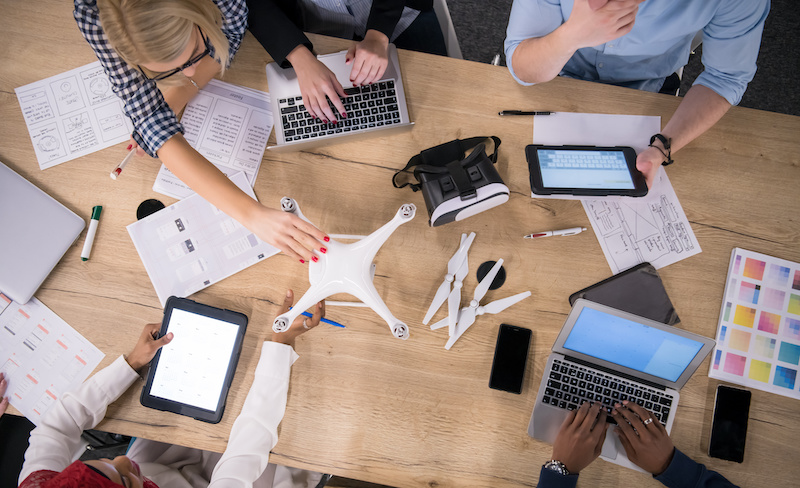 Check out Greg's DJI Airworks 2020 Presentation
How quickly can you train drone pilots?
Our curriculum comes with an optional 14 day training roadmap. Your team can finish the course in an hour a day over two weeks. Of course, you can follow any schedule you'd like.

What kind of guarantees do you offer?
More than 99.6% of our students pass their FAA exam on their 1st try. In fact, our students are scoring 93% on the exam on average.

We offer a 30 day 100% money-back guarantee. In addition, we will pay for the test-fee if one of your employees fails the exam.

Do you offer additional drone training courses?
Pilot Institute pairs our Part 107 Made Easy.™ course with our Drone Maneuvers Mastery course at no additional cost ($99/person value). The combination of these courses provides foundational and functional knowledge. Additionally, we can often provide training for whatever drones your team is using.
What else makes Pilot Institute unique?
Pilot Institute offers an exclusive flashcard app for iOS and Android devices. It comes with 110 flashcards that your team can use to study on-the-go. Our course also comes with unlimited practice exams and 20 quizzes.
Although our classes are online, we still over high-quality support. Pilot Institute offers you the help you need, when you need it. You and your team can get fast interactive support by live chat, phone calls, email, or through leaving comments beneath videos.
How often do you update your courses?
The drone industry changes constantly. Our FAA Certified Flight Instructors closely track changes and update the course so you're up-to-date and not learning false or outdated info.
What payment methods do you accept and how quickly can you get us setup?
We can send you an invoice. We accept most payment methods including checks, PayPal, wire transfers, and credit cards. Purchase Orders are also accepted.

We can fill out any vendor paperwork and get it back to you promptly.

Additionally, we can do bulk same-day enrollments. We will email access to each student. Finally, we can track the progress of individual students where necessary.

Do you do in-person training?
Pilot Institute has proven that online education is as good as if not better than in-person seminars. Having said that, in some situations we can pair online training with workplace instruction.
How much does your training cost?
Please reach out to us directly to receive a quote. Our programs are cost-effective and charged per student.
About Pilot Institute
Pilot Institute is a leading aviation training provider. Our motto is 'Aviation Made Easy' and we offer a wide range of classes on drones and airplanes. We place an emphasis on providing quality content that does not just teach to the test but, builds a strong foundation of knowledge. All of our courses are covered under our 30 day 100% Satisfaction Guarantee. You can get your money back without a hassle because customer satisfaction is our most important priority.

Request More Information

(855) 933-1440 8am-5pm MST