Part 107
Made Easy.
®
This industry-leading course will help you pass the FAA Part 107 drone license test - so you can fly drones commercially in the United States.
Ace the exam and quickly become an FAA certified commercial drone pilot
You're guaranteed to pass the test or you'll get $175 plus a full refund. 99.8% of our students pass.
85,217+ students have signed up for this course to pass the test
15 hours of instruction in short, easy to watch videos
Unlimited practice exams and 20 quizzes (more than 300 questions)
America's #1 Drone School - FAA TRUST (12/2021)
Why Pilot Institute
210+ Video Lessons
Pass the Test the 1st Time - Guaranteed!
Lifetime Access
See Real Exam Questions
Cheatsheet and Lesson Notes
Mobile and Offline Access
Accurate Information
Certificate of Completion
Study Groups & Support
Flashcard App
Exclusive
We are the only course to offer a flashcard app for iPhone and Android users – and best of all it's free for course subscribers.
There are 110 cards that will cement your knowledge in all test topics. You can also flag cards and come back to them. This will help you study on the go whenever you have a minute.
Enroll Now and Get the App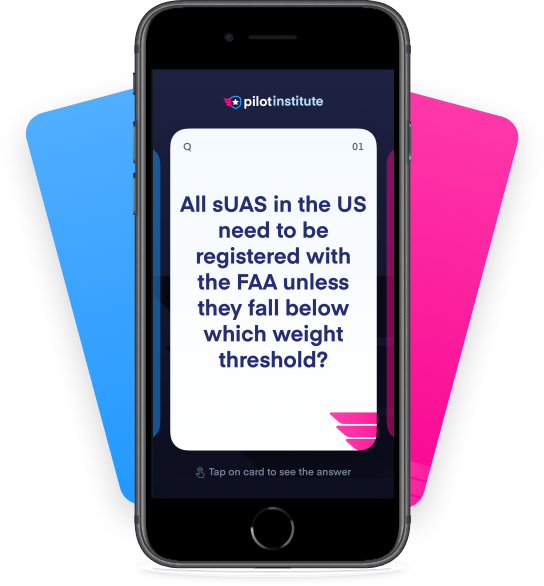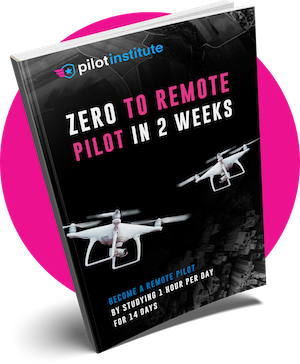 1 Hour of Studying for 14 Days
We make getting your Part 107 license easy. Take our 14 day challenge and become a commercial drone pilot with just 1 hour of studying a day. Check off lectures as you complete them and stay on track.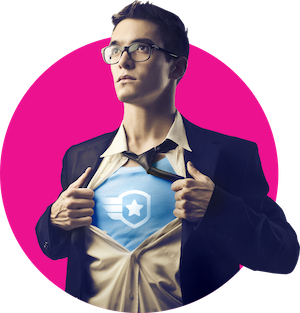 Fly Your Drone With Confidence
Do you fly your drone in cities? If so, you've certainly come across restricted airspace. You can often get authorization to fly in this airspace but it's still nerve-racking if you don't have the right knowledge. Our course will give you peace-of-mind about exactly which airspace you can fly in and under what conditions. We use 3D models (free preview) to give you the confidence to take on more challenging flights that will make your work shine.
The Help You Need, When You Need It
Pilot Institute offers online courses with fast interactive support whenever you need it. Reach out to us on live chat, through phone calls, by email, or simply by writing a comment below a lesson and get a response quickly.
Additionally, we have the largest Part 107 Study Hall Group on Facebook, which will help you learn and connect with fellow drone pilots.
Mon-Friday 8am-5pm MST
Thousands of Success Stories
Is yours next? See what our students have to say.
This course is great! I'm more confident than ever, I passed every practice test I took, and more importantly passed with an 88 with no hiccups thanks to this course... and even better I just misread most of my misses! This course is absolutely awesome and I've told some friends looking in photography to take this course!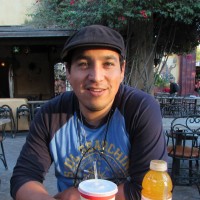 Victor Paz
Ok .. here's the deal: I took my FAA Part 107 exam yesterday and passed with a 98%. I missed 1 question! This course was truly the foundation for everything that I based my studying upon in order to pass the exam. While I was rather new to theses subjects, I found it helpful to go back and repeat the topics that I found a bit challenging in order to solidify my understanding. Trust me, if you don't get it the first time you'll realize that Greg is really thorough in his approach that he'll cover the things that didn't stick initially. I know because I had asked him a question about airspace and upon reviewing that section again I realized my question was already answered in one of the lessons (Sorry about that, Greg!). Great course, great instructor, great everything! Do yourself a favor and learn the material through Greg - don't just memorize it. I truly believe I will be a better pilot because of Greg.
John Tegan
Greg is an amazing teacher! This was a very comprehensive course. With the help of this course I just took the part 107 exam and PASSED first time. I feel far more confident in my flying abilities and knowledge of how to read aeronautical maps, charts, weather, METAR, and so much more. I'd highly recommend this course to anyone looking to become a more responsible, skilled, safer, and more informed, unmanned aircraft pilot.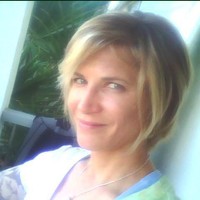 Megan Amber
I came into this course already having taken a competitor course. I can say after that I knew everything I needed to pass the 107 exam. My first impression of and mental reactions to this course was "Too Much Information... you don't need to know all this to pass the test". Thankfully I was patient and gave the instructor the benefit of the doubt because there is a major difference between the other course and this one which can be summed up in the following. This course will give you more than enough information to MASTER the actual knowledge and be a competent professional in the UAV/FAA world. ABSOLUTELY AWESOME COURSE AND I'M NOW LOVING IT! I recommend this material to ALL UAV pilots who want to master the information and become safe, responsible and professional commercial drone pilots. WELL DONE!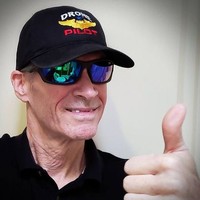 Mark Hamilton
Taught by a pilot, not by a marketer.
Let's meet your instructor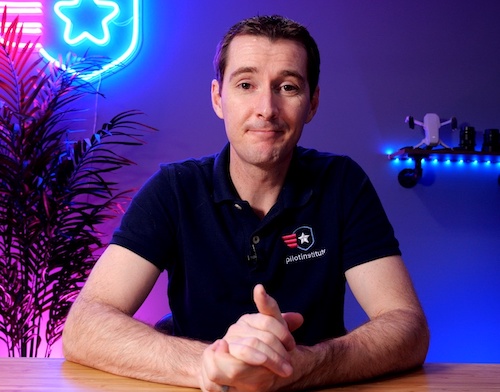 Greg Reverdiau
Join Over 250,000 Happy Pilots
FAQ
Have questions? Get the answers below. You can also contact us.
The Industry's Best Drone Training
When you first come across Part 107 it probably seems like a foreign language to you. There are airspace classifications, NOTAM, regulations, and diagrams that you need to understand. We put this course together to make it all easy.
You won't feel overwhelmed – once you finish this course passing a test will never have been easier for you. Many people who take this course haven't taken an exam in 30 years or more.
99.9% of our students pass the exam on their 1st try. Our students are scoring 92% on the exam, which is 10% higher than the national average.
Pilot Institute is America's #1 Drone School based on the number of FAA TRUST certificates issued (12/2021).
There's a Better Way to Learn
Our Part 107 Made Easy course is the most comprehensive class available and it gives you everything you need to become a confident and professional drone pilot.
The class is taught by an FAA Certified Flight Instructor and lessons are fun and engaging. It also comes with more than double the content of many alternatives, including a free bonus course to sharpen your drone piloting skills.
The course includes:
More than 200 short videos.
A 14-page illustrated cheatsheet.
An exclusive flashcard app for Android and Apple.
A 14-day Challenge to stay on track.
13 audio lessons you can listen to while in the car to review your knowledge.
Quickly answered support for any questions.
Curriculum by an actual FAA Certified Instructor.
Lifetime access and downloadable videos.
A free bonus course.
Unlimited practice exams including real test questions.
Quiz answer explanations so you know why an answer is right.
An engaged community of course members to learn and network with.
Pass the test the 1st time – Guarantee.
30 Day No-Hassle Money Back Guarantee.
We keep videos clear and concise and this course is mobile and user-friendly.
You will be able to spot the trick questions on the test and answer them right. You don't need any prior aviation experience.
This is the only resource that you will need to pass the test. Having everything in one structured place is efficient and it will take you less time to pass. If you need help, it's easy to get in contact with us.
This is a self-paced course. Each video is approximately 3 minutes long and you can easily pick up where you left off. You can also watch videos as many times as you'd like.
Topics Covered
This course includes over 15 hours of lectures, split between over 200 easy-to-follow videos organized in 10 chapters. The course covers all the subject areas highlighted by the FAA under 14 CFR Part 107.73:
(1)

Applicable regulations;

(2)

Airspace;

(3)

Aviation weather sources and effects of weather on small unmanned aircraft performance;

(4)

Small unmanned aircraft loading;

(5)

Emergency procedures;

(6)

Crew resource management;

(7)

Radio communication procedures;

(8)

Determining the performance of small unmanned aircraft;

(9)

Physiological effects of drugs and alcohol;

(10)

Aeronautical decision-making and judgment;

(11)

Airport operations;

(12)

Maintenance and preflight inspection procedures.
The course also contains over 300 practice test questions spread over 20 quizzes (that's the entire FAA database of questions!). You will also be able to practice your knowledge using unlimited FAA practice exams. Every chapter references a list of FAA documents that you can download for free online (links included).
The Easiest Way to Pass the Exam
Some courses teach to the test. This leaves you with surface-level knowledge and it makes it harder to pass the exam. We have a fresh approach.
Save time by having everything you need to pass in one place.
Our course is built on strong foundations, not surface level knowledge.
Lifetime Access - Go at your own pace.
Become an FAA Certified Drone Pilot in no time and join the fast growing drone industry.
30-Day 100% Satisfaction Guarantee.