From their beginnings as tools of the military for surveillance, drones have now become much more accessible to common consumers. Along with technological advancement, this increased accessibility has paved the way for the commercial use of drones. More and more institutions and corporations are now starting to realize how they can leverage drone technology to aid in their operations.
However, not all drones are suitable for commercial use. You certainly aren't going to take a $100 drone and do any kind of meaningful work for a client. If you're interested in commercial drone operations, then here are some of the best drones for you.
Best drones for commercial use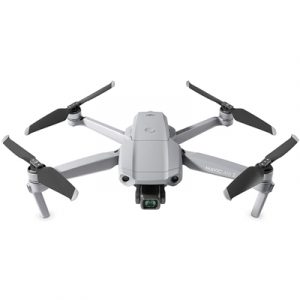 Specs
PROS
CONS
Weight: 570 grams

Battery life: 34 minutes

Camera: 4K @ 60 fps

Obstacle avoidance: Forward, backward, downward

Ultra-portable design

4K camera

Wide selection of camera modes

Fixed payload

Limited obstacle detection sensors
Ideal for: Vlogging, drone photography, indoor flight, real estate advertisement
The Mavic Air 2 is one of the newest drones released by DJI. A successor of the super-popular Mavic Air, the Mavic Air 2 boasts of a more powerful camera and an improved obstacle avoidance system while retaining a compact ultra-portable form factor. Despite being one of DJI's lightest and smallest drones, it's surprising to see how much tech has been packed into the Mavic Air 2.
The camera of the Mavic Air 2 leaves little else to desire – it can record 4K videos at 60 fps, has a wide field of view, can record slow-motion up to 240 fps, has an HDR/AEB mode, and can record files in RAW form. Although DJI still has better camera drones, the features that the Mavic Air 2 should satisfy both casual and professional users.
The Mavic Air 2 comes with the Advanced Pilot Assistance System (APAS), a relatively new obstacle avoidance system that uses 3D mapping technology to help the drone identify potential obstacles in its surroundings. However, the Mavic Air 2 lacks sensors on its sides, potentially leaving blind spots.
The Mavic Air 2 is one of the richest DJI drones in terms of camera modes. On top of the usual modes found in other drones, the Mavic Air 2 has an 8K Hyperlapse and HDR Panorama that take full advantage of its high-powered camera. This drone offers a lot of possibilities that a drone photographer can explore.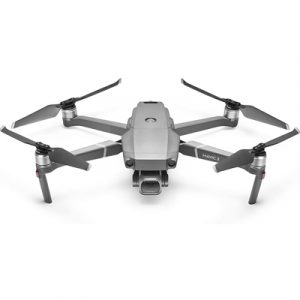 Specs
PROS
CONS
Weight: 907 grams

Battery life: 31 minutes

Camera: 4K @ 30 fps

Obstacle avoidance: Omnidirectional

Ultra-portable design

4K camera with 1-inch CMOS sensor

Wide selection of camera modes

Omnidirectional obstacle avoidance

Fixed payload

Expensive
Ideal for: Drone photography and filmmaking, indoor flight, real estate advertisement, photogrammetry
Even more than a year after it was launched, the Mavic 2 Pro is still considered as the best of the DJI Mavic line in terms of camera quality. The Hasselblad camera with a 1-inch CMOS sensor and extensive dynamic range puts it at a near-insurmountable pedestal, at least within the market for ultra-portable drones.
The Mavic 2 Pro may be one of the heaviest drones in the Mavic family, but it still retains the foldable arms that give it maximum portability. The few extra hundred grams shouldn't be much of an issue even if you end up taking the Mavic 2 Pro on long road trips to shoot in remote locations.
The 100 Mbps bitrate of the Mavic 2 Pro is a touch slower than the 120 Mbps of the Mavic Air 2, limiting its slow-motion capabilities. However, the wider ISO range (100-12800), adjustable aperture, and Dlog-M color profile more than make up for the deficiency.
The Mavic 2 Pro may not have the ability to generate 3D models of its environments, but it does come with sensors in all directions. This more comprehensive coverage has proven to be quite effective and remains one of the best obstacle avoidance systems in the market today.
A downside of the Mavic 2 Pro is that its payload cannot be swapped, just like the other Mavic drones. It's also quite expensive – the Fly More Combo still costs almost $2000, despite the age of the model.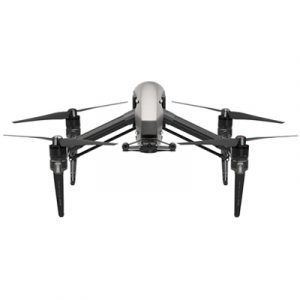 Specs
PROS
CONS
Weight: 907 grams

Battery life: 27 minutes

Camera: 5.2K @ 30 fps (Zenmuse X5S)

Obstacle avoidance: Front and bottom

Interchangeable payload

Excellent build quality

Large and bulky design

Very expensive

Limited battery capacity
Ideal for: Drone photography and filmmaking, thermal mapping, LiDAR mapping
The first thing you need to know about the Inspire 2 is that it's a very expensive drone, even though it's been in the market for several years. It also doesn't come with a default payload – you'll have to buy those separately. Thus, the Inspire 2 has a very specific market of professional drone pilots who are expecting huge returns on a premium drone.
Even with this price tag, the Inspire 2 has enjoyed sustained popularity. The pilots who own an Inspire 2 stand by its reputation as one of the best drones for professional use. This is a large drone with retractable landing gear and a selection of payload options among DJI's Zenmuse line of cameras.
This versatility is something that few drones can replicate. The most common payload for the Inspire 2 is the Zenmuse X5S camera which can record 5.2K videos at 30 fps. There are also third-party options for thermal cameras, LiDAR sensors, and multispectral sensors.
One area in which the Inspire 2 shows its age is in flight time. Its battery only allows flight for up to 27 minutes – an underwhelming figure for such a visually intimidating drone. The drone also only has front-facing and bottom sensors for obstacle avoidance.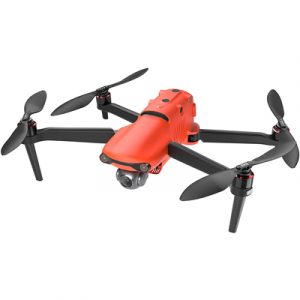 Specs
PROS
CONS
Weight: 1127 grams

Battery life: 40 minutes

Camera: 8K

Obstacle avoidance: AI-aided omnidirectional

Ultra-portable design

Long battery life

Omnidirectional obstacle avoidance

Limited camera modes

Unproven brand
Ideal for: Drone photography and filmmaking, indoor flight, real estate advertisement, photogrammetry
The latest effort from Autel Robotics has all the potential to be a true "Mavic killer"-  a powerful camera, an omnidirectional obstacle avoidance system, a long battery life, all integrated inside an ultra-portable form factor,
The orange color of the Evo 2 is unmistakable. It's easy to spot among a sea of grays and blacks of the Mavic drones. However, Autel seeks to make the Evo 2 stand out just in terms of appearance but also in capabilities. The Evo 2 is only one of an entire family of Evo 2 drones that Autel has developed to appeal to the commercial drone pilot market.
The Evo 2 has a camera that can record 8K video and 48 MP stills – specs that are unheard of in the field of ultra-portable camera drones. Just for this distinction alone, the Evo 2 is already an intriguing option for professional drone photographers who want to stand out from the competition.
The Evo 2 comes with a brand-new AI-aided omnidirectional obstacle avoidance system that can recognize up to 64 objects in the drone's surroundings. This info then becomes the basis for the drone's Dynamic Track 2.0 feature which creates a smart flight path for the drone in any of its autonomous flight modes.
The Evo 2 may not have as rich of a selection of camera modes as DJI drones, but its sheer power guarantees that it will be a worthy option for years to come. If you're a drone photographer who is looking for something new, then the Autel Evo 2 may be worth a shot.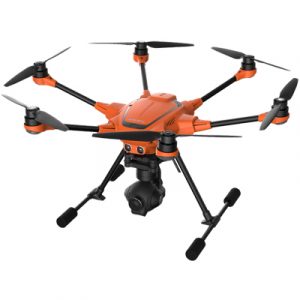 Specs
PROS
CONS
Weight: 1391 grams

Battery life: 30 minutes

Camera: Variable

Obstacle avoidance: None

Interchangeable payload

RTK/PPK interoperability

Comes bundled with RTK station

Relatively cheap

No obstacle avoidance

Large and bulky design
Ideal for: Thermal mapping, LiDAR or photogrammetry surveys
The Yuneec H520 RTK is a special version of the standard H520 that is more geared towards mapping operations. The difference lies in the Real-Time Kinematic (RTK) module, a technology that allows centimeter-level accuracy of the data collected by the drone.
RTK technology works by real-time correction of a drone's locational data with a ground station on a fixed location, allowing for more accurate data reporting. The RTK Base Station comes pre-bundled with the drone. Moreover, the system support switching over to a PPK workflow, which is an alternative for correcting locational data post-survey. This is a bit more reliable if the drone and Base Station cannot establish stable communication.
As with the standard Yuneec H520, this drone features a quick-swap interchangeably payload system. While the H520 RTK does not come with a default payload, Yuneec offers a wide range of options from high-speed cameras to thermal cameras. If you want to offer versatile mapping services, then the H520 RTK should be a compelling choice.
The H520 RTK isn't exactly cheap, considering that you'll need to buy the payload separately. Still, at around $3000, it is one of the cheaper solutions for turnkey drone mapping.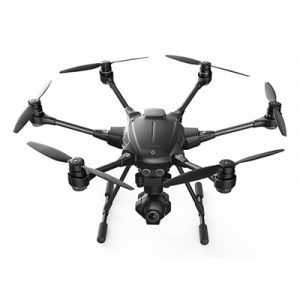 Specs
PROS
CONS
Weight: 5440 grams

Battery life: 25 minutes

Camera: 4K @ 60 fps

Obstacle avoidance: Front-facing sonar sensors

Redundant rotors

Retractable landing gear

Very stable flight

Intel-powered obstacle avoidance

Large and bulky design

Limited flight time

Fixed payload
Ideal for: Real estate advertising, industrial inspection
If it's power and stability you're after, then one look at the Yuneec Typhoon H Pro and you'll know that this drone has it in spades. One of the best-looking drones in the market, the redundant rotor system of the Typhoon H Pro makes it one of the more reliable options if you anticipate having to fly near critical infrastructure like power lines and communications towers.
The Typhoon H Pro is also an ideal drone for aerial photography. The retractable landing gear means that the camera can pan infinitely without obstruction. The CGO3+ gimbal camera is also an excellent piece of hardware that supports 4K videos at 60 fps.
The front-facing sonar sensors and stereo cameras provide info for the Intel-powered RealSense obstacle avoidance technology. This system creates a virtual map of the drone's surroundings, akin to those that have more recently been implemented by DJI and Autel. Yuneec deserves props for being one of the first to use this type of technology for obstacle avoidance.
Unfortunately, all the weight and bulk of the Typhoon H Pro comes at a price – namely, battery life. The Typhoon H Pro is rated to stay airborne only for a maximum of 25 minutes. This is an underwhelming figure given what modern drones are capable of nowadays.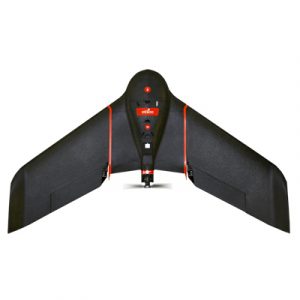 Specs
PROS
CONS
Weight: 1100 grams

Battery life: 55 minutes

Camera: 16MP RGB camera and 1.2MP spectral camera

Obstacle avoidance: AI-aided omnidirectional

Long flight time

Robust design

Integrated multispectral and RGB sensors

Limited maneuverability

Fixed-wing drones cannot hover in place
Ideal for: Precision agriculture surveys
The only fixed-wing drone to make it to this list, the eBee SQ from senseFly was designed specifically for precision agriculture. As such, it comes with a pre-installed Parrot Sequoia+ sensor that combines near-infrared, red-edge, red and green, and RGB sensors. This means that the drone can collect a dataset comprehensive enough to apply any of the known precision agriculture techniques.
The eBee SQ seeks to simplify the precision agriculture workflow by generating data that is compatible with most FMIS and agricultural machinery. This means that it's possible to download and analyze data from the eBee SQ and come up with recommendations that can be sent and implemented in a farm's FMIS platform.
A fixed-wing drone has several inherent advantages over multicopter drones. They can fly faster and fly longer on a single battery cycle, making them more efficient tools for farm management. If a precision agriculture survey has to be done regularly, the hours that can be saved with the eBee SQ can add up quickly.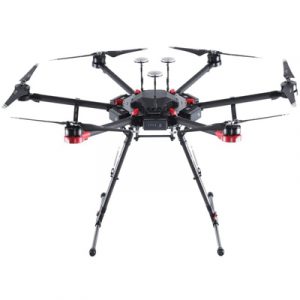 Specs
PROS
CONS
Weight: 10,000 grams (max with payload)

Battery life: 55 minutes

Camera: 16MP RGB camera and 1.2MP spectral camera

Obstacle avoidance: None

Large lifting capacity

Highly customizable

Comes with an RTK option

Very expensive

Large and heavy form factor
Ideal for: Precision agriculture surveys, thermal surveys, LiDAR surveys
Few drones can rival the power of the Matrice 600. One of the few hexacopters produced by DJI, the Matrice 600 has an impressive payload capacity of up to 13.2 pounds. Considering that the drone itself already weighs 10 kilograms, this is easily one of the largest and heaviest drones you can buy.
All that power leads to versatility. The Matrice 600 can be outfitted with a large number of sensors for LiDAR mapping, thermal imaging, or multispectral imaging. It can also be upgraded with a D-RTK module to achieve centimeter-level accuracy. The automatic functions of the drone can be customized using either the DJI Mobile SDK or API SDK. Basically, you can mix and match components and write your own code to fit your purpose.
With all those superlatives, there is one that we haven't mentioned yet – the price. The Matrice 600 is extremely expensive. The base drone, payload options, and RTK upgrade could easily cost you more than $10,000. This is the drone for the experienced drone pilot who's managed to rack up enough experience for high-profile jobs. Beginner drone pilots may want to look elsewhere.
What to look for in a drone for commercial use
Coming up with a single set of qualifications for commercial drones is difficult given the vast number of ways in which drones are being used nowadays. There are drones used for search and rescue, for mapping surveys, inspection of large industrial equipment, and for old-fashioned aerial photography. While each of these use cases has particular technical demands, there are a few qualities that are non-negotiable for any type of commercial use.
High-resolution camera with mechanical stabilization
Not all types of commercial drone use are dependent on a high-resolution camera but a lot of them are. Whether you're doing aerial filmmaking, real estate advertisement, industrial inspection, or photogrammetry surveys, a high-resolution camera will go a long way towards producing quality output.
A good camera is worth nothing if it doesn't come with a reliable mechanical gimbal. A gimbal provides stabilization, which is highly valuable given the vibration and winds that a drone experiences
A 4K camera is pretty much a standard nowadays for commercial drones, although you might be able to get by with 2.7K. Some nice camera modes, like slow motion or auto-tracking, can also be useful in certain situations.
Long battery life
A battery that allows a drone to stay airborne for longer is always an advantage in any commercial field. This means having to pack fewer spare batteries, not having to swap out batteries so frequently, and being able to finish a job sooner. For drone photographers covering a live event, this means having a drone ready to go to capture the most critical moments.
Right now, we consider a flight time of 25 minutes to be the bare minimum for a drone for commercial use. The great news is that recently released drones have mostly been able to break through the 30-minute mark.
Interchangeable payload
To make it clear, not all drones are designed to have interchangeable payloads. More so, not all commercial applications will require such a feature. If your particular use case only needs a high-resolution camera, then there's little reason to get an upgrade.
Drones are interchangeable payloads represent a higher tier of drone technology. Not only are they more expensive, but they typically come with features that cannot be found in mid-range drones. These drones are designed large and powerful to give them the lifting capacity to handle a versatile selection of payload equipment.
These drones are essential for more technically demanding drone applications that require equipment more sophisticated than typical cameras. Examples include thermal mapping, mapping using LiDAR, or precision agriculture.
Portability
Portable drones are the antitheses of drones that were designed with power and lifting capacity in mind. Smaller drones are perfectly capable yet have form factors that allow them to be folded and carried on standard backpacks. These are great for drone pilots who always find themselves on the go or have to do jobs in remote or inaccessible areas.
There's one more advantage to using an ultra-portable drone – they are much easier to fly indoors. While flying indoors normally isn't something we recommend, the reality is that it can be necessary sometimes. Ultra-portable drones are small and agile, making them more suitable for negotiating through tight spaces indoors.
Obstacle avoidance
A relatively recent and under-developed facet of drone technology, obstacle avoidance keeps drones from crashing into obstacles whether while being actively pilot or when flying under any autonomous mode. It barely needs to be said – crashing your drone in the middle of a job would be a huge disaster and one that will probably see you saying goodbye to that client forever.
Obstacle avoidance typically makes us of an array of sensors that help the drone identify obstacles in its surroundings. More recently, more advanced systems have made use of powerful processors that generate 3D models of a drone's immediate environment. This technology is still young, and the development of obstacle detection systems remains at the forefront of drone advancement.
Price
The drone is one of the biggest financial investments that a person needs to make when starting a career as a professional drone pilot. As such, the price of the drone is something that certainly needs to be considered. If you're coming up with a detailed business plan, the price of the drone and its accessories needs to be factored into how much you will want to earn for your services.
Final thoughts
The first step in making sure that you can do a good job is to learn all the essential skills. The second step is to get the right tools for the job. In the field of professional drone flight, there is a somewhat limited selection of drones that are up to par for commercial use.
The eight drones we have featured here are some of the best in their respective niche applications. While there are lots of others, extending this list to twice or thrice this length is going to be overwhelming. If you are on the lookout for professional-grade drones, this list is a great place to start.
Note: Pilot Institute is part of the Amazon Associates program. We may earn a commission on sales, although this does not increase the cost for you.