10 Gift Ideas for Aviation Lovers and Enthusiasts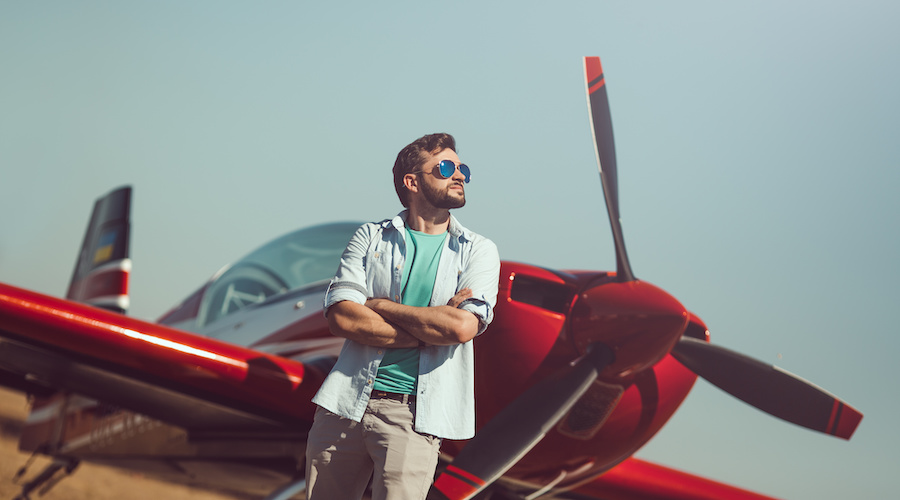 Do you have friends or family who are aviation professionals or are just downright obsessed with aviation? The advantage of knowing someone with a laser-focused passion is that it's a lot easier to buy them gifts.
As the holiday season approaches, here are some gift ideas to make this season special for your loved ones who are into all things aviation-related. We have included gift ideas across a huge price range, so there should be something in here for everyone.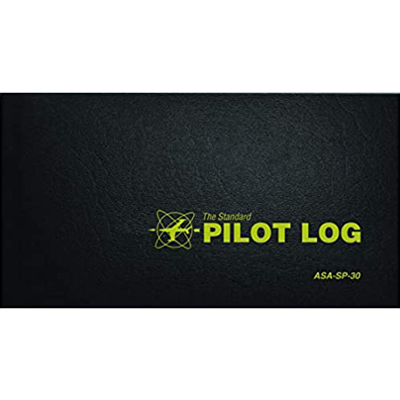 With all the documentation that pilots need to do as part of their regular routine, they could never have too many logbooks. If you want to get a fairly inexpensive gift for a pilot, then this pilot log is one that they will surely appreciate and use eventually. You can even gift several copies of these without feeling bad.
The Standard Pilot Log isn't just any pilot logbook – it is considered by many to be THE preferred pilot logbook and has been heavily used in the aviation industry for the last 60 years. It has a gorgeous hardcover, is small enough for easy storage and access, and meets the industry standards with regard to record fields.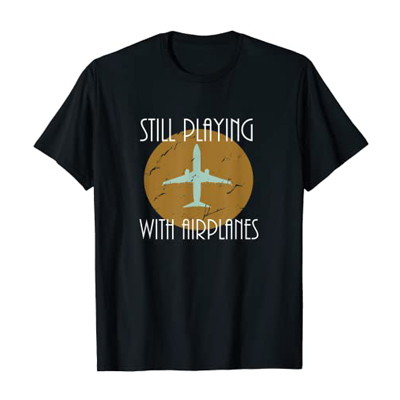 Aviation professionals and enthusiasts can be a very proud bunch. Play up to that pride in a cheeky way with this graphic t-shirt with a 'Still Playing with Airplanes' caption. We're fans of the vintage style design combined with the witty caption and understated colors.
The shirt is made with a combination of cotton and polyester. It is lightweight and perfect for warm days. The fabric has a good amount of stretch which should give a bit of room for error when selecting sizes for the person you are gifting this to. It is a simple and thoughtful gift that can still be greatly appreciated without the high cost.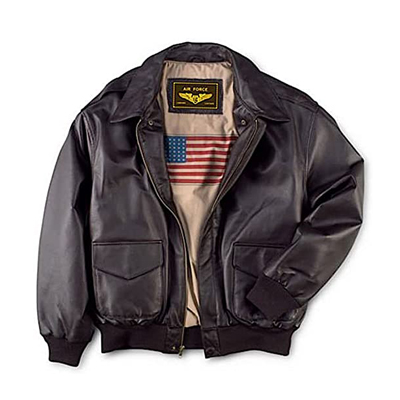 Is there a cooler piece of apparel for pilots than a leather bomber jacket? This bomber jacket with a 100% leather shell and polyester insulation is sure to be a great hit for any person who is into aviation. The design is a modern take from that used by the pilots back in WWII. It even has a US flag imprinted on the inner lining for the extra dose of pride.
This jacket not only looks great but is also perfectly functional. It has two pockets, each of which opens two ways for easy access. The ribbed cuffs help keep body warmth in the jacket for those cold days. The zipper can be hidden by a storm flap to make the jacket look tidy when fully closed.
Being made of leather, this bomber jacket is a bit on the expensive side. However, we think that this splurge will be worth the appreciation that you will get when you give it as a gift.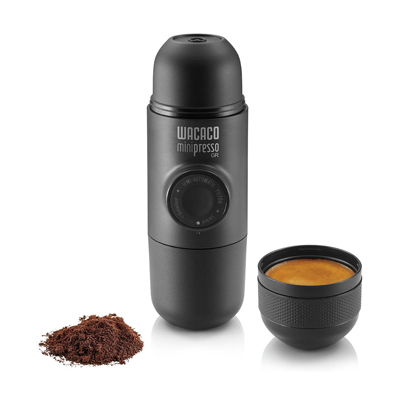 Good coffee can be hard to come by when you're always on the move. This is often the situation of aviation professionals who just tend to get their caffeine fix wherever possible.
With this portable espresso machine, anyone can get good coffee anywhere. It's also very easy to use – all you will need are your ground coffee beans and some hot water. Extracting coffee under pressure is a great way to get all those flavor notes that can perk up even the most lethargic aviation professional.
The beauty of the Wacaco Minipresso line is that it now has a whole ecosystem of products. Do you need to pack more ground coffee beans? Just get additional filter baskets so they are all neatly stored. You can also buy a neat carrying case for the Minipresso and even "barista" towels to simulate the coffee shop feel.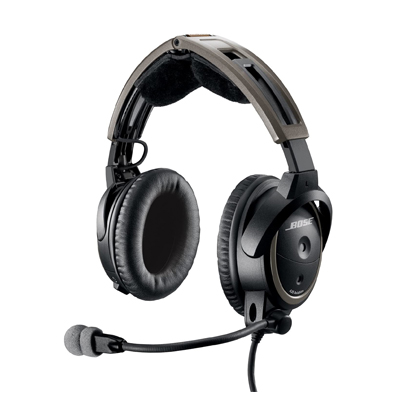 Do you have a loved one who is a pilot or is training to be a pilot? A certain way to make them very happy this holiday season is to gift them with this A20 aviation headset from Bose. While there are significantly cheaper aviation headsets, the A20 headset is a premium choice that comes with similarly premium features.
Compared to other headsets, the A20 has better noise reduction and reduced clamping force on the headband. It has excellent audio quality augmented by active equalization and customizable audio prioritization. It's also one of the few aviation headsets that are Bluetooth-compatible.
Despite the advanced features, the Bose A20 is still designed to be plug-and-fly. The headset can be set to automatically turn on along with the avionics panel of a plane. It's intuitive and customizable and unquestionably has premium construction.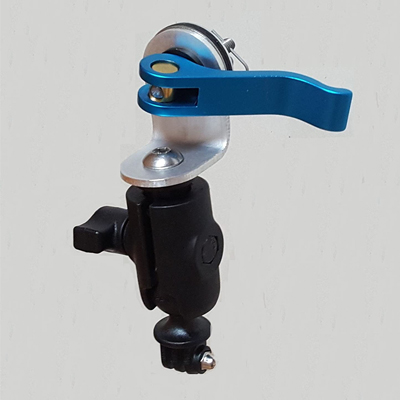 Every pilot probably wishes that they have better videos to remember them of their flights. However, pilots are probably too preoccupied with doing their job to spend any time setting up cameras for videos. The cockpit also isn't the best spot on the plane to capture footage.
Do you know what the best spot is? Outside the plane. This MyPilotPro mount makes it possible to attach a GoPro action camera to a plane's tie-down ring. The mount can swivel in any direction and has neoprene washers to reduce the effect of vibration on the camera.
As for durability, this GoPro mount is made of aircraft aluminum and stainless steel that can confidently endure the rigors of flight. Despite that, it's impressively compact and lightweight and will not add much to a pilot's gear.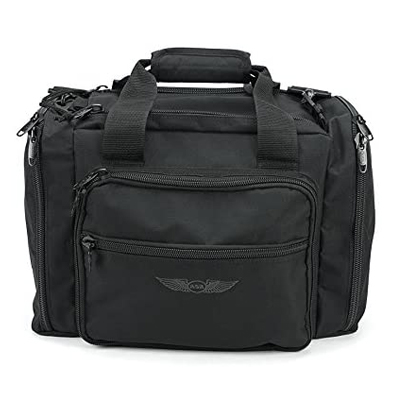 Let's shift back to something more practical and inexpensive. Every pilot and aviation professional needs a flight bag. The requirements are nothing fancy – it has to be compact, durable and offers lots of compartments for easy organization.
For a good flight bag, you really cannot go wrong with the official flight bag of Aviation Supplies and Academics (ASA). This is a flight bag that many aviation professionals regularly use and can attest to. It is made of water-resistant 600D polyester, has heavy-duty zippers, reinforced straps, and lots of pockets and zippered compartments.
Just a word of warning – as far flight bags go, the ASA fight bag is a bit on the small side. It's a good compact alternative for when a pilot does not need to bring as much gear.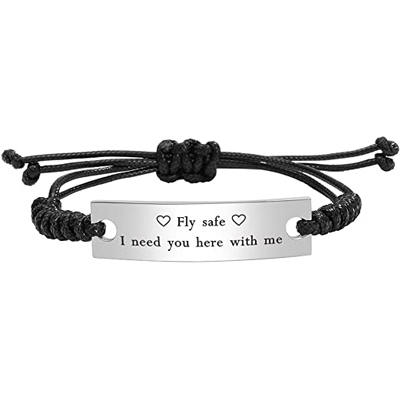 A good gift does not need to be expensive – it just has to come from the heart. This Fly Safe bracelet is a reminder for any person in your life who travels frequently. Whether a pilot, flight attendant or just someone who needs to travel frequently for work, this bracelet is a reminder for them to fly safely because you're waiting for them to come home.
The bar with the caption is made of high-quality stainless steel while the cord chain is robust but adjustable. It is packed in a velvet bag to keep it presentable when given as a gift.
If you're willing to splurge a good amount for a gift this holiday season, then this Aviation Smartwatch from Garmin might be one of the best things you can give to the aviation professional in your life. This is a top-of-the-line smartwatch with extra features that can be useful when flying a plane.
The watch has a customizable AMOLED panel, swappable leather and silicone bands, and a battery that can last 3 to 5 days on a full charge. It has built-in GPS, a heart rate monitor, a pulse oximeter, and can display relevant METARs.
If you're planning to give this as a gift, then you must know that it only works if the pilot is also using the Garmin Flight app for flight management and planning. This might not apply to all pilots, as different airlines may have different standards. It would be best to do a bit of research before spending hundreds of dollars on this device.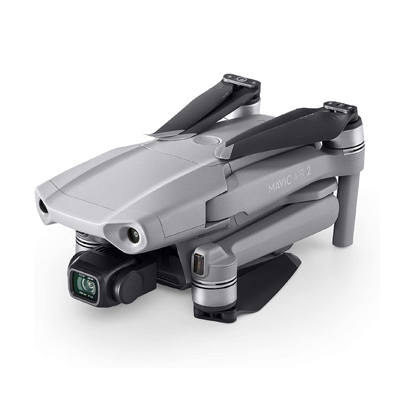 How do aviation enthusiasts spend their downtime? The answer likely depends from one person to another, but if your family or friend always has a flight on their mind, then they will likely lose their minds if you give them a drone.
Drones are the most expensive thing on this list, so we recommend getting one that is as reliable as they get. The Mavic Air 2 is one of the most popular drones today on account of its top-of-the-line camera, excellent overall specs, and ultra-portable design. It is also a very smart drone with a built-in array of sensors that help it avoid obstacles automatically.
Although expensive, the Mavic Air 2 is considered one of the drones that offer the best value for money. It is easy enough to pick up for a beginner but is sophisticated enough for professional use. There are a lot of successful professional drone pilots out there who use Mavic 2 drones.
Final thoughts
The holiday season is fast approaching, which means that people are scrambling for gift ideas. If you have loved ones who are in aviation or are just passionate about the topic, then let us help you out with gift ideas that we think they will appreciate.
Ultimately, the mere fact that you are thoughtful enough to consider their passion for aviation is already something admirable. A shiny new drone is nice, but gifts do not need to cost several hundreds of dollars. We suggest you buy that gift soon before the holiday rush starts, just to avoid unnecessary stress.