NIST UAS
Made Easy.
This course will help public safety agencies standardize their UAS training using The National Institute of Science and Technology (NIST) standards.
Learn what NIST is and how it can help with drone pilot proficiency.
Discover the different types of NIST lanes.
See how to build NIST lanes and score participants.
Let's meet your instructor
Taught by experts, focused on outcomes.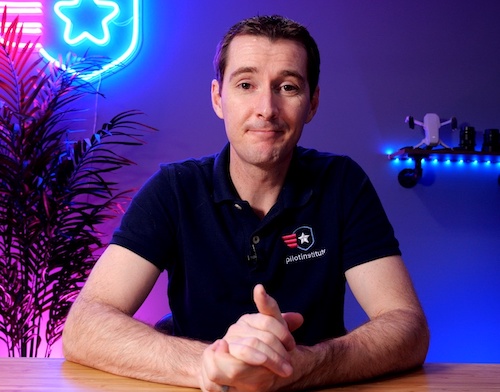 Greg Reverdiau
Join Over 250,000 Happy Pilots
Description
This course provides a detailed roadmap you can use to set up your own NIST lanes. We explain the purpose of NIST, what all of the maneuvers are, and how to score each attempt.
Each NIST participant can get their own account so they can see the maneuvers explained ahead of time. Our goal is for this course to have all participants on the same page ahead of the practice day. This limits confusion and saves valuable time on the field.
Step-By-Step NIST Training Course
Learn how to set up and score your own NIST lanes. Get all of your drone pilots on the same page ahead of the field with well-explained maneuvers.