Drone Mapping, Modeling & Surveying Bundle
Drone mapping has higher paying jobs and less competition. Learn how to deliver profitable mapping services from an expert who has completed over 5000 missions.
3 courses bundled together - learn it all in one place.
Step-by-step instructions from an experienced drone service provider.
Everything you need to know to create and deliver professional drone maps, models, and surveys to clients.
Why Pilot Institute
3 Courses Bundled Together
Drone Mapping Facebook Community
100% Satisfaction Guaranteed
Lifetime Access
Knowledge on a Strong Foundation
Accurate Information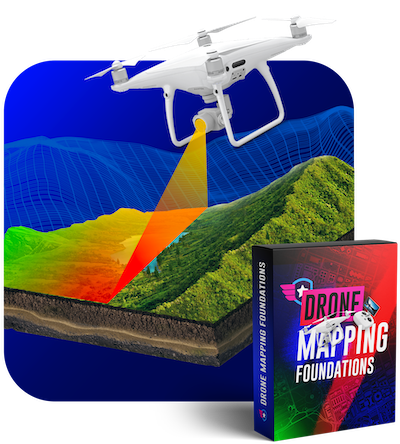 Class 1: Drone Mapping Foundations
This class is perfect for anyone who is interested in learning how to map using a drone. This is a great opportunity to provide a new service to your customers. In this class, you will learn:

The use cases for drone mapping.
The best drones and software to use for drone mapping.
The terminology and language you need to know to communicate effectively with your clients.
Practical flight planning strategies and tools to improve your drone mapping quality.
How to identify what makes a good map and tips to avoid common mistakes.
Understand the accuracy of your drone maps.
How to process your imagery and create high-quality maps using Drone Deploy, Metashape, and Pix4D.
See what deliverables you can provide to your clients from your maps.
We provide you with access to the exact files that we used to create our sample project in this course so that you can follow along and create your own model.

3.5 hours of video instruction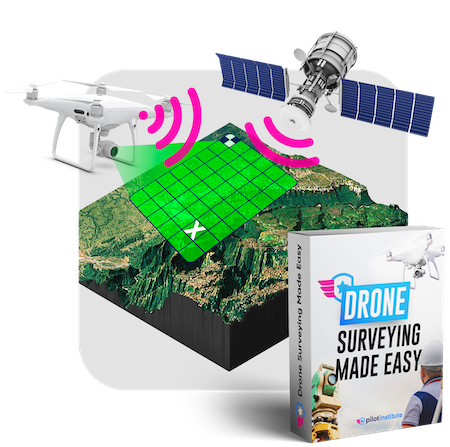 Class 2: Drone Surveying Made Easy
This class adds on to the knowledge learned in the Drone Mapping Foundations course. You will learn how to create more precise maps. You will also learn:

The limitations of GPS and overcoming them.
How ground control points can increase the accuracy of your surveys.
PPK vs RTK and the advantages and disadvantages of both.
See how to create advanced deliverables such as contours and digital surface models (DSMs).
Advanced flight planning and how to do corridor and terrain mapping.
Learn programs such as QGIS, Virtual Surveyor, and SketchFab
How to add ground control point data to Pix4D.
3.5 hours of video instruction
Class 3: Drone Modeling Made Easy
Creating models takes a different set of skills than creating maps or surveys. In this class, we will show you how to capture and create accurate 3D models. In this class, you will learn:

The differences between mapping and modeling.
What facades are and how to do them.
How to capture drone models using automated and manual flights.
Advanced camera settings and positioning techniques.
How to combine ground and aerial cameras to create models.
Drone modeling deliverables including digital twins.
Learn how to create models with software such as Bently ContextCapture, and Pix4D.
2.5 hours of video instruction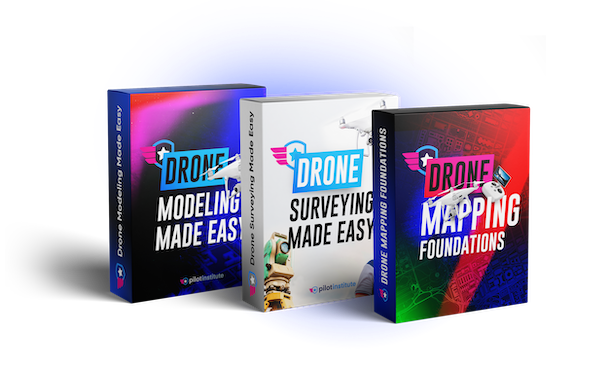 All 3 Courses Bundled Together
Save $75 by purchasing all three classes bundled together.
Thousands of Success Stories
Is yours next? See what our students have to say.
I've taken all 3 courses in the mapping and modeling bundle and they've been incredibly helpful. I have pages of notes and information, half of which I came into the course knowing absolutely nothing about. These courses have my mind racing at some of the applications for Drone mapping, surveying, and modeling. Couldn't thank Jared and Pilot Institute enough!
Christian Smith
I had the incredible privilege of learning from Jared, an outstanding instructor who not only opened my eyes to the endless possibilities of drone technology but also delved into the myriad software tools that can make these possibilities a reality. To say that my experience was enlightening would be an understatement; it was nothing short of exceptional. Early on I said that this instructor possessed a deep well of knowledge and a genuine passion for the subject matter. His ability to convey complex concepts with ease and enthusiasm was nothing short of remarkable. I found myself captivated from the get-go.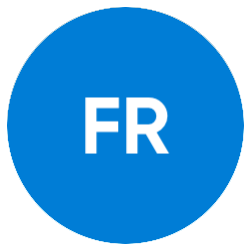 Fred
Let's meet your instructor
Taught by experts, focused on outcomes.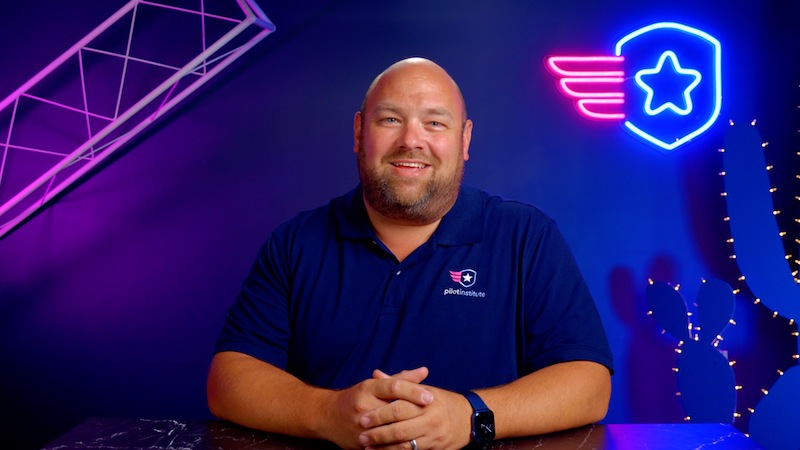 Jared Janacek
Join Over 250,000 Happy Pilots
FAQ
Got questions? Get the answer below. You can also contact us.
Which drone do I need to do mapping?
These classes do not require you to own a specific drone. It's possible to create maps with any drone. Having said that, you will achieve higher quality and faster results with a drone that has a mechanical shutter such as the Phantom 4 Pro or the new Mavic 3 Enterprise.
Which software do you use in this course?
We use a variety of software in these courses including DJI GS Pro (which is free), Drone Deploy, Pix4D, and much more. We use a broad range of software throughout the classes to give you an understanding of everything that's out there.
Description
Drones are used for much more than just taking photos and videos. They are increasingly being used as data platforms for businesses to make important decisions.
Farmers are using drones to analyze crop health and increase yields. Construction companies are using them to monitor their job sites and get accurate measurements of stockpiles.

Surveyors are using drones to create precise topographical maps which is essential for land development projects, boundary disputes, and property valuation.

Law enforcement agencies are creating 3D models of accidents to speed up investigations.

In the energy sector, drones are being used to inspect power lines, solar panels, pipelines, and wind turbines, providing regular maintenance checks while reducing cost and increasing safety.
The bottom line is that a drone is just a tool. It requires specialized knowledge and expertise to get the most out of it.
The more specialized your knowledge is, the more value you can provide to your clients. The more value you can provide to your clients, the more you can charge.
This class condenses 6 years of knowledge into a comprehensive roadmap for how to deliver high quality maps, models, and surveys your clients will love.
The goal of this class is to give you the know-how to turn your drone into a data-gathering powerhouse.
You're not just flying for the sake of flying – you're gathering, analyzing, and delivering data that makes a difference. That's where the real value is.
So, if you're tired of the race to the bottom and ready to stand out, it's time to dive into drone mapping, modeling, and surveying.
Ready to get started?
Learn valuable new skills that are in high-demand.
See the exact processes and tools an experienced drone mapper uses.
Lifetime Access - Go at your own pace.
30 Day No Hassle Money Back Guarantee.
9.5 hours of fun and engaging videos.