Drone Photo & Video Masterclass
The ultimate course to take your photography & videography skills to the next-level.
2 courses bundled together - learn photography & videography in one place.
11 hours of step-by-step video instruction.
Everything you need in one place to go from a beginner to a professional.
Black Friday Sale:
Ends Tonight
Why Pilot Institute
122+ Video Lessons
Photo & Video Feedback
100% Satisfaction Guaranteed
Lifetime Access
Knowledge on a Strong Foundation
Accurate Information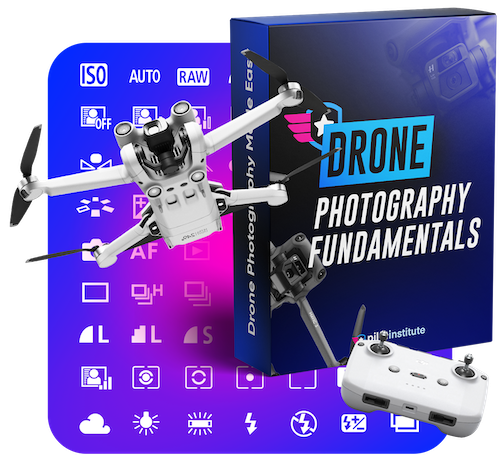 Class 1: Drone Photography Fundamentals
Learn how to take drone photos that you are proud to share. In this class, you will learn:

How digital cameras work
How to take good photos
How settings like aperture, shutter speed, ISO work
The difference between RAW and JPG formats
How histograms, zebras, vectorscopes, and false color charts can improve your photography
How to achieve Proper exposure
How to capture correct colors
How to compose images that are pleasing
Photography techniques to capture fireworks and panoramas
What's wrong with my photos?
5 hours of video instruction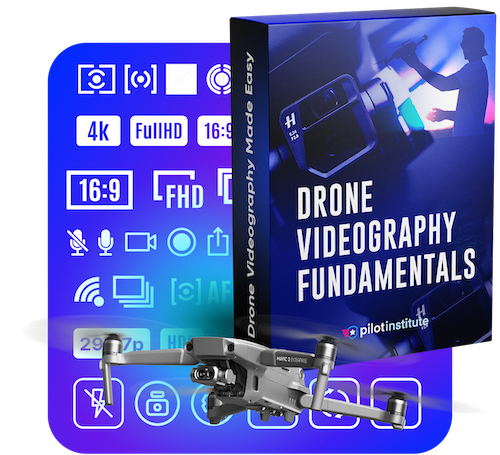 Class 2: Drone Videography Fundamentals
Find out how to take cinematic drone footage. In this class, you will learn:

How settings like aperture, shutter speed, ISO, and frame rates work
How to setup your camera to get cinematic footage
How histograms, zebras, vectorscopes, and false color charts can improve your videography
How to achieve proper exposure in your videos
How to choose the right codec, color depth, bitrate, resolution, aspect ratio, and file format
How to select the proper lens, filter, cable, and storage
How to properly focus
How to use external recorders
How to record with anamorphic lenses
How to use stabilization, including gimbals and in-camera stabilization
How to select the proper color profile (including Log and HLG/HDR footage)
What's wrong with my videos?
Top drone moves to improve your videos
6 hours of video instruction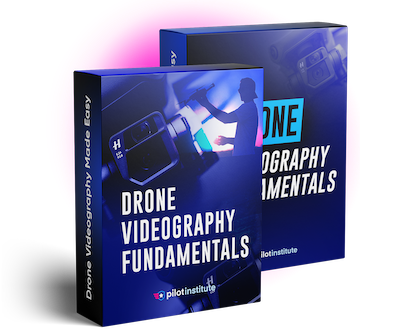 Photo & Video Bundled Together
Save money by purchasing both classes bundled together.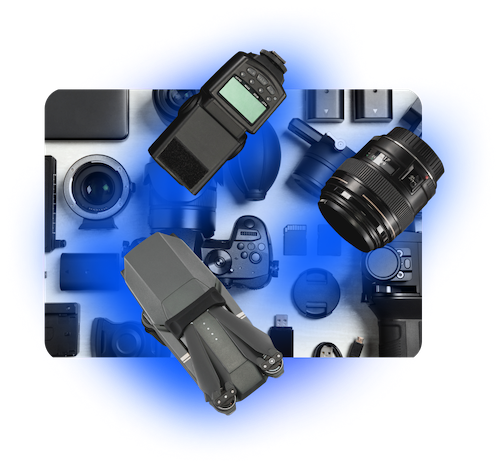 Equipment Advice
Our instructors show you the exact equipment they have in their bags and provide you with advice on how to get your money's worth.
Learn about the best options for drones, cameras, lenses, lights, microphones, stabilizers, and more.
It's a myth that you need fancy equipment to do professional work. You can get started with budget-friendly gear and upgrade as you become more established.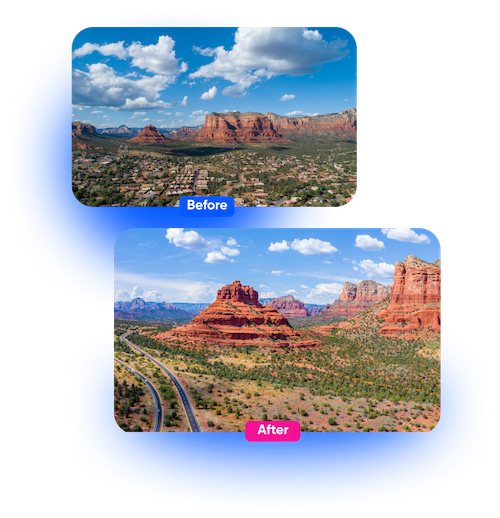 Composition Techniques
One of the biggest reasons people's images don't turn out is because they are not following the main principles of photography. We show you techniques that experts use to reliably capture good-looking images.
We also reveal the 15 most common mistakes amateurs make when they are taking photos & videos. In this class, you will develop an eye for photography and know why certain images capture your attention. Peer over the shoulder of our instructors as they explain the techniques they use. Using the time-tested methods we teach, you will finally have the skills to become consistent in your filmmaking.
Let's Meet Your Instructors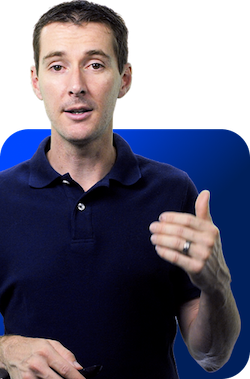 Greg Reverdiau
In addition to being an FAA Commercial Pilot, Certified Flight Instructor, and Remote Pilot, Greg has been an avid photographer and videographer for nearly two decades. He owned a photography business in Florida that specialized in weddings, portraits, newborns, and aerial photography (before drones). He also exhibited photos in a local gallery.
Greg has taught aerial photography and videography at a large university for 4 years. He's also been producing Pilot Institute videos since day 1, although he's since brought on a full-time producer. Greg is an avid collector of photography books, old cameras, and lenses.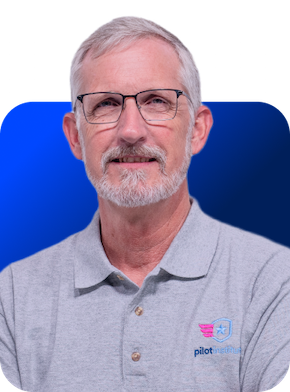 Vic Moss
Vic is the COO and Vice-President of the Drone Service Providers Alliance (DSPA). A commercial photographer, he has owned Moss Photography since 1988 and has been offering drone services since 2014. Vic is a nationally recognized voice for drone safety and an advocate for reasonable drone regulation.
Vic works with the FAA as one of five FAA Safety Team Drone Pros for the Denver FSDO, encompassing all of Colorado and Wyoming. Vic was also appointed to the Drone Advisory Committee in January, 2021 as a Citizen UAS Operator.
Thousands of Success Stories
Is yours next? See what our students have to say.
Excellent course. I started out with a film camera over 50-years ago (Honeywell Pentax SP-500) and if you managed to catch one good photo on a 24 roll, you were happy! Photography has come a long way since then. It has become clearly obvious to me that unless you know most of the shooting techniques demonstrated in this course, and use an editing software of some type, just simply forget about selling your work or winning any kind of contests, especially DJI's SkyPixel competition. I've already started employing some of these techniques and my photos are better.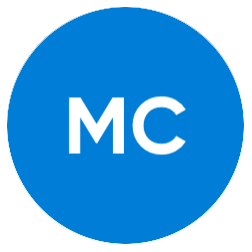 Mark C.
Join Over 250,000 Happy Pilots
FAQ
Have questions? Get the answer below. You can also contact us.
Description
In the crowded world of drone photography and videography, standing out is not just about having a drone and knowing how to fly it. It's about capturing breathtaking, high-quality images and footage that truly showcase the world from an aerial perspective.
This is where this class comes into play. It will help you transform your footage from ordinary to extraordinary.
The drone service market is saturated with pilots who can take decent shots. However, those who can produce exceptional, artistically composed images and videos truly stand out. This distinction is key to attracting higher-end clients who value quality and are willing to pay for it.
Exceptional drone footage does more than just capture a scene; it tells a story. Advanced skills in drone photography and videography can set you apart in industries like commercial advertising, film and TV production, content creation, or luxury real estate that require a higher level of expertise.
This one-of-a-kind class will give you the knowledge you need to finally get the footage you've always dreamed of.

This is the most comprehensive drone photo/video course available. Once you finish, you will take off confidently knowing that you have what it takes to get good footage from the air using a drone and the ground with a standard camera.
Whether you're a hobbyist looking to turn professional, or a professional aiming to refine your craft, this class is the key to elevating your drone photography and videography skills to new heights.
Level Up Your Footage
Learn proven strategies & techniques from instructors who make their living flying drones.
Learn how to combine drones and regular cameras to create engaging videos.
Lifetime Access - Go at your own pace.
Double the value - We cover both photography & videography in one course.
30 Day Money-Back Guaratee.