The Cinematic Drone Footage Playbook.
10 Drone Maneuvers to Get the Perfect Shot Every Time
Step-by-step instructions on how to capture incredible drone videos.
Learn cinematic moves used by Hollywood producers such as Alfred Hitchcock.
See the best settings you should be using to get smoother footage.
Let's meet your instructor
Taught by experts, focused on outcomes.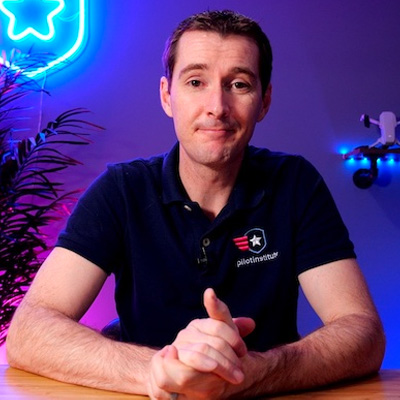 Greg Reverdiau
Join Over 250,000 Happy Pilots
Description
Do you struggle to get drone footage that you are proud to share? Are you looking to add variety to your drone videos?

In this free class, we show you proven methods to get high-quality footage. The cinematic moves we show you in this course are used by professionals to keep the audience's attention.
Once you finish this class you will have the knowledge necessary to dramatically improve your drone videos.
The Ultimate Drone Footage Shot List
This class shows you the 10 most cinematic drone maneuvers you can use to take your footage to the next-level.
Get inspiration for your next drone flight.
See how to get good drone footage every time.
100% Free - No Credit Card or Gimmicks.