Commercial Pilot Made Easy.
Our online ground school will help you pass the FAA Commercial Pilot exam with flying colors.
15 hours of short, easy to watch videos.
You're guaranteed to pass the test or you'll get $175 and a full refund.
Beautiful animations and graphics.
Free Instructor Endorsement.
Why Pilot Institute
Pass the Test the 1st Time - Guaranteed!
Free Instructor Endorsement
See Test-like Questions
Scenario Based Training
Flashcards
211+ Video Lessons
Thousands of Success Stories
Is yours next? See what our students have to say.
Very easy format to follow. Videos were interesting and it was easy to stay focused on the content. The animated features were extremely helpful. Overall, a great program!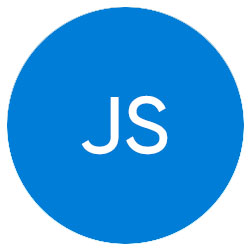 Jackie Smith
Join Over 250,000 Happy Pilots
Comprehensive Online Ground School
This course provides you with the knowledge you need to pass your FAA Commercial Pilot Written Exam (CAX). We specifically designed this material to be comprehensive and not just an overview.
This is the only resource that you will need to pass the test. We provide 850 current FAA test questions as well. Having everything in one structured place is efficient and it will take you less time to pass.
This is a self-paced course. Each video is roughly 3-5 minutes and you can easily pick up where you left off. You can also watch videos as many times as you'd like.

By the end of this course, you will be able to:
Know what it takes to become a commercial pilot and what you can do with your license,
Understand how aircraft systems operate including constant-speed propeller systems,
Learn how instruments in the cockpit work and what information they provide you in flight,
Determine your location based on navigational equipment and work all the FAA questions related to the topic,
Explain how airplanes fly and the effect of various aerodynamic forces,
Compute weight and balance problems and properly load the aircraft,
Calculate density altitude and understand its effect on performance,
Interpret the Federal Aviation Regulation and stay out of trouble,
Understand the factors that affect flight performance, including hypoxia and various illusions,
Assess and mitigate risk,
Identify and predict dangerous weather phenomena,
Read and understand aviation weather report such as METAR, TAF, and PIREPs,
Understand how airports are organized and how to decode airport data,
Add to your knowledge of airspace on charts,
Read charts and extract useful information to safely conduct your flights,
Most importantly, once you finish this class you'll know everything you need to know to pass the FAA Commercial Pilot written exam.

Included in this course are links to the free FAA publications as well as over 850 practice questions and several practice exams.
The Easiest Way to Become a Commercial Pilot
This ground school covers everything you need to know to pass your FAA commercial pilot written exam and become a knowledgeable pilot for hire.
Lifetime Access - Go at your own pace.
30-Day 100% Money Back Guarantee.