Drone Building
Made Easy.
Skip costly trial-and-error and build a professional FPV drone on your 1st try.
3 hours of step-by-step video instruction
Complete blueprint to build the ultimate machine and configure it for smooth flying
Perfect for new FPV pilots who want to avoid buying a cheap and unreliable drone
Parts list includes top shelf electronics to build a durable and reliable FPV drone
Turbo-charge your learning with the experience of a 10 year FPV veteran
Black Friday Sale:
Limited Time
Why Pilot Institute
Detailed, short, and easy-to-follow videos
Up-to-date information
Mobile and Offline Access
Let's meet your instructor
Taught by experts, focused on outcomes.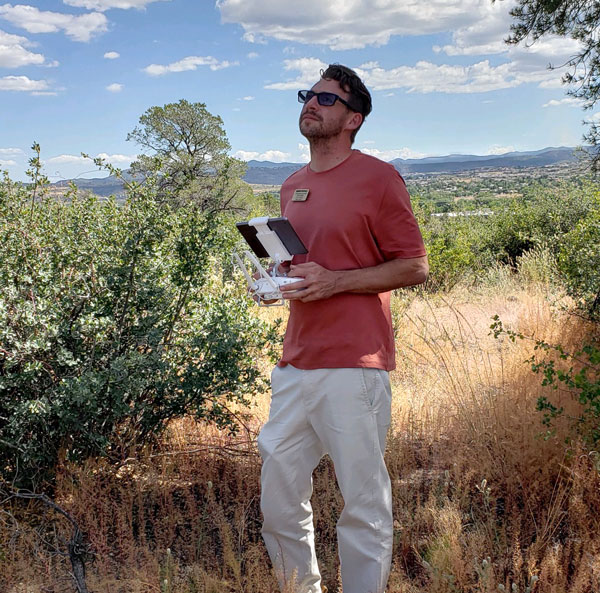 Donald Heon
Join Over 250,000 Happy Pilots
FAQ
Have questions? Get the answer below. You can also contact us.
High-quality components for the ultimate FPV drone
There are many reasons to build your own FPV drone. Maybe you want that cinematic look like the pros on YouTube, or maybe you just want a drone that is reliable, durable, and flies like butter. Or maybe you're tired of setting up drones that take hours or even days. It may also be the airspace limitations that certain manufacturers have in place?
For this course, we selected the best quality components out there and we show you how to assemble and solder the ultimate FPV drone together. The result is the smoothest flight combined with responsive controls. The instructor, Donald Heon, uses his knowledge and experience from building over 100 drones to save you time and headaches. Setting up your drone has never been easier.
Instead of buying a cheap drone that doesn't fly as expected, simply invest some time and money into creating your own professional cinematic FPV drone and get immediate results like the pros.
We provide you with a parts list that includes reliable electronic gear, even tools and consumables are provided.
(1)

 Pick the correct components: we will help you select the newest and most reliable components on the market that simply perform at a professional standard.

(2)

 Assemble the frame: we show you how to assemble the carbon fiber frame and place the components in a location for maximum reliability and durability.

(3)

 Solder the components: We show you how to strip wires, how to connect all the components together and how to solder them properly.

(4)

 Configure the software: The hard part about building you own drone is finding the proper settings for smooth flight. Skip the guess work with by selecting a tuning envelope backed by Don's years of experience. We walk you through all the steps to configure, flash, and setup the smoothest firmware in the FPV community.

(5)

Safety: Don shows you how to ensure your drone was built properly and how to complete your first test flight.
Build the Perfect Drone - On Your First Try!
This course provides you with step-by-step build instructions to create your very own FPV drone. We go through the parts to order, how to put them together, and show you how to install the right software. Finally, we show you how to take your first flight with this incredibly capable drone.
Lifetime Access - Go at your own pace.
30-Day 100% Money Back Guaranteed.